Leadership Strategy and Development
In the current public sector climate, flexibility and communication are critical requirements; strong and capable leadership is required at all levels within the organisation in order to cope with the significant demands on budget and resource.
To be agile and effective, vital characteristics of a high-performing organisation, people and resource managers need to understand the importance of capitalizing on their leadership capabilities and be confident and committed in taking responsibility for performance and development of service provision.
We have experience in delivering organisational and leadership development solutions that focus on current issues for organisations across the UK, Europe and worldwide.
Our work with clients such as NHS, West Midlands Police and West Midlands Ambulance Service has developed solutions that build talent, empower managers, enable leaders and drive business performance through improved people performance.
---
Coventry University's pioneering simulation centre with state-of-the art virtual capabilities through cutting edge 3D simulation offers a unique approach to leadership and management development.
It employs virtual reality technology, highly skilled actors, company specific scenarios and individual site offices that are connected via CCTV to a monitoring room. Delegates take part in a 'real-life' site situation within a completely believable virtual environment.
---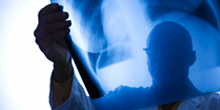 South Warwickshire, North Warwickshire, and Coventry Primary Care Trusts (PCT) merged to form the Coventry and Warwickshire Partnership NHS Trust. Merging the PCTs highlighted the need for new management roles, and the new Trust rightly looked to their existing talent pool for these leaders. Working with the Trust's senior management team, Acua developed a programme that complemented the NHS Knowledge and Skills Framework.
---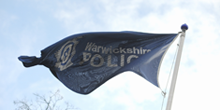 Warwickshire Police identified the need for the role of the Safer Neighbourhood Teams to be recognised within the force and felt this could be achieved through the accreditation of its Neighbourhood Policing Programme. Working closely with Warwickshire Police, Acua accredited the Neighbourhood Policing Programme through its parent organisation Coventry University.
---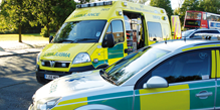 WMAS Organisational Development Team designed and developed a leadership and management programme and was seeking assistance to certificate and accredit it to an externally recognised standard. Acua has enhanced the learning programme by refining existing modules and certificating them to university standards.
---
*Coventry University Higher Education Corporation offers services through subsidiaries which form the Coventry University Group. Delivery of the above mentioned services will therefore be via an entity which forms part of the Coventry University Group. The Coventry University Group includes, but is not limited to Coventry University College Limited, Coventry University London Campus Limited, Coventry University Enterprises Ltd, CU Services Ltd, Serious Games International and formerly ACUA Ltd and Acua Solutions Ltd. The Group delivers teaching, research and commercial services.