Cutting Edge Technology
Coventry University has worked with companies such as MIRA, InnovaITS Ltd and Jaguar Land Rover, organisations including the MoD and academic institutions to develop new ideas and concepts.
One such area is, Serious Games International, SGIL who have created (in partnership with the Met Police London) a crowd management simulation, iCrowd, for the Police and Security Services incorporating crowd dynamics to support in the effective dispersal of a crowd. This is to address the challenge of Crowd Management and Public Order in respect of protests, public unrest, inside and outside political interference all leading to different scales of street violence and rioting that can lead to the overturning of the ruling Party as we have seen in Tunisia, Libya and Egypt.
The University has also been at the forefront of global transport design and engineering for over a century and are tackling the challenges faced by the transport industry in moving to smarter, safer, economical methods of transport. For example using computer simulations to design global safety systems.
Another example is in the area of Cyber Security in which the the University has a growing reputation for expertise in. Over the last 5 years, we have delivered projects for Defra, Ricardo, Unipart and the Ministry of Defence. Our cyber security expertise includes individuals who have worked in the area of information and network security for over ten years.
They have been involved in the research, development and evaluation of large-scale distributed secure systems for identity management, communication networks, livestock and biosecurity, and national security. Collectively, they have over forty peer-reviewed research publications in international journals and conferences, and have delivered tutorials in South Africa, Mozambique, Jordan, Pakistan and Tunisia.
---
Mystery of Deference: Unmanned Vehicles
In recent years, the use of unmanned ground vehicles (UGVs) has become more widely accepted for civilian, industrial and military applications. These autonomous vehicles require advanced communication systems for guidance and control, so when the Ministry of Defence (MOD) initiated a programme in 2011 to explore UGV capabilities and reduce the involvement of personnel in logistics operations, cutting-edge innovation and technology was a key priority.
---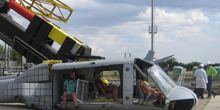 Helicopter Crash Protection
To date most of the work on helicopter safety has been concentrated on preventing technical failures and crashworthy design for airframe structures (absorbing elements in the sub floor, landing gear and seats). Nevertheless today's safety equipment in helicopters still consists of passive harnesses and partly vertical energy-absorbing seats.
---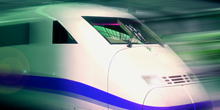 Rail Safety: KeepSafe Project
A vast range of data exists within the railway industry, and their availability continues to increase as a result of uninterrupted data collection processes across the industry. This project has demonstrated the feasibility of using the data available within the railway industry to inform new mechanisms to assure safety and security of customers, staff and the public in an industry where the interdependence between physical and digital environments is set to grow exponentially over the next few years.
*Coventry University Higher Education Corporation offers services through subsidiaries which form the Coventry University Group. Delivery of the above mentioned services will therefore be via an entity which forms part of the Coventry University Group. The Coventry University Group includes, but is not limited to Coventry University College Limited, Coventry University London Campus Limited, Coventry University Enterprises Ltd, CU Services Ltd, Serious Games International and formerly ACUA Ltd and Acua Solutions Ltd. The Group delivers teaching, research and commercial services.