Disaster Recovery and Management of Disasters
For over 20 years, Coventry's Centre for Disaster Management and Hazards Research has provided undergraduate and postgraduate courses, bespoke CPD and training programmes and aligned research and consultancy in the field of Disaster Management.
Over 25 full time and associate academic-practitioners have expertise in Integrated Emergency Management (encompassing emergency preparedness and capacity building for response in the UK and comparable international systems) and Disaster Risk Reduction (emphasising the application of appropriate and sustainable interventions to minimize risk and aid response and recovery after disasters internationally). Colleagues in Humanitarian Engineering and Computing also aid the sector through the application of engineering and computing solutions, in culturally sensitive and sustainable ways, to address issues that limit opportunities for development in communities both in the UK and internationally.
Integrated emergency management
Our team has extensive experience and expertise in risk assessment, emergency planning, capacity building (via training, exercising and evaluation), and incident management (particularly for multi-agency approaches to complex events for operational, tactical and strategic command). We can also offer services in business resilience: namely, continuity planning, security and crisis management. Recent activities include bespoke CPD training delivered to the Chinese Highways agency, a crisis management simulation for Saudi Aramco participants (see case studies) and a series of COMAH (Control of Major Accident Hazards) masterclasses for UK practitioners. Our work has influenced the recent shift in emphasis, among UK stakeholders, from organizational capability to a holistic approach to resilience achieved by organizations and communities working together.
Disaster risk reduction
We have considerable expertise in the analysis of complex environmental hazards and the use of cutting edge data and technology in hazard mapping and assessment (see our case studies). When combined with the work of skilled social and political scientists in the evaluation of vulnerability, resilience and humanitarian systems, this enables the evaluation of risk and uncertainty to be comprehensive and stakeholder engagement to be maximized. Expert input in terms of climate and environmental change also means DRR interventions can be designed and evaluated in terms of their long-term sustainability (see the Sustainable Post-Disaster Reconstruction case study).
Case studies
---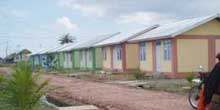 Sustainable post-disaster reconstruction
The Asian Tsunami in 2004 highlighted the complexities of the reconstruction phase. Media coverage often emphasizes the impact and relief phase, but the scale of devastation seen around the Indian posed a major long-term challenge for the sector. In normal circumstances housing and infrastructure develop organically over time using a range of mechanisms and technologies. Read more
---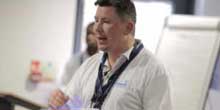 Human competence based exercising and simulation training
Exercises and simulations must be designed to assess and develop the incident management capability of those responsible within an organisation. The assurance behind any organisation's business continuity, crisis management, security management, and emergency management capabilities must be comprehensively and independently proven to be reliable and fit for purpose. Exercise simulation is a vital step in achieving this assurance: no organisation should wait for a crisis to ascertain how successful basic training was. Read more
---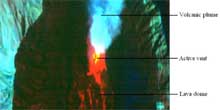 Use of geographical data for hazard management
Remote sensing and geographical information systems (GIS) have many applications in the field of remote sensing. These applications range from the identification of areas at risk using satellite imagery, and the consequent production of hazard maps, to the detection of regions most severely affected, both during and following a disaster event. Read more
---
*Coventry University Higher Education Corporation offers services through subsidiaries which form the Coventry University Group. Delivery of the above mentioned services will therefore be via an entity which forms part of the Coventry University Group. The Coventry University Group includes, but is not limited to Coventry University College Limited, Coventry University London Campus Limited, Coventry University Enterprises Ltd, CU Services Ltd, Serious Games International and formerly ACUA Ltd and Acua Solutions Ltd. The Group delivers teaching, research and commercial services.