Coventry is City of Culture 2021
Coventry has been chosen as the winner of the UK City of Culture 2021!
The city has a history of reinventing itself. It is a city of peace, and a city of innovation and a city of diversity. In 2021 we will celebrate everything in our history from the jet engine to watchmaking and even The Specials – so much started in Coventry and so much will continue to grow and develop into the future.
The City of Culture competition is held every four years and the winner is given the prestigious title for 12 months with opportunities to run a host of arts and cultural activities.
Coventry University is a principal partner and was bid sponsor for the City of Culture 2021 project. The world will be watching Coventry in 2021.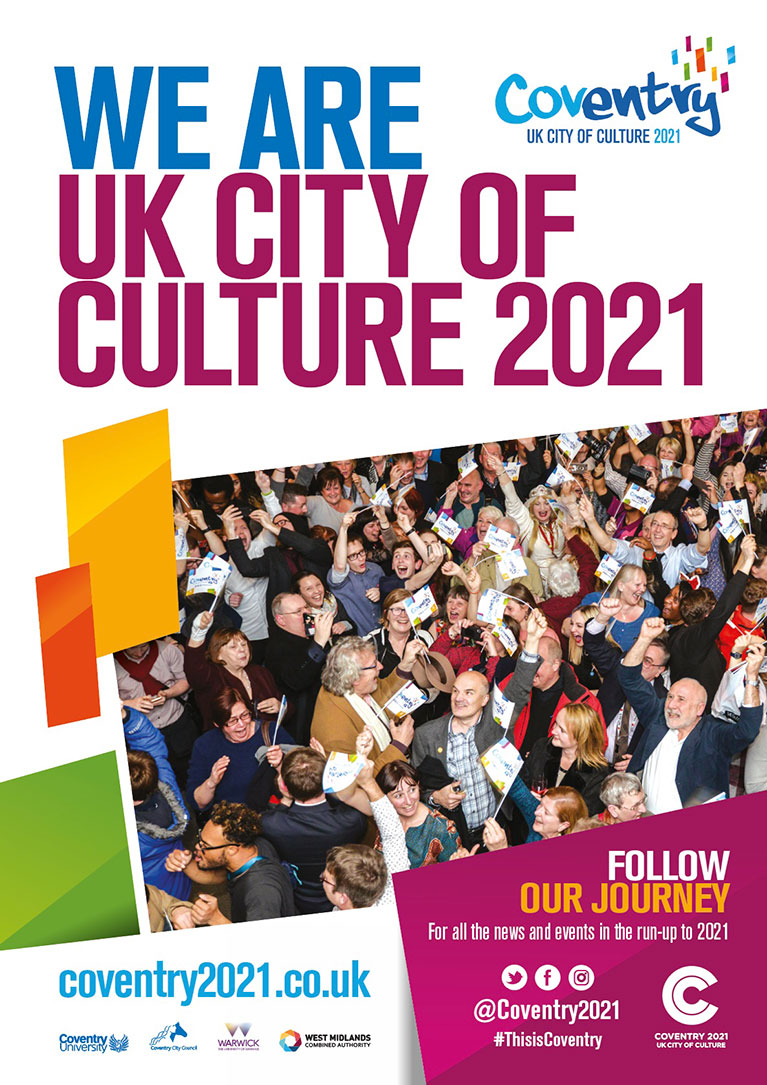 Like us on Facebook
---
Follow us on Twitter
---
Follow us on Instagram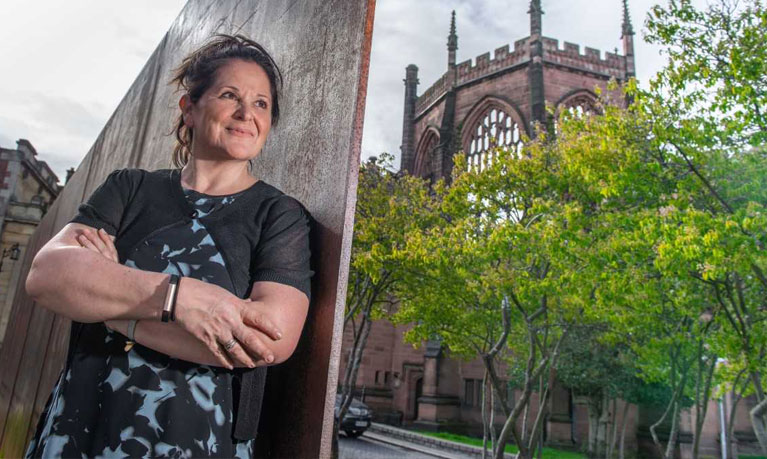 Coventry University will work more closely with the Coventry City of Culture Trust ahead of 2021, with creative director, Chenine Bhathena.
Coventry is a diverse and youthful city and a global leader in peace and reconciliation.

The year of 2021 will be a chance to tell some great stories about Coventry and position the city differently. I am inspired by the landscape of the city centre, from the ring road, public squares and rooftops through to canals, parks and stadiums.

The city will be our stage and we will create a programme that not only takes culture to the people of the city but will be designed and curated by and with local communities.

It's a truly special time to be in Coventry and will be an unforgettable year.

Chenine Bhathena
What to look forward to in 2021
Festival of Refugee and Migrant Arts
A celebration of the contribution that refugee and migrant communities are making across the world.
Taxi Arts Centre
Coventry has always played an important role in the development and manufacturing of the iconic British Taxi. In 2021, Coventry schools will commission artists to transform seven electric taxis into works of art.
Ring Road Poem
Coventry's Ring Road will become the backdrop of Britain's first two-mile-long poem.
Shakespeare Film Screenings
The Royal Shakespeare Company will take residence in the city for a year-long programme of events.
Streets of Cultures
Coventry's most varied neighbourhoods will be celebrated through poetry on the pavements, line dancing on the lawns and even dinners on the driveways.