Community Projects

Coventry University - we're at the heart of the city!
We're based in the city and we're here for the city, so we are committed to working with the local community to help Coventry thrive. Our aim is to build links with residents, schools, charities and voluntary organisations to improve the lives of everyone in Coventry.
We have more than 1,000 volunteers, both students and staff, who take part in community projects all year long. Some examples include:
visiting schools to support local children with English, mathematics and sport
working in local streets to improve the area, from litter picking to giving security advice with the Street Warden scheme
working with older people in libraries to improve their computing and digital skills with the Gen-to-Gen project
holding regular Computing, Design and Engineering sessions to inspire and upskill children and adults of all areas in Fab Lab Coventry
our researchers work with local groups to tackle issues, solve problems and build relationships that help local communities and the university.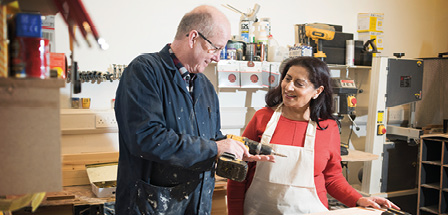 Case Study: Fab Lab...
The City Arcade in Coventry might seem like an unlikely setting for a hi-tech laboratory but that's exactly what you'll find.
Read about the Fab Lab...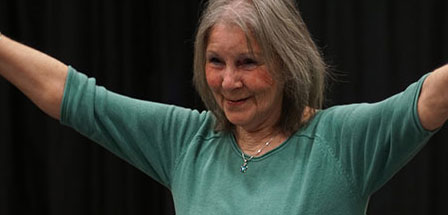 Case Study: Belgrade Theatre...
The Arts Gymnasium project is helping over 50s at the Belgrade Theatre with the help of our students by using arts and drama.
Read about the project...