Celebrating 50 Years of Business in Coventry

The Faculty of Business and Law has launched an exciting anniversary campaign to celebrate 50 years of business at Coventry University. That's 50 years of world-class teaching, research, innovation and producing some of today's most renowned business leaders.
50 Years of Success
A lot has changed over those 50 years; we've grown from the modest Lanchester College of Technology to Coventry Business School, and are now one of the top universities in the UK – ranking 15th in the Guardian University League Table.
Our success is a great testament to our commitment to providing first-class globally relevant education, and to the high calibre of our teaching staff over the years.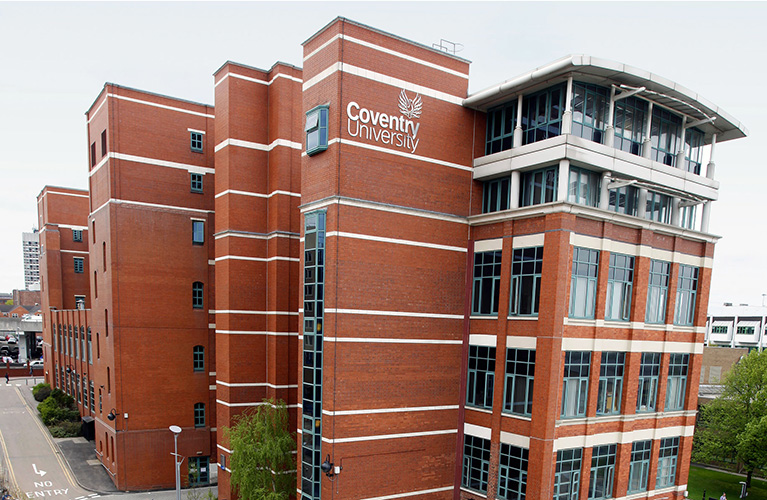 To mark this occasion, we've launched a year-long campaign that will bring together Coventry University alumni, students, employees, partner organisations and both the local community and international community.
Over the year we'll be hosting a number of initiatives, events and activities, ranging from an Alumni Gala Dinner, to a series of guest lectures, a community day and a historical timeline project.
You've played an important part in our rich and vibrant history, now we're inviting you to be a part of our future success story. To help us celebrate 50 years of excellence in Business, you can take part in events, connect by spreading the word via social media and lots more. Check out what you can do in more detail.
Events
We'll be hosting a range of events throughout the year, not just in the UK, but worldwide to mark our 50th anniversary.
We kick-started celebrations by hosting our biggest ever alumni gala dinner which took place at the famous Coventry Cathedral.
Connect
Whether you're a recent alumnus or you graduated decades ago, we would love for you to be a part of our celebrations. There's lots of ways to get involved, from guest lecturing, attending our Gala Dinner or Alumni Open Day, to providing help to students or simply raiding your photo albums and sharing your favourite pics with us!
You've played a big role in our past, now's the time to play a role in our future. Here's some of the ways you can get involved.
Attend one of our events
Keep checking our events page for the latest happenings locally and across the globe.
Coventry University Alumni Association
Your relationship with the University Group continues long after your graduation. You are a member of a special community of more than 170,000 graduates. Update your details.
Help our students
If you're interested in providing our students with work experience, a work placement or voluntary opportunities then speak to our Employment Team.
Spread the word
With tens of thousands of graduates around the world, changes in technology, moving house and changing email addresses, it's easy to lose touch. This is where you come in. We'd love if you could share our celebrations and updates with your friends and colleagues, who we may not be able to reach.
Social Media
Follow us on social media for our latest news, announcements, fun and more. Sharing is caring so please do!
Merchandise
Fancy yourself a faculty branded t-shirt or hoodie? Check out our limited edition #Cov50Business merchandise.
Sign up to receive updates on our 50th Celebrations
Sign up to receive updates on our 50th anniversary and we'll share all the latest plans and information on ways you can take part. Send your information to us via our email:
Our Alumni
Want to find out more about our alumni?
Over the year we'll be populating this space with lots of profiles and telling you more about what our alumni are up to now.
Your Memories
We'd love to know and share your photos and stories, so please get in touch!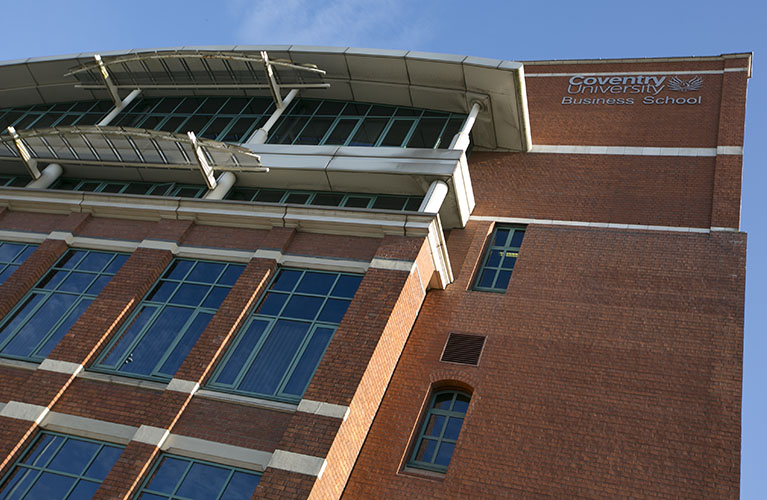 Do you have a story from your time with us?
How about an inspirational lecturer?
Where has your education taken you?
Did you meet your future husband or wife while studying here?
What was most memorable about your time here?
Your memories of teaching when you studied with us
What do you remember about the city?
Email: comms.fbl@coventry.ac.uk