Coventry Law Centre Legal Clinic
Our Legal Clinic, in partnership with the Coventry Law Centre, provides students with a powerful professional element to their learning.
The aim of the clinic is to provide practical legal experience by integrating our students in an office environment, working with clients alongside trained solicitors and lawyers.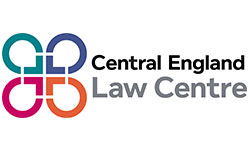 Our students get involved with everything that the solicitors do at the Law Centre with supervisors who are currently working in practice and experts in specific areas of law. They get hands-on-experience doing reserved legal activities, providing supervised advice and assistance to more than 500 local residents so far.
Professional transformation
From being a student in lectures to providing legal advice, the Clinic offers exciting work experience every Wednesday, which is valuable for any students studying a Law degree.
With direct access to clients, this enables students to develop skills such as:
Communicating with and interviewing clients
Drafting claims
Problem-solving
Understanding applications of employment law
Telephone advice calls
Dealing with the emotions of a client
And growing confidence!
Our students get involved with everything that the solicitors do at the Law Centre with supervisors who are currently working in practice and experts in specific areas of law.
We are helping Coventry Law Centre empower local people by promoting legal solutions. Each week the Clinic will see 6 clients, so over the semesters the clinic will help up to 120 clients!
It is an opportunity for students to get great experience for furthering their education with postgraduate study, and for applying for work experience and vacation schemes.
There are opportunities for extra placements outside of the clinic hours, where students can practice draft claims, schedules of loss and bundle claims.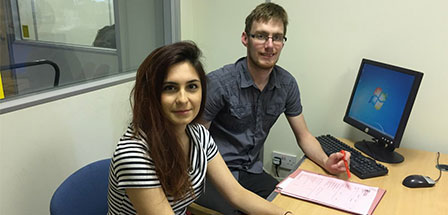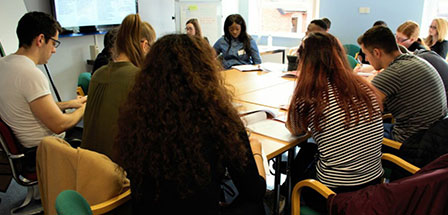 Working with a Magic Circle Law Firm
And if that's still not enough professional experience, Allen and Overy Solicitors – a leading multinational magic circle law firm – are taking part in a pilot scheme with our Clinic to offer our students advice and guidance.
The pro bono department lawyers are on call during the Wednesday afternoon clinic sessions to work exclusively with our students and Coventry University.
With 44 offices in 31 countries, this link provides international benefits for any budding solicitors!
How can students get involved?
Each year 12-15 students are recruited from 2nd and 3rd year, who are prepared for a yearlong commitment to the Clinic.
The recruitment process includes writing an essay, CV and covering letter, and an interview process to introduce the employment procedure to our students.
For more information, please contact Sharan Dhadda on ad4156@coventry.ac.uk.
Meet Vyara - International Law Student
I thought this would be the best opportunity for me to gain insight of employment law and apply it into practice, challenge myself and learn more. Before I even started at the clinic, the application process itself definitely helped! I have learnt different techniques of how to write applications and CVs, as well as what questions usually come up in an interview and how to effectively answer those questions to sell myself in the best possible way.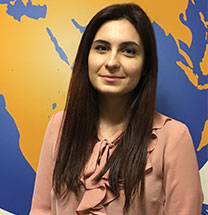 Working with Allen & Overy is unbelievable! The chance to collaborate with solicitors from one of the biggest city law firms with such a global reach on the market is just WOW. I think I am lucky to be able to get involved with the Law Centre at the time when they established a 'pro-bono partnership' with Allen & Overy. Many students could only dream of having the opportunity to learn from such a firm.
Working in the Law Centre rather than a lecture hall reminds you that you're definitely out there in the big world having to overcome challenges and find solutions to problems. At University, I usually learn about the theoretical side of the law but working in the Legal Clinic means I'm providing a service to clients. It is fascinating to see how lawyers think and how they apply the law according to the client's circumstances.
I could describe helping out the local community in two words: happiness and satisfaction! Knowing that I am in a position to help others brings me a very positive energy – I hope the people I helped also appreciate my efforts!
FAQ with Harry - Law Student
Which year are you currently in?
3rd Year
What did you think when you heard about the opportunity?
I was excited and keen to start, I was aware of the importance of practical legal work experience and wanted to gain a sense of how the law operated in practice. The opportunity at the Law Centre has given me exposure of the type of work that a Solicitor undertakes on a day to day basis. I ensured that I researched the Law Centre so that I could strengthen my application and show my passion to be part of the legal clinic.
Do you feel like the recruitment process helped to prepare you for applications and interviews? If so, how?
The recruitment process was a standard portfolio statement as to why you feel you would be suitable for a position as a volunteer at the Law Centre, and what skills you felt you could offer. After the module leader had reviewed the statements, I was invited to a short discussion/interview where I was ultimately successful and offered a place on the scheme. The application process was similar to that of other internships and voluntary positions, therefore the opportunity to familiarise yourself with the procedure was really advantageous.
What would you do/ get to be involved with on a typical day in the Legal Clinic?
Usually a typical day would involve interviewing clients regarding a variety of employment law related issues. I would ensure that I followed the Law Centre's procedure; maintaining the principles of confidentiality. Once I had ascertained the relevant information from the client I complied some helpful advice for the client on the next steps they need to take. I was also acutely aware of the deadlines that clients had in regard to progressing their claim should they so wish.
Do you have a favourite task/opportunity that you have got involved with at the Legal Clinic? And, why?
I really enjoyed interviewing the clients. It helped me to improve my communication skills but also allowed me to apply the law to a real life scenario. Sometimes the cases where quite complicated, however these were the best as they allowed me to investigate the nest way to help the client.
How does working in a practicing legal clinic compare to being in lectures and seminars and how does it feel?
The Law Centre provides you with the exposure that you unfortunately can't get in a lecture. It gave me a chance to apply the knowledge learnt from the lectures to clients in need of advice. It also allows you to experience a legal office during a working day. As a volunteer, you learn crucial client confidentiality issues and client care. It is very hard to relate to these fundamental principles in a lecture.
How does it feel to be helping people in the local community?
It's fantastic! Knowing that you have helped someone in a potentially difficult situation really is what makes me love the Law Centre. At the conclusion of the interview, the client's satisfaction and gratitude is the sign that they are thankful for the help and assistance that you have provided them. It may only be a simple issue, but your advice could mean the world to a person.
How do you think the work the Coventry Law Centre does to impact on Coventry and what was it like working with the Coventry Law Centre?
The Law Centre provides a fantastic service to Coventry. It allows clients access to justice when they may feel that they are not entitled. Clients have regularly praised the work that the staff at the Law Centre do and also the numerous volunteers that willingly participate in the operation of the Law Centre. The staff were all very friendly and willing to assist you should you encounter any difficulties; it really is a fantastic environment!
What is like working with Allen and Overy? Did you think you could ever get access to a Magic Circle law firm?
The opportunity to work with a Magic Circle law firm is incredible. On a weekly basis I phoned a member of Allen and Overy to discuss issues relating to the law, clarifying the advice that I was to give the client. I was also a fantastic opportunity to network as we had an informal chat about the law in general and how they started their "legal career" and what advice they could offer. The partnership that has been formed is one that benefits both the student volunteers and ultimately the client as the client is receiving coherent legal advice from an expert in the Employment Law field.