Work experience
Students within our Law School will have opportunities to gain work experience with local and national law firms, local advice centres and charities as well as within local authority and education networks. All students have access to support in applying for these opportunities.
There is also the opportunity to volunteer in our Legal Advice Clinic, Business, Law and Enterprise Clinic or Employment Law Clinic and handle real cases for clients. Here you will be supervised by staff with many years' experience in practice.
There are also options to spend a year studying overseas, providing an international experience that many businesses look for when employing a graduate.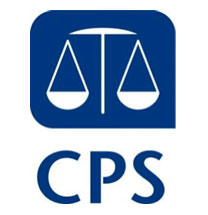 Shannon Rixon - Law LLB
Placement(s): Crown Prosecution Service (CPS)
I decided to take a placement year after initially applying for a three-month internship for summer of 2013.
This was following the advice of my lecturer, who had suggested the idea. Shortly after, the CPS got in contact with offering a six-month contract assisting a blind prosecutor. I met up with my Placement Advisor to confirm the placement and she was very supportive, helping me to create a better CV. I was also concerned that the contract was only for six months, however I was fortunate enough to get that extended to a full year placement soon after.
At CPS, I primarily assisted a blind prosecutor during file preparation and also whilst in court. During this time at court, I was able to develop key skills in problem solving and gained experience of liaising with various stakeholders, such as court staff and the defence. As well as this, I assisted the admin team when necessary.
I was often allocated tasks by the prosecutor, which allowed me to push myself and develop associated skills. With this also came a certain level of responsibility, as I was handling sensitive and confidential information, in addition to using my own initiative to solve problems without the assistance of the prosecutor. A key example of this was interviewing hostile and emotional witnesses at times, being thrown in at the deep end. I also disclosed CPS material to the defence and explained bench decisions to witnesses.