Computer Science with Artificial Intelligence MSci/BSc (Hons)
Study level:

Undergraduate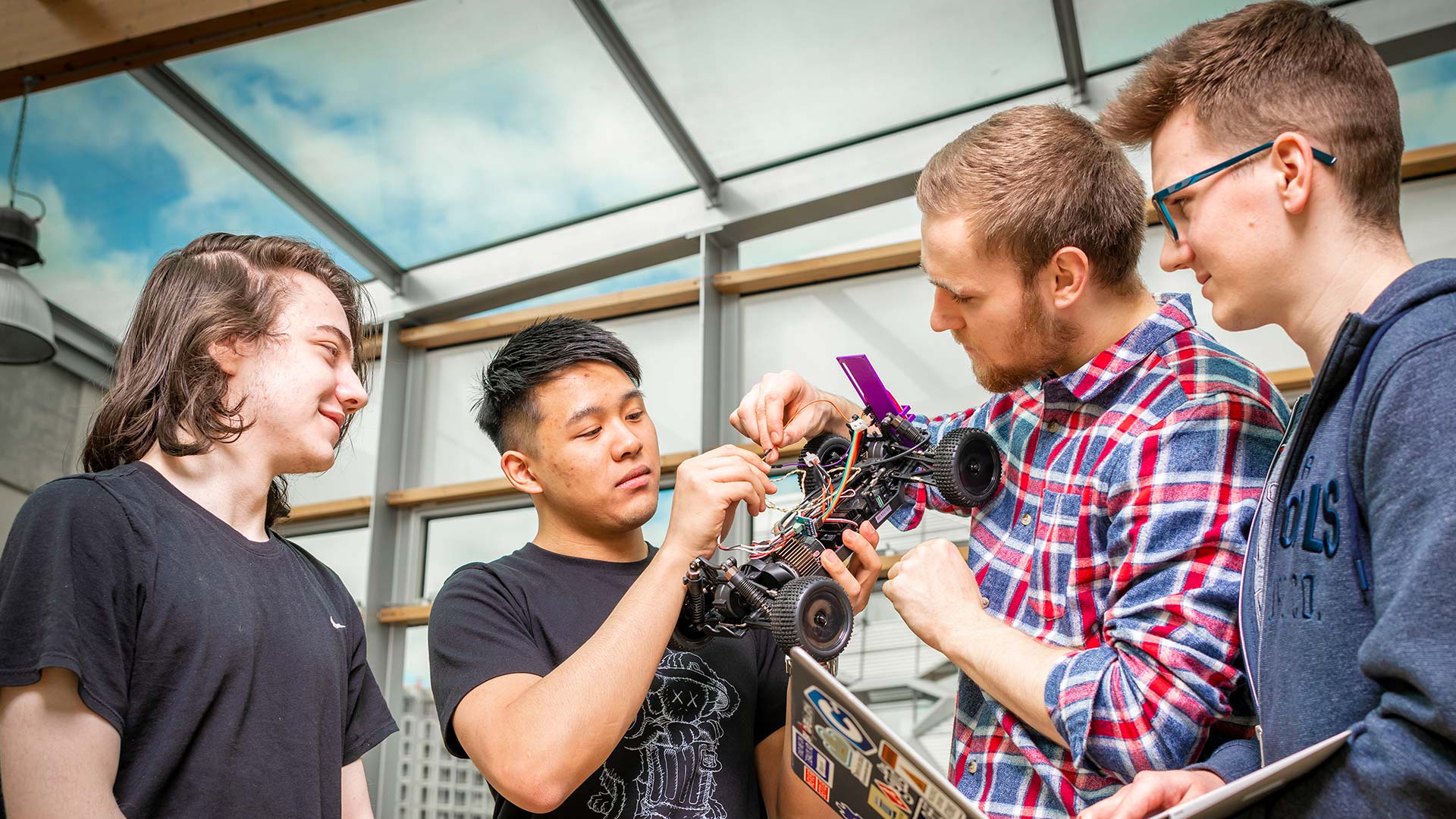 The Computer Science with Artificial Intelligence (AI) course at Coventry University covers the practical skills and theoretical knowledge you need to be successful as an AI specialist in this fast-paced, ever-changing industry.
Location
Coventry University (Coventry)
Study mode
Full-time
Sandwich
Duration
BSc:3 years full-time4 years sandwich
MSci:4 years full-time5 years sandwich
Start date
September 2023
January 2024
---
Course overview
The Computer Science with Artificial Intelligence (AI) course aims to equip you with all the knowledge and skills you need to become an AI specialist in the computing industry.
You will:
Explore artificial intelligence and its relationship to machine learning, parallel programming, and data science, and learn how these areas drive innovation and change in the domain of computer science.
Master the practical skills and theoretical knowledge to develop software solutions that address demanding user expectations and complex customer requirements.
Gain industry-relevant experience2 as you apply real-world, software development practices within teams of your peers, preparing you for your AI specialist career after graduation.

Joint Top Modern University for Career Prospects
Guardian University Guide 2021 and 2022

5 QS Stars for Teaching and Facilities
QS Stars University Ratings

Top 5 UK Student City (Coventry)
QS Best Student Cities Index 2023
Why you should study this course
Activity-led learning helps you consolidate what you are taught through practical application of everything covered in lectures.
Opportunity to spend a year on industrial placement2.
Strong, professional skills focus.
Hybrid, online, and asynchronous learning to support students with different needs across a range of locations.
Free-to-attend guest lecturers from current practitioners2, which, in previous years, have included senior professors from Sheffield, Lincoln and Birmingham universities and the European Bioinformatics Centre Cambridge (subject to availability).
---
In the first year, the curriculum is shared across related courses allowing you to gain a broad grounding in the discipline before going on, in the second and third years, to specialist modules in your chosen field.
The common first year enables you to work alongside students doing similar courses to you, to widen your knowledge and exposure to other subject areas and professions. You will have the opportunity to collaborate with other students, so you can share your insights and experience which will help you to develop and learn.
If you discover an interest in a specific subject you have studied, upon successful completion of your first year, you could swap degrees with another course in your common first year (subject to meeting progression requirements).
Common first-year courses
Information Technology Management BSc (Hons)
Interactive Media and Web Technologies BSc (Hons)
Software Engineering BSc (Hons)
Modules
Programming: Concepts and Algorithms - 20 Credits

Whatever software we're developing, we need to understand the fundamentals of programming to build it – that's as true for an interactive website as it is for a smart-phone app. In this module, you'll be introduced to these fundamentals through an accessible and industry-favoured programming language. You'll explore algorithms – what they are, why they're important, and how to use them – and you'll combine this with your programming skills to write your own programs.

Computer Systems - 20 Credits

To apply, extend or enhance information systems, any developer needs a fundamental understanding of the machine, with all its complex, moving parts. This module introduces you to these concepts, taking them from the concept of computation to the twitching transistors which drive its implementation. 

CPU architectures, memory hierarchies, efficiency, networking and security are all explored. Additionally, the concept of the Operating System is introduced which, combined with the other topics studied, empowers you to begin your journey as a developer.

Working with Data - 20 Credits

Databases are fundamental to modern, digital life – whatever we're doing, we're either generating, using, sharing or erasing data. The technologies, ethics and laws behind these processes are a fascinating and fundamental element of software development in the 21st century.

In this module, you'll explore all these concepts, mastering the elements of data handling, storage, and management which you'll have to apply in later study.

Mathematical Skills for Computing Professionals - 20 Credits

Fundamental to all programming is the notion of mathematics. Whenever we write software, we are writing algorithms and algebra – and to write them correctly, we need a firm grip of the maths which underpins them. In this module, you'll gain that understanding, exploring subjects like set theory, algorithms and complexity, and logical arithmetic.

Don't be intimidated, though! Everything is explained from first principles, and you're supported throughout your mathematical studies by Coventry University's maths support service.

Programming: Professional Practice - 20 Credits

This module builds upon and develops the fundamental computer programming skills you developed in Concepts and Algorithms. You will be introduced to new ideas such as object-orientation, and designing reusable code, and you'll explore them using another industry-favoured programming language. You'll be taught to structure your code in a way which makes it easy to follow, maintain, and extend, equipping you for the next stage of your software development studies.

Integrative Project Module - 20 Credits

The Integrative Project module adopts an activity led approach to learning, where you'll work in a team to plan and execute a project related to your course. The project provides you a vital opportunity to consolidate and apply what you've learned during your first year of study, as well as develop new technical and team-working skills.

You'll be given a high degree of autonomy during the project, assuming responsibility for all aspects of its conduct. Everything from organising group meetings and distributing tasks and work packets, to reflecting on your progress.
In Year two, you will develop more advanced knowledge and skills in relation artificial intelligence, theory of computation, software engineering, amongst others.
Modules
Artificial Intelligence - 20 Credits

In this module you'll aim to gain a comprehensive understanding of modern artificial intelligence concepts and applications. You'll explore the differing definitions of just what 'artificial intelligence' means, and the legal and ethical issues which arise surrounding decision-making computer systems. Ultimately, you'll seek to build a portfolio of solutions which address artificial intelligence challenges, as you navigate areas such as knowledge representation, reasoning, and how human factors impact the field of AI.

Theory of Computation - 20 Credits

The Theory of Computation module dives into the mathematical heart of programming. You'll be guided through some of the more challenging topics in computing such as formalisation of languages, models of computation, and the nature of computability. Ultimately, this module aims to empowers you to assess whether a problem has a computable solution – or one that you can compute before the sun expands to engulf the Earth.

Advanced Algorithms - 20 Credits

Building on your programming and algorithms studies from first year, this module expands your insights into advanced programming techniques and complex data structures. You'll learn what terms such as 'graph' and 'tree' mean in computing, and how to use them in your own software development. You'll look to become familiar with strategies to address the computational complexity of the problems you're trying to solve, empowering you to write more sophisticated, and more efficient, software solutions.

Operating Systems, Security, and Networks - 20 Credits

What is an OS, and what does it do? These two questions are the focus of this module, where you'll become familiar with the way the operating system you use every day is structured, why it's structured that way, and how it works. In addition to this, the module introduces the idea of networked computer systems and the accompanying security concepts, exploring topics such as cryptography, user authentication, socket programming and network protocols.

Data Science - 20 Credits

Picking up where Working with Data left off, the Data Science module equips you with the skills and tools you need to explore the world of Big Data. Using state-of-the-art software, you'll explore concepts such as predictive modelling, data wrangling, sampling, and analysis. You'll also explore the complex subject of data visualisation, and how you can use visualisation techniques to make the results of your data analysis understandable to every audience.

Software Engineering - 20 Credits

Focusing on the professional conduct of software development projects, this module introduces you to several industry-standard practices which underpin effective and efficient software engineering to meet the exacting quality standards. You'll undertake a real-world software development project, evaluating and selecting the best tools for the task at hand while employing common professional practices such as configuration management and version control. You'll aim to develop an exhaustively tested, highly polished software deliverable to demonstrate your skills to prospective employers.
There's no better way to find out what you love doing than trying it out for yourself, which is why a work placement2 can often be beneficial. Work placements usually occur between your second and final year of study. They're a great way to help you explore your potential career path and gain valuable work experience, whilst developing transferable skills for the future. 
If you choose to do a work placement year, you will pay a reduced tuition fee3 of £1,250. For more information, please go to the fees and funding section. During this time you will receive guidance from your employer or partner institution, along with your assigned academic mentor who will ensure you have the support you need to complete your placement. 
Modules
UK Work Placement– 0 credits

This module2 provides you with an opportunity to reflect upon and gain experience for an approved placement undertaken during your programme. A placement should usually be at least 26 weeks or equivalent; however, each placement will be considered on its own merits, having regard to the ability to achieve the learning outcomes.

International Study/Work Placement – 0 credit

This module2 provides you with an opportunity to reflect upon and gain experience for an approved international study/work placement undertaken during your programme. A work/study placement should usually be at least 26 weeks or equivalent; however, each placement will be considered on its own merits, having regard to the ability to achieve the learning outcomes.
In Year three, you will develop more advanced knowledge and skills to do with security, machine learning, group project discovery, amongst others.
Modules
Security - 20 Credits

You'll first encounter the concept of computer security when you learn about Operating Systems. This module dives into the subject in-depth, as outlined by the British Computer Society's accreditation criteria. Developed by our Cybersecurity specialists, this module introduces you to the concepts and practical considerations of creating and evaluating secure computer systems. In addition to the technical issues involved, you'll also explore security legislation and the regulations which apply to associated products and services.

Machine Learning - 20 Credits

Building on your existing knowledge of Artificial Intelligence, this module dives into the broad field of machine learning, one of the core building blocks of many AI systems and methods. You'll learn the difference between supervised and unsupervised machine learning, what an artificial neural network is and when best to deploy one to solve a problem, and how to analyse the effectiveness of a wealth of machine learning algorithms when applied to actual data.

Robots and Intelligent Agents - 20 credits

Modern computing applications often use agents and robots to automate some of their functionality. The module will explore the ways in which robots and agents are constructed and integrated into advanced distributed systems. The teaching material will cover relevant techniques and will consider examples of the use of robots and agents.

Artificial Neural Networks - 20 credits

Neural networks are computational models how the human brain works. They have been successfully used in a wide range of applications including image processing, speech and natural language processing, medical diagnosis, bioinformatics, emotion recognition, and robotics. This module provides an introduction to the concepts used in neural networks and their application to solving real-world problems.

Project Discovery - 20 Credits

In your final year, you will complete a project which is defined and driven by you, bringing your interests and learning together to produce a showcase for your skills. Working with an allocated subject specialist supervisor, the Project Discovery module will equip you with the research and project management skills to define, propose, and start work on a substantial computer science project of your choosing.

Dissertation and Project Artefact - 20 Credits

Working with an allocated subject expert as supervisor, you will deliver a project dissertation together with a project artefact, usually an advanced piece of software. The Dissertation and Project Artefact module is designed to give you the experience to self-manage project development, evaluation and successful delivery to a self-defined brief, allowing you to produce a substantial piece of work that brings together your learning over the course of the degree.
If you meet the criteria, you could choose to take an additional fourth year master's option (subject to additional fees – please refer to the Tuition Fees section for further information), which will deepen your knowledge and expertise. The MSci year aims to consolidate and strengthen the skills you've developed over the course of your first three years of study. Building on your existing knowledge, you'll explore a series of highly advanced subjects in the field of Computer Science with AI which lie beyond the scope of undergraduate study, from Computer Vision to Web Applications and AI, equipping you to undertake employment or postgraduate research at the leading edge of digital technology.
Modules
Individual Research Project Preparation - 15 Credits

In this module, you will identify a topic suited for a substantial piece of research into an area connected to the discipline of computer science. You'll exercise and extend your skills in gathering, understanding and critically evaluating literature; assessing and acting on relevant ethical and legal issues; and applying planning processes for the undertaking of a significant piece of work. This will culminate in the production of a well-structured project plan.

Individual Research Project - 15 Credits

Building on the literature survey and planning developed as part of the Preparation module, you will undertake the project in this module. Supported by a member of academic staff, you will develop your solution to the chosen challenge, gather primary research data regarding your solution, and document the project's scientific conduct and outputs.

Computer Vision - 15 Credits

Computer vision (CV) is the field that allows smartphones to identify where to focus an image, or a social media app to identify the face of someone in a photograph. In this module, you'll be introduced to the models, algorithms and hardware involved in building CV applications from scratch using commonly employed APIs. Crucially, you'll be taught how to select the right tool for the job, depending on the purpose of the CV problem you're trying to solve.

Natural Language Processing - 15 credits

Natural language processing (NLP) makes it possible for computers to recognise, process and respond appropriately to human speech and text. The aim of this module is to give students an understanding of, and ability to use, automated methods for processing text, and to introduce NLP solutions for a wide range of real-world applications on pure text data.

Modelling and Optimisation under Uncertainty - 15 credits

The main aim of this module is to provide students with more advanced concepts in machine learning, focusing on statistical methods for supervised and unsupervised learning.

Web Applications and AI - 15 credits

The web is ubiquitous in the contemporary world, and this module is about how web applications can be supported and enhanced using AI techniques, for example to improve customer services or predict and respond to user needs. This module concerns the practical development of AI-enhanced web applications as well as the range of approaches possible.

Information Retrieval - 15 credits

The web allows modern computer applications to retrieve and interpret information from multiple sources. This module teaches a range of current techniques including web crawlers, query processors, methods for classification, and document analysis.

Big Data Management and Data Visualisation - 15 credits

Organisations and businesses are being inundated with very large volumes of data - structured and unstructured - daily. This data is too big and complex for processing and analysing using well-known traditional methods. This module aims to introduce you to the current management and visualisation methods for Big Data. Cutting-edge techniques will be taught which should enable you to discover patterns, relationships and associations in big data sets.
We regularly review our course content, to make it relevant and current for the benefit of our students. For these reasons, course modules may be updated.
---
How you'll learn
Our teaching is active, applied, social and inclusive. We work interactively to address your needs as an individual and support you to maximise your outcomes.
Learning is facilitated through a variety of methods which can include:
Lectures and lectorials
Seminars
Interactive labs
Interactive workshops
Online activities
Group work
As a student, you may engage in both class and online activities and discussions. There will be a range of online materials, accessible at any time, through our online platform, currently Aula. You will participate in additional guided reading and self-directed study to reinforce the learning gained from timetabled sessions. Formative feedback will be used to prepare you for assessment and support your progress towards success at module, year, and ultimately degree levels.
---
Teaching contact hours
We understand that everyone learns differently, so each of our courses will consist of structured teaching sessions, which includes:
On campus lectures, seminars and workshops
Group work
Self-directed learning
Work placement opportunities2.
The number of hours of class time will vary from year to year: it's likely to be around 17 hours contact per week in the first and second year (around six hours per week per module) dropping to around 12 (around 4 hours per week per module) in final year as you become a more independent learner.
Additionally, you will be expected to undertake significant self-directed study of approximately 16-20 hours each week, depending on the demands of individual modules.
As an innovative and enterprising institution, the university may seek to utilise emerging technologies within the student experience. For all courses (whether on-campus, blended, or distance learning), the university may deliver certain contact hours and assessments via online technologies and methods.
In response to the COVID-19 pandemic, we are prepared for courses due to start in or after the 2023/2024 academic year to be delivered in a variety of forms. The form of delivery will be determined in accordance with Government and Public Health guidance. Whether on campus or online, our key priority is staff and student safety.
---
Assessment
This course will be assessed using a variety of methods which will vary depending upon the module.
Assessment methods include:
Individual coursework
Group coursework
Exams
Tests
Essays
Presentations
Reports
Projects
Vivas
Core assessments (these are pass/fail and can be attempted multiple times)
The Coventry University Group assessment strategy ensures that our courses are fairly assessed and allows us to monitor student progression towards achieving the intended learning outcomes.
---
International experience opportunities
The degree offers a range of international experiences2 including:
COIL projects – online internationalised learning, working with university students based in other countries (subject to availability).
Field trips – short trips of one or two weeks to visit other countries for cultural and learning experiences.
Study Abroad optional extra year – live and study abroad for a year between your second and final years.
---
Entry requirements
Typical offer for 2023/24 entry.
---
Fees and funding
2023/24 tuition fees.
Student
Full-time
Part-time
UK, Ireland*, Channel Islands or Isle of Man
£9,250 per year
Not available
EU
£9,250 per year with EU support bursary**
£19,850 per year without EU support bursary**
Not available
International
£19,850 per year
Not available
If you choose to do a work placement2, you should consider travel and living costs to cover this. There is also a tuition fee3 of £1,250 that will cover your academic support throughout your placement year.
For advice and guidance on tuition fees and student loans visit our Undergraduate Finance page and see The University's Tuition Fee and Refund Terms and Conditions.
We offer a range of International scholarships to students all over the world. For more information, visit our International Scholarships page.
Tuition fees cover the cost of your teaching, assessments, facilities and support services. There may be additional costs not covered by this fee such as accommodation and living costs, recommended reading books, stationery, printing and re-assessments should you need them. Find out what's included in your tuition costs.
The following are additional costs not included in the tuition fees:
Optional international field trips: £400+ per trip.
Any costs associated with securing, attending or completing a placement (whether in the UK or abroad).
*Irish student fees
The rights of Irish residents to study in the UK are preserved under the Common Travel Area arrangement. If you are an Irish student and meet the residency criteria, you can study in England, pay the same level of tuition fees as English students and utilise the Tuition Fee Loan.
**EU support bursary
Following the UK's exit from the European Union, we are offering financial support to all eligible EU students who wish to study an undergraduate or a postgraduate degree with us full-time. This bursary will be used to offset the cost of your tuition fees to bring them in-line with that of UK students. Students studying a Degree with a Foundation Year with us are not eligible for the bursary.
How do you know if you need to pay UK or international tuition fees?

We carry out an initial fee status assessment based on the information you provide in your application. Your fee status determines your tuition fees, and what financial support and scholarships may be available to you. The rules about who pays UK (home) or international (overseas) fees for higher education courses in England are set by the government's Department for Education. The regulations identify all the different categories of student who can insist on paying the home rate. The regulations can be difficult to understand, so the UK Council for International Student Affairs (UKCISA) has provided fee status guidance to help you identify whether you are eligible to pay the home or overseas rate.

If you meet all the criteria required by any one category, including any residence requirements, your institution must charge you the home rate. You only need to find one category that you fit into.
---
Facilities
The School of Computing, Mathematics and Data Science is based in the Engineering and Computing Building and the attached Beatrice Shilling Building. Both buildings are high-specification learning environments that benefit from extensive social learning facilities, well-appointed laboratories, lecturing facilities and classrooms, facilitating our innovative teaching methods across a diverse suite of undergraduate and postgraduate courses4.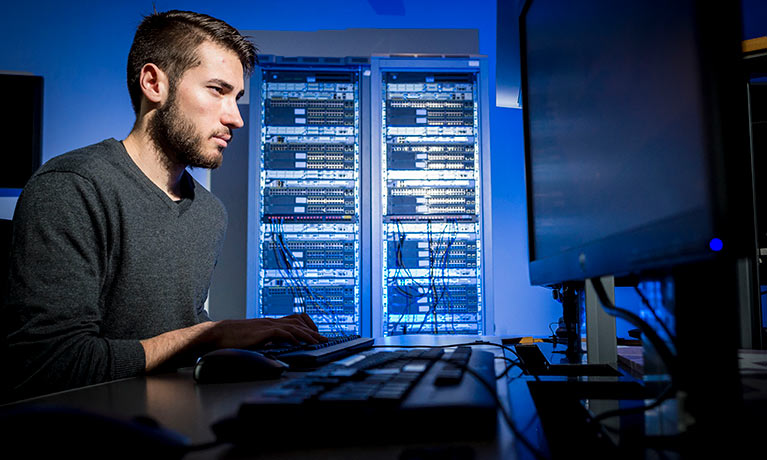 Cisco lab
The Cisco lab is used for working with general networking and towards accreditation by Cisco. Optional modules allow students to work in the lab to develop skills in preparation for the Cisco certification exam.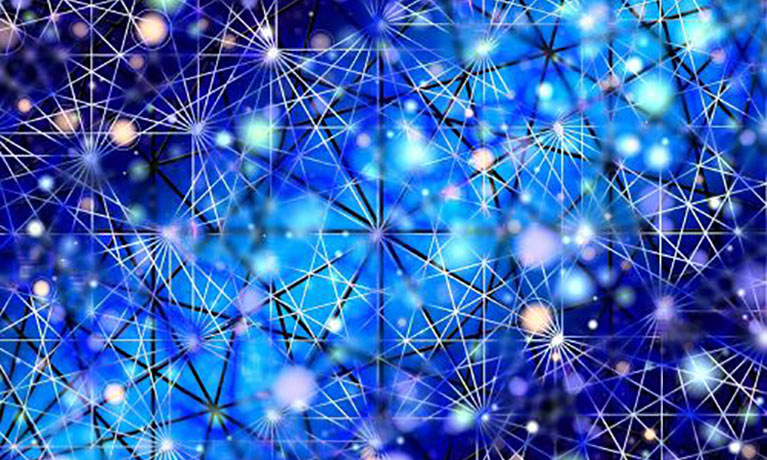 Virtual labs
Our virtual labs provide a cutting-edge environment to create entire virtual networks, complete with services, users and even attackers. Students can access this environment from anywhere on or off campus.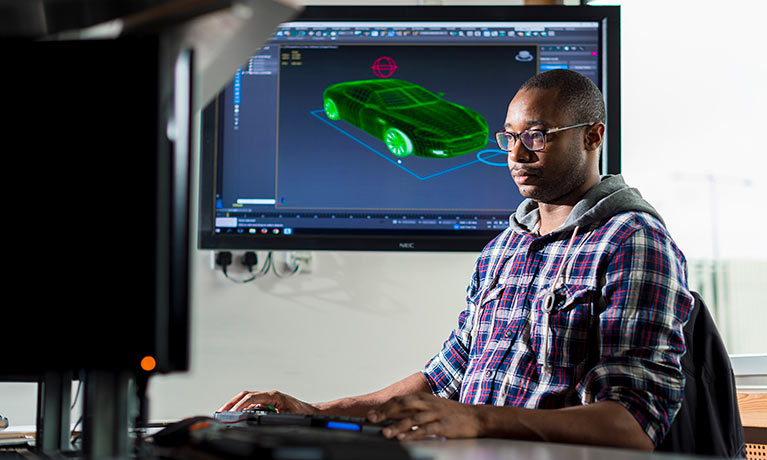 Games Technology lab
This lab contains high-end gaming PCs with the capacity to run industry standard games engines and programming environments. It also supports Virtual Reality (VR) game development.

---
Careers and opportunities
The Computer Science with AI degree will equip you with the knowledge, technical skills, and professional skills for a career in the computing industry as an AI specialist.
On successful completion of the degree, you will be able to:
Program. You will create working solutions to a variety of computational and real-world problems using an appropriate programming language (or languages) for the task.
Think computationally. You will be able to create, develop and evaluate algorithms, and measure and optimise algorithm complexity.
Develop software. You will develop a product from the initial stage of requirements all the way through development to its final stages of testing and evaluation.
Solve problems in a range of key application areas including web and app development, machine learning, data science and artificial intelligence.
Work professionally. You will understand professional practice, both technical, and social, ethical and legal responsibilities. You will be equipped with a range of graduate-level attributes including thinking critically, contributing confidently, communicating effectively, and collaborating collegiately.
Computer Science is changing the world, and AI is a key part of this. Technologies produced by computer scientists now support and enhance all areas of our modern lives, from e-commerce, through social networking, to smart cars. These areas increasingly use AI to gather, interpret and learn from data to produce intelligent solutions. The Computer Science with AI degree teaches the required skills, and, equipped with them, you'll be able to pursue an AI specialist career in the computing industry.
Further study
The Computer Science with AI degree includes an optional MSci year. Alternatively, the BSc (Hons) degree serves as a basis for a range of standalone master's degrees, both at Coventry University, nationally and internationally. It is also possible to take a PhD.
---
How to apply
UK students

Full-time students applying to start in September 2023 can apply for this course through UCAS from 6 September 2022. Read our application pages to find out your next steps to apply.

Part-time students should apply directly to the university.

---

If you'd like further support or more information about your course get in touch with us today.

International students

International codes:
BSc: EECU154
MSci: EECU155

Full-time students applying to start in September 2023 should apply directly to the university.

How to apply

For further support for international applicants applying for an undergraduate degree view our International hub.

You can also download our International guide which contains lots of useful information about our courses, accommodation and tips for travel.

---

Get in touch with us today for further advice and guidance.
Disclaimers

Coventry University together with Coventry University London Campus, CU Coventry, CU London, CU Scarborough and Coventry University Online come together to form part of the Coventry University Group (the "University") with all degrees awarded by Coventry University.

1Accreditations

The majority of our courses have been formally recognised by professional bodies, which means the courses have been reviewed and tested to ensure they reach a set standard. In some instances, studying on an accredited course can give you additional benefits such as exemptions from professional exams (subject to availability, fees may apply). Accreditations, partnerships, exemptions and memberships shall be renewed in accordance with the relevant bodies' standard review process and subject to the university maintaining the same high standards of course delivery.

2UK and international opportunities

Please note that we are unable to guarantee any UK or International opportunities (whether required or optional) such as internships, work experience, field trips, conferences, placements or study abroad opportunities and that all such opportunities may be subject to additional costs (which could include, but is not limited to, equipment, materials, bench fees, studio or facilities hire, travel, accommodation and visas), competitive application, availability and/or meeting any applicable travel COVID and visa requirements. To ensure that you fully understand the visa requirements, please contact the International Office.

3Tuition fees

The University will charge the tuition fees that are stated in the above table for the first Academic Year of study. The University will review tuition fees each year. For UK (home) students, if Parliament permit an increase in tuition fees, the University may increase fees for each subsequent year of study in line with any such changes. Note that any increase is expected to be in line with inflation.

For International Students, we may increase fees each year but such increases will be no more than 5% above inflation. If you defer your course start date or have to extend your studies beyond the normal duration of the course (e.g. to repeat a year or resit examinations) the University reserves the right to charge you fees at a higher rate and/or in accordance with any legislative changes during the additional period of study.

4Facilities

Due to COVID-19, some facilities (including some teaching and learning spaces) and some non-academic offerings (particularly in relation to international experiences), may vary from those advertised and may have reduced availability or restrictions on their use.

Student Contract

By accepting your offer of a place and enrolling with us, a Student Contract will be formed between you and the university. A copy of the 2023/24 contract can be found here. The Contract details your rights and the obligations you will be bound by during your time as a student and contains the obligations that the university will owe to you. You should read the Contract before you accept an offer of a place and before you enrol at the university.
---
---