Course code:
Study options:
3 years full-time
4 years full-time with study abroad / professional placement
Location:
---
Get in touch
For questions regarding study and admissions please contact us:
Course code:
Study options:
3 years full-time
4 years full-time with study abroad / professional placement
Location:
---
Get in touch
For questions regarding study and admissions please contact us:
Innovation and imagination are the hallmarks of our fine art teaching; this practice-based course will challenge and inspire you, developing the creative, technical, critical, reflective and enterprising skills to support you in forging a successful and sustainable career in contemporary art.
With access to a range of workshops, industry-standard software, photographic and media resources, you will have the opportunity to explore individual and collaborative 2D, 3D and 4D practices in our spacious studios, experimenting with digital, intermedia and traditional art forms.
For over 150 years, our creative community has played an important role in shaping cultural, political and social lives in many places. Past graduates have won animation Oscars, Academy Award nominations, Penguin book cover prizes, D&AD and Sky Arts awards. Past Fine Art graduates have been recipients of the Independent Vision Award for Curatorial Achievement, awarded by Independent Curators International in New York, nominated for the prestigious VG Foundation award at the Annely Juda Gallery, London and runner up in the national Gilchrist-Fisher Painting Award.
You will be taught by practising artists, art historians, and writers who have exhibited at the Prague Biennale, the Royal Academy of Arts, Kwangju Biennale in South Korea and the Conflux Festival in New York. Their work can be found in collections such as the Arts Council of Great Britain, Tate Britain, the Metropolitan Museum of Art in New York and the Museum Beelden aan Zee in the Netherlands. Please note, staff members may change.
Why Coventry University?
An award-winning university, we are committed to providing our students with the best possible experience. We continue to invest in both our facilities and our innovative approach to education. Our students benefit from industry-relevant teaching, and resources and support designed to help them succeed. These range from our modern library and computing facilities to dedicated careers advice and our impressive Students' Union activities.
COVID-19
The University may deliver certain contact hours and assessments via emerging online technologies and methods across all courses. In response to the Covid-19 pandemic, we are prepared for courses due to start in or after the 2020/2021 academic year to be delivered in a variety of forms. The form of delivery will be determined in accordance with Government and Public Health guidance. Whether on campus or online, our key priority is staff and student safety.
Due to the ongoing restrictions relating to Covid-19, some facilities (including some teaching and learning spaces) and some non-academic offerings (particularly in relation to international experiences), may vary from those advertised and may have reduced availability or restrictions on their use.
Global ready
An international outlook, with global opportunities
Employability
Career-ready graduates, with the skills to succeed
Teaching Excellence
Taught by lecturers who are experts in their field
Course essentials
A degree which offers you more, at no extra cost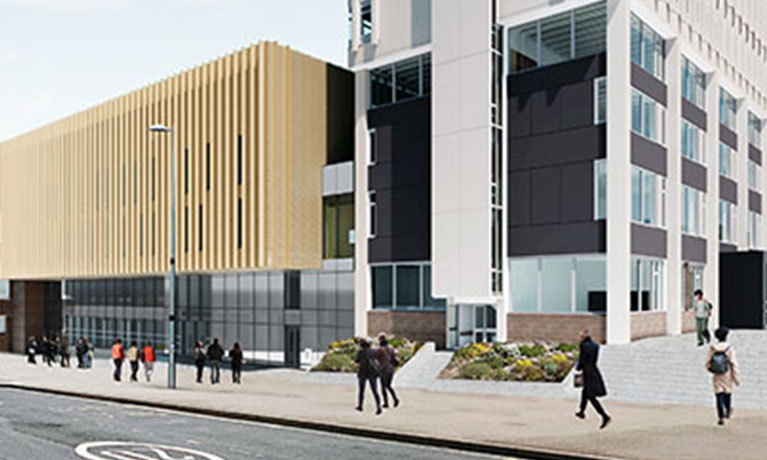 We are currently in the process of a major redevelopment of our Faculty of Arts and Humanities buildings. The building will be open to the public as well as students, and will feature an expansive gallery space.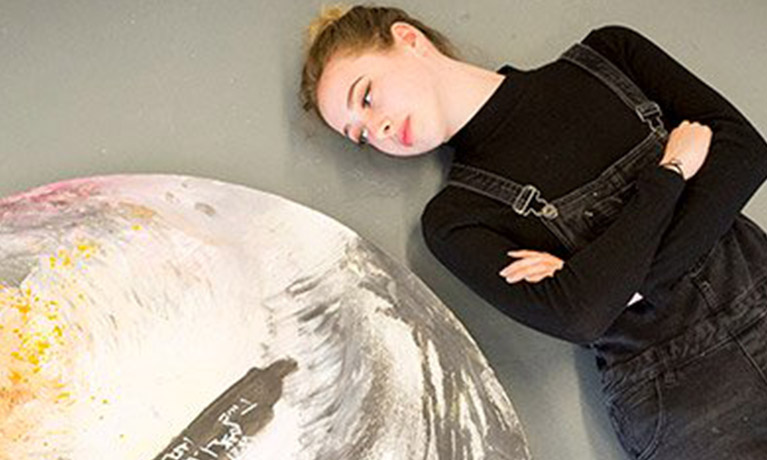 We hope that you are all staying safe in these uncertain times. Creative activities can really help fill the days, while we are spending more time at home and we have some ideas to keep you busy.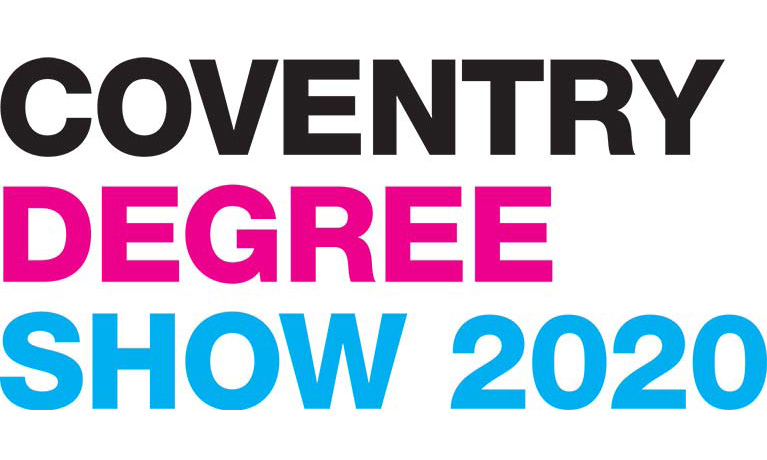 Visit our online degree show where we have brought together the work of over 500 students.




What our students say
The thing I enjoy most about my course is the freedom to develop your own areas of interest with the careful support and advice of tutors and peers
Contemporary fine art practice incorporates a range of approaches, modern and traditional, autobiographical and personal issues or is research-driven. You will consider these throughout your studies, as well as the wider social, political and cultural debates that inform and enrich art, your own and that of others.
We regularly review our course content, to make it relevant and current for the benefit of our students. For these reasons, course modules may be updated.
1st
We have been ranked joint first amongst Modern Universities in England for career prospects - Guardian University Guide 2021
Our degree mixes new and traditional technologies to reflect the evolving world of contemporary art.
With an emphasis on interdisciplinary and international practice, we will encourage you to become a highly skilled and self-sufficient practitioner with good working habits and a clear understanding of the placement of your work within historical and contemporary social, political and cultural contexts.
We offer a rich experience of guided assignment briefs, self-initiated projects, national or international competitions, 'live' projects, and both internal and external exhibition opportunities. Typical graduate portfolios include: painting, drawing, ceramics, sculpture, installation, photography, performance, digital media, moving image production and socially engaged practice. Socially engaged practice is work such as Ai Wei Wei's 'Sunflower Seeds' installation exhibited in the Tate Modern Turbine Hall or the activist, community work of the collaborative art group Assemble.
Helping to prepare you for graduation and the world of work, from the outset we aim to develop the professional skills associated with evaluating, exhibiting and distributing your work, which will become more visible to the outside world as the course progresses and your confidence grows.
We have strong links with many regional arts organisations, for example, the Mead Gallery at the Warwick Arts Centre, Coventry ArtSpace Projects, Coventry Collective//Pod, Herbert Art Gallery and Museum, Coventry Contemporary Art Biennale and New Art West Midlands. Our commercial partners currently include Warwickshire NHS Trust, the Coventry Building Society and Severn Trent Water, which runs an environmentally-themed tri-annual student art commission with the chance for six students to display their work in the company's state-of-the art Operations Centre in Coventry (subject to availability, competitive application and additional costs).
Our FACeTS (Fine Art at Coventry Talk Series) provides an opportunity to hear direct from some of the most innovative contemporary artists and creative practitioners from the UK and beyond – recent topics have explored current changes in cultural opportunities across Eastern and Western Europe, post-object art practices in the context of digital media and the impact that artists can have on their environments.
You may also be invited to take part in study trips to exhibitions and events. Past trips have included Britain, Tate Modern, White Cube, Saatchi Gallery, Victoria and Albert Museum, Birmingham Ikon Gallery, Digbeth First Friday, Liverpool Biennial and British Art Show and many others.
86% of our students are satisfied with the quality of the course - (NSS, 2016).
Workshop facilities for print, wood, metalwork, photo-studio, ceramic, laser cutting and computer labs.
95% of students felt staff were enthusiastic about what they teach in the National Student Survey (NSS) 2016.
Strong track record of graduate employability – 80% in work or continuing their studies six months after graduation (DLHE 2014/15).
Access to specialist photographic and media resources, including digital audio recorders and manual/digital still/video cameras via our dedicated Media Loan Shop.
A thriving studio culture with dedicated workspaces for all students in purpose-built studios with permanent exhibition displays, supported by wide-ranging technical facilities in both traditional and new technologies.
Research expertise in a broad range of areas pertinent to contemporary Fine Art including the changing relationship between art and society, hybrid practices, trans-local/transnational dialogues and the relevance of the image in painting.
Guest lecture programme, which in the past has featured talks from: Simon Pope, Jane and Louise Wilson, John Stezaker, Peta Murphy Burke, Terry Atkinson, Merlin James, Harry Pye, Zineb Sedira, Bob & Roberta Smith, Thompson & Craighead, and Graham Crowley.
Your main study themes are:
Exploring Art: We will grow your understanding of the principles of developing a fine art studio practice. You will explore a number of disciplines within 2D, 3D and 4D fine art studio practice, experimenting with drawing, painting, printmaking, sculpture, spatial approaches, fine art performance, video, photography and intermedia. You will learn to appreciate the importance of context and precedence in the evaluation of your own work, that of your peers and of nationally and internationally known practitioners. As the course progresses, you will focus in one or more areas of art practice, developing your ideas and approaches, with the aim of building up to a body of work and professional experience that reflects a resolved and focused application of ideas.


Art in context: We consider the theoretical, professional and historical frameworks that underpin the visual arts. You will begin by examining the history of art from the Renaissance to the early 20th century, including Romanticism, the Baroque, Impressionism, Surrealism and Constructivism. Lectures introduce you to the work of numerous historical artists from Valesquez to Vermeer and from Picasso to the Pop Artists, for example. You will analyse the relationship of art to audiences and critics, building your own confidence in critiquing visual arts and expressing your opinions. We will introduce you to professional contexts for showing work and the many roles that exist to support the making, critiquing, exhibiting and disseminating of work. You will test out and explore your conceptual understanding and practical skills relating to writing, curatorial and educational roles, putting theory into practice through a variety of opportunities. From the second year of the course, we switch to a more in-depth study of contemporary fine art, examining a broad range of work by contemporary practitioners, such as Marcus Coates, Rirkrit Tiravanija, Jane and Louise Wilson, Ian Kaier, Jessica Stockholder, Kerry James Marshall; key movements and ideas such as Postmodernism, Feminism, Globalisation, Queer Theory and the Anthropocene; and key writers/critics and theorists including Nicolas Bourriaud and Slavoj Zizek. You will be expected to develop your research ability and engage with relevant debates.


Art consolidations: During the final year of your degree, having already outlined your creative intentions, you should be strongly engaged in studio practice, honing your creative identity, revising and developing your ideas in preparation for the final degree show. We generate an energetic approach to studio practice and provide you with the experience of how to maximise your productivity in the studio. For example, using many techniques, media or combination of media of your choice, you will be tasked with undertaking a series of swiftly generated, highly experimental and thematically-related works within the first 6 weeks of your final year. This is followed by a period of critique, reflection and then an extensive period of further research, development and production.
The course can be studied full-time over three years. You have the option of extending your studies by a year by undertaking a Professional Placement or Study Abroad Year.
This course is essentially studio-based, although in trying to strike a productive balance between traditional and emerging modes, you will be encouraged to use some of our specialist digital and media resources, or engage in offsite projects.
During tutorials and studio critiques, you will be asked to discuss ideas, strategies and methodologies with staff and fellow students adapting and developing your approaches in the light of this dialogue, at the same time developing and enhancing your interpersonal skills, work ethic and methods of self-evaluation and critical reflection. Through a menu of technical workshops, you will acquire introductory skills in printmaking, sculptural processes and digital imaging, as well as being inducted into safe working practices within the studio and various workstations.
Throughout this course, you will produce a number of material, digital and performative artefacts and installations, resulting in a body of realised creative outcomes that make reference to contemporary fine art practice, whilst embodying a personal and authored vision. Within supporting log books, sketchbooks and through discussion, you will be expected to evaluate, analyse and contextualise your work. In the past, project themes have ranged from The Body, to Home, Time, Environment and the Hybrid.
We will also give you opportunities to gain hands-on experience of exhibiting your work. For example, at the end of your first year, you will be responsible, with staff support, for planning and putting on an exhibition of work by the whole year group, including all aspects of exhibition making and publicising an exhibition. In the past, students have turned the level 1 studios into gallery spaces in which to exhibit their work and have devised an overarching curatorial theme and designed an accompanying booklet with supporting narrative text.
You will have opportunities to visit art events, museums and galleries across the UK. In the past, we have made visits to see the Frieze Art Fair and Sculpture Park, The infinite Mix- a Haywood Gallery off site exhibition, Phillipe Parreno at the Tate Modern, Anselm Kiefer at White Cube, Champagne Life at the Saatchi Gallery, Subodh Gupta -Chanda Mama door ke (From Far Away Uncle Moon Calls) at the Mead Gallery. As well as a series of professional artist presentations though FACeTS (the Fine Art at Coventry Talk Series).
This course will be assessed using a variety of methods which may vary depending upon the module concerned. Assessment methods include exams, practical coursework, essays/reports, presentations, individual assignments and/or group work elements.
This course is predominantly assessed by coursework.
The Coventry University Group assessment strategy ensures that our courses are fairly assessed and allows us to monitor student progression towards the achieving the intended learning outcomes.
In a typical teaching week, you will have approximately 16 'contact' hours of teaching. This generally breaks down as:
Personal tutorial/small group teaching: 1 hour of small group or individually guided work and 12 allocated hours of studio time.
Medium group teaching: 2 hours of seminars each week.
Large group teaching: 1 hour of lectures each week.
The contact hours may be made up of a combination of face-to-face teaching, individual and group tutorials, and online classes and tutorials.
In addition, you will be expected to undertake a further 20 hours of self-directed studying, including your coursework assignments in your own time.
Our teaching is underpinned by a contemporary view of art practice; this is reflected strongly in the course curriculum which includes taught sessions on Globalism, Travel and Migration and provides opportunities to engage with students, staff and artists from a culturally and geographically diverse range of backgrounds.
Each year we also offer study trips abroad. Previous trips have been taken to Berlin to visit galleries such as Hamburger Bahnhof and the KW Institute for Contemporary Art, Amsterdam to visit the Rijksmuseum, Stedelijk Museum and Foam Gallery and Venice to view artworks and attend events at the Venice Biennale which currently represents artwork from 86 different countries in national pavilions, and also includes a Diaspora Pavilion.
Our connections with the Canal Basin Trust mean that students have the opportunity to undertake studio visits and meet the artists working there to hear directly from them about their developing artworks.
Some of our students run the Student Union Art Society which provides a thriving programme of art related social events for students across the campus, such as visits to exhibitions and Drink and Draw evenings (subject to availability and additional costs). This is a great way for students to connect with other students outside of their own course around a shared interest in art appreciation while also expanding their knowledge.
Global ready
Did you know we help more students travel internationally than any other UK university according to data from the experts in higher education data and analysis, HESA?
In 2018/19, we provided a total of 5,469 experiences abroad that lasted at least five days.
Much of this travel is made possible through our Global Leaders Programme, which enables students to prepare for the challenges of the global employment market, as well as strengthening and developing their broader personal and professional skills.
Explore our international experiences
1st for
international experiences
Sending more students overseas than any other UK uni 2016/17
5,469
Student experiences
The number of student trips abroad for at least 5 days in 2018/19
12,000
and counting
The number of students we've helped travel internationally since 2016
12
global programmes
As well as trips, we offer other opportunities like language courses
What our students say
While on my course, I feel that I have developed my skills in presenting my ideas to other people and have gained the confidence to speak to a wide range of people about my ideas, goals and my artistic practice in general.
Tuition Fees
We pride ourselves on offering competitive tuition fees which we review on an annual basis and offer a wide range of scholarships to support students with their studies. Course fees are calculated on the basis of what it costs to teach each course and we aim for total financial transparency.

For more information, please visit our Finance pages.
Scholarships and bursaries
We offer a variety of scholarships and bursaries to students at Coventry University to help fund the cost of your study. Eligibility may depend on your circumstances and academic achievement.


Scholarships and bursaries
There are a number of scholarships available to international students at Coventry University. EU students may be eligible for a transition bursary.
Course essentials at no extra cost
We're committed to communicating study costs clearly to make sure you're not faced with having to make any unexpected payments.
This is why our 'Flying Start' package provides you with a few course essentials. Your full-time fee for an undergraduate degree will cover the following:
UK field trips
Any mandatory site visits and trips within the United Kingdom.
Key material
This can include core textbooks, software and equipment.
Laser prints
1,000 A4 sides of black and white laser printing credits per year.
Optional year
Pay no tuition fees for optional work placements or study abroad trips.
Please note that we are unable to guarantee external projects, competitions, exhibition opportunities, trips, art events, work experience, placement or study abroad opportunities and that all such opportunities may be subject to all/a combination of the following - additional costs (e.g. travel, visas and accommodation etc.), competitive application, availability and/or meeting any applicable visa requirements. To ensure that you fully understand the requirements in this regard, please contact the International Office for further details if you are an EU or International student.additional costs (e.g. travel, visas and accommodation etc.), competitive application, availability and/or meeting any applicable visa requirements. To ensure that you fully understand the requirements in this regard, please contact the International Office for further details if you are an EU or International student.
In addition, this course may incur additional costs which could include (but is not limited to), equipment, additional art or other materials, bench fees, studio or facilities hire.
EU student fees
EU nationals starting in the 2020/21 academic year remain eligible for the same fees as home students and the same financial support. Financial support comes from Student Finance England, and covers undergraduate and postgraduate study for the duration of their course, providing they meet the residency requirement.
For tuition fee loans
EU nationals starting in the 2020/21 academic year must have resided in the European Economic Area (EEA) or Switzerland for the three years prior to the start of their course. The purpose of that three year residency should not have been mainly for the purpose of receiving full time education.
For maintenance loans
EU nationals starting in the 2020/21 academic year must have resided in the UK and Islands for the five years prior to the start of their course. The purpose of that five year residency should not have been mainly for the purpose of receiving full time education.
Reduced course fees for EU students
The UK Government has confirmed that EU students who are starting their course in September 2021 and onwards will be classified as an international student. To support our EU community who are affected by this change, Coventry University are providing an EU Member State Transition Bursary.
Students ordinarily domiciled in an EU Member State who prior to the 2021/22 academic intake qualified for UK fees (home fee status), are eligible for the EU Member State Transition Bursary. This will bring fee levels for those students across the Group into line with those of UK students for courses starting in the 2021/22 academic year.
Review more details on our EU Member State Transition Award/Bursary page.
What our students say
The course gave me lots of experience exploring professional practice. I was awarded a residency at Rugby School through the Coventry Drawing Prize and I could not be more pleased.
Career prospects
Graduate Immigration Route visa
Based on current information from the UK Government, international students whose study extends beyond summer 2021 may be eligible for a visa under the UK Government's Graduate Immigration Route, which will enable students to stay and work, or look for work, in the UK at any skill level for up to two (2) years. Check the most up to date guidance available to check your eligibility and any updates from the UK Government before making an application or enrolment decision.
Professional experience is embedded into our course, which is why we have such high levels of graduate employability.
Throughout you will produce professional outputs which can be exhibited in public and used to target curators, arts and cultural administrators, publishers, agents, media organisations, competitions, residency and exhibition opportunities and potential employers
Where our graduates work
Many of our past students pursue careers as exhibiting artists or utilise transferrable skills towards creative futures in arts administration, museum and gallery curating, careers within the media, photography, art therapy, design and teaching.
Some of our past graduates have progressed to postgraduate study here on our suite of MA courses, while many others have attended a range of institutions including the Royal College of Art, Chelsea College of Arts, Central Saint Martins, Warwick University and the Slade School of Fine Art to name just a few.
£18k
Our graduates earn an average salary of £18,000 six months after the course (DLHE 2015/16)
What our students say
I volunteered at Coventry biennale in my second year, then completed a placement year, where I worked at Centrala galley in Birmingham for a few months. I later joined Positive Youth Foundation team in Coventry and I still work with them now.
Disclaimer
By accepting your offer of a place and enrolling with us, a Student Contract will be formed between you and the university. A copy of the 2021/22 Contract can be found here. The Contract details your rights and the obligations you will be bound by during your time as a student and contains the obligations that the university will owe to you. You should read the Contract before you accept an offer of a place and before you enrol at the university.
The tuition fee for the course that is stated on the course webpage and in the prospectus for the first year of study will apply. We will review our tuition fees each year. For UK and EU students, if Parliament permit an increase in tuition fees, we may increase fees for each subsequent year of study in line with any such changes. Note that any increase is expected to be in line with inflation. Following the UK's exit from the European Union, EU students should be aware that there may be a change to UK laws following the UK's exit, this may change their student status, their eligibility to study part time, and/or their eligibility for student finance. We will act in accordance with the UK's laws in force in relation to student tuition fees and finance from time to time.
For International students the tuition fee that is stated on the course webpage and in the prospectus for the first year of study will apply. We will review our tuition fees each year. For international students, we may increase fees for each subsequent year of study but such increases will be no more than 5% above inflation.