---
Get in touch
For questions regarding study and admissions please contact us:
---
Get in touch
For questions regarding study and admissions please contact us:
The BA (Hons) English Literature course offers you the opportunity to study English Literature of all periods from the Medieval to the present day, with particular specialisms in regional studies and spatiality (including the literature of the Midlands), fantasy and speculative fictions, African-American literature, Anglophone world literatures and literatures of the American West.
Why Coventry University?
An award-winning university, we are committed to providing our students with the best possible experience. We continue to invest in both our facilities and our innovative approach to education. Our students benefit from industry-relevant teaching, and resources and support designed to help them succeed. These range from our modern library and computing facilities to dedicated careers advice and our impressive Students' Union activities.
COVID-19
The University may deliver certain contact hours and assessments via emerging online technologies and methods across all courses. In response to the Covid-19 pandemic, we are prepared for courses due to start in or after the 2020/2021 academic year to be delivered in a variety of forms. The form of delivery will be determined in accordance with Government and Public Health guidance. Whether on campus or online, our key priority is staff and student safety.
Due to the ongoing restrictions relating to Covid-19, some facilities (including some teaching and learning spaces) and some non-academic offerings (particularly in relation to international experiences), may vary from those advertised and may have reduced availability or restrictions on their use.
Global ready
An international outlook, with global opportunities
Employability
Career-ready graduates, with the skills to succeed
Teaching Excellence
Taught by lecturers who are experts in their field
Course essentials
A degree which offers you more, at no extra cost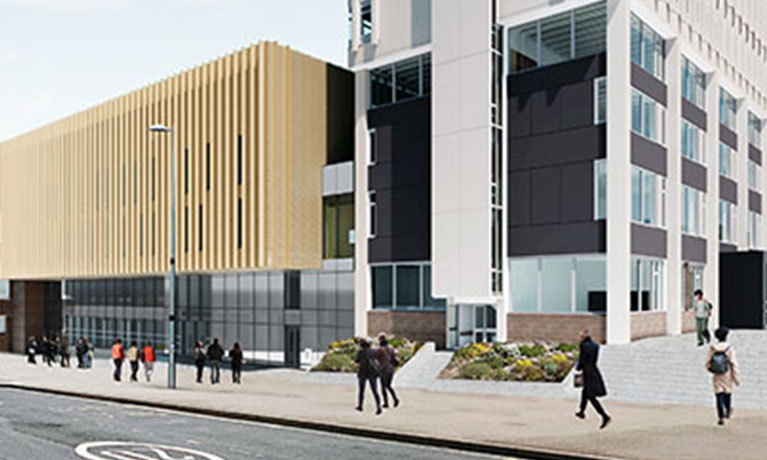 We are currently in the process of a major redevelopment of our Faculty of Arts and Humanities buildings. The building will be open to the public as well as students, and will feature an expansive gallery space.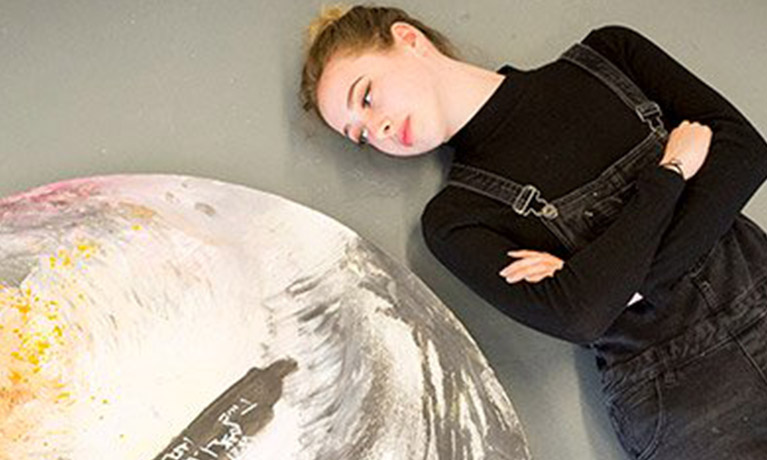 We hope that you are all staying safe in these uncertain times. Creative activities can really help fill the days, while we are spending more time at home and we have some ideas to keep you busy.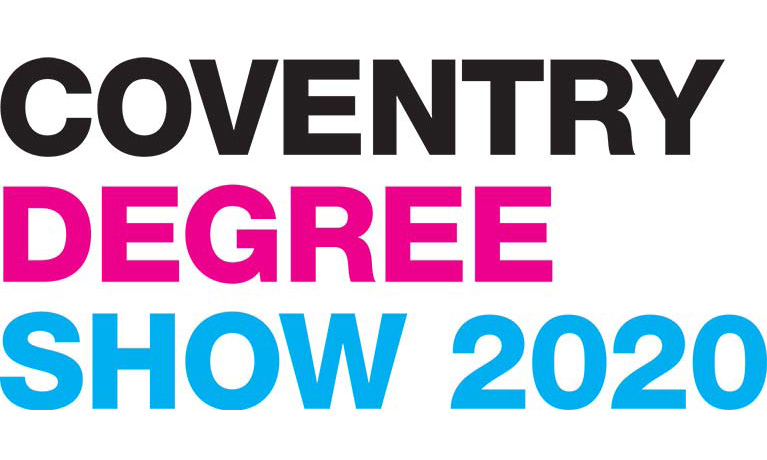 Visit our online degree show where we have brought together the work of over 500 students.




What our students say...
Studying at Coventry University has been an incredible experience. I have acquired many useful skills and expertise, made remarkable connections and enjoyed myself immensely. In the wake of the pandemic, the transition to online learning was carried out very smoothly and many innovative initiatives have been taken to ensure the quality of education. The Professors have been very forthcoming in providing help and counsel in these testing times.
This course provides an opportunity to explore a variety of different literary genres and approaches to literary analysis within historical and modern day national and international contexts. We look at a wide range of novels, plays and poetry from various historical periods and a variety of places, from the local (the Midlands) to the global.
Most people choose to take an English Literature degree because they have a passion for reading or liked studying English Literature at school; it offers the chance to spend three years being taught about -- and taking pleasure in -- analysing texts and exploring great writing. The benefits of English Literature as a degree, however, extend much, much further.
We regularly review our course content, to make it relevant and current for the benefit of our students. For these reasons, course modules may be updated.
The BA (Hons) English Literature at Coventry University is a course for students who not only want to further explore the major literary periods that you will have studied in your pre-degree-level studies, but who also want to be introduced to new and diverse areas of the subject.
These typically include such areas as, regional studies and spatiality (including the literature of the English Midlands), fantasy and speculative fictions, African-American literature, Anglophone world literatures and literatures of the American West.
There is a focus on your application of new and cutting-edge theories / approaches to text - including, though not limited to, posthumanism, ecocriticism and critical race theory - in order to generate new insights of your own rather than just learning about literary history and the interpretations of others.
A chance to develop a dynamic online presence through creating an individual A Domain of One's Own (DoOO) website, which allows graduates to present prospective employers with an online portfolio of your degree-level work.
A chance to enhance critical thinking and judgment, developing the communication skills employers are looking for.
The opportunity to join a range of societies such as the Literature Society or Book Club Society which aim to develop your interest in literature, film, and theatre, as well as promoting social events.
The opportunity to apply for a work placement, which has led previous students to experiences as an English subject mentor at Cardinal Newman School, a marketing and events social media and newsletter editor at the Coventry Irish Society, an editorial intern at Grazia Magazine, a freelance journalist at Coventry News and Sport or a human resources intern at First Utility.
The distinctive features of the BA (Hons) English Literature course at Coventry University are as follows:
A focus on allowing you to continue exploring the major periods of English Literature with which you are familiar, at the same time as expanding your studies into genuinely new and different areas of the subject
A particular focus throughout the degree on place, space and regionalism, a concentration on the relationship between the local and the global in literature, and a unique focus on the writers and literature of the English Midlands and their influence(s) and reception throughout the world
Following on from the above, an optional international field-trip module is offered during second year*, which is dedicated to broadcasting your understanding of the international influences upon English Literature, and of its own international reception and influence
A focus on doing original digital research so that you can become a researcher in your own right, as well as the chance to learn through digital pedagogies such as A Domain of One's Own.
*Subject to availability, application, meeting visa requirements and additional costs
The course is taught using a mixture of traditional, digital and innovative teaching methods and platforms.
Teaching and learning methods include lectures, seminars, workshops and tutorials devoted to regular formative assessments, study trips devoted to experiential learning and taught sessions in a range of locations outside of the classroom, online working and research, self-directed study and group / collaborative work.
This course will be assessed using a variety of methods which will could vary depending upon the module.
Assessment methods include essays, reports and critical commentaries, oral/poster presentations, blog/vlog/online forum posts, and digital tests and portfolios of exercises. Assessments may include individual assignments or group work elements.
The Coventry University Group assessment strategy ensures that our courses are fairly assessed and allows us to monitor student progression towards the achieving the intended learning outcomes.
On successful completion of the course you should be a globally and interculturally-aware graduate ready to make a dynamic difference in the world. English Literature graduates go on to a wide range of postgraduate and employment destinations including journalism, publishing, public relations, marketing, public administration and teaching.
In a typical teaching week, you will have up to 12 'contact' hours of teaching.
This generally breaks down as:
Personal tutorial/small group teaching: 1-hour session up to 3 times each semester (as individuals or in small groups), as well as individual project supervision in your final year.
Medium group teaching: 7 hours of practical classes, workshops or seminars each week.
Large group teaching: 4 hours of lectures each week.
You have the opportunity to undertake a Study Abroad Year or International Placement Year after successful completion of two years of study*. As stated above, you will be able to obtain advice but may be responsible for finding your own placements (with guidance). Similarly, study-abroad years with your first choice of international institution cannot be guaranteed. You pay no fees to Coventry University for your placement or study abroad year, though you are responsible for covering your own costs. You will also have the opportunity to take the optional 20-credit International Study Trip module in semester two of your second year.
*Subject to availability, competitive application, meeting visa requirements and additional costs
Global ready
Did you know we help more students travel internationally than any other UK university according to data from the experts in higher education data and analysis, HESA?
In 2018/19, we provided a total of 5,469 experiences abroad that lasted at least five days.
Much of this travel is made possible through our Global Leaders Programme, which enables students to prepare for the challenges of the global employment market, as well as strengthening and developing their broader personal and professional skills.
Explore our international experiences
1st for
international experiences
Sending more students overseas than any other UK uni 2016/17
5,469
Student experiences
The number of student trips abroad for at least 5 days in 2018/19
12,000
and counting
The number of students we've helped travel internationally since 2016
12
global programmes
As well as trips, we offer other opportunities like language courses
If you haven't met the entry requirements, you may still be able to progress onto a degree by studying a foundation course.
Tuition Fees
We pride ourselves on offering competitive tuition fees which we review on an annual basis and offer a wide range of scholarships to support students with their studies. Course fees are calculated on the basis of what it costs to teach each course and we aim for total financial transparency.

For more information, please visit our Finance pages.
Scholarships and bursaries
We offer a variety of scholarships and bursaries to students at Coventry University to help fund the cost of your study. Eligibility may depend on your circumstances and academic achievement.


Scholarships and bursaries
There are a number of scholarships available to international students at Coventry University. EU students may be eligible for a transition bursary.
Course essentials at no extra cost
We're committed to communicating study costs clearly to make sure you're not faced with having to make any unexpected payments.
This is why our 'Flying Start' package provides you with a few course essentials. Your full-time fee for an undergraduate degree will cover the following:
UK field trips
Any mandatory site visits and trips within the United Kingdom.
Key material
This can include core textbooks, software and equipment.
Laser prints
1,000 A4 sides of black and white laser printing credits per year.
Optional year
Pay no tuition fees for optional work placements or study abroad trips.
EU student fees
EU nationals starting in the 2020/21 academic year remain eligible for the same fees as home students and the same financial support. Financial support comes from Student Finance England, and covers undergraduate and postgraduate study for the duration of their course, providing they meet the residency requirement.
For tuition fee loans
EU nationals starting in the 2020/21 academic year must have resided in the European Economic Area (EEA) or Switzerland for the three years prior to the start of their course. The purpose of that three year residency should not have been mainly for the purpose of receiving full time education.
For maintenance loans
EU nationals starting in the 2020/21 academic year must have resided in the UK and Islands for the five years prior to the start of their course. The purpose of that five year residency should not have been mainly for the purpose of receiving full time education.
Reduced course fees for EU students
The UK Government has confirmed that EU students who are starting their course in September 2021 and onwards will be classified as an international student. To support our EU community who are affected by this change, Coventry University are providing an EU Member State Transition Bursary.
Students ordinarily domiciled in an EU Member State who prior to the 2021/22 academic intake qualified for UK fees (home fee status), are eligible for the EU Member State Transition Bursary. This will bring fee levels for those students across the Group into line with those of UK students for courses starting in the 2021/22 academic year.
Review more details on our EU Member State Transition Award/Bursary page.
Career prospects
Graduate Immigration Route visa
Based on current information from the UK Government, international students whose study extends beyond summer 2021 may be eligible for a visa under the UK Government's Graduate Immigration Route, which will enable students to stay and work, or look for work, in the UK at any skill level for up to two (2) years. Check the most up to date guidance available to check your eligibility and any updates from the UK Government before making an application or enrolment decision.
Graduates in English Literature go on to a very wide range of employment destinations and are typically well suited to any career in which communication and intercultural skills are paramount.
Since our degree aims to develop your ability to use language effectively and appropriately in a range of circumstances, it may open up a wide range of career options over and above the professions associated with English, such as journalism, publishing, marketing, public relations, advertising, teaching, the civil service or the media.
Our Talent team is on hand to offer tailored career and enterprise support if you wish to gain employment or take advantage of professional practice opportunities within course specific industries. Our dedicated enterprise officers also offer valuable assistance on how to begin as a freelancer/entrepreneur.
We are committed to preparing you for your future career, to give you a competitive edge in the graduate job market. The Talent team provide a wide range of support services to help you plan and prepare for your career.
Disclaimer
By accepting your offer of a place and enrolling with us, a Student Contract will be formed between you and the university. A copy of the 2021/22 Contract can be found here. The Contract details your rights and the obligations you will be bound by during your time as a student and contains the obligations that the university will owe to you. You should read the Contract before you accept an offer of a place and before you enrol at the university.
The tuition fee for the course that is stated on the course webpage and in the prospectus for the first year of study will apply. We will review our tuition fees each year. For UK and EU students, if Parliament permit an increase in tuition fees, we may increase fees for each subsequent year of study in line with any such changes. Note that any increase is expected to be in line with inflation. Following the UK's exit from the European Union, EU students should be aware that there may be a change to UK laws following the UK's exit, this may change their student status, their eligibility to study part time, and/or their eligibility for student finance. We will act in accordance with the UK's laws in force in relation to student tuition fees and finance from time to time.
For International students the tuition fee that is stated on the course webpage and in the prospectus for the first year of study will apply. We will review our tuition fees each year. For international students, we may increase fees for each subsequent year of study but such increases will be no more than 5% above inflation.