Course code:
Study options:
3 years full-time
4 years sandwich
Location:
---
Get in touch
For questions regarding study and admissions please contact us:
This degree allows you to practice techniques to build forensic evidence records and oversee investigations from 'crime scene to courtroom'.
Analytical chemistry techniques are used in a diverse range of industries – from medical, pharmaceutical and environmental analysis to cosmetics and food manufacture. Alongside molecular sciences, they are also used extensively during the investigation of criminal offences, in areas such as toxicology, fibre analysis fingerprints, questioned documents, the analysis of blood, DNA and fire/explosives residue.
Responding to the growing demand for analytical scientists both nationally and internationally, this exciting course recognises the multidisciplinary requirements of the modern analytical chemist and aims to produce graduates with the skills and knowledge needed by such employers. Our multimillion pound, state-of-the-art Alison Gingell Building features a suite of analytical and biological laboratories and a video linked 'crime-scene' house where you can gain hands-on experience in cutting-edge industry techniques.
Our experienced staff adopt a 'Crime Scene to Court' approach to their teaching, which really helps you to understand forensics, in particular the need to methodically collect samples, analyse them and present the results to the standard required by the courts. However, the multidisciplinary nature of this predominantly analytical chemistry course means that graduates are well placed to seek work in multiple fields of employment, evidenced by our excellent 100% graduate employability record. (DLHE, 2014/15)
93% of students agreed that their course has given them opportunities to explore ideas or concepts in depth - National Student Survey 2018.
Why Coventry University?
An award-winning university, we are committed to providing our students with the best possible experience. We continue to invest in both our facilities and our innovative approach to education. Our students benefit from industry-relevant teaching, and resources and support designed to help them succeed. These range from our modern library and computing facilities to dedicated careers advice and our impressive Students' Union activities.
Global ready
An international outlook, with global opportunities
Employability
Career-ready graduates, with the skills to succeed
Teaching Excellence
Taught by lecturers who are experts in their field
Course essentials
A degree which offers you more, at no extra cost
Accreditation and Professional Recognition
This course is accredited and recognised by the following bodies:
Chartered Society of Forensic Sciences (CSFS)
We are in the process of seeking professional accreditation from the Chartered Society of Forensic Sciences (CSFS). This is expected in 2018.

Royal Society of Biology
Many of our staff are Chartered Biologists by the Royal Society of Biology (RSB)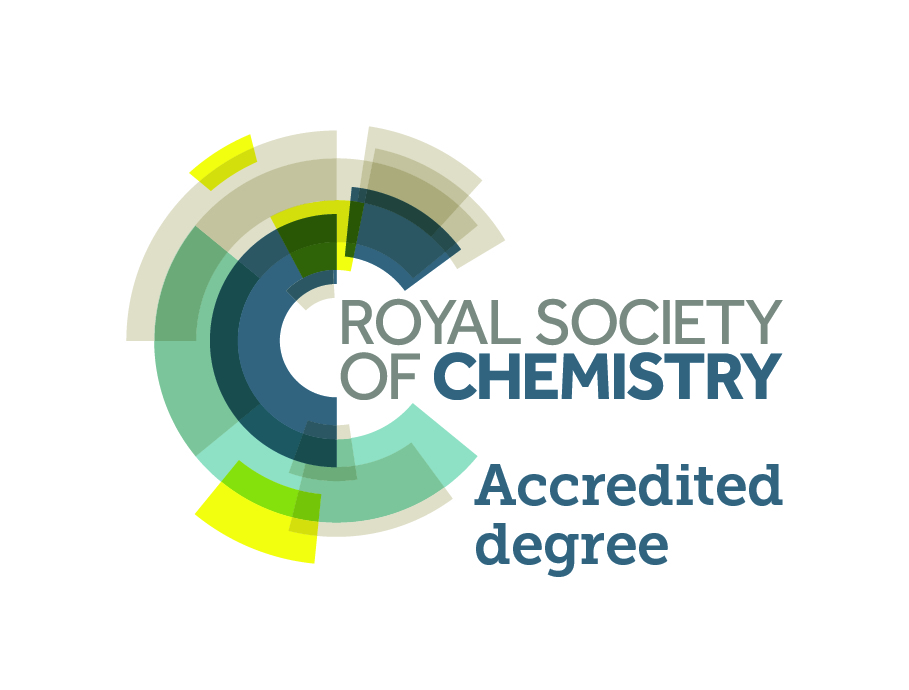 Royal Society of Chemistry
Many of our staff are Chartered Chemists by the Royal Society of Chemistry (RSC).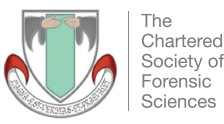 Chartered Society of Forensic Sciences
Many of our staff are professional members of the Chartered Society of Forensic Sciences (CSFS)
This is a varied, applied course, which focuses on the application of the basic science to real-life situations, such as the procedures of a forensic investigation from the collection of evidence right through to the trial.
Analytical measurements are now an essential component of 21st century life, required to identify and control the quality of a vast array of products and samples – from medicines, textiles, agricultural products and forensic samples, such as illicit drugs, right through to the air that we breathe and food that we eat.
Designed to provide students with a thorough understanding of modern analytical chemistry, our course helps prepare you for a career in contemporary science. Introducing some fundamental chemistry theory throughout the course, we start with simple concepts, such as the principles of bonding, reaction rates and preparation techniques, but rapidly advance to complex spectroscopy and separation theory. To help ensure you are 'industry ready' on graduation, we also cover important aspects like quality control, statistics and equipment/experimental validation techniques.
93%
of students agreed staff are good at explaining things
NSS, 2018
Modules
Overview
In your first year, you will learn about fundamental principles, theory and practice within chemistry and forensic science. We teach modules that cover a thorough grounding in law and statistics, which are considered vital elements to the modern forensic scientist, demonstrating a capability to maintain auditable records of your investigations.
Subjects include principles of molecular science, principles of analysis, chromatography, atomic spectrometry, molecular spectrometry, sample collection and preparation, forensic science, biochemistry and genetics.
Modules
Biology for Chemists

Chemical Sciences

Introduction to Analysis

Essential Forensic Science

Skills for Forensic Sciences 1

Skills for Forensic Sciences 2
Add+vantage
The focus on preparing students for successful futures sets Coventry apart as a university.
The Add+vantage modules teach a range of work experience and extra-curricular activities that are taken each year, and broaden students knowledge and skills within a work focused environment. There is a very wide range of Add+vantage free-choice subject areas, and they are arranged in themes.
Overview
The second year includes the mandatory analytical chemistry, biomolecular analysis and forensic science topics. Analytical chemistry topics covered concentrate on instrumental analysis and separation and its application in industry.
We offer an extensive laboratory programme where you will gain hands-on experience in the use of key industrially recognised techniques in the areas of separation and modern spectroscopy, including GCMS, HPLC, FT-IR, AAS and ICP-AES. This will provide you with key laboratory skills that analytical chemistry and forensic employers require for graduate jobs.
Modules
Biomolecular Analysis

Analytical Science in Industry

Principles of Analytical Techniques

Principles of Forensic Science

Contemporary skills for Forensic Sciences

Research skills for Forensic Sciences
Add+vantage
The focus on preparing students for successful futures sets Coventry apart as a university.
The Add+vantage modules teach a range of work experience and extra-curricular activities that are taken each year, and broaden students knowledge and skills within a work focused environment. There is a very wide range of Add+vantage free-choice subject areas, and they are arranged in themes.
Overview
After your second year, you can choose to apply for an optional sandwich year, studying abroad or on professional placement.
Past students have worked on project teams within Covance where they helped manage projects with teams on different continents, or worked at Nicholls Colton analysing environmental samples for the construction industry. We also have success in the forensic arena, with students working placements at the Maryland State forensic labs in America, and closer to home with LGC Forensics.
Modules
Post Placement Perspectives
Study Abroad
Professional Training (placement)
Overview
The final year continues with mandatory subject areas of advanced analytical chemistry covering topics suitable for future research or industrial work. For the forensic science element, you will apply your knowledge by tackling a simulated investigation to solve a 'real-world' problem, which involves the production of an expert witness statement. This exercise culminates in the presentation of evidence in a mock courtroom scenario where you will justify your conclusion.
The key point of this aspect is to include the many different types of evidence, including DNA, fingerprint or fibres, to review them within the context of different crime types such as murder, sex offences or volume crime. You could find yourself being called upon to establish whether the glass found on a suspect's jumper indicates that he was implicated in smashing a window at an alleged burglary scene or whether blood found on the broken window matches the DNA profile of the suspect's blood. Other scenarios include an assessment of whether the paint found on a suspect's keys matches the paint from a damaged vehicle and an assessment of the significance of this match.
You will be required to undertake a project or research-based problem, which has led to past students winning prizes at the Forensic Institute Research Network (FIRN) Midlands regional conference and attended the international Forensic Research and Teaching (FORREST) conference.
Modules
Independent Project in Analytical Chem and Forensic Science

Research Design for Analytical Chem and Forensic Science

Forensic Identification

Instrumentation and Advanced Techniques

Case Studies in Analysis

Advanced Forensic Science
Add+vantage
The focus on preparing students for successful futures sets Coventry apart as a university.
The Add+vantage modules teach a range of work experience and extra-curricular activities that are taken each year, and broaden students knowledge and skills within a work focused environment. There is a very wide range of Add+vantage free-choice subject areas, and they are arranged in themes.
We regularly review our course content, to make it relevant and current for the benefit of our students. For these reasons, course modules may be updated.
15th
We are ranked as the 15th best University in the United Kingdom - Guardian University Guide 2020
In laboratory sessions, we cover key experimental techniques and develop essential lab, data handling, reporting and broader scientific skills, such as literature researching, information technology, bioinformatics, data processing and the use of statistics. The course is underpinned with practical experience, enabling students to participate in 'real-life' simulated situations within our dedicated video-linked crime scene house or mock court room, for example. There is also the opportunity to become familiar with a wide range of other academic disciplines, including cell structures and function, biochemistry and genetics, which play a key role in the forensic arena.
You'll be taught by our experienced staff, many of whom bring professional or research expertise to their teaching in the areas of toxicology, environmental analysis, pharmacology, biochemistry, genomic and molecular biology, as well as highly specialist areas such as footwear analysis and sensor design. They have held roles as quality assurance managers in major pharmaceuticals companies, such as GSK and British Biotech, as forensic scientists in the Forensic Science Service or as analytical scientists in government laboratories.
You will have the chance to conduct research alongside members of staff or the many professional organisations we have links with – such as Leicester Royal Infirmary, Key Forensic Services Ltd, Nemaura Pharmaceuticals Ltd, Nicholls Colton, West Midlands Police and Excilica, a chemistry company that was set up by Coventry University.
Support applying for short and long-term placements in laboratory and industrial settings.
Scene of crime outfit, basic fingerprint kit, laboratory coat and safety spectacles provided for use.
High levels of student satisfaction – 95% for the quality of teaching in the National Student Survey (NSS) 2016.
Outstanding graduate employability – 100% of students in work or study six months after leaving (DLHE 2014/15).
Regular guest speakers have previously included: Derek Forrest OBE, Interpol's lead on Disaster Victim Identification; a former student now working as a DNA analyst and a forensic scientist with many years' experience of presenting evidence in court.
Many of our staff are professionally recognised as accredited as Chartered Chemists by the Royal Society of Chemistry (RSC), Chartered Biologists by the Royal Society of Biology (RSB) and are professional members of the Chartered Society of Forensic Sciences (CSFS).
Hands-on experience of a wide range of laboratory technique techniques including High Performance Liquid Chromatography, Gas chromatography-Mass Spectrometry, UV and IR Spectrometry, Atomic Emission Spectroscopy, Capillary Electrophoresis, gene amplification using PCR and Gene Sequencing (DNA17).
Strong network of professional agencies and potential employers and excellent research links with Key Forensic Services Ltd and LGC Forensics Ltd, whose practising forensic scientists have previously provided guest lectures and workshops to help students prepare themselves for the real-world experience of forensic science, as well as specific topics for final year research projects.
Based in the multimillion pound Alison Gingell Building featuring a purpose built analytical suite, the largest Class II containment teaching lab in Europe.
Our main study themes are:
Chemical analysis: We deal with the important areas of sampling, sample preparation, extraction techniques and analysis in the analytical sciences. The quantitative aspects of spectrometry, chromatography and electrophoresis will be emphasised. We will examine the various processes and techniques involved and their possible uses in analysis of a wide variety of chemical and biological materials including foods, environmental and pharmaceutical samples within industrial and manufacturing environments.
Forensic science: Covers crime scene protocols for recovery, physical, biological and chemical techniques for analysis, statistical interpretation and legal aspects governing presentation of evidence for the criminal justice system. Techniques covered range from 'spot tests' for blood, drugs and firearm residues to the development of latent fingerprints, the identification of glass and paint fragments and the microscopic examination of hairs and fibres.
Biology for chemists: Covers key biological principles including the structure and activities of both prokaryotic (bacterial) and eukaryotic cells, the structure and function of biological macromolecules, enzymes and metabolic pathways, and genetic inheritance. These concepts are vital for understanding of key techniques employed in forensic science such as DNA analysis.
Laboratory competence: Generic and specialised skills in experimental biology, including experimentation and measurements on humans, anti-contamination and audit trail procedures, safety (eg. key laboratory skills and competencies, good laboratory practice) and ethical considerations.
Research methods: Critical analysis, reflection, information searching and experimental design in the Analytical Chemistry and Forensic Sciences. Data collection, analysis and presentation.
This course is available as a full-time three-year or optional four-year sandwich course, the latter incorporating a work placement or study year in a related field with previous students working as Forensic Intelligence Operators for Maryland Police in the USA or analysts at Veolia Environmental Services, for example. For the previous two years, this course has achieved a positive destination score of 100% in the Destinations of Leavers from HE (DLHE) survey. This survey collects information on what all leavers from higher education (HE) programmes are doing six months after qualifying, with those undertaking graduate jobs or further study deemed to have a positive destination.
The applied nature of the course has led to consistently high levels of student satisfaction – 100% for the quality of teaching in the National Student Survey (NSS) 2016 with 100% of students saying that the teaching team was good at explaining things and enthusiastic about what they teach.
We offer a range of practical classes, where you will undertake analysis of real samples such as bodily fluids like blood and saliva, environmental samples like soil, food and agricultural elements, such as soft drinks, and pharmaceutical agents, as well as forensically specific samples such as drugs of abuse and fire debris. In order to analyse this, you will use a range of analytical equipment including ICP-OES, GC-MS, HPLC, ATR-FT-IR, analytical titrations and DNA prisms. These deliver a logical acquisition and development of laboratory skills.
Throughout the course, there will be opportunities to receive insight from the latest research and input from guest speakers in specific areas of analytical chemistry and forensic science, such as environmental disaster management and offender profiling. Each year, the School of Life Sciences also organises a trip for a number of students to go to Malawi, the UN identified 'poorest country in the world', to carry out charitable work in science education, environmental improvement, medical assessment and development and reconstruction.
Teaching methods include:<br> lectures, seminars, tutorials, laboratory work, workshops, textbooks, module webs, journals (hard copies and electronic) within theory and laboratory-based modules.
Meet our staff
Dr Sharon Williams
Dr Sharon Williams is a Lecturer and a course Director of Analytical Chemistry and Forensic Sciences
Read full profile
This course will be assessed using a variety of methods which will could vary depending upon the module. Assessment methods include, coursework, tests, essays, practical or project work, formal examinations, presentations and posters and group work.
The Coventry University Group assessment strategy ensures that our courses are fairly assessed and allows us to monitor student progression towards the achieving the intended learning outcomes. Assessments may include exams, individual assignments or group work elements.
On successful completion, you should have knowledge of:
Basic theoretical concepts of a wide range of analytical chemistry techniques and their application to problem solving.
Qualitative and quantitative aspects of analysis.
The theory and application of techniques used in forensic science, including those of a biological nature.
Mathematical techniques appropriate for a science degree course.
Effective laboratory skills and aspects of health and safety applicable to a laboratory environment.

On successful completion, you should be able to:
Analyse, evaluate and interpret information from a variety of sources and compile the information in the appropriate form required.
Demonstrate an analytical approach to problem solving by having the ability to recognise and analyse novel problems and plan strategies for their solution.
Communicate effectively in a variety of numerical, oral and written forms.
Safely carry out laboratory procedures.
Undertake effective forensic and analytical work using a skilled, accurate and precise approach.
Produce well-structured and logical arguments.
Design and implement problem solving techniques to solve appropriate forensic and analytical problems.
Demonstrate numerical and data manipulation skills at an appropriate level.
Operate independently or as part of an effective part of a team to solve problems of a technical and practical nature and provide appropriate solutions.
Interpret data derived from laboratory observations and measurements in terms of their significance and the theory underlying them.
In a typical teaching week, you will have up to 18 'contact' hours of teaching. This generally breaks down as:
Personal tutorial/small group teaching: 6 hours of workshops/online tutorials each week.
Medium group teaching: 6 hours of workshops or seminars each week.
Large group teaching: 6 hours of lectures each week.
In addition, you will be expected to undertake a further 18 hours of self-directed study each week eg. revising or using online resources
Our sandwich degree option allows a full year work placement, which can be taken abroad, or you can undertake a study year abroad. A number of students in our department have been successful in securing places to study in Spain, France, Canada and the US.
The course attracts many international students, particularly from Romania, Poland, Switzerland and the Middle East, providing a diverse learning experience. It is also used by a number of international law enforcement agencies to provide chemistry and forensic science training for trainee police officers. The experiences that these students can provide are a valuable resource for the entire cohort.
OIL (Online International Learning) projects and field trips opportunities are available to all students in Level 1 and Level 2, in collaboration with Seville and VIC in Spain.
Global ready
Did you know we help more students travel internationally than any other UK university according to data from the experts in higher education data and analysis, HESA?
In 2016/17, we were able to provide a total of 3,482 experiences abroad that lasted at least five days.

Much of this travel is made possible through our Global Leaders Programme, which enables students to prepare for the challenges of the global employment market, as well as strengthening and developing their broader personal and professional skills.
Explore our international experiences
1st for
international experiences
Sending more students overseas than any other UK uni (HESA 2016/17)
3,482
Student experiences
The number of student trips abroad for at least 5 days in 2016/17
21,000
and counting
The number of students we've helped travel internationally so far
12
global programmes
As well as trips, we offer other opportunities like language courses
Entry Requirements
University Course Code: HLSU173
A Level
BTEC
IB Diploma
GCSE requirement
BBC to include one from Chemistry or Biology. Excludes General Studies.
DMM in the BTEC Level 3 Extended National Diploma in a Biology or Chemical Science related subject
30 points to include a minimum of grade 5 in Biology or Chemistry at Higher Level.
5 GCSEs at grade A*-C including English Language, Mathematics and two Sciences.
A-Levels
A-Level applicants are required to have three
 A2 Levels. Coventry University may include AS grades within an offer for certain courses, but we are not able to accept two AS Levels in place of one A2 Level. In some courses it may be necessary for entrants to have passed specific A2 Levels in nominated subjects. Please see the course pages for more information.
Access Diplomas
The Access Diploma to include 30 Level 3 credits at Merit of which 15 must be in specified subject units e.g. Biology and/or Chemistry, plus GCSE English Language and Mathematics at grade A*-C, or specified equivalents.
Coventry University welcomes applicants who have completed, or who are studying, the Access to HE Diploma developed by the Quality Assurance Agency for Higher Education (QAA). Successful completion of the course will require you to gain 60 credits with at least 45 to be achieved at Level 3 (with the remainder at Level 2). In some cases we will require you to have gained Merit or Distinction grades in a number of units or in nominated subjects. For more information on the entry requirements for your chosen course please see the relevant course pages.
BTEC Level 3 Diplomas
The University will accept the BTEC Level 3 Extended Diploma for entry to most courses. In some cases we will require applicants to have studied either certain named modules or a specific named Diploma.
We will accept the Extended Diploma or Diploma in combination with another A Level equivalent.
Please visit our page on European entry requirements for more information about specific country information.
Our International Student Hub offers information on entry requirements for your country, as well as contact details for agents and representatives should you need more advice.
More detail
Select your region to find detailed information about entry requirements:
Our International Student Hub offers information on entry requirements for your country, as well as contact details for agents and representatives should you need more advice.
More detail
Unconditional offers
We want to recruit the best students to Coventry and having assessed applicants' past, current and predicted performance and commitment to the course we feel that it is appropriate to reward consistently high-achieving students with an unconditional offer from a top university. It is a commitment from us with regard to an applicants' potential as an excellent undergraduate and we hope that this will encourage such applicants to join the Coventry community.
Personal statements and references will also be taken into account and, for some degree courses, an interview will form part of the assessment. The criteria for unconditional offers will vary across the University as entry requirements for specific courses differ and not all degree courses will be taking part in the Scheme. The unconditional offer will be confirmed once a selected applicant has made Coventry their firm choice.
Coventry University has assessed that you are capable of achieving excellent grades and we have demonstrated this belief by making you an unconditional offer. This is our commitment to you so then we ask that you reciprocate this commitment by selecting us as your 'firm' choice and activating your unconditional offer.
We will consider other qualifications for a pre-result unconditional offer providing that you have an appropriate proven performance at GCSE (or equivalent) level and predicted grades in line with grades that we expect to see at A-level. Other qualifications that we may consider for a pre-result unconditional offer include: The International Baccalaureate Diploma, BTEC Level 3 qualifications, Cambridge Pre-U and combinations of qualifications (e.g. BTECS plus A-levels).
An unconditional offer is what it says it is. So, if you don't meet your predictions then your place at Coventry is still guaranteed. However, we would hope and expect that you continue to work hard to make the most of your potential and be best prepared to study at university level.
We can't but our experience over the years has shown us that students like you with a track record of high grades and excellent predictions are very likely to achieve those grades. Our assessment takes into account all elements of your application to allow us to take a holistic view of your potential. There is still the opportunity to gain one of the Coventry University Scholarships if you achieve the required grades so there is a financial incentive to aim high. Unconditional offers are only made to individuals who have demonstrated their commitment so we believe their focus and determination is unlikely to waver in the final stages of their qualifications.
No, the unconditional offer is only available to those who will take up their place in 2018.
Tuition Fees
We pride ourselves on offering competitive tuition fees which we review on an annual basis and offer a wide range of scholarships to support students with their studies. Course fees are calculated on the basis of what it costs to teach each course and we aim for total financial transparency.

For more information, please visit our Finance pages.
UK Scholarships
If you're a truly outstanding undergraduate candidate we may be able to offer you a Coventry University Scholarship.

Coventry University Scholarships are awarded to recognise truly exceptional sports achievement and academic excellence.
EU Scholarships
For the September 2019 intake we're investing in a range of EU Academic Excellence scholarships for high achieving and enterprising students. Fulfil your potential this academic year with Coventry University!
International Scholarships
For the September 2019 intake we're investing in a wide range of Academic Excellence scholarships for high achieving and enterprising international students. Fulfil your potential this academic year with Coventry University!
Course essentials at no extra cost
We're committed to communicating study costs clearly to make sure you're not faced with having to make any unexpected payments.

This is why our 'Flying Start' package provides you with a few course essentials. Your full-time fee for an undergraduate degree will cover the following:
UK field trips
Any mandatory site visits and trips within the United Kingdom.
Key material
This can include core textbooks, software and equipment.
Laser prints
1,000 A4 sides of black and white laser printing credits per year.
Optional year
Pay no tuition fees for optional work placements or study abroad trips.
As well as covering UK field trips, key materials and laser print, the fees for this course also include:
Student membership of the Forensic Science Society for third year students
Costs of any mandatory UK day visits
Laboratory coat and safety spectacles provided for use
Scene of Crime outfit and basic fingerprint kit
Free copy of SPSS statistics software
Disclosure and Barring Service (formally CRB Disclosure) for those undertaking placements with children
The following are additional costs not included in the fees:
Refundable deposit for turning point handset
Any optional visits and overseas field trips or visits: £400+ per trip
EU Student Fees
EU nationals and their family members starting in the 2019/20 academic year remain eligible for the same fees as home students and the same financial support. Financial support comes from Student Finance England, and covers undergraduate and postgraduate study for the duration of their course, providing they meet the residency requirement.
For tuition fee loans
EU nationals must have resided in the European Economic Area (EEA) or Switzerland for the three years prior to the start of their course. The purpose of that three year residency should not have been mainly for the purpose of receiving full time education.
For maintenance loans
EU nationals must have resided in the UK and Islands for the five years prior to the start of their course. The purpose of that five year residency should not have been mainly for the purpose of receiving full time education.
Career prospects
The applied nature of this course not only provides a stimulating academic experience, but also means that you have extensive opportunities to graduate as an all-round analytical chemist with a thorough training in the applications of forensic science.
This means you should be well-placed for employment in a variety of science areas including public services analysis, for example in air or water analysis laboratories, forensic science services, food manufacturers, beauty care and cosmetics companies, biotechnology and pharmaceutical companies.
The skills of analytical chemists are also increasingly in demand for checking the quality of our food and water, protecting the environment and monitoring industrial materials and processes. You may also consider regulatory organisations such as the Foods Standards Agency (FSA), or the Department for Environment Food and Rural Affairs (DEFRA).
Coventry University is committed to preparing you for your future career and giving you a competitive edge in the graduate job market. The University's Careers and Employability team provide a wide range of support services to help you plan and prepare for your career.
Where our graduates work
Previous graduates of this course have secured laboratory positions with forensic providers in both Government and private sector organisations, while others have acquired posts in various analytical labs including those within the biotechnology, pharmaceutical, environmental, geotechnical and waste treatment industries with companies such as Viola Environmental, BP, LGC Forensics, and Charles River Laboratories.
Graduates not wishing to work in laboratory based occupations have previously secured posts in scientific equipment and medical sales, where they can apply their scientific training to real-world problem solving. A number have also gone on to work in managerial positions where their numeracy and analytical skills have been of benefit, for example, as a workflow planning manager for a building supplies company in Cambridgeshire or team leader of the DNA reference samples team of Key Forensic Services Ltd.
Disclaimer
By accepting your offer of a place and enrolling with us, a Student Contract will be formed between you and the University. A copy of the 19/20 Contract can be found here. The Contract details your rights and the obligations you will be bound by during your time as a student and contains the obligations that the University will owe to you. You should read the Contract before you accept an offer of a place and before you enrol at the University.
The University will charge the tuition fees that are stated on the course webpage and in the prospectus for the first year of study. The University will review tuition fees each year. For UK and EU students, if Parliament permit an increase in tuition fees, the University may increase fees for each subsequent year of study in line with any such changes. Note that any increase for UK and EU Students is expected to be in line with inflation. For international students, the University may increase fees for each subsequent year of study but such increases will be no more than 5% above inflation.