KPIT: Co-creation that drives value
The automotive industry is looking for ways to accelerate the up-skilling of its engineering workforces to adapt to a changing market place that is becoming increasingly dominated by electric vehicles and autonomous driving.
Coventry University's partnership with global automotive technology company KPIT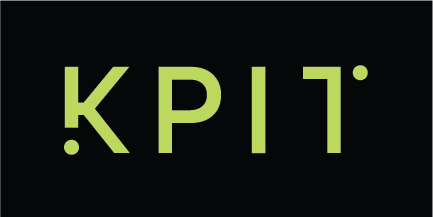 Technologies is aiming to create a solution to this by providing a glimpse into the future of how higher education can be delivered considering the future changes.
"In the automotive industry, particularly within the technical areas, you traditionally have electronic engineers and mechanical engineers, but with the inevitable increasing prominence of electric and autonomous vehicles, industry is now demanding that there is a blend of skills including knowledge of software development for an Automotive application," explains Michelle Connors, who is an Enterprise and Commercial Manager in Coventry University's Faculty of Engineering, Environment and Computing.
KPIT Technologies is a global technology company specialising in product engineering and IT solutions based in Pune, India but operating across 23 different countries, and is a strategic partner to Jaguar Land Rover, Chrysler, General Motors, Bentley and BMW.
The industry-academia collaboration between Coventry University's Faculty of Engineering, Environment and Computing departments and KPIT is strategic for both entities as there is significant overlap in the areas of research and development.
So far, the collaboration has focused on co-creating, co-developing and co-delivering two specialised programmes to navigate industry challenges and to promote employee competence development.
The MTech Automotive Engineering course focuses on key modules and concepts such as cybersecurity, machine learning and embedded systems, while the MBA Strategic Engineering Management focuses on the development of strong core skills to progress to senior management roles within the organisation.
The courses are designed to ensure KPIT's workforces have the necessary skill sets to operate in a new-look global automotive market dominated by electronics. It will also equip students with a skillset that includes the vital perspectives of innovation, sustainability and organisational long-term competitive advantage.
K.N.S Acharya, Vice President at KPIT Technologies, believes Coventry University's unique 'flying faculty' approach to course delivery has been instrumental in both the academic and commercial worlds working closely together.
The 'flying faculty' approach combines traditional classroom teaching methods, online digital media and independent study. Coventry University delivers simultaneously to two sites in India and also has support from the UK utilising video conferencing.
"Normally it takes the world of academia a long time to design, develop and deliver a bespoke education scheme with an organisation, but together KPIT and Coventry University have co-created, co-developed and co-delivered a great example of the commercial world working with education by introducing the 'flying faculty' into the organisation," said K.N.S Acharya.
"I have personally found that Coventry University's academic programmes are extremely contemporary. The university understood what we needed very quickly and they have worked hard with our staff to put things into place.
"Collaborating with Coventry University made a lot of sense for us and I think the way we work together is a great collaborative model that, I believe, can be duplicated in many other companies. We are now looking at other academic programmes to introduce into KPIT."
Such is the innovation of the MTech in Automotive Electronics and the MBA in Strategic Engineering Management courses, that the combined outstanding contribution of both teams has been recognised in Coventry University's Staff Excellence Awards for two years running.
This year, the team won Outstanding Course Team – involving both Coventry University and KPIT members – while last year they won the Creativity and Enterprise Award for the development of the programme.
"I am incredibly proud of the work achieved through this collaboration - a strong desire to work together to solve real world industry challenges in a global context has driven us all," added Michelle.
"The uniqueness of this programme stems from the ongoing support and commitment of not just our internal faculty team but also the KPIT Education and Competency Development (ECoDE) group, experienced engineers from its strong commercial wings of autonomous vehicles, powertrain, body & chassis electronics, AUTOSAR, connected vehicles and cyber security. Their strong educational in-house delivery team has enabled us to develop and deliver these programmes collaboratively, therefore creating the perfect blend of academic and industry content.
"Our approach to this partnership provides a blueprint for how Coventry University establishes and delivers strategic partnerships in the future."
The partnership with KPIT is also helping Coventry University to maintain its own high standards in an increasingly competitive academic landscape.
KPIT and Coventry have come together to offer best-in-class academic programmes for working professionals in the Automotive Engineering domain. These programmes are unique in many ways. They are co-created and co-delivered by faculty from both Coventry and KPIT Engineering Academy and the programmes are targeted for working professionals who are interested in pursuing higher education in the Automotive Engineering domain or in the Business Administration areas of System Engineering. Unlike many other similar programmes in the academic world, with the Coventry-KPIT collaborative programmes the students learn and they get to apply immediately, thereby creating tremendous value for our customers

Abhishek Sinha, Chief People and Operations Officer, KPIT
KPIT support us with their knowledge of industry and by helping our students to be work-ready as well as helping our researchers to really focus on the challenges industry faces today.

We assist KPIT with academic support to ensure their staff have the necessary skills and it is very much a symbiotic relationship where we support each other and both sides gain enormous benefit from the relationship.

This collaboration is vitally important for Coventry University. KPIT are a world-class organisation sitting within the heart of the automotive industry. They are forward-thinking, they are revolutionary and they do things in a different way – similar attributes to those of Coventry University.

In the future, the university and KPIT are looking to broaden the collaboration by introducing doctorates and PhDs into the organisation, possibly extending the 'flying faculty' to KPIT's other international offices. This is a really exciting and mutually beneficial opportunity that presents a great example of academia working successfully with industry." The MTech Automotive Engineering and MBA Strategic Engineering Management courses officially launched in May 2017, with the first cohort due to graduate in summer 2019. The collaboration has already extended with the announcement of 15 paid internships available to Coventry University students to work at KPIT sites in Germany and India.

Paul Noon, Pro-vice-chancellor for Enterprise & Innovation, Coventry University