Institute of Coding
The Institute of Coding (IoC) is an OfS initiative, made up of 25 HEI partners and over 60 industry partners to develop the next generation of digital talent at degree level and above.
Together, a family of educators, businesses, and learners aim to make a tangible, lasting, and measurable impact on digital skills within the current and future national workforce. Whether to improve digital literacy, move towards a career in the digital economy, or extend specialist knowledge, the IoC is ready to unlock digital talent. IoC will do this by creating all new learning content, using a blend of traditional, innovative, and student-centred learning content developed by leading universities and industry experts.
Key aims of IoC include:
Develop specialist skills training in areas of strategic importance,
Boost equality and diversity in technology-related education and careers,
Produce research, analysis, and intelligence to anticipate future skills gaps.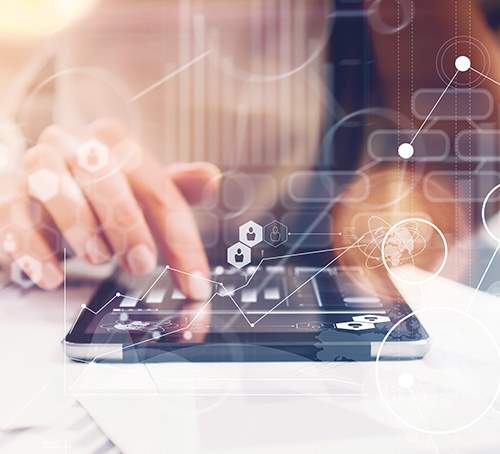 This will allow a nationwide increase in higher-level digital skill capabilities for those already in work, and improve employability in graduates.
What is Coventry University's role?
IoC CU are a national lead in Digitising the Professions, which addresses the digital skills need in industry sectors in light of the digital revolution. IoC CU will develop a flexible modular digital skill training framework, suitable for workforce learners and their employers, in response to emerging digital opportunities. With strong industry connections, IoC CU can stimulate good practice sharing between education training providers and industry experts. IoC CU will collaborate with industry partners in sectors such as automotive and engineering, healthcare, and creative sectors to develop sector-specific digital skills programmes. Innovative and engaging content will be curated in conjunction with industry partners for Masters, Degree Apprenticeships, CPD, and Taster programmes, in the format of blended online and face-to-face learning. Learners will include those who could change career direction, or start their own businesses, by adopting the digital skills required to succeed in the digital economy. It is IoC CU's intention to engage businesses that are digitally unprepared or need improvement by collaborating on bespoke digital skills training. Seminal activity will focus on exploring the current digital skill capacity of businesses, and evaluate the importance of developing those skills to unlock the digital skills potential.
The key digital skills we will evaluate, and potentially develop, are:
Cyber Security,
Coding & Programming,
Data Analytics & Big Data,
Augmented Reality (AR) & Virtual Reality (VR),
Artificial Intelligence (AI),
Digital Manufacturing.
Course content can be bespoke to businesses who engage in training development, and will be applicable in a wider context to the automotive and engineering, healthcare, and creative sectors.
How can your business benefit from the IoC?
By contacting IoC CU, you can collaborate with academics and industry experts to unlock the digital potential of your business. By filling out our survey (link) we can assess the skill levels of your current workforce, evaluate the value of each skill to your business, and produce a digital needs assessment for your business. From there, we can collaborate with you to develop training materials, or direct you to courses and modules that the IoC are already running. IoC CU are here to start your journey towards the digital revolution, and provide this report at no cost to your or your business.
Get involved by taking part in the skills survey, or contact us to start a conversation with our dedicated team of academics and industry experts. Collaborating with IoC CU will unlock your digital potential, allowing your workforce to prepare for the digital revolution.
Your FREE Business Diagnosis
To receive a free business digital skills profile, please provide some contact info and details about your business, including workforce size and sector. We will introduce each of the seven key digital skills, allowing you to rate the current ability of your workforce for each, and rate the value of improving each skill could be for your business.
Please enter as much detail you can about any skills your workforce need to improve, and how you foresee a skill fitting into your business development. You will also have the opportunity to let us know about any other skills or training you consider valuable.
Our team of academics and industry experts will review your responses to build your digital skills profile. We will get in touch using the contact details given, and explore how we can plug any gaps in the workforce skillset. This business digital skills profile is provided free of charge, as the IoC CU team are here to help unlock your digital potential to prepare nationwide workforces for the digital future.
Faculty Links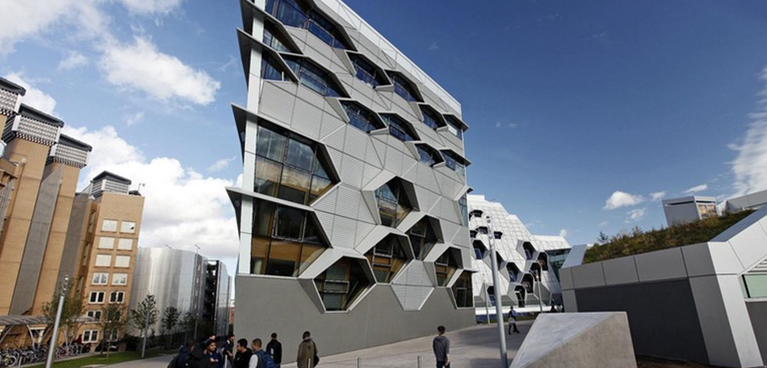 Situated in the historical heart of UK manufacturing, we enjoy a global reputation for business-focused research and teaching.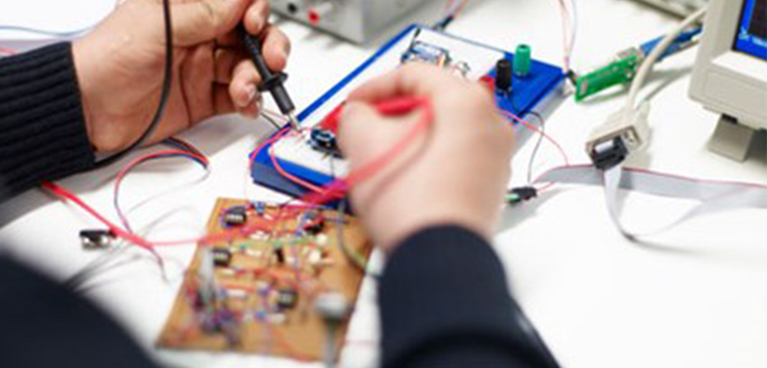 We recognise the importance of developing a strong practical insight, as well as a solid theoretical foundation.