Applied Mechanical Engineering BSc (Hons) top-up
Course Code
UCAS Code: H302
EECU085

Location
Coventry University (Coventry)
Duration
1 year full-time
Start date
September 2022
---
Course overview
Study level: Undergraduate
Top-up Courses
The Applied Mechanical Engineering top-up degree is designed to enhance your existing engineering skills and qualifications and in turn, your career.
Qualified mechanical engineers are in great demand. Successful completion of this honours degree could open up a wide range of careers in many engineering disciplines and prepare you to apply for further postgraduate study. The course is aimed at those who have chosen a more vocational route and have a Foundation Degree, DipHE, HND or equivalent in engineering.
We aim to help you build upon and 'top up' your previous qualification and experience with activity-led, hands-on learning, giving you the opportunity to further develop your engineering and mathematical knowledge, understanding, management and analysis skills in a professional manner to problem solve engineering problems.
You will have the chance to practice your learning through defining, analysing and solving case studies and a research inspired individual project.
Upon successful completion, you will top-up your existing qualifications to an honours degree level through a course that has been specially developed to take into account the mechanical and mathematical science and experience you have already gained through your existing qualifications.

Global Ready
An international outlook, with global opportunities

Teaching excellence
Taught by lecturers who are experts in their field

Employability
Career ready graduates, with the skills to succeed
Why you should study this course
The BSc Applied Mechanical Engineering top-up degree aims to provide you with a practical, industrially relevant, hands-on experience which is based on the understanding and development of traditional and research inspired engineering and mathematical science and technology.
The degree provides a rigorous balance of academic knowledge and development. Upon successful completion, the course should provide you with the skills needed to solve engineering problems through analysis and critical evaluation, using professional engineering, design and management tools.
We will support you to learn and adopt working practices that are professional and innovative in manner where there is an awareness of fundamental theoretical and analytical approaches to problem solving. Successful completion of this degree should also give you good grounding to develop the highly scientific, numerical, analytical, practical and problem solving skills that are sought within the engineering sector and other diverse fields such as managerial and finance and beyond.
You will have the opportunity to access and benefit from a wide range of teaching and research facilities. We currently have strong links with major international and national potential employers and our current teaching staff are experienced professionals that are industry and/or research active in their fields.
---
What you'll study
The course is designed for you to learn and develop a comprehensive understanding of the mechanical, materials and mathematical (analytical) sciences; approaches to design and product lifecycle; and managerial procedures that provide a basis for working professionally and effectively.
The top-up degree is composed of a number of linked modules that are delivered over the academic year. A major component of the degree is the individual project, which is bespoke in design and allows you to put into practice and further develop the skills that they have learnt in the modules. The individual project is practical in nature and based on a research inspired engineering problem with a professional approach.
Modules
Individual Project Introduction – 10 credits

The aim of this module is to provide preparation for a student to undertake a substantial individual project. Successful completion of the module will require methodical planning, record keeping and self-management, effective communication and delivery of report.

Manufacturing Process Improvement – 20 credits

This module aims to develop and enhance the understanding, knowledge and application of process improvement approaches. There will be some emphasis on the motor industry because the industry is at the forefront of competitive manufacturing developments.

New Product Development Strategies – 20 credits

This module aims to identify and appraise business and functional strategic options around new product introduction and select the most appropriate for the business to enhance performance, productivity and lead to consumer/customer satisfaction.

Individual project – 20 credits

The individual final year project is an important part of any engineering course. The general aims of the project are to give the student a realistic exercise in the practice of engineering at a professional level, and to be a vehicle for integrating the knowledge gained in several subject areas of the degree course. It will also provide opportunities for the student to develop their personal qualities such as initiative, imagination, creativity, communication, organisation, employ IT effectively and solve non-routine problems.

Applied Mechanical Science – 20 credits

This module provides an understanding of fundamental principles through theory, experiment and computational analysis. This allows students to appreciate and validate the basic behaviour through theory and practical, and then predict and optimise behaviour using computational analysis techniques.

Analytical Materials and Manufacturing Methods – 20 credits

This module develops the understanding and application of the Material and Manufacturing science within automotive and aerospace sectors. There is particular emphasis on the design, test and analysis with regards to product design and manufacture and will cover established and new technologies.

Add+vantage Module – 10 credits

All modules are mandatory. We regularly review our course content, to make it relevant and current for the benefit of our students. For these reasons, course modules may be updated. Before accepting any offers, please check the website for the most up to date course content.
We regularly review our course content, to make it relevant and current for the benefit of our students. For these reasons, course modules may be updated.
---
How you'll learn
We place an emphasis on Activity-Led Learning, and you will be supported throughout with our comprehensive student support.
Teaching methods may include:
Extended laboratories and workshops
Industrial and design case studies within activity-led tutorials, seminars and traditional lectures
This course consists of five 20-credit modules (composed of 200 hours teaching each) and two 10-credit modules (composed of 100 hours teaching each).
You should typically have around 12-15 hours of contact time per week. Your contact time will vary depending on your background knowledge (at the start of the module) and learning style and the requirements of the module. As you work through the modules, it will be explained that some modules allow you to spend more time working through your coursework and will reflect the support and guidance you will be given towards this.
---
Assessment
This course will be assessed using a variety of methods which could vary depending upon the module. Assessment methods include coursework and examinations.
The Coventry University Group assessment strategy ensures that our courses are fairly assessed and allows us to monitor student progression towards the achieving the intended learning outcomes.
---
Job ready
Successful completion of this course will top-up your existing qualifications to BSc Honours degree level. You should also gain the engineering and mathematical, managerial, academic and practical skills that are relevant to current engineering sectors.
---
International experience opportunities
You should have exposure to a wide community of engineering professionals and thinking across all modules.
---
You will need to have, or expected to achieve, a FHEA Level 5/SCQF Level 8 Foundation Degree (FD), DipHE, or HND in Engineering.
Alternatively, you will need to have a recognised equivalent where there is a substantial component of mechanical engineering/science or a closely related discipline.
For information regarding what might amount to 'recognised equivalent' please in fill in our request information form.
Select your region to find detailed information about entry requirements:

You can view our full list of country specific entry requirements on our Entry requirements page.
Alternatively, visit our International hub for further advice and guidance on finding in-country agents and representatives, joining our in-country events and how to apply.
English language requirements
IELTS: 6.5 overall, with no component lower than 5.5.
If you don't meet the English language requirements, you can achieve the level you need by successfully completing a pre-sessional English programme before you start your course.
For more information on our approved English language tests visit our English language requirements page.
---
Fees and funding
2022/23 Tuition fees
Student
Full time
Part time
UK
2022/23 fees TBC*
2021/22 fees - £9,250 per year
Not available
International
2022/23 fees TBC*
2021/22 fees - £17,700 per year
Not available
For advice and guidance on tuition fees and student loans visit our Undergraduate Finance page and see The University's Tuition Fee and Refund Terms and Conditions.
We offer a range of International scholarships to students all over the world. For more information, visit our International Scholarships page.
Tuition fees cover the cost of your teaching, assessments, facilities and support services. There may be additional costs not covered by this fee such as accommodation and living costs, recommended reading books, stationery, printing and re-assessments should you need them. Find out what's included in your tuition costs.
---
Facilities
The faculty's £50m Engineering and Computing Building and new £25m Beatrice Shilling Building house an impressive range of industry standard equipment.
Metals Workshop
Participate in technical work in a hands-on way. The workshop includes lathes, milling machines, fabrication equipment for sheet metal work, CNC machines, work benches, welding lines and a fitting assembly area.
High Performance Engineering Centre
Home to flight and driving simulators, a chassis design assembly and test facility and wind tunnels. The centre also houses a fleet of CNC manufacturing machines.
Metrology Laboratories
Coventry University is a recognised leader for independent measurement expertise and services in the field of metrology. Facilities in our metrology laboratory include an impressive range of dimensional metrology equipment.
---
Careers and opportunities
We aim to help you develop a rigorous problem-solving approach to engineering challenges, influenced through a rich mix of academic and industrial experience.
Upon successful completion of the course, you should be able to deal with complex issues that require a high degree of innovation through the development of transferable skills. You will also have opportunities to gain vital professional technical and managerial skills that could enable you to work both individually and as a team effectively and responsibly.
Where our graduates work
This degree should provide you with the skills to work within a broad range of engineering and associated sectors.
---
How to apply
UK Students

Full-time students applying to start in September should apply for this course through UCAS. Part-time students should apply directly to the university. Read our application pages to find out your next steps to apply.

---

If you'd like further support or more information about your course get in touch with us today.

International Students

Full-time students applying to start in September should apply directly to the university. Read our application pages to find out your next steps to apply.

How to apply

For further support for international applicants applying for an undergraduate degree view our International hub.

You can also download our International Guide which contains lots of useful information about our courses, accommodation, tips for travel and guidance on how to apply.

---

If you'd like further support or more information about your course get in touch with us today.
You may also like
Coventry University (Coventry)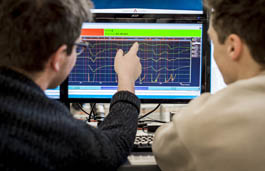 Automotive Engineering MEng/BEng (Hons)
Coventry University (Coventry)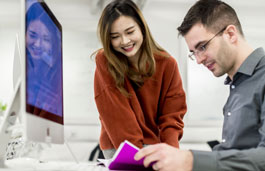 Engineering Business Management BEng (Hons) top-up
Coventry University (Coventry)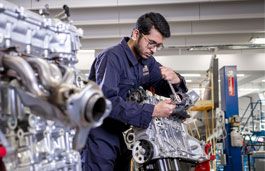 Mechanical Engineering MEng/BEng (Hons)
---
Disclaimer

Student Contract

By accepting your offer of a place and enrolling with us, a Student Contract will be formed between you and the university. A copy of the 2021/22 Contract can be found here. The Contract details your rights and the obligations you will be bound by during your time as a student and contains the obligations that the university will owe to you. You should read the Contract before you accept an offer of a place and before you enrol at the university.

Tuition fees

The tuition fee for the course that is stated on the course webpage and in the prospectus for the first year of study will apply. We will review our tuition fees each year. For UK and EU students, if Parliament permit an increase in tuition fees, we may increase fees for each subsequent year of study in line with any such changes. Note that any increase is expected to be in line with inflation. Following the UK's exit from the European Union, EU students should be aware that there may be a change to UK laws following the UK's exit, this may change their student status, their eligibility to study part time, and/or their eligibility for student finance. We will act in accordance with the UK's laws in force in relation to student tuition fees and finance from time to time.

For International students the tuition fee that is stated on the course webpage and in the prospectus for the first year of study will apply. We will review our tuition fees each year. For international students, we may increase fees for each subsequent year of study but such increases will be no more than 5% above inflation.

Accreditations

The majority of our courses have been formally recognised by professional bodies, which means the courses have been reviewed and tested to ensure they reach a set standard. In some instances, studying on an accredited course can give you additional benefits such as exemptions from professional exams (subject to availability, fees may apply). Accreditations, partnerships, exemptions and memberships shall be renewed in accordance with the relevant bodies' standard review process and subject to the university maintaining the same high standards of course delivery.

Facilities

Facilities mentioned on this page may not be relevant for every course. Due to the ongoing restrictions relating to COVID-19, some facilities (including some teaching and learning spaces) and some non-academic offerings (particularly in relation to international experiences), may vary from those advertised and may have reduced availability or restrictions on their use.

Placements and study abroad opportunities

Please note that we are unable to guarantee any placement or study abroad opportunities and that all such opportunities may be subject to additional costs (e.g. travel, visas and accommodation etc.), competitive application, availability and/or meeting any applicable visa requirements. To ensure that you fully understand the requirements in this regard, please contact the International Office for further details if you are an EU or International student.

Additional costs

This course may incur additional costs associated with any field trips, placements or work experience, study abroad opportunities or any other opportunity (whether required or optional), which could include (but is not limited to), equipment, materials, bench fees, studio or facilities hire, travel, accommodation and visas).