Forensic Investigations BSc (Hons)
Study level:

Undergraduate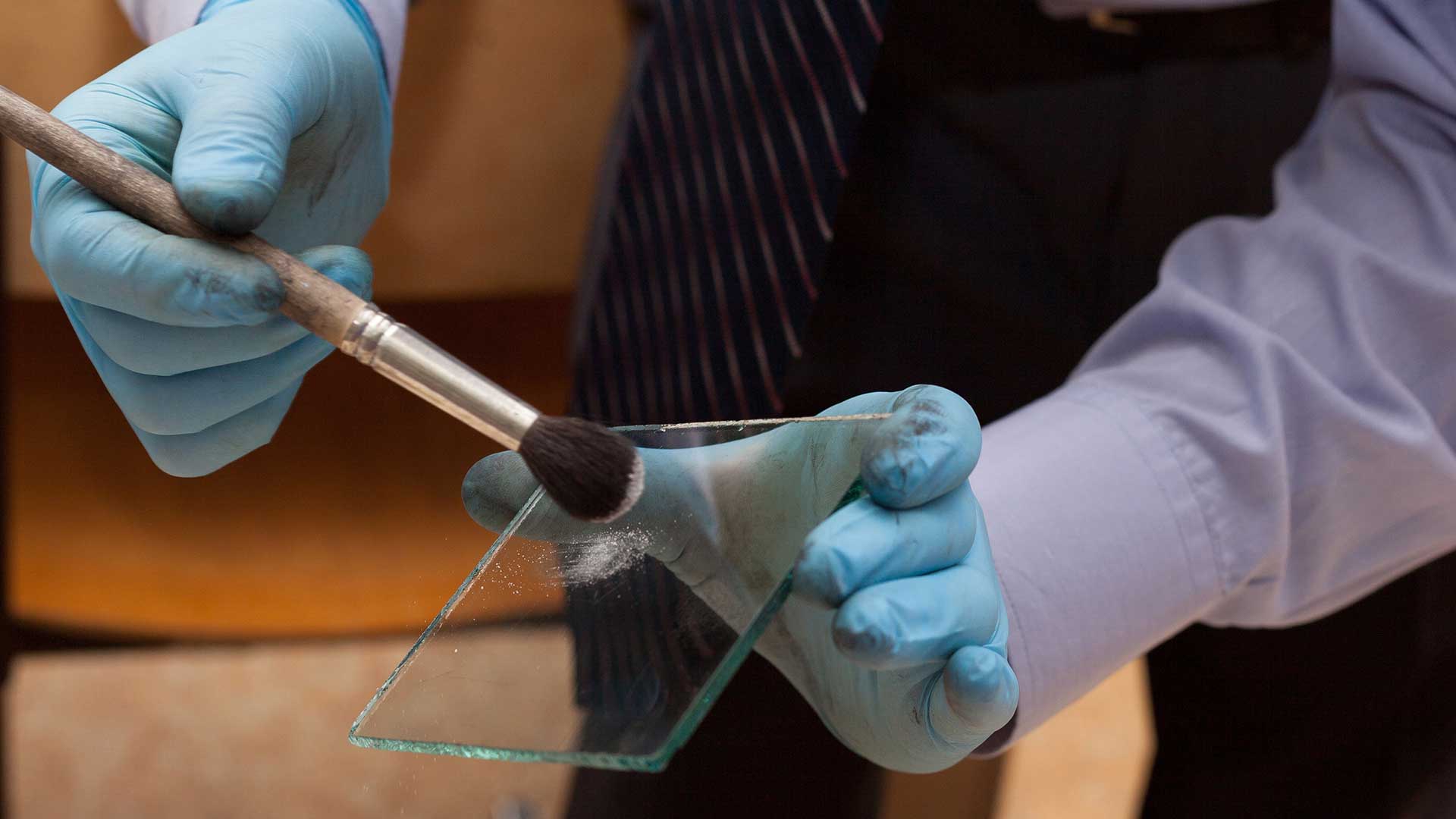 Forensic investigation is an exciting and challenging area of study, which involves an understanding of investigative techniques including the interpretation and presentation of evidence.
Location
Coventry University (Coventry)
Study mode
Full-time
Sandwich
Duration
3 years full-time
4 years sandwich
Start date
September 2023
---
Course overview
The course provides the breadth of skills and techniques which could enable you to pursue diverse careers including those in fraud management, digital forensics, social media and other investigatory roles.
There is a valuable element of practical work and our course touches upon a range of investigative techniques.
We focus on providing a practical experience, using real-life case studies and scenarios, work placements, industry visits and skills development, as well as traditional academic approaches2.

Joint Top Modern University for Career Prospects
Guardian University Guide 2021 and 2022

5 QS Stars for Teaching and Facilities
QS Stars University Ratings

Top 5 UK Student City (Coventry)
QS Best Student Cities Index 2023
Why you should study this course
The course benefits from: 
Our comprehensive curriculum covers investigative skills, the law, interviewing techniques, forensic science, investigation management, and legal process of enquiry, crime scene analysis, fraud investigation, digital forensics, surveillance and the evaluation of evidence.
Use of ethical hacking facilities for digital forensics and investigation using social media and access to well-equipped laboratory facilities for various scientific techniques based in the state-of-the-art Alison Gingell Building4.
Experience of crime scene management and access to a crime scene house and mock courtroom where students will actively participate in simulated court room proceedings.
Regular expert guest lecturers from professionals in their field who provide insight into the numerous employability options available (subject to availability).
Recognised by Skills for Justice for the quality of our teaching – Quality Mark accreditation1
Accreditation and professional recognition
The degree is recognised by the following bodies for the 2023/2024 intake1: 

Skills for Justice
The course has achieved the Quality Mark endorsement and, as such, is officially recognised by Skills for Justice, the sector skills council and standards setting body for the justice sector, as providing education of outstanding quality and relevance.
---
I am forever grateful that I picked forensic investigations as I have felt part of one big family since the get go, the experiences and the memories I will not forget and are once in a lifetime. I have enjoyed this course so much I have decided to stay for a master's at Coventry!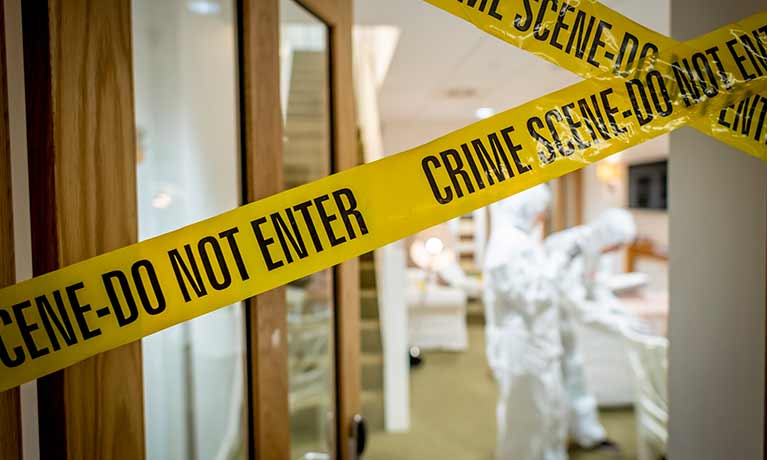 ---
In the first year, the curriculum allows you to gain a broad grounding in the discipline where you will develop knowledge and skills to do with criminal and civil law, investigative practice, forensic science and forensic interviewing, among others.
Modules
Criminal and Civil Law - 20 credits

The aim of this module is to introduce you to the legal system in England and Wales, and some areas of legislation that are important to investigators. There is a brief examination of the court system in England and Wales, identification of the court structure and consideration of the roles of some of the personnel involved in administering justice. Some areas of substantial law are examined in depth and a study of some criminal offences.

Investigative Practice - 20 credits

During this module you will be introduced to basic investigative concepts, issues and approaches. The focus is on the nature of formal investigation, what investigation focuses upon, investigative mindset, the methods, processes, management, and accountability that govern investigators and investigations. The module aims to equip you with a theoretical and practical understanding of the development of investigative practices and how investigations are administered.

Critical and Digital Communication - 20 credits

This module is designed to help you to make the transition into higher education by learning about academic and professional standards and the expectations of your lecturers, tutors and future employers. The module is designed to provide you with the foundations of the conventions of witness statements, essay and report writing and presentation and provides you with the opportunity to develop critical and analytical skills within both an academic and investigatory environment.

Introduction to Forensic Science - 20 credits

This module introduces you to the specialist areas of Forensic Science through specific case studies and explores a range of forensic techniques. The module also introduces you to scenes of crime as well as the legal and practical aspects of crime scene processing and management.

Forensic Interviewing - 20 credits

The aim of this module is to provide you with a basic knowledge of and the relevant skills necessary in order to conduct a variety of interviews in an investigative context. It will be concerned with the specific practice of interviewing for evidence gathering purposes. The module will consider the PEACE interview model where we will consider the technical and practical issues of interviewing. This is a taxing module as it considers not only some in-depth theory but also legislation and practical skills.

Data Collection and Presentation Skills - 20 credits

You will learn how to collect data, analyse data and present data in a variety of forms including creative presentations in digital formats
In year two, you will develop more advanced knowledge and skills to do with: crime scene analysis and the understanding of evidence, fraud investigation, 3D spatial reconstruction and digital forensics, among others.
Modules
Research Methods - 20 credits

This module naturally follows on from the Critical and Digital Communication module in year 1, which introduced you to the concept of critically analysing ideas and concepts that have been put forward by academics and the skills needed when you are required to undertake academic writing as part of your undergraduate degree. In this module students will learn about the importance of research, the issues that you need to consider when reviewing research which has already been undertaken and indeed those that you should be aware of when they are conducting your own research.

Spatial Reconstruction - 20 credits

You will aim to learn how to visualise 2D and 3D images in a variety of scenarios including digital mapping, topography, stereo-chemistry, anatomy, CT scans, photogrammetry, augmented and virtual reality

Forensic Crime Scene Analysis - 20 credits

The module develops the different aspects of forensic science studied in year one. It encourages you to learn in detail about crime scene protocols as well as the techniques used to analyse evidence.

Understanding Evidence - 20 credits

Evaluating performance and, in particular, the probative value of the evidence is an essential part of the advancement of an investigation. This module is designed to introduce you to the processes undertaken in understanding and evaluating evidence as an investigation matures. The teaching on this module makes extensive use of a variety of case studies as a learning tool, to help put the investigation process into a wider perspective. This will build on the knowledge, skills and understanding acquired earlier in the course and will assist you in beginning to appreciate the complexities of this field of expertise.

Basic Digital Forensics - 20 credits

This module introduces you to the concepts of digital investigation within the UK legislative framework. You will examine the identification of digital evidence and its recovery in accordance with The Association of Chief Police Officers (ACPO 2014) Principles. The main topics you will cover include concepts of digital evidence, digital forensic investigation methodology, file systems essentials, data acquisition and forensic examination of digital systems.

Fraud Investigation - 20 credits

This module is designed to introduce you to the processes involved in evaluating evidence relating to fraud and recognise the many and various manifestations of fraud in society. You will have the opportunity to study frauds against the individual, older people, companies, industry, financial institutions and the State. You should learn how to devise an investigation strategy and what is involved in managing an investigation including social media profiling, reverse image search, bank statement analysis and basic account structures.
There's no better way to find out what you love doing than trying it out for yourself, which is why a work placement2 can often be beneficial. Work placements usually occur between your second and final year of study. They're a great way to help you explore your potential career path and gain valuable work experience, whilst developing transferable skills for the future.
If you choose to do a work placement year2, you will pay a reduced tuition fee of £1,250. For more information, please go to the fees and funding section. During this time you will receive guidance from your employer or partner institution, along with your assigned academic mentor who will ensure you have the support you need to complete your placement.
Modules
International Enhancement Year - 0 credits

This module provides an option for you to undertake an enhancement year2 following the second year of your degree programme. This year could consist of a European internship through Erasmus/Erasmus Plus/Turing Scheme (TBC), self-funded European internship, international internship, study abroad, or an appropriate and agreed combination of above activities.

Professional Enhancement Year - 0 credits

This module provides an option for you to undertake an enhancement year2 following the second year of your degree programme. This year could consist of an internship or placement scheme, short term placement, business start-up, contract (freelance or independent commission opportunity), or an appropriate and agreed combination of above activities.
Your final year aims to bring you to the level to enter the world of work by consolidating your knowledge and skills from year one and two. You could also work on a large final project in an area of your interest, with the support of your dissertation supervisor and Academic Personal Tutor.
Modules
Advanced Forensic Crime Scene Analysis - 20 credits

Successful completion of this module enables you, with the aid of specific case studies, to analyse and evaluate forensic evidence obtained from a range of sources. The module deals primarily with the appropriate application of a range of forensic crime scene techniques to a range of crime scenarios and you will also address the principles of forensic quality and the presentation of evidence to a criminal court.

Specialist Inquiry - 20 credits

This module introduces you to some contemporary issues within the forensic investigation field, including investigative techniques, advances and ethics. You will not cover every aspect of investigation but instead you will focus on issues that are evolving in terms of relevance or technique.

Surveillance Studies - 20 credits

This module aims to provide you with an introduction to the legalities and practices surrounding covert surveillance. The module focuses on the legislative framework with the aim to ensure you know how to conduct proportionate, legal and necessary surveillance whilst remaining accountable and safe.

Situational Analysis - 20 credits

This module brings together the skills and techniques of forensic investigators developed during the course, and encourages you to think creatively and critically about the procedures used when gathering evidence. Case studies will be used to help clearly demonstrate the links between the academic elements of the course and the practical issues faced by forensic professionals. Successful completion of the module will enable you to develop and enhance transferable skills such as reasoned argument, strategy evaluation and analysis. This module is designed to provide you with an increased understanding of the investigative world and how it operates in reality.

Individual Research Project - 40 credits

This module widens your experience in independent investigative and analytical work. You will present an appropriate independent investigative project in an area of interest to you. The aim is to provide you with the opportunity to study an area of Forensic Investigation, set your own questions and then proceed to construct and develop answers to those problems. Success in this module is evidence that you have become a self-directed learner.
We regularly review our course content, to make it relevant and current for the benefit of our students. For these reasons, course modules may be updated.
---
How you'll learn
The emphasis of our course is very much on providing a practical, hands-on experience through guest lectures, work placements, industry visits, skills development and the study of real-life case studies (all subject to availability and potential additional costs for industry visits)2.
We incorporate a wide range of teaching methods, for example, you may find yourself in a VR simulation exercise or interviewing police officers.
Recognising the continual advancements in scientific analysis, we will monitor and discuss contemporary issues such as those concerning victims of serious crime, the impact of the media upon major investigations and the investigation of major disasters.
We also offer a range of field trips2, which have previously included the National Justice Museum in Nottingham, where students are given a historical perspective of the development of justice and take part in researching archived case papers and documents, and a team building and problem solving day at an activity centre, where you can take part in a range of activities, including problem solving exercises and some physical activities (both field trips and team building courses are subject to availability and additional costs may apply).
Throughout the course you are strongly encouraged to gain practical work experience. You have the opportunity to take a sandwich year on a professional placement or you may opt for a shorter placement2. Long and short-term placements have resulted in us helping organise a range of internships in the UK and abroad. Students from our course may also be able to get involved in the West Midlands Police Streetwatch scheme, which enables them to work alongside officers in promoting student safety and crime prevention. Participation in this scheme is voluntary and is subject to security checks by the police.
Teaching methods include: lectures, group work, seminars, tutorials, laboratory skills, flipped classroom, PC labs, mock courtrooms, interviewing and simulation exercises.
---
Teaching contact hours
In a typical teaching week, you will have around 12-15 'contact' hours of teaching. This generally breaks down into tutorials (or individual project supervision later on in the course), workshops, practical sessions, seminars and/or lectures.
Additionally, you will be expected to undertake significant self-directed study of approximately 20 hours each week, depending on the demands of individual modules.
Some 'contact' hours may take the form of synchronous online learning (e.g. live online lectures, meeting tutors via video calling etc).
As an innovative and enterprising institution, the university may seek to utilise emerging technologies within the student experience. For all courses (whether on-campus, blended, or distance learning), the university may deliver certain contact hours and assessments via online technologies and methods. 
In response to the COVID-19 pandemic, we are prepared for courses due to start in or after the 2023/2024 academic year to be delivered in a variety of forms. The form of delivery will be determined in accordance with Government and Public Health guidance. Whether on campus or online, our key priority is staff and student safety.
---
Assessment
This course will be assessed using a variety of methods which will vary depending upon the module.
Assessment methods include:
Phase tests
Essays
Group work
Presentations
Reports
Projects
Digital storyboards
Individual assignments
The Coventry University Group assessment strategy ensures that our courses are fairly assessed and allows us to monitor student progression towards achieving the intended learning outcomes.
Forensic Investigations is a 'doing' course continues to develop a number of opportunities for students to explore creative processes which includes simulations, raft building, problem solving and teamwork. The raft building day tests team building and leadership skills.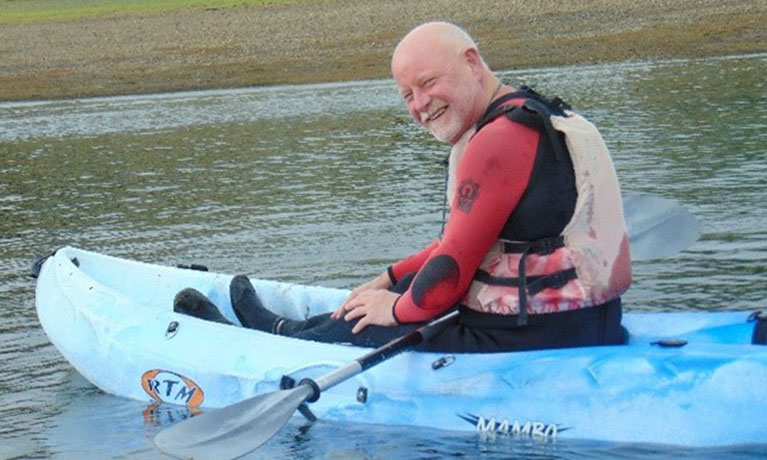 ---
Entry requirements
Typical offer for 2023/24 entry.
---
Fees and funding
2023/24 tuition fees.
Student
Full-time
Part-time
UK, Ireland*, Channel Islands or Isle of Man
£9,250 per year
Not available
EU
£9,250 per year with EU support bursary**
£16,800 per year without EU support bursary**
Not available
International
£16,800 per year
Not available
If you choose to do a work placement2, you should consider travel and living costs to cover this. There is also a tuition fee3 of £1,250 that will cover your academic support throughout your placement year.
For advice and guidance on tuition fees and student loans visit our Undergraduate Finance page and see The University's Tuition Fee and Refund Terms and Conditions.
We offer a range of International scholarships to students all over the world. For more information, visit our International Scholarships page.
Tuition fees cover the cost of your teaching, assessments, facilities and support services. There may be additional costs not covered by this fee such as accommodation and living costs, recommended reading books, stationery, printing and re-assessments should you need them. Find out what's included in your tuition costs.
The following are additional costs not included in the tuition fees:
Any optional overseas field trips or visits: £400+ per trip.
Any costs associated with securing, attending or completing a placement (whether in the UK or abroad)
*Irish student fees
The rights of Irish residents to study in the UK are preserved under the Common Travel Area arrangement. If you are an Irish student and meet the residency criteria, you can study in England, pay the same level of tuition fees as English students and utilise the Tuition Fee Loan.
**EU support bursary
Following the UK's exit from the European Union, we are offering financial support to all eligible EU students who wish to study an undergraduate or a postgraduate degree with us full-time. This bursary will be used to offset the cost of your tuition fees to bring them in-line with that of UK students. Students studying a Degree with a Foundation Year with us are not eligible for the bursary.
How do you know if you need to pay UK or international tuition fees?

We carry out an initial fee status assessment based on the information you provide in your application. Your fee status determines your tuition fees, and what financial support and scholarships may be available to you. The rules about who pays UK (home) or international (overseas) fees for higher education courses in England are set by the government's Department for Education. The regulations identify all the different categories of student who can insist on paying the home rate. The regulations can be difficult to understand, so the UK Council for International Student Affairs (UKCISA) has provided fee status guidance to help you identify whether you are eligible to pay the home or overseas rate.

If you meet all the criteria required by any one category, including any residence requirements, your institution must charge you the home rate. You only need to find one category that you fit into.
---
Facilities
The Forensic Investigations degree is delivered at the Coventry University campus in Coventry.
There are a number of state-of-the-art facilities available4:
Two fully functional houses with video and audio links to a central control room where we stage simulated crime scenes.
Ethical hacking lab isolated from outside networks where digital forensics is taught.
20 VR Oculus Quest 2 headsets for 3D simulations and spatial reconstructions.
---
Careers and opportunities
Successful completion of this course will support you to develop a wide range of skills in the collection, analysis and interpretation of physical evidence, all of which are useful for a diverse range of careers in areas such as the intelligence services, insurance companies, banking, the prison service, accountancy firms, fraud investigation organisations, environmental or financial services and teaching.
Where our graduates work
Recent graduates have taken up posts in the financial sector, insurance services, credit card providers, digital forensic companies, accountancy firms, the Border Agency, HM Revenue and Customs and local government, as well as more traditional law enforcement positions, such as police constables, civilian police investigators, protection services.
Further study
Some of our graduates have chosen to continue their studies with postgraduate qualifications, such as the Terrorism, International Crime and Global Security MA here at Coventry.
---
How to apply
UK students

Full-time students applying to start in September 2023 can apply for this course through UCAS from 6 September 2022. Read our application pages to find out your next steps to apply.

Part-time students should apply directly to the university.

---

If you'd like further support or more information about your course get in touch with us today.

International students

International codes:
HLSU261

Full-time students applying to start in September 2023 should apply directly to the university.

How to apply

For further support for international applicants applying for an undergraduate degree view our International hub.

You can also download our International guide which contains lots of useful information about our courses, accommodation and tips for travel.

---

Get in touch with us today for further advice and guidance.
Disclaimers

Coventry University together with Coventry University London Campus, CU Coventry, CU London, CU Scarborough and Coventry University Online come together to form part of the Coventry University Group (the "University") with all degrees awarded by Coventry University.

1Accreditations

The majority of our courses have been formally recognised by professional bodies, which means the courses have been reviewed and tested to ensure they reach a set standard. In some instances, studying on an accredited course can give you additional benefits such as exemptions from professional exams (subject to availability, fees may apply). Accreditations, partnerships, exemptions and memberships shall be renewed in accordance with the relevant bodies' standard review process and subject to the university maintaining the same high standards of course delivery.

2UK and international opportunities

Please note that we are unable to guarantee any UK or International opportunities (whether required or optional) such as internships, work experience, field trips, conferences, placements or study abroad opportunities and that all such opportunities may be subject to additional costs (which could include, but is not limited to, equipment, materials, bench fees, studio or facilities hire, travel, accommodation and visas), competitive application, availability and/or meeting any applicable travel COVID and visa requirements. To ensure that you fully understand the visa requirements, please contact the International Office.

3Tuition fees

The University will charge the tuition fees that are stated in the above table for the first Academic Year of study. The University will review tuition fees each year. For UK (home) students, if Parliament permit an increase in tuition fees, the University may increase fees for each subsequent year of study in line with any such changes. Note that any increase is expected to be in line with inflation.

For International Students, we may increase fees each year but such increases will be no more than 5% above inflation. If you defer your course start date or have to extend your studies beyond the normal duration of the course (e.g. to repeat a year or resit examinations) the University reserves the right to charge you fees at a higher rate and/or in accordance with any legislative changes during the additional period of study.

4Facilities

Due to COVID-19, some facilities (including some teaching and learning spaces) and some non-academic offerings (particularly in relation to international experiences), may vary from those advertised and may have reduced availability or restrictions on their use.

Student Contract

By accepting your offer of a place and enrolling with us, a Student Contract will be formed between you and the university. A copy of the 2023/24 contract can be found here. The Contract details your rights and the obligations you will be bound by during your time as a student and contains the obligations that the university will owe to you. You should read the Contract before you accept an offer of a place and before you enrol at the university.
---
---