Advertising and Digital Marketing BA (Hons)
Study level:

Undergraduate
The Advertising and Digital Marketing BA (Hons) degree is an integrated course combining advertising and digital marketing theory and practice.
Location
Coventry University (Coventry)
Study mode
Full-time
Sandwich
Duration
3 years full-time
4 years sandwich
Start date
September 2023
---
Course overview
The course has a particular focus on online communication and customer engagement across a variety of digital platforms and organisational settings including global multi-national organisations, national public and private sectors, small and mid-size enterprises (SMEs), non-profit, non-governmental organisations (NGOs) and charities.
You can expect to gain expertise and confidence in search engine optimisation, content management, creative integrated communications, social media marketing, big data analysis, campaign planning and channel management as well as knowledge and application of key concepts and practice within the broader marketing discipline.

Joint Top Modern University for Career Prospects
Guardian University Guide 2021 and 2022

5 QS Stars for Teaching and Facilities
QS Stars University Ratings

Top 5 UK Student City (Coventry)
QS Best Student Cities Index 2023
Why you should study this course
The course assessment strategy is designed to incorporate a range of innovative and authentic assessment methods, including group projects, presentations and pitches, all designed to ensure you are equipped with the necessary skills to boost your career potential.
The use of the DigiComm Lab4 supports the development of your digital literacy skills through using digital marketing platforms and software.
Networking with international alumni and employers through guest speaker events and projects2
The development of specialist subjects and modules in the second and final year which include advertising and digital marketing, creative marketing, advertising and digital marketing strategy and digital customer experience.
Accreditation and professional recognition

Chartered Institute of Marketing (CIM) Graduate Gateway Programme
This course is part of the CIM Graduate Gateway programme, with the modules of the course aimed to map to certain CIM professional qualifications. This means that students who successfully complete the Advertising and Digital Marketing BA (Hons) course at Coventry University are exempt from certain modules of CIM qualifications. Please visit the CIM Graduate Gateway website for further information. Direct application and additional fees apply to study modules with the CIM.
---
---
What you'll study
This course has a common first year.
 The common first year enables you to work alongside students doing similar courses to you, to widen your knowledge and exposure to other subject areas and professions. You will have the opportunity to collaborate with other students, so you can share your insights and experience which will help you to develop and learn.
If you discover an interest in a specific subject you have studied, upon successful completion of your first year, you could swap degrees with another course in your common first year (subject to meeting progression requirements).
Common first year courses 
Advertising and Digital Marketing BA (Hons)
Business Administration BA (Hons)
Business and Human Resource Management BA (Hons)
Business Management BA (Hons)
Enterprise and Entrepreneurship BA (Hons)
Event Management BA (Hons)
International Business Management BSc (Hons)
Marketing BA (Hons)
Sport Management BA (Hons)
In the first year, the curriculum is shared across related courses allowing you to gain a broad grounding in the discipline before going on, in the second and third years, to specialist modules in your chosen field.
Modules
Foundations of Management - 20 credits

This module introduces you to the essential building blocks of business and organisational management through a range of theories, concepts and approaches.

You can expect to explore the organisational structure, organisational design and business operations before learning about contexts which impact organisations, such as national culture, capitalism, demography and climate change.

Organisation Behaviour - 20 credits

This module explores how people interact with each other in the workplace and the impact that leaders and managers have upon that interaction. It examines the role of people management practices and how these affect individual behaviour in the workplace.

Marketing, Digital and Social Media - 20 credits

This module develops your knowledge and understanding of the fundamental concepts in marketing, including digital and social media.

You should develop an understanding of the role of marketing within an organisation, and the influence of factors in the external environment on marketing decisions.

Business Decision Making Using Data Analysis - 20 credits

This module introduces the fundamental concepts and principles of data analytics, and how they can be applied to assess and enhance organisational and functional performance and support decision-making.

This module is designed to help you develop an analytical mindset, deepen your understanding, and prepare you to use innovative data analytic tools, techniques, and methods.

Entrepreneurial Ideation - 20 credits

The aim of this module is to introduce you to the process of entrepreneurial ideation. Entrepreneurial ideation is the creative process of generating, developing, and communicating new ideas.

Through authentic and applied assessment, you will be invited to present your ideas to business and organisational leaders2.

Entrepreneurial Thinking - 20 credits

The aim of this module is to enable you to engage critically and creatively with entrepreneurship in the context of responsible management practice. Following an introduction to the key concepts and debates of general entrepreneurial principles, you will actively explore social, economic, and environmental challenges.
In year two, you will continue to develop the skills and knowledge you've learned. We do this by embedding the following four principles into the curriculum and developing your:  
Technical skills – digital fluency, backed with the right academic knowledge 
Study skills – to be an adaptive, independent and proactive learner 
Professional skills – to have the behaviour and abilities to succeed in your career 
Global awareness – the beliefs and abilities to be a resilient, confident and motivated global citizen 
Modules
Designing a Research Proposal - 20 credits

This module will allow you to develop the skills and knowledge to successfully complete a research proposal, setting you up for your final year project.

Marketing Insight - 20 credits

In this module, you will learn how marketers can take complex data and develop valuable marketing insight to enhance marketing activity.

Consumer Behaviour - 20 credits

Consumers are central to marketing, however they sit outside the organisational boundary and sometimes exhibit unpredictable and counterintuitive behaviours. In this module, you will study key theories of consumer behaviour to improve your own marketing practices.

Integrated Marketing Communications - 20 credits

This module will provide an insight into how marketers develop and implement marketing campaigns. With more noise than ever in the external environment, you'll explore how to make messages stand out and integrate with the plethora of channels companies advertise through.

Advertising and Digital Marketing - 20 credits

In this module you will study the principles behind advertising and digital marketing. Developing a deeper critical insight into how organisations and consumers interact in the digital domain.

Creative marketing - 20 credits

Central to all marketing endeavours is creativity. In this module, you will study how organisation develop new and innovative ideas and concepts to ensure they remain at the cutting edge of creative thinking.
There's no better way to find out what you love doing than trying it out for yourself, which is why a work placement2 can often be beneficial. Work placements usually occur between your second and final year of study. They're a great way to help you explore your potential career path and gain valuable work experience, whilst developing transferable skills for the future.
If you choose to do a work placement year, you will pay a reduced tuition fee3 of £1,250. For more information, please go to the fees and funding section. During this time you will receive guidance from your employer or partner institution, along with your assigned academic mentor who will ensure you have the support you need to complete your placement.
Modules
UK Work Placement– 0 credits

This module2 provides you with an opportunity to reflect upon and gain experience for an approved placement undertaken during your programme. A placement should usually be at least 26 weeks or equivalent; however, each placement will be considered on its own merits, having regard to the ability to achieve the learning outcomes.

International Study/Work Placement – 0 credits

This module2 provides you with an opportunity to reflect upon and gain experience for an approved international study/work placement undertaken during your programme. A work/study placement should usually be at least 26 weeks or equivalent; however, each placement will be considered on its own merits, having regard to the ability to achieve the learning outcomes.
Year three aims to bring you to the level to enter the world of work by consolidating your knowledge and skills from years one and two. You could also work on a large final project in an area of your interest, with the support of a mentor and your Academic Personal Tutor.
Modules
Project - 40 credits

This module will provide you with the opportunity to apply and develop your research skills and extend your knowledge, understanding and ability to critically analyse a topic in a specialist area of interest. You will choose a research topic related to your programme of study and apply critical analysis skills acquired through this and other modules to research the topic in depth.

Advertising and Digital Marketing Strategy - 20 credits

Despite the creativity within marketing, all organisations require a strategy in order to achieve their objectives. In this module you will study how organisations can develop advertising and digital marketing strategies.

Digital Customer Experience - 20 credits

Customer experience is key in a multi-channel environment. In this module, you will study how organisations ensure the consumer experience is optimised within the digital domain.

Optional modules

Choose two options from the following:

Sustainable Marketing - 20 credits
Climate change is currently one of the biggest threats to humanity. Marketing has traditionally been seen as a means of accelerating consumption. In this module you will seek to develop a critical insight into this phenomenon and learn how marketing can help develop sustainably.


Big Data - 20 credits
Big data is changing the way companies operate and interact with their customers. This module will cover the key theories and concepts in this area and provide an insight into the role big data plays within organisations.


Global Marketing - 20 credits
Despite the gradual growth of global consumer segments, understanding marketing across different global contexts is still imperative when seeking to develop a global organisation. In this module, you will study global marketing and investigate issues such as culture, product adaption versus standardisation and market entry methods.

Social Media and Influencer Marketing - 20 credits
Social media and influencers are reshaping how organisations interact with their consumers. In this module, you will study this phenomenon and analyse how organisations can successfully utilise social media and influencers.

PR and Event Management - 20 credits
Within marketing there has been a shift from the consumption of products to the consumption of experiences. Events are consumed through experience and therefore require specific marketing strategies and tactics to be developed. In addition, PR is an important marketing tool, but with the proliferation of digital we ask if PR is still relevant, in this module you will investigate this issue further.
We regularly review our course content, to make it relevant and current for the benefit of our students. For these reasons, course modules may be updated.
---
How you'll learn
Theory and practice-based lectures and seminars aim to develop your knowledge of a range of marketing topics, supported by a suite of industry-based software and hardware4.
You may also have opportunities to:
Explore consumer behaviour and analysis and have the opportunity to learn how this insight and more can be used to inform the planning and implementation of marketing programmes.
Take part in group projects2 designed to develop advertising campaigns and hone your analytical skills using simulation games, such as marketing management games4 designed to develop your understanding and command of the marketing planning process.
Expand your skills and knowledge of the development and operation of business markets, entrepreneurship and the management of key resources, including human capital, financial management, strategic management, corporate social responsibility and organisational change.
---
Teaching contact hours
We understand that everyone learns differently, so each of our courses will consist of structured teaching sessions, which can include:
On campus lectures, seminars and workshops
Group work
Self-directed learning
Work placement opportunities2.
If you would like more information, you can request information about teaching hours.
Part of university life is undertaking self-directed learning. During a typical week you will have time that allows you to work independently to apply the skills and knowledge you have learnt in taught or facilitated sessions to your projects or assignment briefs. This self-directed learning allows you to use your research skills, consolidate your knowledge or undertake collaborative group work.
The number of full-time contact hours may vary from semester to semester, however, on average, it is likely to be around 12 contact hours per week in the first and second year dropping to around 8 contact hours per week in the third and final year as you become a more independent learner.
Additionally, you will be expected to undertake a significant self-directed study of approximately 12 hours each week, depending on the demands of individual modules.
As an innovative and enterprising institution, the university may seek to utilise emerging technologies within the student experience. For all courses (whether on-campus, blended, or distance learning), the university may deliver certain contact hours and assessments via online technologies and methods.
In response to the COVID-19 pandemic, we are prepared for courses due to start in or after the 2023/2024 academic year to be delivered in a variety of forms. The form of delivery will be determined in accordance with Government and Public Health guidance. Whether on campus or online, our key priority is staff and student safety.
---
Assessment
This course will be assessed using a variety of methods which will vary depending upon the module.
Assessment methods include:
Phase tests
Essays
Group work
Presentations
Reports
Projects
Coursework
Exams
Individual Assignments
The Coventry University Group assessment strategy ensures that our courses are fairly assessed and allows us to monitor student progression towards achieving the intended learning outcomes.
---
International experience opportunities
The fundamental nature of this course is international in its outlook, drawing on marketing and business best practice from around the world. We currently have long-running collaborations with KH Leuven in Belgium, School for Higher and Professional Education (SHAPE) in Hong Kong and PSB Academy in Singapore. We aim to run a number of Collaborative Online International Learning (COIL) projects on the course, which enables you the opportunity to work online with students across the world on a live project tackling a specific marketing challenge in global virtual and multicultural teams2.
In the past, previous students have worked with peers in the USA, South America, India and many European countries undertaking business challenges as part of the international X-Culture competition.
Throughout the course, we aim to offer you opportunities to visit relevant companies giving you the chance to gain a real-life experience in marketing, both at home and abroad2.
Please note that all international experience opportunities may be subject to additional costs, competitive application, availability and meeting applicable visa and travel requirements and are therefore not guaranteed.
---
Entry requirements
Typical offer for 2023/24 entry.
Typical offer for 2023 entry.
| Requirement | What we're looking for |
| --- | --- |
| A level | BBB |
| GCSE | Minimum 5 GCSEs graded 9-4 / A*-C including Maths and English. |
| BTEC | DDM |
| IB Diploma | 24 points |
| Access to HE | The Access to HE Diploma to include 30 Level 3 credits at Merit. Plus GCSE English and Mathematics at grade 4 / C or above. |
We recognise a breadth of qualifications, speak to one of our advisers today to find out how we can help you.
Are you eligible for the Fair Access Scheme?
We believe every student should have the opportunity to dream big, reach their potential and succeed, regardless of their background. Find out more about our Fair Access Scheme.
Select your region to find detailed information about entry requirements:

You can view our full list of country specific entry requirements on our Entry requirements page.
Alternatively, visit our International hub for further advice and guidance on finding in-country agents and representatives, joining our in-country events and how to apply.
English language requirements
IELTS: 6.0 overall, with no component lower than 5.5
If you don't meet the English language requirements, you can achieve the level you need by successfully completing a pre-sessional English programme before you start your course.
For more information on our approved English language tests visit our English language requirements page.
---
Fees and funding
2023/24 tuition fees.
| Student | Full-time | Part-time |
| --- | --- | --- |
| UK | £9,250 per year | Not available |
| International | £16,800 per year | Not available |
If you choose to do a work placement2, you should consider travel and living costs to cover this. There is also a tuition fee3 of £1,250 that will cover your academic support throughout your placement year.
For advice and guidance on tuition fees and student loans visit our Undergraduate Finance page and see The University's Tuition Fee and Refund Terms and Conditions.
We offer a range of International scholarships to students all over the world. For more information, visit our International Scholarships page.
Tuition fees cover the cost of your teaching, assessments, facilities and support services. There may be additional costs not covered by this fee such as accommodation and living costs, recommended reading books, stationery, printing and re-assessments should you need them. Find out what's included in your tuition costs.
The following are additional costs not included in the tuition fees:
Any optional overseas field trips or visits: £400+ per trip.
Any costs associated with securing, attending or completing a placement (whether in the UK or abroad)
How do you know if you need to pay UK or international tuition fees?

We carry out an initial fee status assessment based on the information you provide in your application. Your fee status determines your tuition fees, and what financial support and scholarships may be available to you. The rules about who pays UK (home) or international (overseas) fees for higher education courses in England are set by the government's Department for Education. The regulations identify all the different categories of student who can insist on paying the home rate. The regulations can be difficult to understand, so the UK Council for International Student Affairs (UKCISA) has provided fee status guidance to help you identify whether you are eligible to pay the home or overseas rate.

If you meet all the criteria required by any one category, including any residence requirements, your institution must charge you the home rate. You only need to find one category that you fit into.
---
Facilities
We have a range of facilities4 available to support our Business and Marketing students in putting the theories you are taught, into practice.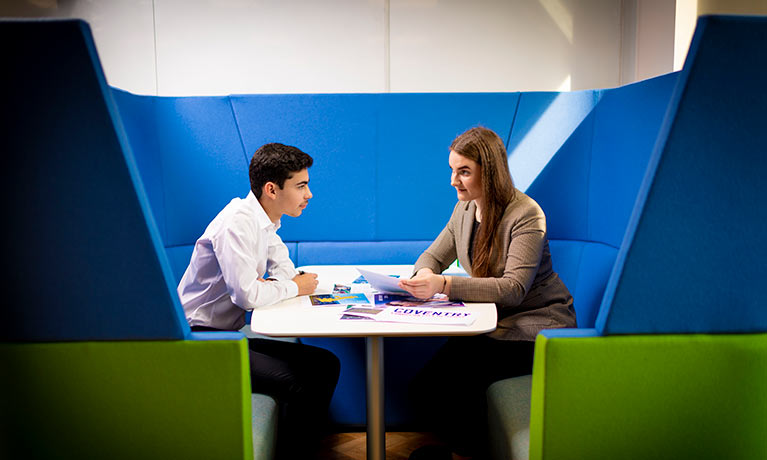 Designed to build creative minds, the DigiComm Lab is currently equipped with the latest industry-standard marketing and advertising software and devices to support your creative development.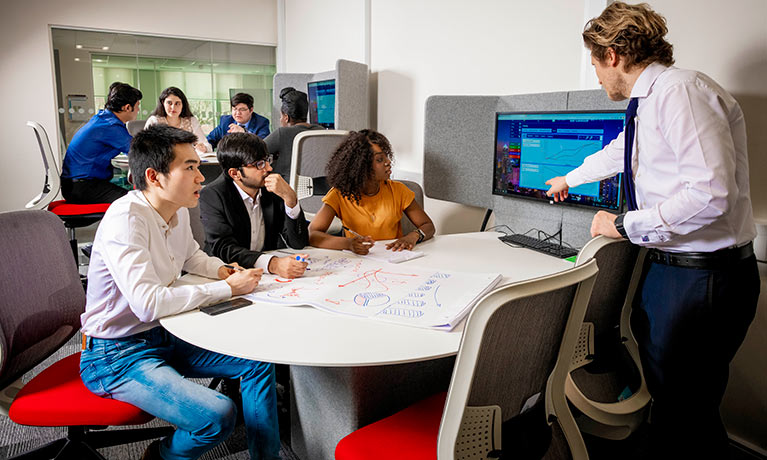 Coventry Business School's Business Simulation Suite utilises the latest business simulation software to give you the opportunity to improve your business skills.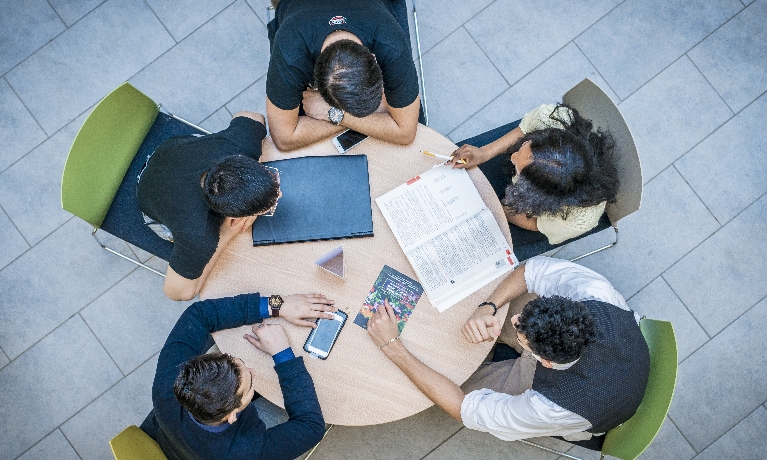 Our dedicated Talent Team can assist you in applying for work placements, graduate level jobs and offer skills development workshops. They also aim to organise networking events to introduce you to potential employers and industry contacts2.
---
Careers and opportunities
Upon successful completion of the course, you will be able to:
Apply appropriate business concepts, models or techniques to analyse marketing problems.
Source, analyse and apply appropriate marketing information to support decision making.
Present ideas and findings and communicate effectively to an audience in written, verbal or electronic format, using appropriate business media and IT applications.
Identify and analyse relevant sources of marketing information and research techniques across different contexts and cultures.
Appreciate current contemporary issues including sustainability, ethics and CSR in marketing and digital marketing.
Effectively use specialist tools in digital and social media marketing using appropriate software4.
Apply appropriate techniques to solve a range of different business management problems, including those of a financial nature.
Our Advertising and Digital Marketing BA (Hons) aims to provide a degree which can easily facilitate entrance into general business management roles or act as a springboard for roles such as a Sales Manager, Category Manager, Market Research Manager or Marketing Manager. You can expect to develop a critical and reflective understanding of marketing and its relationship with the wider international business environment. It could lead to potential future specialist career options in such areas as advertising, digital marketing and project coordination, as well as more general roles in business analysis, project management or sales management.
Through completing the degree you will gain expertise and confidence in search engine optimisation, content management, creative integrated communications, social media marketing, big data analysis, campaign planning and channel management as well as knowledge and application of key concepts and practice within the broader marketing discipline. In previous years students have secured roles at companies such as IBM, L'Oreal, Rolls Royce and Warner Brothers.
Where our graduates work
Some of our past graduates have gone on to a range of careers in marketing, advertising, PR, brand management, marketing research, digital marketing, sales and general management, with a wide range of large and small organisations such as Disney, Virgin Media, Dell, PepsiCo and Network Rail.
Further study
Upon successful completion of our course, you may wish to continue to further your studies at postgraduate level. You can do that right here at Coventry University, with our  Master of Business Administration (Marketing). Studied on campus or 100 per cent online, our MBA with Marketing specialism course looks in detail at topics such as strategy, digital and offline marketing, planning and management.
We also offer alternative postgraduate degrees if you decide to take a slightly different route. You may be entitled to an alumni discount on your fees if you decide to extend your time with us by progressing from undergraduate to postgraduate study. 
---
How to apply
UK students

Full-time students applying to start in September 2023 can apply for this course through UCAS from 6 September 2022. Read our application pages to find out your next steps to apply.

Part-time students should apply directly to the university.

---

If you'd like further support or more information about your course get in touch with us today.

International students

International codes:
FBLU098

Full-time students applying to start in September 2023 should apply directly to the university.

How to apply

For further support for international applicants applying for an undergraduate degree view our International hub.

You can also download our International guide which contains lots of useful information about our courses, accommodation and tips for travel.

---

Get in touch with us today for further advice and guidance.
Disclaimers

Coventry University together with Coventry University London Campus, CU Coventry, CU London, CU Scarborough and Coventry University Online come together to form part of the Coventry University Group (the "University") with all degrees awarded by Coventry University.

1Accreditations

The majority of our courses have been formally recognised by professional bodies, which means the courses have been reviewed and tested to ensure they reach a set standard. In some instances, studying on an accredited course can give you additional benefits such as exemptions from professional exams (subject to availability, fees may apply). Accreditations, partnerships, exemptions and memberships shall be renewed in accordance with the relevant bodies' standard review process and subject to the university maintaining the same high standards of course delivery.

2UK and international opportunities

Please note that we are unable to guarantee any UK or International opportunities (whether required or optional) such as internships, work experience, field trips, conferences, placements or study abroad opportunities and that all such opportunities may be subject to additional costs (which could include, but is not limited to, equipment, materials, bench fees, studio or facilities hire, travel, accommodation and visas), competitive application, availability and/or meeting any applicable travel COVID and visa requirements. To ensure that you fully understand the visa requirements, please contact the International Office.

3Tuition fees

The University will charge the tuition fees that are stated in the above table for the first Academic Year of study. The University will review tuition fees each year. For UK (home) students, if Parliament permit an increase in tuition fees, the University may increase fees for each subsequent year of study in line with any such changes. Note that any increase is expected to be in line with inflation.

For International Students, we may increase fees each year but such increases will be no more than 5% above inflation. If you defer your course start date or have to extend your studies beyond the normal duration of the course (e.g. to repeat a year or resit examinations) the University reserves the right to charge you fees at a higher rate and/or in accordance with any legislative changes during the additional period of study.

4Facilities

Due to COVID-19, some facilities (including some teaching and learning spaces) and some non-academic offerings (particularly in relation to international experiences), may vary from those advertised and may have reduced availability or restrictions on their use.

Student Contract

By accepting your offer of a place and enrolling with us, a Student Contract will be formed between you and the university. The 2023/24 Contract is currently being updated so please revisit this page before submitting your application. The Contract details your rights and the obligations you will be bound by during your time as a student and contains the obligations that the university will owe to you. You should read the Contract before you accept an offer of a place and before you enrol at the university.
Coventry University (Coventry)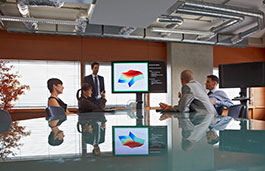 Business and Marketing BA (Hons)
Coventry University (Coventry)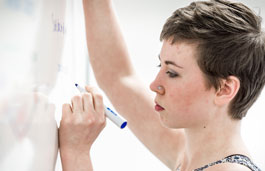 ---
---