Course Code
UCAS Code: W211
International Code: AHU055
Location
Coventry University (Coventry)
Study mode
Full-time
Part-time
Sandwich
Duration
3 years full-time
4 years sandwich
Up to 6 years part-time
Start date
September 2022
January 2023
---
Course overview
Study level: Undergraduate
The future graphic designer is curious, empathetic, responsible, knowledgeable, and technically adaptable. Coventry University's Graphic Design BA (Hons) course challenges and guides you to become just that.
This course shows you the skills and knowledge you need to become an independent designer with a conscience and boundless imagination. You can explore your own passions, adapt to changing briefs and understand the needs of diverse audiences.
With an ethos of experimentation, critical thinking, community and vocation, this course aims to encourage you to explore creative freedom and mediums, techniques and technologies.
We have a supportive network of staff, students, alumni, clients and industry guests to help you visualise research-informed concepts and innovative design strategies.
Your aims will be to develop a strong portfolio of work, and proactively define and pursue your own interests and long-term goals.

Global Ready
An international outlook, with global opportunities

Teaching excellence
Taught by lecturers who are experts in their field

Employability
Career ready graduates, with the skills to succeed
Why you should study this course
The course exposes you to a wide range of design contexts and outputs, giving you an holistic approach to graphic design whether you are a generalist or specialist. The purpose of the course is to teach you fundamental design skills and experience a range of design contexts. In turn, you will have the knowledge to develop your specialist skills in line with your personal creative identity.
The School of Art and Design is an 'Adobe Partner by Design', as well as being an Adobe Outstanding Centre of Excellence.
Current, excellent links with industry, many of whom in the past have offered employment, placements or professional guidance to our students, like IBM, Opus Books and Design Bridge.
Access to a network of practitioners through our Creative Voices speakers programme and regular studio visits, both local and international. Past speakers include Craig Oldham, Anthony Burrill and Jonathan Barnbrook. Previous studio visits include Pearlfisher, AKQA, Design Bridge, Kontrapunkt, Pentagram and JKR.
Opportunity to participate in self-funded study trips abroad* to places like Cyprus, Finland and Australia, as well as Holland and China as part of shorter cultural trips.
Strong track record of student success in national and international competitions. In recent years, these have included: first prize and runners-up for the Penguin Student Design Awards book cover design competition; a D&AD Yellow Pencil and 'Best of the Year' commendations; nominations for YCN.
Opportunities to work collaboratively with Coventry University Graphic Design students based in Hong Kong, Singapore and Malaysia.
Top 20
Coventry University is ranked among the 20 best universities in the country for Design and Crafts
Guardian University Guide 2021
Accreditation and Professional Recognition

Adobe
As part of our extensive skills development, we offer you the chance to take Adobe accredited modules as part of the university's Add+vantage scheme. Assessed by exams, this training will give you official Adobe accreditation in whichever software you've elected to study, providing a valuable addition to your CV, which is sure to enhance your employability.
The Add+vantage modules are accredited by Adobe and you can opt into them. However, the course itself is not accredited.
---
Graphic Design student Fiona Cheung talks through the preparations her course are making for the 2018 Degree Shows.
---
What you'll study
On this course, we teach within a framework that takes into account the multi-faceted roles a graphic designer might perform. Be it a storyteller, a problem solver or a persuasive strategist, the course allows you to explore these roles through a wide variety of projects along four main threads of inquiry: Narrative & Time, Systems & Information, Strategy & Direction and Personal Development Planning.
Cumulatively, these four branches of learning and their respective modules, make up the full course curriculum and celebrate the course's key pillars: experimentation, community, vocation and critical thinking. Therefore, we'll help you discover your individual style as you engage in creative play and begin defining your personal design identity; you'll explore technologies and materials and get the chance to use a variety of digital and traditional making workshops to visualise your ideas; you'll engage with industry through live client-led projects and through simulated projects, including competition briefs; and you will underpin your entire design journey in critical investigation of theories and research. In all modules, you are encouraged to explore lateral thinking, develop the capacity to advocate for your work and take risks in a safe environment.
In your first year, you will explore key aspects of graphic design thinking, theory and practice that will challenge your views on graphic design. We prompt you to develop visual research and ideation skills by exploring diverse themes with curiosity.
You will encounter the power of design to solve problems and make the world a more intelligible, effective place. We will guide you on how to communicate complex brand values and create a comprehensive promotional campaign.
Modules
Narrative and Time 1: Design Expression - 30 credits

This module will introduce students to key visual research and storytelling methods on a predefined theme or focus. By asking students to construct a view on a topic and communicate that visually, students learn to articulate and consolidate their ideas. It fosters curiosity and guides the student through a design process rooted in observation, investigation, interpretation and communication of research findings in a series of sustained narrative formats.

Assessment: portfolio

Systems and Information 1: Design Function - 20 credits

This module offers an array of fast-paced design briefs which require management and clarification of data in various visual formats. Students are guided through a systematic design process that enables them to define problems, propose solutions, present ideas and evaluate their work in relation to their own research and industry standard criteria: feasibility, utility, effectiveness.

Assessment: portfolio

Strategy and Direction 1: Design Promotion - 40 credits

This module encourages students to consolidate and develop skills and knowledge for print- and screen-based media by the productive integration of key aspects of graphic design practice: these include constructing the brief with an understanding of design contexts, concept development, application and experimentation, and testing and refining.

Assessment: presentation

Personal Development Planning 1: Design Reflection - 20 credits

This module focuses on the development of reflective and reflexive practice as pre-requisites for continuous learning, development and positioning. With respect to their developing practice and body of work, students will maintain a reflective blog which will help them learn how to collect, organise, reflect and plan as a means of monitoring progress and creating awareness of their own creative identity.

Assessment: portfolio

Add+vantage - 10 credits

You will also be able to take an Add+vantage module which can allow you to develop your CV by taking credits in an area of study that doesn't have to be related to your degree. The assessment type will depend on the type of Add+vantage module you wish to take.

Assessment: coursework, exam
You are taught to think more professionally about graphic design by exploring it in relation to its potential audience's needs and expectations. You will position your designs firmly within professional contexts and gain experience of collaborative working, defining your potential community of practice and picking up skills through the module briefs that match your career goals. You will enhance you awareness of design theory, concepts and contexts.
Modules
Narrative and Time 2: Design Experience - 30 credits

The aim of this module strand is to explore storytelling principles through a variety of applications and contexts. All three iterations of this module are built on the belief that designers can and should exercise their authorship and explore and express self-interests and stories of personal interest as a way of developing capabilities for design communication in the service of others.

Assessment: portfolio

Systems and Information 2: Design Systems - 20 credits

This module consolidates the learning and skills acquired in Systems and Information 1, and adds a critical and commercial dimension. Using conceptual thinking and specialist software, students will create a complete design system that is both functional and expressive. In communicating and presenting their work, students will practice core editorial concepts and copywriting skills.

Assessment: portfolio

Strategy and Direction 2: Design Awareness - 40 credits

In this module professional practice, teamwork and industrial standards are essential in realising design solutions. It aims to provide students with the opportunity to develop professional skills, accountability and creative aptitudes in the context of contemporary design practice and it's social and cultural implications. Students will undertake several projects including competition briefs and client-based team briefs.

Assessment: portfolio

Personal Development Planning 2: Design Community - 20 credits

This module continues to foster self-awareness and the student's alignment within a well-defined and investigated community of practice. It prompts students to develop an awareness of possible pathways and futures within the creative industries, both as potential employees and freelancers.

Assessment: portfolio

Add+vantage - 10 credits

You will also be able to take an Add+vantage module which can allow you to develop your CV by taking credits in an area of study that doesn't have to be related to your degree. The assessment type will depend on the type of Add+vantage module you wish to take.

Assessment: coursework, exam
Once you successfully completing the first two years of the course (i.e. having accumulated 240 credits) you can take a Professional or International Enhancement* module which runs for a full academic year.
Previous design students have worked in Australia, Germany, Finland and Spain.
Modules
Professional Placement

Study Abroad
In the final year, the course focuses on your professional and personal interests, using a combination of hypothetical, competition and live projects. You are given free rein to identify dynamic solutions that meet and challenge existing standards and design possibilities. You will build a bespoke personal brand identity which will help give you the confidence to join the industry.
Projects might include: exhibition design, competition briefs, design writing, portfolio development, experimental practice.
Modules
Narrative and Time 3: Design Experiment - 30 credits

All modules within the 'Narrative and Time' branch look at the development of visual narrative and expressive design skills, competencies and knowledge along three key learning outcomes. To this effect, students should expect to research, conceptualise and implement. Students are taught to generate and manipulate visual material towards the expressive communication of concepts across a variety of narrative outputs ranging from printed formats to film and moving image. Formal experiments and play are key parts of the teaching method.

Assessment: portfolio

Systems and Information 3: Design Identity - 20 credits

All modules within the 'Systems and Information' branch look at the development of functional design skills, competencies and knowledge along three key learning outcomes. To this effect, students should expect to: analyse, apply and test. Teaching support will guide students in bridging design intention and its reception through rigorous user-testing as a means of challenging the effectiveness of proposed systems and applications. Formative feedback strategies provoke students to defend their design approaches using research as a validation tool moderated against rational design execution and staff and peer review. This will help students identify areas for improvement and likely solutions.

Assessment: portfolio

Strategy and Direction 3: Design Persuasion - 40 credits

All modules within the 'Strategy and Direction' branch look at the development of strategic design skills, competencies and knowledge in various contexts: promotional, persuasive or advertence; and along three key learning outcomes. To this effect, students should expect to: strategise, direct, evaluate and collaborate. Students are encouraged to work collaboratively both in teams and with other stakeholders: clients or print technicians, as they practice design within real-life scenarios. To support students in this, they are equipped with project management skills and methods of goal setting and time-management.

Assessment: portfolio

Personal Development Planning 3: Design Critique - 20 credits

All modules within the 'Personal Development Planning' branch look at the development of the student as an emerging graphic design practitioner with a comprehensive understanding of their industry. To this effect, students should expect to: recognise, synthesis and reflect. Students will validate their post-graduate plans and creative positioning through formative and summative academic review and the development of an outward-facing portfolio which is drawn from their synthesising of learning on the module.

Assessment: portfolio

Add+vantage - 10 credits

You will also be able to take an Add+vantage module which can allow you to develop your CV by taking credits in an area of study that doesn't have to be related to your degree. The assessment type will depend on the type of Add+vantage module you wish to take.

Assessment: coursework, exam
We regularly review our course content, to make it relevant and current for the benefit of our students. For these reasons, course modules may be updated.
---
How you'll learn
You can study this course for three years full-time, and four to six years part-time. In a typical teaching week, you will have approximately 13 'contact' hours of teaching. This includes a combination of:
medium group teaching: workshops, seminars and lectures
small group teaching: seminar, critiques and tutorials
studio practice and bookable workshop access
The contact hours may be made up of a combination of face-to-face teaching, individual and group tutorials, and online activities*.
The School of Art and Design often provides opportunities to engage in external or collaborative activities such as competition/Industry briefs and speakers beyond your course studies. We strongly encourage you to take advantage of these opportunities to support your learning journey.
---
Assessment
Our teaching and learning strategy is based around four key pillars:
Community - taking part in collaborative projects, international trips (previous destinations include Berlin, Amsterdam, Copenhagen) and global studio visits.
Vocation - positive graduate outcomes through employment or entrepreneurship.
Experimentation - expression, play and experiments are serious components on the course.
Critical Thinking - research methods, design writing and critiques.
---
Job ready
On successful completion, you will be able to:
demonstrate your accountability, adaptability and resilience to practice within continuously changing diverse cultural contexts at a professional and at a socially engaged level.
demonstrate ownership, engagement, initiative and self-awareness of your work.
work independently and collaboratively with professionalism.
present and advocate work effectively and competently to a variety of audiences, demonstrating your conceptual, visual, oral and interpersonal skills.
practise critical thinking through design development by applying sustained methods of research, investigation, analysis and interpretation.
develop work which reflects relevant skills, including context, stakeholder expectations, environmental factors and socio-cultural norms.
employ convergent and divergent thinking, speculative inquiry, experimentation and risk-taking in the processes of observation, investigation, visualisation and making.
effectively communicate your sustained creative and conceptual design outputs using appropriate tools, technologies and materials.
apply key design theories and techniques in the control of form and content.
---
International experience opportunities
There are opportunities for exchange with students on a similar course in overseas universities. For example, second and final-year students may have opportunities to visit an international university as part of their studies, and European cultural visits will be offered to all students in all years*.
Throughout the course, graphic design projects are set with an international focus, enhancing your global experience and broadening your mindset. Students will also engage in Collaborative Online International Learning (COIL) projects with partner institutions and other international universities around the world*.
---
Typical offer for 2022 entry.
| Requirement | What we're looking for |
| --- | --- |
| A level | BBC to include at least one Art or Design subject |
| GCSE | Minimum 5 GCSE's graded 9-4 / A* - C or equivalent, including English |
| BTEC | DMM in an Art or Design subject |
| IB Diploma | 29 points to include Visual Arts or Design Technology at Higher level |
We recognise a breadth of qualifications, speak to one of our advisers today to find out how we can help you.
Portfolio
You may be required to submit a portfolio/show-reel/written work (as appropriate for the particular course) and you may be asked to attend an interview if it is practical to arrange.
In evaluating the candidate's potential and appropriateness we look for the following skills, which may be demonstrated through but not limited to design specific briefs:
Adaptability and curiosity
Propensity for acquiring technical skills
Critical engagement with ideas and concept making
Visual aptitudes: use of colour, composition, storytelling
Use and diversity of mediums: photography, illustration, typography
Are you eligible for the Fair Access Scheme?
We believe every student should have the opportunity to dream big, reach their potential and succeed, regardless of their background.
Select your region to find detailed information about entry requirements:

You can view our full list of country specific entry requirements on our Entry requirements page.
If you do not have the typical entry requirements, you may want to consider studying this course with an international foundation year. Upon successful completion our International Foundation Year - Art, Design and Media will provide you with the knowledge and skills you need to progress onto this undergraduate degree.
Alternatively, visit our International hub for further advice and guidance on finding in-country agents and representatives, joining our in-country events and how to apply.
English language requirements
If you don't meet the English language requirements, you can achieve the level you need by successfully completing a pre-sessional English programme before you start your course.
For more information on our approved English language tests visit our English language requirements page.
---
Fees and funding
2022/23 Tuition fees
| Student | Full time | Part time |
| --- | --- | --- |
| UK | £9,250 per year | Not available |
| International | £18,050 per year | Not available |
For advice and guidance on tuition fees and student loans visit our Undergraduate Finance page and see The University's Tuition Fee and Refund Terms and Conditions.
We offer a range of International scholarships to students all over the world. For more information, visit our International Scholarships page.
Tuition fees cover the cost of your teaching, assessments, facilities and support services. There may be additional costs not covered by this fee such as accommodation and living costs, recommended reading books, stationery, printing and re-assessments should you need them. Find out what's included in your tuition costs.
---
Facilities
The Faculty of Arts and Humanities is joining two of our school's completely refurbished Art and Design buildings and adding a range of new facilities. These will include a hyper studio designed for cross-disciplinary projects; immersive studios with cutting-edge virtual reality and mixed-reality technologies. Our aim is to offer you sector-leading facilities in a unique environment.
You'll also be able to access specialised photographic material including photographic studios through the university's renting scheme. You will be encouraged to use our spaces and facilities to explore multiple materials, techniques and equipment, pushing the boundaries of visual communication. For example, you might design a brand-new font in Illustrator, make it in wood on the latest laser-cutter, print it on a 150-year-old hand-operated press, then scan it and animate it in After Effects.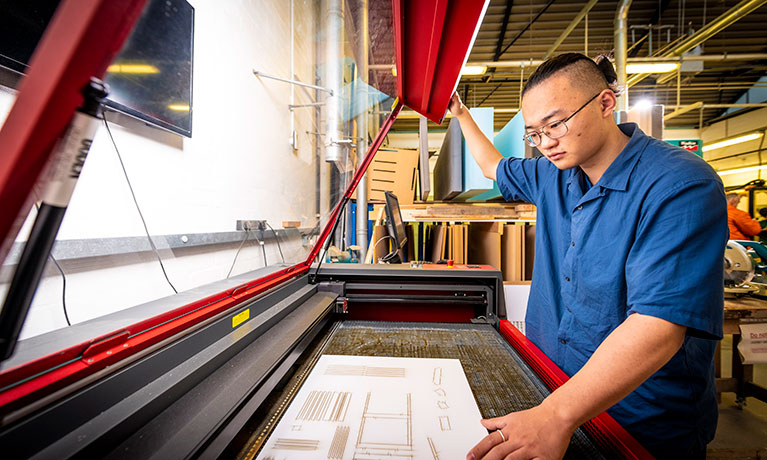 Print-making workshops
Our print-making space features silk-screen printing, relief printing and etching facilities that you can use to generate artwork for your graphic design projects. (Location: Delia Derbyshire Building)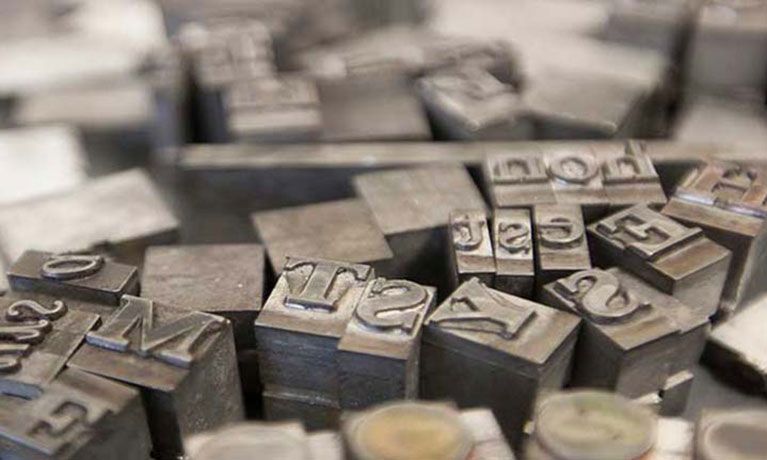 Letterpress workshop
Our letterpress workshop provides the opportunity to typeset using authentic metal and wooden type, and print your text on an original handpress.
(Location: Delia Derbyshire Building).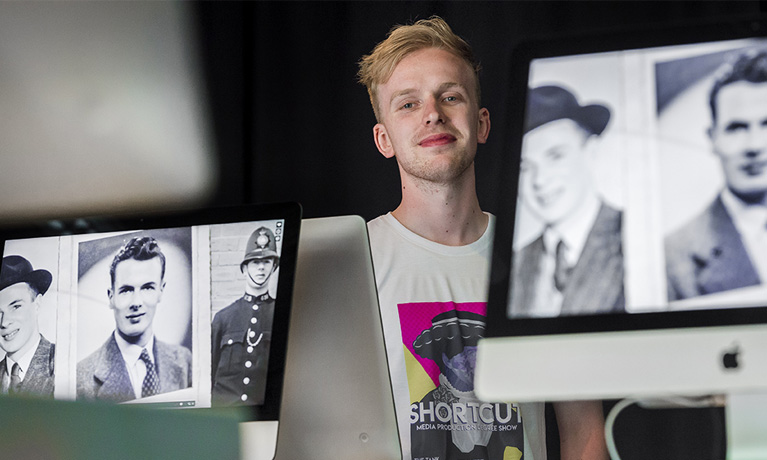 Software suites
Our studios are equipped with the latest Adobe software, meaning you have cutting-edge digital tools with which to design print or multimedia products. (Location: Delia Derbyshire Building).
---
Careers and opportunities
On graduation, you have the option to continue your study by applying for postgraduate study or setting yourself up as a design consultant, independent practitioner or as part of a studio collective. You could pursue careers, both freelance and in-house, across a wide range of disciplines within the contemporary creative industries or all manner of professional service organisations—from publishing to advertising, education to local government.
We are committed to preparing you for your future career. The university's Talent Team provides a wide range of support services to help you plan and prepare.
Where our graduates work
Graduates from this course have gone on to provide graphic design services for a number of well-known companies including: the Mill, Tottenham Hotspur Football Club, IBM, Springetts Brand Design, Interbrand, Scholastic, and Havas.
Further study
You can choose to continue your studies at Coventry University with our Graphic Design MA. You may be entitled to an alumni discount on your fees if you decide to extend your time with us by progressing from undergraduate to postgraduate study.
What our alumni say
Staff show care and concern for not only our well-being but for the immediate and eventual future of their students. This translates to better performance due to one-on-one tutorship and advice.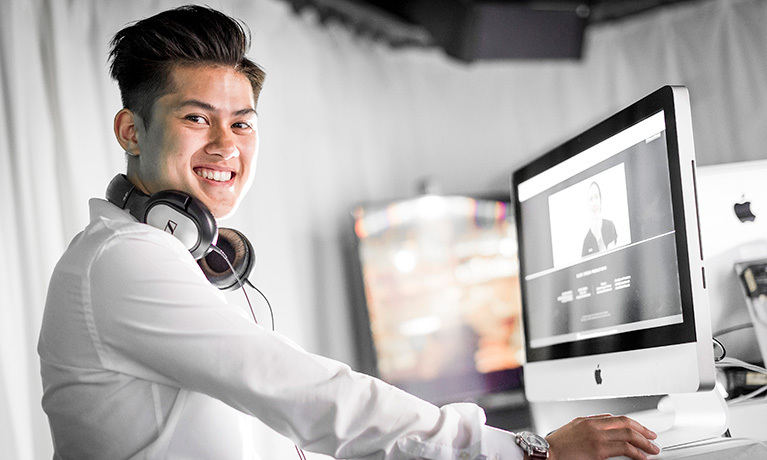 ---
How to apply
UK Students

Full-time students applying to start in September should apply for this course through UCAS. Part-time students should apply directly to the university. Read our application pages to find out your next steps to apply.

---

For further support or more information about your course get in touch with us today.

International Students

Full-time students applying to start in September should apply directly to the university. Read our application pages to find out your next steps to apply.

How to apply

For further support for international applicants applying for an undergraduate degree view our International hub.

You can also download our International guide which contains lots of useful information about our courses, accommodation and tips for travel.

---

Get in touch with us today for further advice and guidance.
You may also like
Coventry University (Coventry)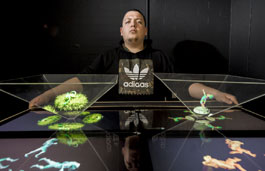 Coventry University (Coventry)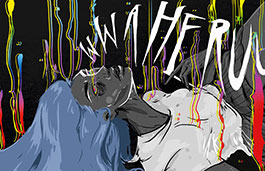 Coventry University (Coventry)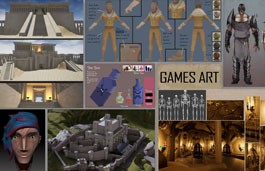 ---
---
Disclaimer

Student Contract

By accepting your offer of a place and enrolling with us, a Student Contract will be formed between you and the university. A copy of the 2021/22 Contract can be found here. The Contract details your rights and the obligations you will be bound by during your time as a student and contains the obligations that the university will owe to you. You should read the Contract before you accept an offer of a place and before you enrol at the university.

Tuition fees

The tuition fee for the course that is stated on the course webpage and in the prospectus for the first year of study will apply. We will review our tuition fees each year. For UK and EU students, if Parliament permit an increase in tuition fees, we may increase fees for each subsequent year of study in line with any such changes. Note that any increase is expected to be in line with inflation. Following the UK's exit from the European Union, EU students should be aware that there may be a change to UK laws following the UK's exit, this may change their student status, their eligibility to study part time, and/or their eligibility for student finance. We will act in accordance with the UK's laws in force in relation to student tuition fees and finance from time to time.

For International students the tuition fee that is stated on the course webpage and in the prospectus for the first year of study will apply. We will review our tuition fees each year. For international students, we may increase fees for each subsequent year of study but such increases will be no more than 5% above inflation.

Accreditations

The majority of our courses have been formally recognised by professional bodies, which means the courses have been reviewed and tested to ensure they reach a set standard. In some instances, studying on an accredited course can give you additional benefits such as exemptions from professional exams (subject to availability, fees may apply). Accreditations, partnerships, exemptions and memberships shall be renewed in accordance with the relevant bodies' standard review process and subject to the university maintaining the same high standards of course delivery.

Facilities

Facilities mentioned on this page may not be relevant for every course. Due to the ongoing restrictions relating to COVID-19, some facilities (including some teaching and learning spaces) and some non-academic offerings (particularly in relation to international experiences), may vary from those advertised and may have reduced availability or restrictions on their use.

Placements and study abroad opportunities

Please note that we are unable to guarantee any placement or study abroad opportunities and that all such opportunities may be subject to additional costs (e.g. travel, visas and accommodation etc.), competitive application, availability and/or meeting any applicable visa requirements. To ensure that you fully understand the requirements in this regard, please contact the International Office for further details if you are an EU or International student.

Additional costs

This course may incur additional costs associated with any field trips, placements or work experience, study abroad opportunities or any other opportunity (whether required or optional), which could include (but is not limited to), equipment, materials, bench fees, studio or facilities hire, travel, accommodation and visas).