Physics and Mathematics BSc (Hons)
Course Code
UCAS Code: F302
International Code: EECU147
Location
Coventry University (Coventry)
Study mode
Full-time
Sandwich
Duration
3 years full-time
4 years sandwich
Start date
September 2023
This is a proposed new course for 2023-24 entry and the course content will be added shortly. Please keep checking back on this course page to see our latest updates.
---
Course overview
Study level: Undergraduate
This course aims to provide you with a grounding of physics, the queen of the sciences, multiplied by a solid knowledge of mathematics, programming and numerical methods required for understanding the universe.
This physics and mathematics degree combines a thorough education in mathematics with explorations of phenomena at all length scales, from the sub-atomic level (quantum mechanics) to the macroscopic scale (cosmology), and everything in between.
You will have the opportunity to gain expertise in mathematics and translate concepts in physics into mathematical and computational models, allowing you to solve various physical and real-world problems upon successful completion of the course.
An essential part of the course relies on understanding numerical and experimental processes and the uncertainties inherent to measurements. As such, there will be ample opportunity for you to engage with real-world data analysis and experimental techniques using activity-led learning, lab-before-lecture and flipped learning techniques, which have formed a long-standing part of Coventry University's teaching and learning strategy.
Over the course of your studies, you will have the chance to learn a variety of analytical and numerical tools used by physicists to tackle problems in the field of statistical mechanics, cosmology, or quantum mechanics.

Global Ready
An international outlook, with global opportunities

Teaching excellence
Taught by lecturers who are experts in their field

Employability
Career ready graduates, with the skills to succeed
Why you should study this course
Studying this physics and mathematics degree at Coventry University will provide you with the opportunity to delve into the laws governing the universe, from a microscopic (particles and atoms) to an astronomical scale (planets and galaxies), and the diverse and beautiful language of mathematics required to describe the laws.
Technological advances such as the current digital revolution, quantum computing, and holographic screens were driven by the curiosity of generations of scientists investigating the fundamental principles of physics. Future advances, will likewise, depend on our evolving understanding of physics. Since ancient times, critical thinking has been at the heart of all physical theory. You will acquire the core meta skill traditional in physics to question everything, to take nothing for granted, to test theory against experiments until one reaches a coherent and satisfying model of the world around us.
You will be taught by a teaching team which includes active researchers in physics and applied mathematics with expertise in complex systems, statistical physics and fluid dynamics, who share their research expertise through teaching and supervising projects. The teaching team is passionate about and uniquely oriented towards success and the wellbeing of their students (staff may be subject to change).
Studying physics and mathematics will provide you with the opportunity to develop practical, experimental, and strong problem-solving skills. This may open the door, not only to careers in all areas of science, engineering, and teaching, but thanks to the transferable nature of the skills developed, graduates are also much appreciated in areas as diverse as data science, actuarial science, finance, and banking.
You'll also receive one-to-one assistance from

sigma,

the university's Centre for Excellence in Mathematics and Statistics Support, which previously won the Times Higher Education (THE) award for Outstanding Support for Students.
You may also like
Coventry University (Coventry)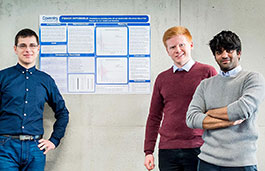 Coventry University (Coventry)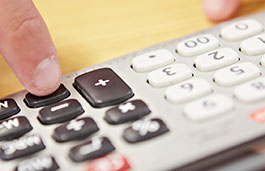 Mathematics and Statistics BSc (Hons)
---
Disclaimer

This is a proposed new course for 2023-24 entry and the course content will be added shortly. Please keep checking back on this course page to see our latest updates.