Psychology MSc (online)
Study level:

Postgraduate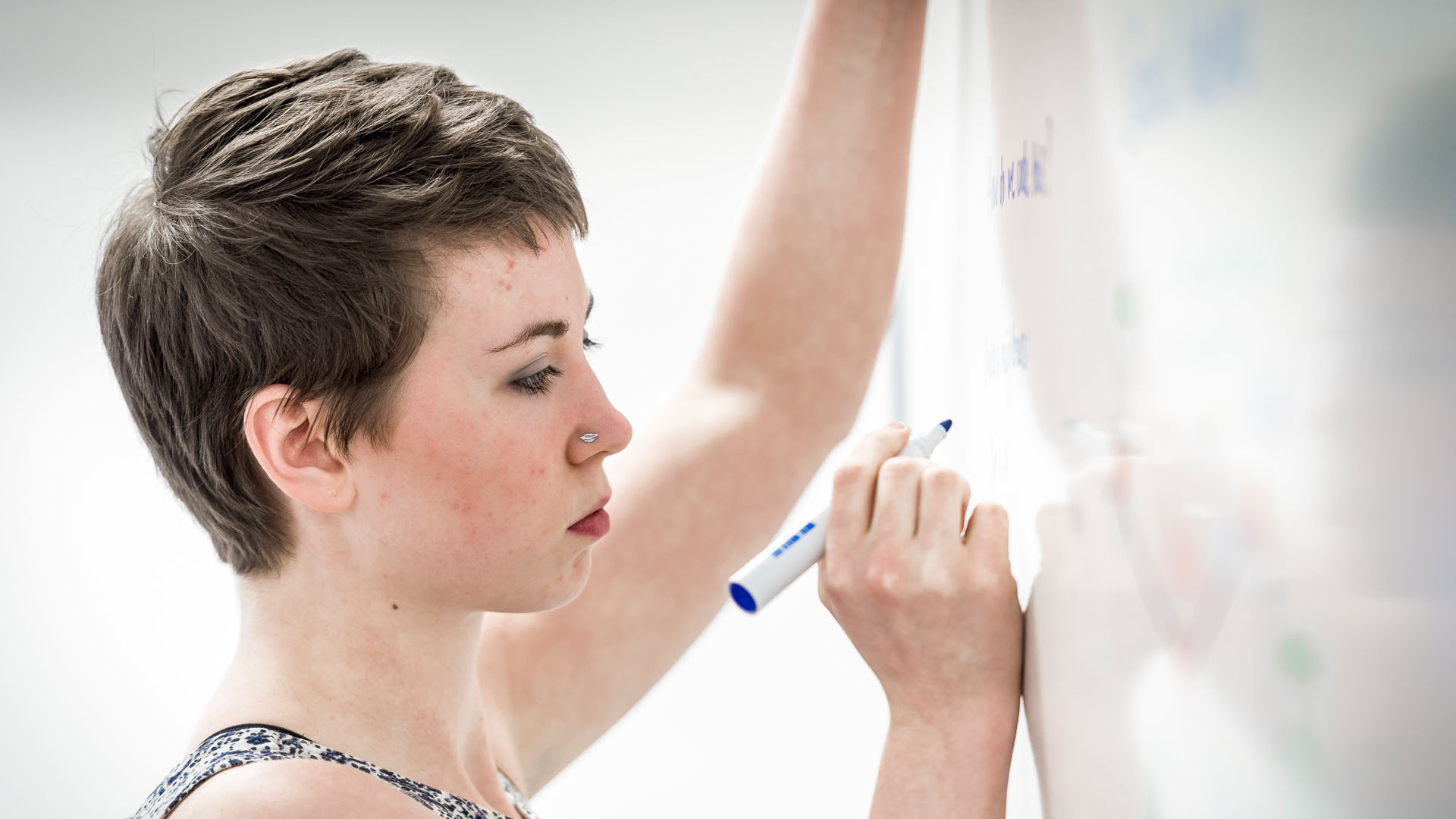 Accredited by the British Psychological Society (BPS), this is a specialist conversion course designed for non-Psychology graduates who wish to pursue a career as a psychologist.
Location
100% online study
Duration
2 years part-time (online)
---
Course overview
Accredited1 by the British Psychological Society (BPS), this is a specialist conversion course designed for non-Psychology graduates who wish to pursue a career as a psychologist.
Studied 100% online, you'll gain a thorough grounding in core psychological theories and research methodologies, as well as their origins, history and development.
It confers eligibility for students to apply for Graduate Basis for Chartered Membership (GBC) with the British Psychological Society (BPS), which is the first step towards becoming a Chartered Psychologist.
You will have the opportunity to build the knowledge and skills necessary to fully appreciate the depth and breadth essential to the study of psychology, encompassing traditional and contemporary psychological models, theories and methodologies.
We place a significant emphasis on professional research methods, developing your knowledge and skills in planning, carrying out, analysing and writing about research in applied psychology.

Global ready
An international outlook, with global opportunities

Teaching excellence
Taught by lecturers who are experts in their field

Employability
Career ready graduates, with the skills to succeed
Why you should study this course
On this 100% online course, you'll have the opportunity to gain an insight into behaviour from a variety of perspectives in the core fields of: cognitive psychology; developmental psychology; history and philosophy of psychology; individual differences; psychobiology; and social psychology.
Our innovative teaching and learning aims to incorporate numerous active learning methods to encourage your participation and deepen your understanding of specific subjects. Some of the specialist modules allow us to look at how psychology is applied in specific contexts. For example, the 'Applied Psychology' module considers its impact within the modern-day world - in counselling, clinical, forensic, educational, sport, work and health psychology. 100% of students found our Psychology courses intellectually stimulating in the Postgraduate Taught Experience Survey (PTES) 2020.
You'll gain a sophisticated awareness of problems, issues and ethics in applied research in psychology, such as evaluating a counselling intervention to target victims of domestic violence or considering whether it is acceptable to deceive participants. You will also have the chance to conduct a number of practical research exercises and will produce an extensive piece of independent research on a topic of your choice (pending ethical approval) - anything from understanding the variables that influence attribution of blame towards rape victims to the pre- and post- entry barriers to disabled individuals obtaining senior management positions.
Throughout the course there is an emphasis on developing transferrable skills, such as IT, online group work, communication, report writing, numeracy and presentation skills.
You'll be taught by our highly respected and experienced course team who have links to professional practice and are actively engaged in research. Their teaching excellence has been recognised as Associate Fellows, Fellows or Senior Fellows of the Higher Education Academy (HEA) (staff subject to change).
Accreditation and Professional Recognition
This course is accredited1 and recognised by the following bodies:

British Psychological Society (BPS)
This course is accredited by the British Psychological Society (BPS) for the 2022/23 intake and confers eligibility to apply for the Graduate Basis for Chartered Membership (GBC), which is the first step towards becoming a Chartered Psychologist
Graduates must achieve a 50% average for all modules contributing to the accredited MSc Psychology Conversion degree (BPS Standards for the Accreditation of the Masters Programme in Psychology, October 2019). Graduates who do not meet this requirement will exit with a non-accredited award. To achieve the necessary number of credits for all awards (accredited and non-accredited), graduates must achieve the necessary 40% pass mark for all modules contributing to the award.
---

---
---
As a two-year conversion course you will have an intensive yet rewarding journey through each semester as we cover the key approaches to psychology and learn practical research skills in your journey towards producing your own independent research project. Additionally, this course includes the Chartered Management Institute (CMI) Professional Development module in Creativity, Change and Innovation.
Modules
Biological Psychology - 10 credits

This module aims to explore the inter-relationship between behaviour and biological processes. We aim to review basic principles of nervous and endocrine system structure and function before considering specific areas of interest to the biological psychologist such as the role of sleep, the nature of addiction, behavioural genetics and pain.

Developmental Psychology - 10 credits

This module examines psychological development from the pre-natal period through to adolescence drawing on key theoretical concepts and research findings. You will be encouraged to develop your critical evaluation skills and to develop a critical understanding of modern developmental psychology. An emphasis will be placed on the application of developmental psychological theory to applied settings and real-world issues such as education and the identification of developmental problems and the development of interventions to help children with developmental problems.

Research Methods in Psychology 1 - 20 credits

The focus of the module is direct practical experience of how to design, conduct, and report psychological research with specific focus on quantitative, experimental methodology. The module will progress from the conceptual understanding that is necessary to develop research proposals, through the practical considerations involved in the design and implementation of research designs, to the skills and knowledge required to summarise, analyse and present research findings.

Cognitive Psychology - 10 credits

This module aims to develop your understanding of key cognitive processes such as memory, attention and problem solving. Contemporary research and theory will be considered, and you will be encouraged to develop evaluative and critical thinking skills when considering this. An emphasis will be placed on how cognitive psychological theory can be applied in everyday settings.

Research Methods in Psychology 2 - 20 credits

The aim of this module is to provide you with a firm grounding in qualitative and non-experimental methods and techniques commonly used in applied psychology. The module will focus on developing a critical knowledge and understanding of different selected qualitative designs and analytical approaches used in applied psychology research. To this end, you will have the opportunity to learn how to analyse, report, interpret and write-up qualitative research in line with the BPS code of ethical conduct.

Social Psychology - 10 credits

This module is designed to give you an in-depth exploration of applied topics in social psychology. You will consider both the traditional and critical philosophies underlying contemporary social psychological research and a range of theoretical and methodological perspectives. You will be encouraged to develop your critical evaluation skills and to develop a critical understanding of modern social psychology.
Modules
Origins and Concepts of Psychology - 10 credits

The aim of the module is to introduce you to the historical and philosophical issues which provide a context for the modern study of psychology. The module outlines the field of psychology from its origins in the philosophy and the natural sciences of the 18th century through to the perspectives and sub-disciplines of psychology as a modern, scientific and applied discipline.

Project Planning and Ethics in Psychology - 10 credits

The aim of the module is to enable you to conceive a topic for dissertation, conduct background literature reviews on this topic, and develop a complete and approved proposal including consideration of ethics for your research dissertation.

Global Professional Development - Leading and Creating Organisational Health and Wellbeing - 10 credits

This module aims to provide you with a framework of knowledge and understanding of how to effectively lead and develop people in organisations for better health and wellbeing using a range of approaches. You will explore for example, the influence and impact of leadership theories, culture and the impact of health and wellbeing on organisational performance in different types of organisational scenarios. You will appraise contemporary approaches for the creation of healthy work systems with emphasis placed upon modern-day methods and the role and skills of leaders in coaching and mentoring.

Ultimately, you will be given the opportunity to propose a series of recommendations to create and sustain a positive culture of health and wellbeing within an organisational context. Finally, the module requires you to reflect critically on their personal learning and development needs and how they work with others, from an ethical and professional standpoint to encourage your continuing professional development.

Applying Psychology - 10 credits

The main aims of this module are: to introduce you to a selection of applied areas in psychology; to include various psychological theories as they are applied to the area, and examples of types of research that are appropriate to those areas; and to provide career information leading to professional practice in those areas. Within each area, you will explore issues of current interest in the field, and develop skills which would be useful to a psychologist practising in the field. Applied areas presented may vary from year to year but may include occupational psychology, forensic psychology, health psychology, educational psychology, clinical psychology, counselling psychology and developmental psychology.

Individual Difference - 10 credits

This module aims to focus attention on the role of the individual within the study and development of psychology. The module integrates your previous psychological knowledge by explaining the nature of the developed individual as seen from various perspectives. These perspectives may include the psychoanalytic, behavioural, cognitive, biological and humanistic. It also summarises attempts to measure human psychological characteristics and covers the main areas of theory, research and debate concerning individual differences. Finally, it investigates the philosophical implication of these attempts by questioning the original scientific paradigm of psychologists involved in attempting such measurement and explanation.

Independent Psychology Project - 50 credits

The aim of this project is to engage you in supervised but independently undertaken empirical research at an advanced level. You will be encouraged to integrate and practice the skills acquired during the course and to investigate in depth at master's level an area of specific interest to you. Additionally, you will be expected to demonstrate a critical and evaluative understanding of the research process including the ethics, issues and problems in conducting empirical research in psychology.
We regularly review our course content, to make it relevant and current for the benefit of our students. For these reasons, course modules may be updated.
Undertaking the MSc in Psychology as an older student has been a fabulous experience. The diverse content of the course has been fascinating, ranging from history and origins of psychology, through its biological and cognitive aspects, research methods and its real-life applications.

Working on an independent project was hugely fulfilling, providing the opportunity to engage with a topic of interest in great depth devising and organising real-world research related to it. Through the course I have made great new friends and broadened my skills whilst redirecting my career interests.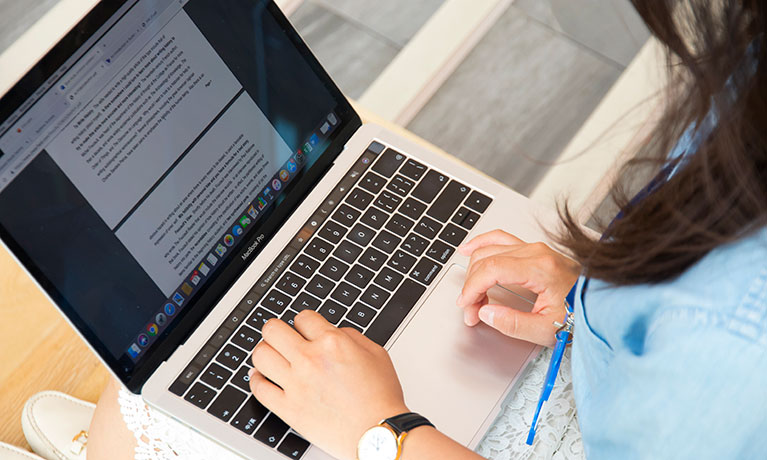 ---
How you'll learn
This course typically starts in January and May, so please confirm your preference when you enquire. You will study online over two years part-time.
This course is taught using a mixture of online pre-recorded lectures and workshops and practical, 'hands-on' skills activities. Core course content will be delivered during the lectures, while the associated workshop activities offer opportunities for you to explore topics more independently, receive guidance on coursework assignments, begin to apply your knowledge and develop your academic and transferrable skills. Staff also offer optional group and one to one drop-in sessions hosted online.
We consciously embrace a variety of learning styles, using PowerPoint lecture notes, videos and media clips and discussions through online forums. You will often be provided with recommended reading materials to engage with prior to, and outside of teaching sessions, such as book chapters, journal articles or other web resources.
Where possible, we endeavour to highlight the many different applied areas of psychology, with past students hearing from an ex-police hostage and crisis negotiator from West Midlands Police, as well as educational and forensic psychologists2.
---
Teaching contact hours
This online course has been designed specifically to allow you to study when it is convenient for you. The materials should be available any time of the day or night4. The course material is presented online and contains interactive activities, such as student discussion forums and presentations and other formats. In addition, you will be expected to undertake further self-directed study each week, for example, completing the recommended reading that accompanies your lectures, working on coursework assignments, taking part in group work and exam revision.
Feedback from previous participants suggests students should expect to spend up to 2.5 days a week studying including teaching.
As an innovative and enterprising institution, the university may seek to utilise emerging technologies within the student experience. For all courses (whether on-campus, blended, or distance learning), the university may deliver certain contact hours and assessments via online technologies and methods.
In response to the COVID-19 pandemic, we are prepared for courses due to start in or after the 2022/2023 academic year to be delivered in a variety of forms. The form of delivery will be determined in accordance with Government and Public Health guidance. Whether on campus or online, our key priority is staff and student safety.
---
Assessment
This course will be assessed using a variety of methods which could vary depending upon the module. Assessment methods include essays, practical reports, online tests, a test development exercise, case study, online presentations, and an annotated bibliography.
The Coventry University Group assessment strategy ensures that our courses are fairly assessed and allows us to monitor student progression towards the achieving the intended learning outcomes.
---
Applicants should hold the equivalent of a 2:2 undergraduate degree.
We recognise a breadth of qualifications, speak to one of our advisers today to find out how we can help you.
Applicants should hold the equivalent of a 2:2 undergraduate degree.
Select your region to find detailed information about entry requirements:
You can view our full list of country specific entry requirements on our Entry requirements page.
Alternatively, visit our International hub for further advice and guidance on finding in-country agents and representatives, joining our in-country events and how to apply.
English language requirements
IELTS: 6.5 overall, with no component lower than 5.5
If you don't meet the English language requirements, you can achieve the level you need by successfully completing a pre-sessional English programme before you start your course.
For more information on our approved English language tests visit our English language requirements page.
---
Fees and funding
2023/24 Tuition fees
| Student | Full-time | Part-time |
| --- | --- | --- |
| UK | £10,600 (part-time total fee) | Not available |
| International | £16,950 per year | Not available |
For advice and guidance on tuition fees3 and student loans visit our Postgraduate Finance page.
We offer a range of International scholarships to students all over the world. For more information, visit our International Scholarships page.
How do you know if you need to pay UK or international tuition fees?

We carry out an initial fee status assessment based on the information you provide in your application. Your fee status determines your tuition fees, and what financial support and scholarships may be available to you. The rules about who pays UK (home) or international (overseas) fees for higher education courses in England are set by the government's Department for Education. The regulations identify all the different categories of student who can insist on paying the home rate. The regulations can be difficult to understand, so the UK Council for International Student Affairs (UKCISA) has provided fee status guidance to help you identify whether you are eligible to pay the home or overseas rate.

If you meet all the criteria required by any one category, including any residence requirements, your institution must charge you the home rate. You only need to find one category that you fit into.
---
Careers and opportunities
On successful completion of this course, you will have:
A comprehensive and critical understanding of psychology as a discipline (i.e., the core areas and their interrelatedness, diversity, historical origins, theories, debates and concepts, development, and limitations);
A critical approach to the identification, analysis, and evaluation of psychological research evidence and theory (i.e., psychological literatures);
A critical understanding of psychological research paradigms, research methods, data analyses, and the ability to work professionally and ethically, culminating in the successful execution of an independent psychology research project;
A critical understanding of how psychology can be applied to global, real-world questions, situations, and contexts for the benefit of wide-reaching communities;
A range of transferable skills including, but not necessarily limited to, working independently and within teams, numerical and reasoning skills, digital literacy, communicating effectively in a variety of media to different audiences with scientific argument and sensitivity, appropriate self-management strategies to organise time and workloads;
To critically evaluate the principles for leading and developing people and a culture of organisational health and wellbeing.
Psychology is used professionally in all areas of life, from education and health to the economy and crime. Psychologists help people of all ages – from young children to teenagers, adults and the elderly. They support people facing a wide range of circumstances, from the bereaved to those made redundant, victims of crime to the mentally ill.
There are two stages to becoming a Chartered Member of the BPS, requiring a combination of professional education and practice, during which you will choose to specialise in a particular area such as clinical psychology or educational psychology.
In the first instance, you need the Graduate Basis for Chartered Membership (GBC), which is achieved by completing a conversion course like this if you don't already hold an accredited undergraduate degree. The next stage will involve professional practice and may require further master's study, depending on the field of psychology you wish to follow. Detailed guidance is available on the BPS website.
Coventry University is committed to helping you to prepare for your future career and aims to give you a competitive edge in the graduate job market. The university's Talent Team provides a wide range of support services to help you plan and prepare for your career.
Where our graduates work
Our postgraduate degree may open the doors to a variety of positions. Recent graduates have gone to work in teaching, human resources, management and a children's hospital school, also as a performance analyst, psychological wellbeing practitioner, human rights investigator and child development advisor. Others have chosen to become a trainee educational psychologist, trainee forensic psychologist, trainee clinical psychologist on Doctoral programmes, pursue a PhD and further their academic career as a lecturer or research assistant.
---
How to apply
UK students

To apply to study for a postgraduate course at Coventry University, you can apply online.

---

For further support or more information about your course get in touch with us today.

International students

Full-time international students applying to start in September should apply directly to the university. Read our application pages to find out your next steps to apply.

How to apply

For further support for international applicants applying for postgraduate degree view our International hub.

You can also download our International guide which contains lots of useful information about our courses, accommodation and tips for travel.

---

Get in touch with us today for further advice and guidance.
Disclaimers

Coventry University together with Coventry University London Campus, CU Coventry, CU London, CU Scarborough and Coventry University Online come together to form part of the Coventry University Group (the "University") with all degrees awarded by Coventry University.

1Accreditations

The majority of our courses have been formally recognised by professional bodies, which means the courses have been reviewed and tested to ensure they reach a set standard. In some instances, studying on an accredited course can give you additional benefits such as exemptions from professional exams (subject to availability, fees may apply). Accreditations, partnerships, exemptions and memberships shall be renewed in accordance with the relevant bodies' standard review process and subject to the university maintaining the same high standards of course delivery.

2UK and international opportunities

Please note that we are unable to guarantee any UK or International opportunities (whether required or optional) such as internships, work experience, field trips, conferences, placements or study abroad opportunities and that all such opportunities may be subject to additional costs (which could include, but is not limited to, equipment, materials, bench fees, studio or facilities hire, travel, accommodation and visas), competitive application, availability and/or meeting any applicable travel COVID and visa requirements. To ensure that you fully understand the visa requirements, please contact the International Office.

3Tuition fees

The University will charge the tuition fees that are stated in the above table for the first Academic Year of study. The University will review tuition fees each year. For Home Students, if Parliament permit an increase in tuition fees, the University may increase fees for each subsequent year of study in line with any such changes. Note that any increase is expected to be in line with inflation.

For International Students, we may increase fees each year but such increases will be no more than 5% above inflation. If you defer your course start date or have to extend your studies beyond the normal duration of the course (e.g. to repeat a year or resit examinations) the University reserves the right to charge you fees at a higher rate and/or in accordance with any legislative changes during the additional period of study.

4Facilities

Due to COVID-19, some facilities (including some teaching and learning spaces) and some non-academic offerings (particularly in relation to international experiences), may vary from those advertised and may have reduced availability or restrictions on their use.

Student Contract

By accepting your offer of a place and enrolling with us, a Student Contract will be formed between you and the university. The 2023/24 Contract is currently being updated so please revisit this page before submitting your application. The Contract details your rights and the obligations you will be bound by during your time as a student and contains the obligations that the university will owe to you. You should read the Contract before you accept an offer of a place and before you enrol at the university.
Coventry University (Coventry)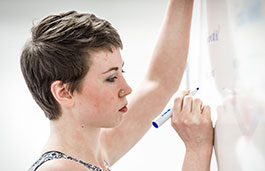 Coventry University (Coventry)
Coventry University (Coventry)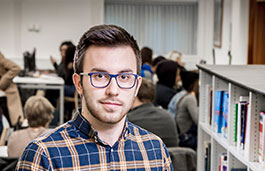 Clinical Psychology Doctorate
---