Events and Experience Management MSc
Study level:

Postgraduate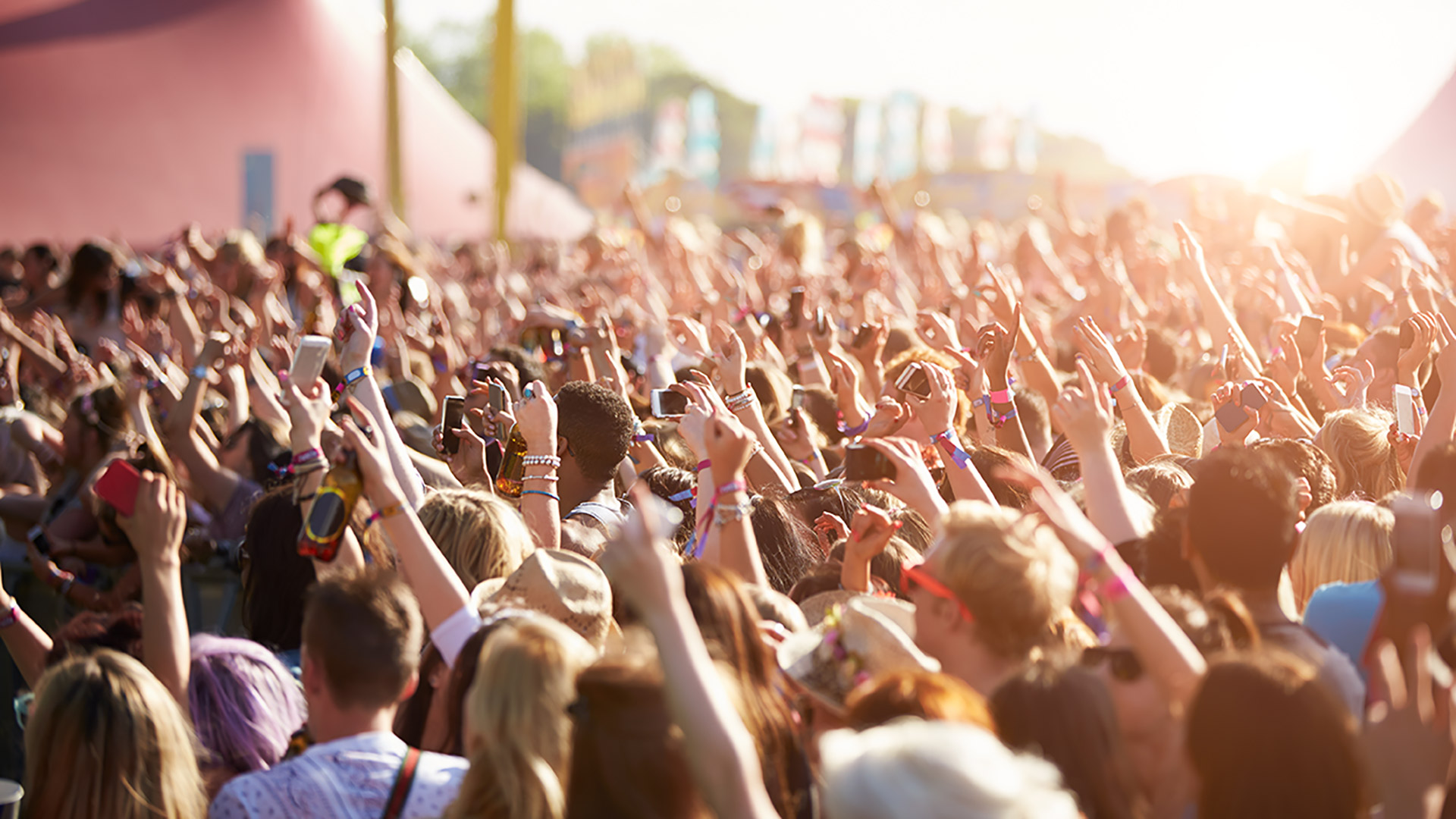 The course has been designed to develop a deeper understanding of management within a broad number of events and experience industries, including the arts, heritage, music, entertainment, corporate events such as conferences and exhibitions, and many other cultural and creative businesses.
Location
Coventry University (Coventry)
Duration
1 year full-time
Up to 2 years full-time (with professional experience)
Start date
September 2023
The information on this page is for 2022-23 entry and should be used as guidance for 2023-24 entry. Please keep checking back on this course page to see our latest updates.
---
Course overview
This new course has been designed to develop and prepare you for working in the varied and dynamic global event and experiential industry sectors. They are sectors which are vital economically, create numerous employment opportunities, and contribute significantly to people's quality of life. Despite the challenges of the global pandemic, it is a sector which has returned with vigour and excitement, creating extensive opportunities for established event and experiential businesses and new entrepreneurs.
The course has been designed to develop a deeper understanding of management within a broad number of events and experience industries, including the arts, heritage, music, entertainment, corporate events such as conferences and exhibitions, and many other cultural and creative businesses.
The course has a strong problem-based teaching approach, grounding theories and assignments in real world event and experience scenarios.
The course addresses the principles employed in making strategic decisions and the more immediate, dynamic operational decision making, offering insight on leading and managing within these sectors.
You will develop, upon successful completion, a set of highly transferable management and creative skills which should enable you to excel across international boundaries and cultures.
You will have the option to apply for a 'professional experience' opportunity2, designed to further develop your skills and knowledge with the aim of maximising your employability prospects. See modules for more information.




Global ready
An international outlook, with global opportunities

Teaching excellence
Taught by lecturers who are experts in their field

Employability
Career ready graduates, with the skills to succeed
Why you should study this course
The course provides specialist development for the events and experience industries business managers who are working in the sector, or those who are seeking a professional career in related industries, in the UK or internationally.
Each semester you will complete a project which allows you to adapt and focus your learning from other modules. This project should enable you to uniquely shape the direction of your studies while preparing for your final project.
Our guest lecture week2, which runs every year (subject to change) provides an opportunity for you to engage with a range of industry and academic speakers, many of whom are former students who have now established themselves as event leaders. This event, on average, has between 35-40 guest speakers participating each year. They not only share their insights into industry trends and issues, but can also offer opportunities for internships or short term work experience.
Flexible and transferable skills developed during your studies could provide you with future opportunities to work in diverse sectors such as corporate events, the arts, heritage, entertainment, and cultural and experiential industries.
Cultural awareness and critical thinking are embedded within modules. The university highly values internationalisation and digital literacy, offering you opportunities to embrace and learn about the latest technologies and learn alongside students in other countries via collaborative online international learning experiences (COIL).
Enhance your employability skills by extending your full-time master's with a substantive professional experience component.
The current teaching team has, between them, many years of industry experience in corporate events, hospitality and live entertainment and touring, together with a variety of research and book publications (please note staff may be subject to change).
You will have access to a range of industry visits and field trips2, which have previously included visits to well-known event venues and talks from events professionals at the Echo Arena, the iconic Cavern Club and St. Georges Hall in Liverpool, the Ricoh Arena in Coventry, and the Aviva Stadium and Croke Park in Dublin (subject to availability, additional costs may apply).
We currently have links with local, national and international event management companies, such as Fargo and N200.
Accreditation and Professional Recognition
This course is accredited1 and recognised by the following bodies:

Chartered Management Institute (CMI)
As part of this course, you will undertake a professional development module which is currently accredited by the Chartered Management Institute for the 2022-23 intake. Upon successful completion of this module, you will gain the CMI Level 7 Certificate in Strategic Management and Leadership Practice at no additional cost.
Coventry University's accreditation with CMI is currently ongoing for the relevant modules and is frequently reviewed and monitored by the CMI through their quality systems.
---
Memberships
Association of Event Management Educators (AEME)
We are current members of the Association of Event Management Educators (AEME), allowing us to keep up-to-date with current industry trends and expertise, of particular importance in the current climate.
---
---
Modules
Understanding the Events and Experience Industries – 15 credits

The purpose of this module is to provide you with an overview of the breadth and depth of the events and experience industries and to discuss some of the contemporary issues in these industries. You will be encouraged to critically assess the role and function of these industries within social, cultural, economic and political contexts.

Experience Design – 15 credits

The purpose of this module is to provide a framework of knowledge and understanding concerning the key aspects in experience design, emotion, and audience impact. This module required you to critically explore, appreciate and understand the potential financial, cultural, and operational issues associated with creating experiences or experiential opportunities within related industries.

Marketing and Funding – 15 credits

This module critically discusses the application of various marketing tools and techniques applied within the events and experience industries. It explores identifying and developing an audience for specific creations, creating brand awareness and loyalty, and the means of monetising experiences.

Leadership and Relationship Management – 15 credits

This module provides you with multiple skills of a practical nature that would simulate working in an international commercial creative setting. The content focuses on providing you with an understanding of the critical issues surrounding the preparation and drafting of complex commercial agreements, negotiating with multiple parties with different economic interests, resolving any differences amongst the parties, and creating agreements that represent the interests of all parties within a creative endeavour.

Health and Safety, Risk, and Crisis Management – 15 credits

The purpose of this module is to critically examine the relevant areas of health and safety management in the events and experience industries, and critically analyse risk management associated to those participating in (or affected by) small and large sporting and diverse cultural programmes, or creative workspaces, nationally and internationally.

Managing Experiential Projects – 15 credits

This module aims to prepare you in delivering strategic change and transformation through the management of projects in experiential organisations. It will develop your understanding of the stages, tools and techniques required for project initiation, planning, execution, control and termination.

Managing Resources and Self-Employment – 15 credits

The aim of this module is to introduce you to the importance of planning and managing resources, whether human or financial, in the events and experience industries, including in the context of self-employment. The module also seeks to develop your ability to interpret and use financial information within the strategic framework of an events or experience organisation.

Sustainable Development and Legacy – 15 credits

The purpose of this module is to provide a rigorous framework of knowledge and understanding concerning the key aspects in sustainability management and sustainable development within the events and experience industries, both nationally and internationally.

Entrepreneurial Practice – 10 credits

This module aims to provide you with a framework of knowledge and understanding of how to effectively lead and develop people in a strategic and entrepreneurial way. Ultimately, you will be given the opportunity to develop strategic priorities for entrepreneurial leadership.

Project – 50 credits

In this module you will carry out a substantive piece of independent research into a business issue relevant to you course of study. You will be expected to draw upon the knowledge acquired, and the intellectual, technical and analytical skills developed throughout your course. You will be supported in this module through a series of group supervisions and will be allocated a project supervisor.
With professional experience option
The professional experience opportunity2 enables you the opportunity to apply for optional professional experience in semester 1, which, upon successfully securing an opportunity, will extend the duration of your master's to either 16, 20 or 24 months. The professional experience provides an opportunity for you to develop expertise and experience in your chosen field with the aim of enhancing your employability.
Please note that the optional professional experience modules incur an additional tuition fee, which for 1 semester of professional experience is £1,333.33, for 2 semesters of professional experience is £2,666.67, and for 3 semesters of professional experience is £4,000.
Professional experience may also be subject to additional costs, visa requirements being met, subject to availability and/or competitive application. Professional experience opportunities are not guaranteed but you will benefit from the support of our Talent Team in trying to find and secure an opportunity. Find out more about the professional experience option.
We regularly review our course content, to make it relevant and current for the benefit of our students. For these reasons, course modules may be updated.
---
Teaching and learning is delivered through a mix of classroom and lab-based activity with a series of lectures, associated seminars, practical workshop classes and personal tutorials. These sessions may be delivered through a combination of face-to-face teaching, individual and group tutorials and online classes and tutorials.
---
Teaching contact hours
The number of contact hours may vary from semester to semester, however, on average, it is likely to be around 12 contact hours per week in the taught semesters. Your project-based semester will be supervisor supported, self-directed study in the region of 45 hours per week as well as supervisor meetings of up to 2 hours per week.

Additionally, you will be expected to undertake significant self-directed study of approximately 35 hours each week, depending on the demands of individual modules.
Contact hours may be made up of a combination of face-to-face teaching, individual and group tutorials, and online classes and tutorials.
As an innovative and enterprising institution, the University may seek to utilise emerging technologies within the student experience. For all courses (whether on-campus, blended, or distance learning), the University may deliver certain contact hours and assessments via online technologies and methods.
In response to the COVID-19 pandemic, we are prepared for courses due to start in or after the 2022/2023 academic year to be delivered in a variety of forms. The form of delivery will be determined in accordance with Government and Public Health guidance. Whether on campus or online, our key priority is staff and student safety.
---
Assessment
A variety of assessment methods aim to help develop both your practical skills and subject knowledge, which in turn allows the practical application of theory to real-world settings.
Assessment methods include individual and group presentations, individual essays, individual portfolios, formal examinations and individual and group proposals.
The Coventry University Group assessment strategy ensures that our courses are fairly assessed and allows us to monitor student progression towards the achieving the intended learning outcomes. Assessments may include exams, individual assignments or group work elements.
---
International experience opportunities
We aim to offer2 a range of national and international field trips, with past examples including trips to Liverpool FC and Cricket Club, the Visions du Réel film festival in Nyon, Switzerland, the International Olympic Committee and the Swiss Tech Convention Centre. These trips aim to provide you with exposure to industry and develop your intercultural competencies. (Field trips may be subject to availability, additional fees, competitive application, and meeting applicable visa requirements).
---
Applicants normally hold an honours degree 2:2 or above, where a variety of academic subjects or disciplines can be considered for entry.
Applications from candidates with relevant experience can be considered on an individual basis.
Each application will be considered on its merits and the final decision will be made by the course director.
We recognise a breadth of qualifications, speak to one of our advisers today to find out how we can help you.
Select your region to find detailed information about entry requirements:
You can view our full list of country specific entry requirements on our Entry requirements page.
Alternatively, visit our International hub for further advice and guidance on finding in-country agents and representatives, joining our in-country events and how to apply.
English language requirements
This course requires IELTS of 6.5 overall, with no component lower than 5.5.
If you don't meet the English language requirements, you can achieve the level you need by successfully completing a pre-sessional English programme before you start your course.
For more information on our approved English language tests visit our English language requirements page.
---
Fees and funding
2023/24 Tuition fees
| Student | Full-time | Part-time |
| --- | --- | --- |
| UK | £11,200 | £15,200 (with prof. experience) per year | Not available |
| International | £20,050 | £24,050 (with prof. experience) per year | Not available |
For advice and guidance on tuition fees3 and student loans visit our Postgraduate Finance page.
We offer a range of International scholarships to students all over the world. For more information, visit our International Scholarships page.
How do you know if you need to pay UK or international tuition fees?

We carry out an initial fee status assessment based on the information you provide in your application. Your fee status determines your tuition fees, and what financial support and scholarships may be available to you. The rules about who pays UK (home) or international (overseas) fees for higher education courses in England are set by the government's Department for Education. The regulations identify all the different categories of student who can insist on paying the home rate. The regulations can be difficult to understand, so the UK Council for International Student Affairs (UKCISA) has provided fee status guidance to help you identify whether you are eligible to pay the home or overseas rate.

If you meet all the criteria required by any one category, including any residence requirements, your institution must charge you the home rate. You only need to find one category that you fit into.
---
Facilities
Our aim is to offer you sector-leading facilities4.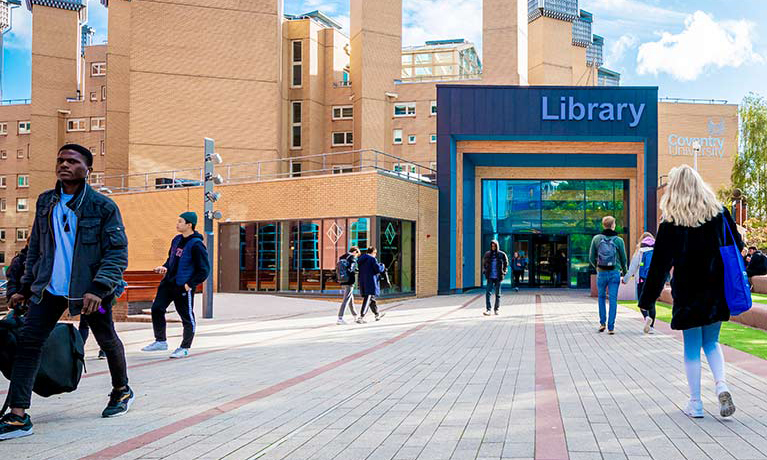 The Lanchester Library is open 24/7, 364 days a year and has 1,400 study spaces, including group and silent areas. Many of the resources available to students are accessible online.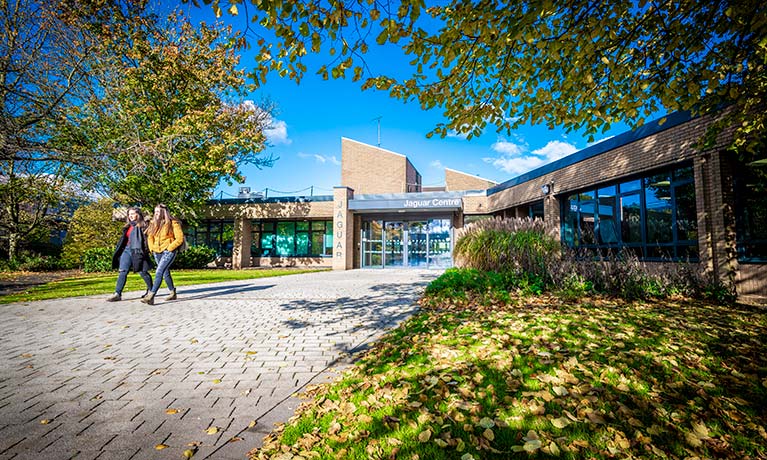 Jaguar Centre
Our refurbished Jaguar Centre has been specifically designed to provide facilities and services to support our postgraduate students including: social spaces, computer suites and separate areas for small group study.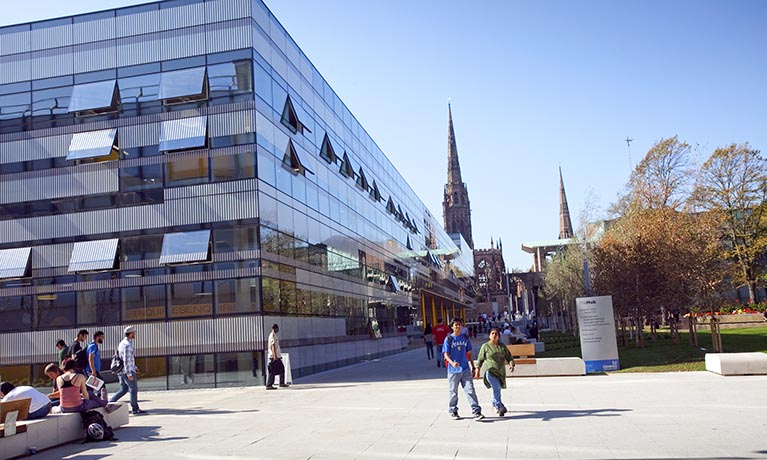 The Hub is the centre of student campus life. It's also home to: The Health and Wellbeing Centre, The Spirituality and Faith Centre, The Tank Studio, The Careers and the Enterprise Hub.
---
Careers and opportunities
Upon successful completion of this course, you will be able to:
Design and conduct research in events business management contexts using appropriate quantitative and/or qualitative methodologies. 
Critically assess the business and economic environment of event industry/sectors and make practical judgments in the application of relevant core management principles. 
Extract, interpret and synthesise relevant event management data and develop reasoned conclusions. 
Evaluate event management strategies and policies within the context of practical organisational management skills and knowledge. 
Evaluate within a conceptual framework current research in Event management. 
Investigate and apply knowledge which supports decision making in managing an events business. 
Develop events business strategies and policies that relate to the issues of event business management. 
Careers in event management are diverse, and upon successful completion, you could work in jobs such as:
Establishing your own event company
Event organiser
Conference centre manager
Event marketing executive
Event media and PR executive
Event sales executive
Risk and security manager
The course is also designed to help encourage and nurture entrepreneurial ideas, which is vital in both ensuring successful and viable event businesses, or for helping you set up your own, new business venture.
The broad set of skills you should develop in the areas of business, management, marketing and finance, means you should graduate with an invaluable skill set which can be transferred to many other areas of business management, whether this relates to general management, project management or marketing within the private, public and voluntary sectors.
Coventry University is committed to preparing you for your future career and giving you a competitive edge in the graduate job market. The university's Talent Team provide a wide range of support services to help you plan and prepare for your career.
Where our graduates work
Our previous graduates have gone on to occupy positions in the event industry within a variety of national and international companies, including The Royal Opera House, Live Buzz Events, Ricoh Arena, Chelsea Football Club Events Team, Gordon Ramsey Events, Pandora Events, Conference Care and Virgin Media Pioneers.
---
How to apply
UK students

To apply to study for a postgraduate course at Coventry University, you can apply online.

---

For further support or more information about your course get in touch with us today.

International students

Full-time international students applying to start in September should apply directly to the university. Read our application pages to find out your next steps to apply.

How to apply

For further support for international applicants applying for postgraduate degree view our International hub.

You can also download our International guide which contains lots of useful information about our courses, accommodation and tips for travel.

---

Get in touch with us today for further advice and guidance.
Disclaimers

Coventry University together with Coventry University London Campus, CU Coventry, CU London, CU Scarborough and Coventry University Online come together to form part of the Coventry University Group (the "University") with all degrees awarded by Coventry University.

1Accreditations

The majority of our courses have been formally recognised by professional bodies, which means the courses have been reviewed and tested to ensure they reach a set standard. In some instances, studying on an accredited course can give you additional benefits such as exemptions from professional exams (subject to availability, fees may apply). Accreditations, partnerships, exemptions and memberships shall be renewed in accordance with the relevant bodies' standard review process and subject to the university maintaining the same high standards of course delivery.

2UK and international opportunities

Please note that we are unable to guarantee any UK or International opportunities (whether required or optional) such as internships, work experience, field trips, conferences, placements or study abroad opportunities and that all such opportunities may be subject to additional costs (which could include, but is not limited to, equipment, materials, bench fees, studio or facilities hire, travel, accommodation and visas), competitive application, availability and/or meeting any applicable travel COVID and visa requirements. To ensure that you fully understand the visa requirements, please contact the International Office.

3Tuition fees

The University will charge the tuition fees that are stated in the above table for the first Academic Year of study. The University will review tuition fees each year. For Home Students, if Parliament permit an increase in tuition fees, the University may increase fees for each subsequent year of study in line with any such changes. Note that any increase is expected to be in line with inflation.

For International Students, we may increase fees each year but such increases will be no more than 5% above inflation. If you defer your course start date or have to extend your studies beyond the normal duration of the course (e.g. to repeat a year or resit examinations) the University reserves the right to charge you fees at a higher rate and/or in accordance with any legislative changes during the additional period of study.

4Facilities

Due to COVID-19, some facilities (including some teaching and learning spaces) and some non-academic offerings (particularly in relation to international experiences), may vary from those advertised and may have reduced availability or restrictions on their use.

Student Contract

By accepting your offer of a place and enrolling with us, a Student Contract will be formed between you and the university. The 2023/24 Contract is currently being updated so please revisit this page before submitting your application. The Contract details your rights and the obligations you will be bound by during your time as a student and contains the obligations that the university will owe to you. You should read the Contract before you accept an offer of a place and before you enrol at the university.
---