Graphic Design MA
2021/22 entry
Developed in partnership with commercial directors, designers, photographers and typographers, our course is aimed at those who want to enhance their existing professional portfolio and expand their understanding of current and emerging trends in graphic design practice.
Learning by doing, you will explore a range of design methodologies, then put them into practice with 'live' collaborative briefs, creating valuable links with the professional design community. 
We provide you with opportunities to start developing your professional, entrepreneurial, creative and technical skills with an aim to harness radical, original approaches and solutions to current visual communication design issues, working freelance or in-house across the globe.
Why Coventry University?
An award-winning university, we are committed to providing our students with the best possible experience. We continue to invest in both our facilities and our innovative approach to education. Our students benefit from industry-relevant teaching, and resources and support designed to help them succeed. These range from our modern library and computing facilities to dedicated careers advice and our impressive Students' Union activities.
Global ready
An international outlook, with global opportunities
Employability
Career-ready graduates, with the skills to succeed
Student experience
All the support you need, in a top student city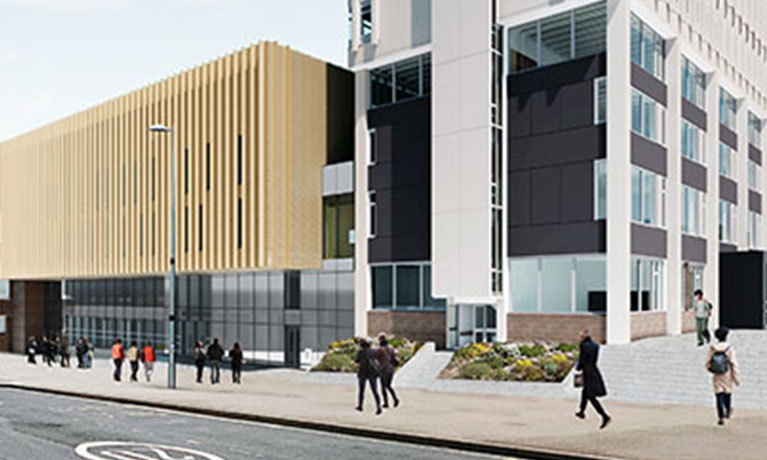 We are currently in the process of a major redevelopment of our Faculty of Arts and Humanities buildings. The building will be open to the public as well as students, and will feature an expansive gallery space.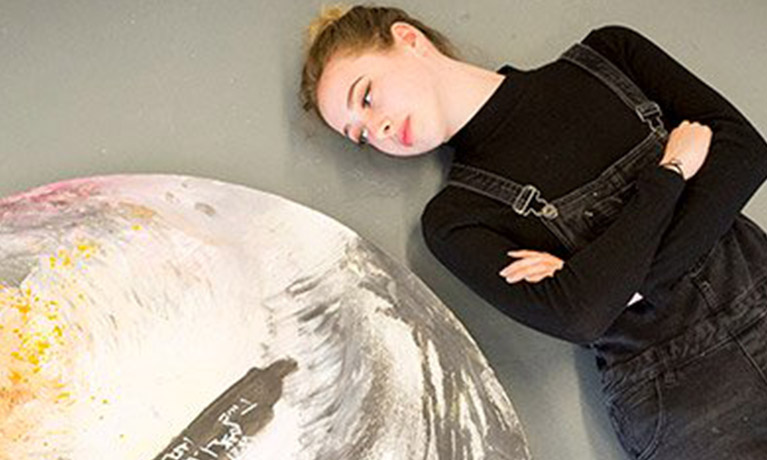 We hope that you are all staying safe in these uncertain times. Creative activities can really help fill the days, while we are spending more time at home and we have some ideas to keep you busy.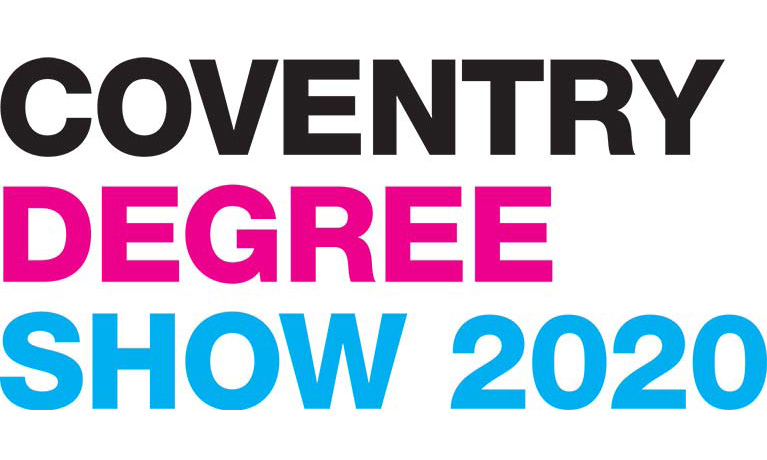 Visit our online degree show where we have brought together the work of over 500 students.




What our students say...
I came onto the Master's course having taken a year out after finishing the BA at Coventry in 2014. I wanted to get back into the world of graphic design, improve my portfolio and develop it into something that I was not only proud of, but would consequently get me a job when I came out the other side.

I met so many different people from different corners of the world on the course and not only learnt more about my peers on the course and the places they were from, but also a whole lot more about graphic design. The course tutor always went out of her way to make sure our experience was as enriched as possible, challenging our conceptual and design thinking, as well as making sure we had a range of different visiting tutors and external visitor talks throughout the year.

It was an extremely enjoyable year and I got so much more out if than I thought when I first applied; it was a year well spent!
This course explores the ever-changing landscape of graphic design, rethinking visual language by emphasising style, effective communication and future contexts.
The course will engage you in diverse forms of traditional and contemporary media to build critical understanding. It will enhance your individual design thinking and practical experience within the context of an international perspective, a range of contemporary issues and exciting new trends – from generative and gaming design, modular layouts and modern 'retro' to the positives of negative space and the brightest pastels.
A strong, ideas-based course, it is focused on practical outcomes, which combine visual and written language, achieved through intensive and challenging creative briefs, underpinned by sound academic research, self-critical reflection and contextually relevant practice. You will participate in projects that range across many topical and current themes in design, including globalisation, ethics, sustainability and the environment. You will also engage in graphic design practices, such as typography, photography, copywriting, art direction, animation and interactive design.
The course is suitable for those who have already undertaken a sustained period of creative practice in education or industry, and who wish to enhance their career as designers or art directors. We currently benefit from an international cohort of students, particularly recruiting from China, India, Africa, Cyprus and Europe, which provides an international perspective from the associated peer learning opportunities.
Modules
Overview
On the two core graphic design modules, 'Lines of Communication' and 'Future Perfect', you will be introduced to a contemporary theme related to a visual communication problem, which you will then be tasked with investigating creatively. With guidance from tutors, you will be asked to define the direction and solutions, taking responsibility for the choice of media and strategy required for specific audiences, then presenting your concepts and ideas. For example, in the past, students prepared an integrated campaign designed to build awareness of digital surveillance in light of the Government's Investigatory Powers Bill, incorporating print, social media and moving image posters.
The two additional modules will provide opportunities for you to deepen your theoretical reference points, locate your professional practice and to contextualise your learning. You will also engage with other Master's students on Illustration and Animation and Painting, facilitating a multidisciplinary approach and giving a broader perspective to your work.
Modules
This module deals with the nature of effective communication through design and aims to generate new ways of communicating. It questions established graphic design tenets, communication truths, methods, audience, behaviour and standards.

This module enables the development of research skills relevant for postgraduate study in the realm of creative arts and design subjects. The module addresses a number of different theoretical positions and visual languages used in contemporary art and design practice. The overall aims are to develop and enhance the theoretical and practical research skills required by professional artists and designers and to enable you to become confident in negotiating different visual and theoretical frameworks relevant for their chosen field.

This module focuses on generating and maintaining currency and future relevance in graphic design practice, and on the dangers of cutting loose from reference points. It considers graphic design's position in society, both as contributor and legatee.

This module provides students with a practical and flexible insight into a broad range of international art and design-based practices and contexts. It is designed to substantially increase students' knowledge, awareness and experience of a wide spectrum of professional contemporary art and design contexts in relation to their own specific practice and research.

MA Major Project
We regularly review our course content, to make it relevant and current for the benefit of our students. For these reasons, course modules may be updated.
Coventry School of Art and Design has over 150 years' experience and as a result, our strong links with the creative industries are spread far and wide.
Study with us and there will be opportunities to attend guest lectures from a range of local and international speakers and practitioners, who should be able to elaborate on the contemporary practice of graphic design, providing their unique insight into future industry trends, practices and developments in emergent media (subject to availability). These have previously included Zenon Texeira from Opus Books and G.F Smith Papers in 2016, as well as our alumnus Christopher Townsend, who was nominated for an Academy Award for best visual effects on the Hollywood blockbuster Iron Man 3. 
We embed professional practice through the course; in order to successfully complete this course, you'll need to respond to challenging, creative, practice-based briefs, set by our current industry partners, which should enable you to identify and master multiple specialist graphic design processes. In the past, students have undertaken D&AD competition briefs and local 'live' client briefs. A recent collaboration working alongside Architecture and Interior Design students involved a branding exercise for new automotive design initiatives being undertaken by Horiba Mira, an international engineering company.
We also undertake fieldtrips and projects, at home and abroad (subject to availability and additional costs). Past students on the MA and third year Graphic Design students travelled to Amsterdam on a cultural trip visiting the Rijksmuseum, Van Gogh Museum, Stedelijk Museum and other sights, such as the Anne Frank House. They subsequently undertook a micro project inspired by their visit. 
Students are taught by our experienced and qualified practitioners, whose expertise currently span a range of disciplines, from editorial, book design, typography, illustration and digital media. With a range of skills, they share their experience to help you connect with what they do with what you should learn, so you can achieve your full creative potential.  
Access to specialist workshops on topics such as printmaking, sublimation, laser cutting to help you realise your practice to the fullest extent. (subject to availability).
High levels of student satisfaction in Art and Design, 80% compared with the sector average of 76% (Postgraduate Taught Experience Survey 2016).
Access to dedicated design studios, the software packages for page layout, image manipulation and multimedia design, such Adobe Creative Suite, 3D software and animation software.
Facilities including fully equipped digital production, sound recording and editing, film, photography, video, ceramics and print facilities, including a printmaking workroom, screen printing studio and a digital print bureau.
Excellent links with industry such as IBM, OPUS books and Compton Verney, many of whom provide professional guidance and collaborate on real-life projects.
Excellent links with industry, such as IBM, OPUS books and Compton Verney, many of whom provide professional guidance and collaborate on real-life projects.
The course can be studied full-time over one year and part-time over two years. The programme is divided into three 13-week semesters starting October and January. 
Teaching is supported by a variety of means, this has previously included printed handouts, audio visual material, case studies, demonstrations work-in progress discussion, self-directed study, studio critiques, external liaison and visiting speakers from the discipline (subject to availability). 
To further broaden your understanding and skill base, visits to design studios, advertising agencies, museums and galleries are linked to tutorials, films, lectures and workshops, to provide an intensive and immersive experience of creative practice. In the past, we have visited the 'Britain in the 50s' exhibition at the Compton Verney gallery and 'The experience of Colour' at the Estorick Collection of Modern Italian Art, as well as the Tate and V&A galleries in London (visits and field trips are subject to availability and additional costs may apply) .
The course culminates in a module entitled MA Major Project, which will be a substantial self-initiated project, for which you will be asked to research and produce a body of work for public display in the annual MA Exhibition. Past students have explored experiential campaigns to tackle human trafficking at large sporting events, a 'live' client-based branding project for a national African football team and an investigation into how type and typography responds to and constructs meaning. 
All projects require you to direct your learning according to the interests and specialist areas that you might wish to explore. Staff will help to guide you and, where relevant, connect to your future aspirations which might include industry, future study – PhD or practice-based opportunities (subject to availability).
This course will be assessed using a variety of methods which will could vary depending upon the module. Assessment methods include practical coursework, presentations and reports.
This course is predominantly assessed by coursework.
The Coventry University Group assessment strategy ensures that our courses are fairly assessed and allows us to monitor student progression towards the achieving the intended learning outcomes
On successful completion, you will be able to:
Demonstrate through practice an advanced understanding of the creative production of graphic design genres.
Identify, evaluate and apply communication strategies and psychologies, producing convincing arguments about practice, supported by professional presentation techniques.
Identify and exploit the relative merits of graphic design practice and artefacts within differing political, national, geographical, economic, social, intellectual and philosophical contexts.
Prepare a working brief from a range of disparate material. Effectively evaluate your own art/design work in relation to that of others.
Contribute to the shaping of a contemporary discourse by promoting innovative, experimental, interdisciplinary and creative approaches towards your particular discipline.
Make informed judgements about the use of processes and media to communicate particular ideas, managing ethical dilemmas appropriately.
Demonstrate mastery of an appropriate range of media and processes. Effectively research, articulate and generate realised professional artworks.
Demonstrate skills associated with the use of information gathering, communication technology; professional practice, time management, project management and self-promotion.
In a typical week, you will have up to 6.5 'contact' hours of teaching.
The contact hours may be made up of a combination of face-to-face teaching, individual and group tutorials, and online classes and tutorials.
As an innovative and enterprising institution, the University may seek to utilise emerging technologies within the student experience. For all courses (whether on-campus, blended, or distance learning), the University may deliver certain contact hours and assessments via online technologies and methods.
In addition, you will be expected to undertake a further 20-30 hours of additional study each week, e.g. creative practice, working on course assignments, attending workshops and technical demonstrations.
The course features an international cohort of students which naturally offers opportunity for intercultural learning and exploration of different design perspectives. We undertake a range of local, national and international trips to galleries, museums and cultural events, with a visit to Hanze University in the Netherlands currently being planned. We are also seeking to develop a number of Collabortive Online International Leaning (COIL) collaborative projects with other universities to provoke intercultural thinking and encourage students to consider their graphic design work within a global arena. 
(Additional fees may apply, subject to application and visa requirements)
What our students say...
Before I joined Coventry University I was terrified of digital art and digital programmes in general, but through having tasks involving those skills, I have become more confident. Now that I can also apply my creativity digitally, my career aspirations have expanded and are no longer limited to just traditional art. I feel confident in a future where I work in the video game industry.
Entry Requirements
You will need to be ambitious, highly motivated with either a degree in a relevant subject or a body of professional work.
Portfolio
Students will submit a portfolio of work and may be interviewed either face to face or virtually to determine their suitability for the course.
You will need to be ambitious, highly motivated with either a degree in a relevant subject or a body of professional work.
Portfolio
Students will submit a portfolio of work and may be interviewed either face to face or virtually to determine their suitability for the course.
Our International Student Hub offers information on entry requirements for your country, as well as contact details for agents and representatives should you need more advice.
More detail
What our students say...
Studying on the Masters course in Graphic Design at Coventry University has been an amazing opportunity. Course tutors are engaging and have a wealth of industrial experience which is vital to understanding current graphic design practice, and in-depth academic knowledge to help you progress, challenge and develop your current understanding of creative practice and develop new skills. The course is varied with students from around the world, which adds to interesting debates.
Tuition Fees
We pride ourselves on offering competitive tuition fees which we review on an annual basis and offer a wide range of scholarships to support students with their studies. Course fees are calculated on the basis of what it costs to teach each course and we aim for total financial transparency.
Scholarships
We offer a variety of scholarships to students at Coventry University to help fund the cost of your study. Eligibility may depend on your circumstances and academic achievement.


Scholarships
There are a number of scholarships available to international students at Coventry University.
You can study this course on a part-time basis. The cost is based on the credits studied per year. For further information please contact our Admissions team.
EU student fees
EU nationals and their family members starting in the 2020/21 academic year remain eligible for the same fees as home students and the same financial support. Financial support comes from Student Finance England, and covers undergraduate and postgraduate study for the duration of their course, providing they meet the residency requirement.
For tuition fee loans
EU nationals must have resided in the European Economic Area (EEA) or Switzerland for the three years prior to the start of their course. The purpose of that three year residency should not have been mainly for the purpose of receiving full time education.
For maintenance loans
EU nationals must have resided in the UK and Islands for the five years prior to the start of their course. The purpose of that five year residency should not have been mainly for the purpose of receiving full time education.
What our students say....
The practical aspects and the advantages of a multicultural environment are what I enjoyed most about my course.
Career prospects
Graduate Immigration Route visa
Based on current information from the UK Government, international students whose study extends beyond summer 2021 may be eligible for a visa under the UK Government's Graduate Immigration Route, which will enable students to stay and work, or look for work, in the UK at any skill level for up to two (2) years. Check the most up to date guidance available to check your eligibility and any updates from the UK Government before making an application or enrolment decision.
The practical nature of the course has been designed specifically for the development of professional careers within the creative industries.
You will be encouraged to adopt a creative, enquiring and critical approach to the graphic image and its uses in contemporary practice. Furthermore, you will graduate with relevant industry experience, having worked with a variety of design professionals.
Depending on your individual study, you may also benefit from a range of transferrable skills highly sought after by future employers, including: team working, working independently, critical thinking, report writing, project management, ideas generation, presentation and finance.
National and international graduate career prospects are many and varied and in the past have included: education, curating, film, television, special effects, print and publishing, multimedia, advertising, animation, moving image, web and interactive design, video games, music, marketing and public relations. We equip our students to be able to pursue graphic design, typographic design, type design, website design, new media design, magazine design publishing, art direction, design management or research.
Where our graduates work
Recent graduates have gone on to undertake PHDs, to lecture, to work as graphic designers for Leisure concepts, BYG Systems Limited, Opus books and Country Wide groups.
What our students say...
The course taught me a lot of valuable transferrable skills, such as critical thinking in research and analysis, as well as improving concise report writing and driving me to the next level. Over the course of a year, the excellent advice, guidance and support from the faculty and academic staff allowed me to realise my true potential and pushed me to achieve it. They are patient, professional, extremely helpful, inspiring, and spent time to communicate and address any concerns.
Disclaimer
By accepting your offer of a place and enrolling with us, a Student Contract will be formed between you and the university. A copy of the 2021/22 Contract can be found here. The Contract details your rights and the obligations you will be bound by during your time as a student and contains the obligations that the University will owe to you. You should read the Contract before you accept an offer of a place and before you enrol at the university.
The tuition fee for the course that is stated on the course webpage and in the prospectus for the first year of study will apply. We will review our tuition fees each year. For UK and EU students, if Parliament permit an increase in tuition fees, we may increase fees for each subsequent year of study in line with any such changes. Note that any increase is expected to be in line with inflation. Following the UK's exit from the European Union, EU students should be aware that there may be a change to UK laws following the UK's exit, this may change their student status, their eligibility to study part time, and/or their eligibility for student finance. We will act in accordance with the UK's laws in force in relation to student tuition fees and finance from time to time.
For International students the tuition fee that is stated on the course webpage and in the prospectus for the first year of study will apply. We will review our tuition fees each year. For international students, we may increase fees for each subsequent year of study but such increases will be no more than 5% above inflation.