Oil and Gas Management MSc
Study level:

Postgraduate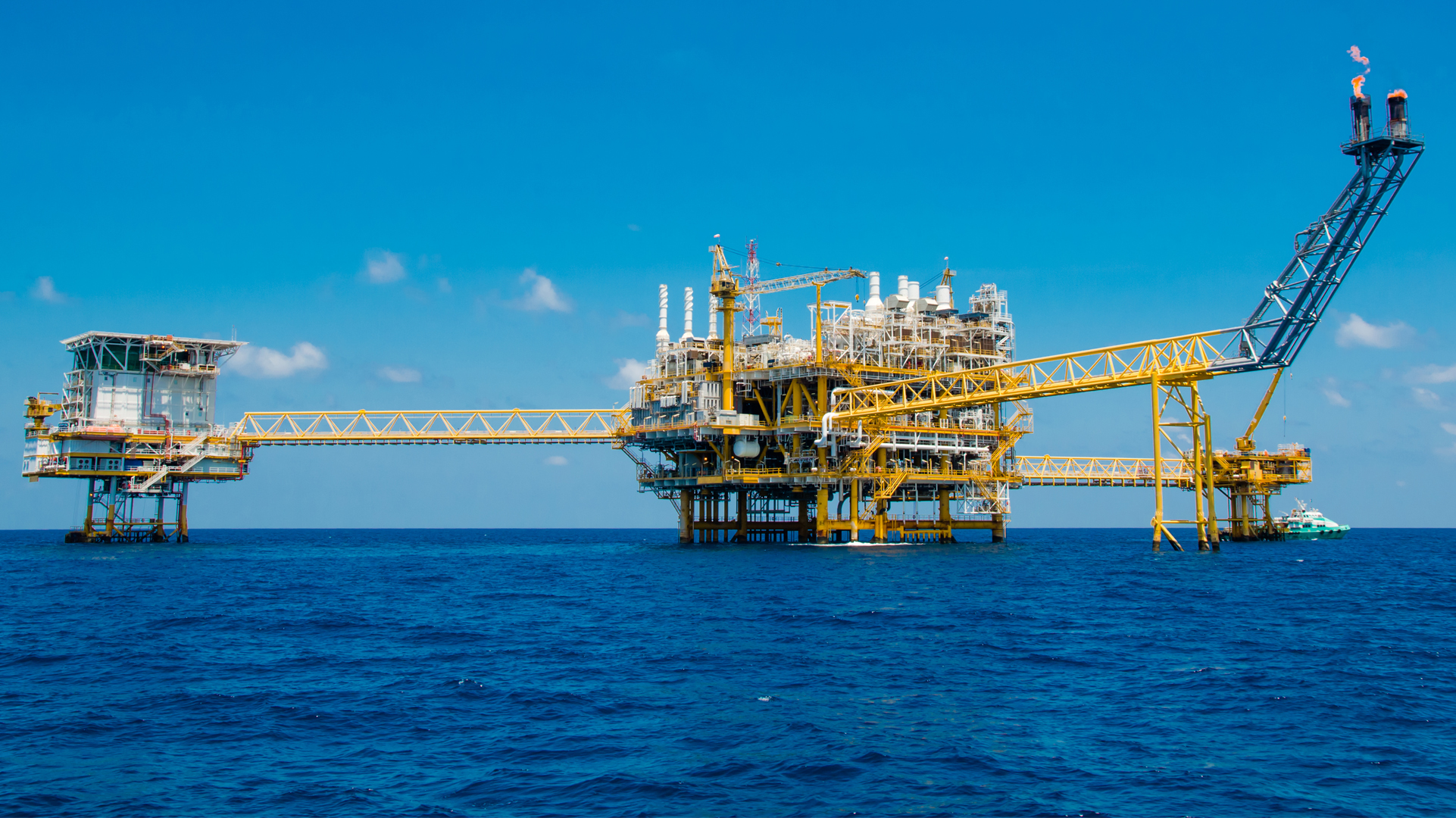 Oil and Gas Management MSc has been developed in collaboration with industry with input from organisations and companies such as SPE International, Cuadrilla Resources Ltd, Petromall Ltd and Subsea Engineering News, who currently sit on our Industry Advisory Board.
Location
Coventry University (Coventry)
Study mode
Full-time
Part-time
Sandwich
Duration
1 year full-time
2 years part-time
2 years sandwich
Start date
September 2023
January 2024
May 2024
---
Course overview
The longest running of Coventry University's degrees in the field of oil and gas, this MSc in Oil and Gas Management was designed specifically with the aim of building management capacity within the petroleum industry.
We will show you the complexities of management within the extractive industry and provide you with the opportunity to gain a strong understanding of the interconnections between the different value chains within the oil and gas industry, to help to prepare you for careers with a wide range of potential employers which could include national and multinational energy companies, consultancies, energy ministries and international agencies.
This course aims to provide you with an understanding of the processes, drivers, threats and opportunities related to the management of the energy and hydrocarbon industry in the 21st century.
You should develop the competence to safely and effectively manage projects in the oil and gas industries within the context of increasingly stringent environmental and safety legislation.
You will have the option to apply for a 'work placement' opportunity2, designed to further develop your skills and knowledge with the aim of maximising your employability prospects. See modules for more information.

Joint Top Modern University for Career Prospects
Guardian University Guide 2021 and 2022

5 QS Stars for Teaching and Facilities
QS Stars University Ratings

Top 5 UK Student City (Coventry)
QS Best Student Cities Index 2023
Why you should study this course
Expected to remain as a major contributor to the economy of many developed and developing regions, the oil and gas industry needs effective managers who not only appreciate the financial drivers and pressures but can also understand and interpret the effects of heightened safety regulations, policy changes, trade laws and global economics.
Our course aims to equip graduates with the skills and knowledge to do just that; providing a comprehensive advanced-level introduction to the international operation of the upstream and downstream industry, exploring the key challenges and emerging technologies that are influencing exploration and production. So, if you are interested in a professional career in the energy and hydrocarbon industry or are already working in the industry and looking to update your skills, this professionally accredited course1 should benefit you regardless of whether you come from a technical, non-technical or commercial background.
Course highlights include the use of industry-standard simulation facilities and software, which support real-time scenarios linked to the management of industry-related emergencies. Furthermore, you can choose to specialise in one of four routes: Quality, Health, Safety and Environment; Finance and Investment; Law and Policy; and Technology Management.
Our current extensive industry links mean that you could benefit from technical site visits2 which have previously included the National Engineering Laboratory, Equinor (formerly Statoil), GE and Baker Hughes, as well as a range of free to attend expert guest lectures (subject to availability), which has previously included the former Vice President of British Petroleum.
Accreditation and professional recognition
This course is accredited1 and recognised by the following bodies:

Energy Institute (EI)
This course is fully accredited by the Energy Institute for the 2023/24 intakes. This means that, on successful completion, you will have met the entry requirement for working towards MEI chartered professional status for the Energy Institute. Course content associated with the health and safety module has also been structured to mirror the Institute of Occupational Health and Safety (IOSH) syllabus on Managing Safely. On successful completion, in addition to your degree, this will offer you an opportunity to receive (free of charge) a professional certification: Managing Safely in the Oil, Gas and Energy Industry Certificate.
---

---
---
What you'll study
We adopt a multidisciplinary approach, and all the mandatory modules incorporate various specialist areas, including petroleum contracts and economics, renewable energy, risk management and environmental management. The modules are focused on providing some of the essential skills needed in any profession, such as project management and quality control, marketing techniques, health and safety and professional development.
Modules
Global Petroleum Industry – Perspective and Prospects – 15 credits

This module aims to comprehensively explore oil and gas processes and activities from upstream to downstream. It will examine the supply chains from exploration through field development, production, transportation, processing, refining and marketing. It will also examine the future of the industry in the global economy and evaluate the changing dynamics of this industry with focus on strategic outlook of the industry.

Oil Spills Science, Response and Remediation – 15 credits

This module aims to provide background knowledge of the governing processes that support the interpretation of output from spill trajectory analysis and help decision-making regarding best possible options to protect resources and direct clean-up operations.

Petroleum Contracts, Economics and Geopolitics – 15 credits

The aim of the module is to review, analyse and evaluate the strategic policy impetus of petroleum fiscal regimes for the development of oil and gas resources globally. The Ricardian concept of economic rent is examined in the context of past and present petroleum contracts and its importance for the design of oil and gas fiscal regimes for attracting risk capital for resource development.

Principles of Applied Health and Safety Management System – 15 credits

This module aims to equip you with the skills, knowledge and technical expertise to identify, assess, evaluate and manage the various risks and hazards associated with industry activities in a safe and legally acceptable way efficiently and effectively.

Project and Risk Management in the Energy Industry – 10 credits

The intention of this module is to provide you with the knowledge to apply a range of techniques to the design and delivery of projects and risk management in the energy industry. The module provides a solid introduction to the key issues involved in managing projects and explores core project management tools, techniques and terminology. It will also convey the importance of risk management covering international standards and strategies in relation to management studies and core business objectives.

Energy and Carbon Trading – 15 credits

The aim of this module is to provide a practical understanding and capability for structuring derivative contracts that are used in energy and carbon trading, marketing and risk management in today's dynamic energy landscape. The module applies cutting edge tool and techniques to the subject of energy trading, carbon accounting and trading whilst encouraging participants to think sustainability. It will explore mechanisms and tools for both physical and financial trading as it relates to crude oil, petroleum products, natural gas, electricity and carbon markets and provide a thorough understanding and practical approach to quantification and management of risk management tools.

Energy Finance, Investment and Decision Making – 10 credits

This module presents a comprehensive training in investment analysis, financial management and decision making, with applications to all forms and sources of energy. It introduces you to the sources and techniques of oil, gas and energy project finance and reviews the associated risks and challenges.

Sustainability and Decommissioning – 15 credits

The module is designed to provide you with the fundamental practice of oil and gas platforms decommissioning, and related opportunities and costs (financial and environmental). This module will assess these complex issues in line with the technical, financial, environmental and legal dimensions of decommissioning within the wider context of sustainability in the energy industry.

Energy Transition in Oil and Gas Industry – 10 credits

This module is aimed to study the current trends as the oil and gas sector responds to the challenges and opportunities from emerging technologies, sustainable energy indicators, process substitutability, policy frameworks, market instruments and decarbonisation strategies as energy industry undergo sustainable transition.

Detailed analysis will be undertaken on the scale and pace of transformations of technology in economic and sustainable production of energy and the challenges and future developments. Contribution of countries and energy companies in exploring and diversifying their natural resources and integrating sustainable energy into their energy mix, as the energy industry progresses towards net-zero, will be discussed.

Research Project – 50 credits

The module aims to extend your experience in independent investigative work with a view to enhancing your ability to solve technical and environmental problems. Research methods for technical and scientific investigations are included. Written presentation skills are developed as an integral part of the project.

Leading Diverse Workforces – 10 credits

This module aims to provide you with a framework of knowledge and understanding of how to effectively lead and develop people in a strategically diverse and inclusive way. You will be given the opportunity to develop strategic priorities for leadership, equality, diversity and inclusion.
With work placement pathway
The 'With work placement' opportunity2 enables you to apply in semester 1 for an optional work placement of up to 12 months, extending the duration of your master's to 24 months. The placement provides an opportunity for you to develop expertise and experience in your chosen field with the aim of enhancing your employability upon graduation. The work placement would take place in semesters 3, 4 and 5.
Please note that the optional placement modules incur an additional tuition fee of £4,000. Placement opportunities may also be subject to additional costs, visa requirements being met, subject to availability and/or competitive application. Work placements are not guaranteed but you will benefit from the support of our Talent Team in trying to find and secure an opportunity. Find out more about the work placement option.
We regularly review our course content, to make it relevant and current for the benefit of our students. For these reasons, course modules may be updated.
---
How you'll learn
Teaching and learning methods may include:
Lectures
Seminars
Tutorials
Presentations
Group projects
Workshops
Practical laboratory and simulation sessions4
Content includes a blend of technical, theoretical and practical topics designed to develop real-life skills and knowledge for new and existing practitioners. Consequently, we place considerable emphasis on the use of actual policy documents, case study material, site visits2 and the use of guest speakers (subject to availability) to provide real-life material. Interesting case studies have, for example, previously included real-life portfolio rationalisation of international oil and gas assets and petroleum contract negotiation using African and American case studies.
This course can be studied on a full-time or part-time basis. Whilst we would like to give you all the information about our part-time offering here, it is tailored for each course each year depending on the number of part-time applicants. Therefore, the part-time teaching arrangements vary. Please request information about studying this course part-time.
---
Teaching contact hours
The number of contact hours may vary from semester to semester, however, on average, it is likely to be around 20 contact hours per week in the taught semesters. Additionally, you will be expected to undertake significant self-directed study of approximately 35 hours each week (20 hours per week in the project-based semester), depending on the demands of individual modules.
As an innovative and enterprising institution, the university may seek to utilise emerging technologies within the student experience. For all courses (whether on-campus, blended, or distance learning), the university may deliver certain contact hours and assessments via online technologies and methods.
In response to the COVID-19 pandemic, we are prepared for courses due to start in or after the 2023/2024 academic year to be delivered in a variety of forms. The form of delivery will be determined in accordance with Government and Public Health guidance. Whether on campus or online, our key priority is staff and student safety.
---
Assessment
This course will be assessed using a variety of methods which will vary depending upon the module.
Assessment methods may include:
Tests
Essays
Presentations
Coursework
The Coventry University assessment strategy aims to ensure that our courses are fairly assessed and allows us to monitor student progression towards achieving the intended learning outcomes.
---
International experience opportunities
Our current strong relationship with industrial collaborators may provide you with access to a wide range of national and international workshops and conferences run by the many professional bodies2.
We encourage you to take advantage of these opportunities to try and build your technical capacity, establish networks and meet potential collaborators and employers.
In the past, our students have attended the International Petroleum Conference and Exhibition in the United Arab Emirates, the Artificial Lift Conference and Exhibition in North America, the Society of Petroleum Engineers (SPE) Intelligent Energy Conference here in the UK and the SPE International Conference and Exhibition on Health, Safety, Security, Environment and Social Responsibility in Norway.
---
Entry requirements
Typical offer for 2023/24 entry.
Applicants should hold a minimum of a second-class honour's degree in a relevant subject.
Candidates holding the equivalent of a second-class lower degree may also apply. HND holders with at least five years working experience in the oil and gas industry may also be considered.
We recognise a breadth of qualifications; speak to one of our advisers today to find out how we can help you.
Select your region to find detailed information about entry requirements:
You can view our full list of country specific entry requirements on our Entry requirements page.
Alternatively, visit our International hub for further advice and guidance on finding in-country agents and representatives, joining our in-country events and how to apply.
Typical entry requirements
Applicants should hold a minimum of a second-class honour's degree in a relevant subject.
Candidates holding the equivalent of a second-class lower degree may also apply. HND holders with at least five years working experience in the oil and gas industry may also be considered.
English language requirements
IELTS: 6.5 overall, with no component lower than 5.5
If you don't meet the English language requirements, you can achieve the level you need by successfully completing a pre-sessional English programme before you start your course.
For more information on our approved English language tests visit our English language requirements page.
---
Fees and funding
2023/24 tuition fees.
Student
Full-time
Part-time
UK, Ireland*, Channel Islands or Isle of Man
£11,200 | £15,200 (with prof. experience)
Request fee information
EU
£11,200 | £15,200 (with prof. experience) per year with EU support bursary**
£20,050 | £24,050 (with prof. experience) per year without EU support bursary**
Not available
International
£20,050 | £24,050 (with prof. experience)
Not available
For advice and guidance on tuition fees3 and student loans visit our Postgraduate Finance page and see the university's Tuition Fee and Refund Terms and Conditions.
We offer a range of International scholarships to students all over the world. For more information, visit our International Scholarships page.
Tuition fees cover the cost of your teaching, assessments, facilities and support services. There may be additional costs not covered by this fee such as accommodation and living costs, recommended reading books, stationery, printing and re-assessments should you need them.
The following are additional costs not included in the tuition fees:
Any optional overseas field trips or visits: £400+ per trip.
Any costs associated with securing, attending or completing a placement (whether in the UK or abroad).
*Irish student fees
The rights of Irish residents to study in the UK are preserved under the Common Travel Area arrangement. If you are an Irish student and meet the residency criteria, you can study in England, pay the same level of tuition fees as English students and utilise the Tuition Fee Loan.
**EU support bursary
Following the UK's exit from the European Union, we are offering financial support to all eligible EU students who wish to study an undergraduate or a postgraduate degree with us full-time. This bursary will be used to offset the cost of your tuition fees to bring them in-line with that of UK students. Students studying a Degree with a Foundation Year with us are not eligible for the bursary.
How do you know if you need to pay UK or international tuition fees?

We carry out an initial fee status assessment based on the information you provide in your application. Your fee status determines your tuition fees, and what financial support and scholarships may be available to you. The rules about who pays UK (home) or international (overseas) fees for higher education courses in England are set by the government's Department for Education. The regulations identify all the different categories of student who can insist on paying the home rate. The regulations can be difficult to understand, so the UK Council for International Student Affairs (UKCISA) has provided fee status guidance to help you identify whether you are eligible to pay the home or overseas rate.

If you meet all the criteria required by any one category, including any residence requirements, your institution must charge you the home rate. You only need to find one category that you fit into.
---
Facilities
Our aim is to offer you sector-leading facilities4: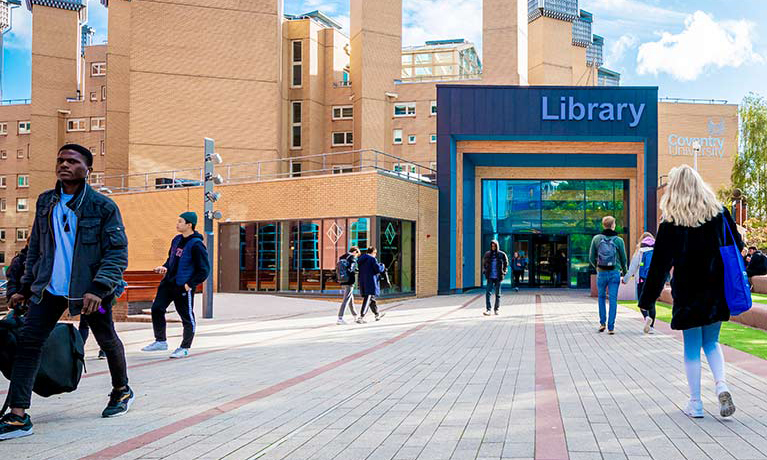 The Lanchester Library is open 24/7, 364 days a year and has 1,400 study spaces, including group and silent areas. It also currently offers more than 550 computers and an additional 120 free-to-loan laptops within the library.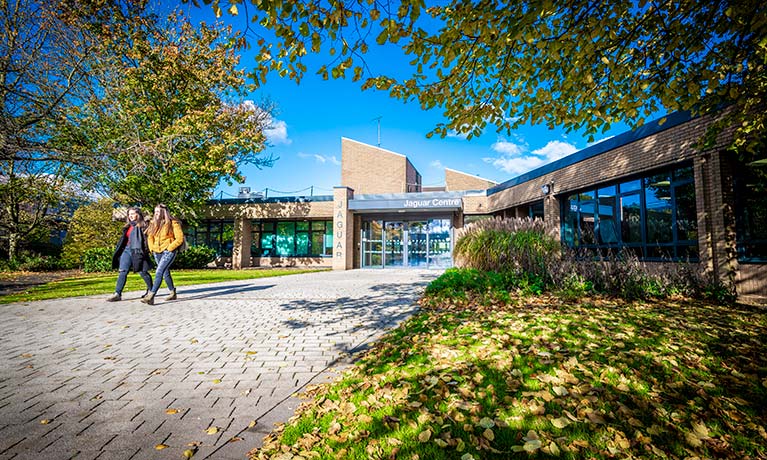 Jaguar Centre
Our refurbished Jaguar Centre has been specifically designed to provide facilities and services to support our postgraduate students including: social spaces, computer suites and separate areas for small group study.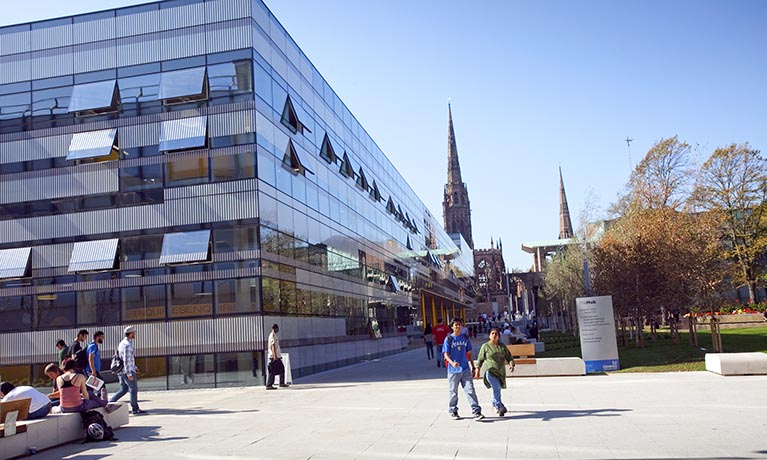 The Hub is the centre of student campus life. It's also home to the Health and Wellbeing Centre, the Spirituality and Faith Centre, the Tank Studio, Student Success Coaches and the Enterprise Hub.
---
Careers and opportunities
Upon successful completion, you will be able to demonstrate advanced knowledge and understanding of:
The theories, concepts and complexities of managing the processes, threats and challenges of the oil and gas industry in the 21st century.
The methods and global best practices in managing health, safety and environment in exploration and production of oil and gas.
Politics of oil and gas and threats to continued supply and renewable energy options.
The development of effective leadership and management skills in the oil and gas sector and appropriate business policies and strategies within a changing operational and legislative context to meet stakeholders' interest.
The use and limitations of a range of research methods/techniques, both qualitative and quantitative for providing information and evaluating options in an uncertain and changing organisational environment.
You will be able to:
Research in detail oil and gas management issues, critically reflect on practice and experience, engaging in creative problem solving and decision making.
Reflect, investigate and apply knowledge, which supports global best practices in the management of oil and gas activities in both upstream and downstream operations.
Communicate and work effectively within teams.
Develop strategies and policies in response to the challenges of the oil and gas industry in the 21st century.
Exercise initiative and personal responsibility in planning and executing project work.
This course was developed to create graduates capable of demonstrating leadership, strategic thinking, managing risk and adding value to a business. As such, upon successful completion of the course, you should have access to a wide range of potential careers in the 'downstream' side of the sector, as planning managers, project managers, risk analysts and senior inspection managers.
Our course is accredited by the Energy Institute1, which is the leading chartered professional membership body for the energy industry, supporting over 20,000 individuals working or studying within the energy sector worldwide. All students benefit from free membership of the Institute for the duration of their studies, providing access to extensive learning and networking opportunities to support professional, management, technical and scientific career development within the industry.
Successful completion of this course provides a possible route into many careers within the global oil and gas industry, where demand for qualified staff is high. Roles include engineers and drill crew, experienced geoscientists and exploration engineers, exploration and appraisal specialists, senior planners and contract managers, HSE advisors, subsea engineers, subsea filters and flow assurance engineers, operators, technicians, reservoir engineers and senior drilling engineers, as well as senior commercial roles, such as head of business development managers, country managers and sales managers.
Where our graduates work
Many of our past graduates have gone on to work for well-known companies like Shell, Chevron, Saudi Aramco, GNPC, SINOPEC, NNPC, TPDC, HIS and CNOOC, for universities both here in the UK and abroad, various international consultancies and the Petroleum Ministries of Ghana, Uganda, Tanzania, Oman, UAE, Nigeria and Angola, to name just a few.
---
How to apply
UK students

To apply to study for a postgraduate course at Coventry University, you can apply online.

---

For further support or more information about your course get in touch with us today.

International students

Full-time international students applying to start in September should apply directly to the university. Read our application pages to find out your next steps to apply.

How to apply

For further support for international applicants applying for postgraduate degree view our International hub.

You can also download our International guide which contains lots of useful information about our courses, accommodation and tips for travel.

---

Get in touch with us today for further advice and guidance.
Disclaimers

Coventry University together with Coventry University London Campus, CU Coventry, CU London, CU Scarborough and Coventry University Online come together to form part of the Coventry University Group (the "University") with all degrees awarded by Coventry University.

1Accreditations

The majority of our courses have been formally recognised by professional bodies, which means the courses have been reviewed and tested to ensure they reach a set standard. In some instances, studying on an accredited course can give you additional benefits such as exemptions from professional exams (subject to availability, fees may apply). Accreditations, partnerships, exemptions and memberships shall be renewed in accordance with the relevant bodies' standard review process and subject to the university maintaining the same high standards of course delivery.

2UK and international opportunities

Please note that we are unable to guarantee any UK or International opportunities (whether required or optional) such as internships, work experience, field trips, conferences, placements or study abroad opportunities and that all such opportunities may be subject to additional costs (which could include, but is not limited to, equipment, materials, bench fees, studio or facilities hire, travel, accommodation and visas), competitive application, availability and/or meeting any applicable travel COVID and visa requirements. To ensure that you fully understand the visa requirements, please contact the International Office.

3Tuition fees

The University will charge the tuition fees that are stated in the above table for the first Academic Year of study. The University will review tuition fees each year. For UK (home) students, if Parliament permit an increase in tuition fees, the University may increase fees for each subsequent year of study in line with any such changes. Note that any increase is expected to be in line with inflation.

For International Students, we may increase fees each year but such increases will be no more than 5% above inflation. If you defer your course start date or have to extend your studies beyond the normal duration of the course (e.g. to repeat a year or resit examinations) the University reserves the right to charge you fees at a higher rate and/or in accordance with any legislative changes during the additional period of study.

4Facilities

Due to COVID-19, some facilities (including some teaching and learning spaces) and some non-academic offerings (particularly in relation to international experiences), may vary from those advertised and may have reduced availability or restrictions on their use.

Student Contract

By accepting your offer of a place and enrolling with us, a Student Contract will be formed between you and the university. A copy of the 2023/24 contract can be found here. The Contract details your rights and the obligations you will be bound by during your time as a student and contains the obligations that the university will owe to you. You should read the Contract before you accept an offer of a place and before you enrol at the university.
---