Course code:
Study options:
Location:
Starting:
September 2019
January 2020
Fees:
Faculty:
---
Get in touch
For questions regarding study and admissions please contact us:
Course code:
Study options:
Location:
Starting:
September 2019
January 2020
Fees:
Faculty:
---
Get in touch
For questions regarding study and admissions please contact us:
Course code:
Study options:
Location:
Starting:
September 2019
January 2020
Fees:
Faculty:
---
Get in touch
For questions regarding study and admissions please contact us:
Effective human resource management (HRM) is an integral part of any successful organisation and, within the context of a competitive global market, the demand for skilled staff is now increasing within every business sector, in multinational organisations and companies throughout the world.
Designed specifically for those who want to pursue global careers in HRM, this course covers the essential theoretical knowledge, intellectual frameworks and practical skills required by today's employers in a range of international business contexts. You should gain an understanding of the key theories in HRM, an in-depth knowledge and understanding of country-specific practices and international HR issues, alongside the real-world experience and skills needed to operate across national borders as an HR professional.
Why Coventry University?
An award-winning university, we are committed to providing our students with the best possible experience. We continue to invest in both our facilities and our innovative approach to education. Our students benefit from industry-relevant teaching, and resources and support designed to help them succeed. These range from our modern library and computing facilities to dedicated careers advice and our impressive Students' Union activities.
Global ready
An international outlook, with global opportunities
Employability
Career-ready graduates, with the skills to succeed
Student experience
All the support you need, in a top student city
Accreditation and Professional Recognition
This course is accredited and recognised by the following bodies:

Chartered Institute of Personnel Development (CIPD)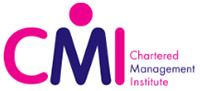 Chartered Management Institute (CMI)

European Foundation for Management Development (EFMD)

Chartered Association of Business Schools (CABS)
The course focuses on strategic people management and development within an international organisational context, placing special emphasis on global employment issues, including national cultures, legislation and strategies. For example, we consider the role of HR professionals in managing skilled and unskilled migration and how this impacts on organisational effectiveness.
Our course team benefits from a close relationship with the CIPD, organising and hosting CIPD local branch events. Your programme of study will reflect the CIPD's professional standards and expectations, broadening your awareness of HR generalist and specialist functions in an international context and providing you with the essential requirements needed to work within the broad context of international people management and development.
We will aim to develop your strategic awareness of global business operations, for example, by considering how the individual goals and strategies of businesses drive their marketing, production, employee or customer orientation, as well as learning and development strategy. We will also look at how HR professionals can add value in organisations through HR practice within an international employment context, such as ensuring cultural diversity through recruitment and selection practices or global talent management programmes.
You will have the chance to study a range of technical modules, such as HR Analytics and Managing Organisational Change Projects using project management, in addition to core HR accredited modules to achieve Associate CIPD membership and Chartered Management Institute (CMI) accreditation. We also ensure that you gain a genuinely internationalised learning experience, developing your awareness of a range of international contexts. For instance, the 'Comparative Global HRM' module allows you to select two regions from four to compare HR practices, enabling you to tailor your studies depending on your personal requirements and in line with your future career aspirations.
Modules
Overview
This course includes the Professional Development Module. Each of the participating postgraduate courses have an individually tailored version of the Chartered Management Institute (CMI) Professional Development module.
Modules
HRM in Context
Enhancing Skills for Study and HR Leadership
Leading, Managing and Developing People
Global Professional Development - Consultancy

International Employee Relations
Comparative Global HRM

Managing Organisational Change Projects
HR Analytics

Enhancing Skills for International Employment
Postgradute Dissertation / Consultancy Project
We regularly review our course content, to make it relevant and current for the benefit of our students. For these reasons, course modules may be updated.
Ranked 15th in the UK for Business, Management and Marketing in the Guardian University Guide 2020, Coventry has taught Human Resource Management (HRM) at postgraduate level for over 30 years and is now one of the largest Chartered Institute of Personnel and Development (CIPD) approved assessment centres in the UK.
The MSc in International HRM is accredited by the CIPD, the only HR institution in the world to recognise HR professionals through chartered membership. It is benchmarked against the Institute's HR Profession Map of eight behaviours and 10 professional areas, which means that on successful completion of the four mandatory modules in Semester One, you should be eligible for the CIPD Associate membership.
The course, which aims to prepare you for international employment in human resources management or development (HRD), places an emphasis on research-informed human resource management practices. It also includes the Chartered Management Institute (CMI) module, Professional Development, which means that students who successfully complete this module will also gain a Level 7 Certificate in Strategic Leadership and Management and a CMI Level 7 Award in Professional Consulting.
With over 5,000 students, Coventry Business School is one of the largest business schools in Europe. We are active members of the European Foundation for Management Development (EFMD), the most important European Business School Association, and our teaching adheres to the Principles of Responsible Management Education (PRME), promoting personal and professional ethical behaviour by presenting a range of ethical dilemmas designed to expose you to professional codes of conduct.
Your teaching will be research-informed by specialist lecturers who have experience within the sector and an international reputation for research. In the most recent national research assessment exercise, the 2014 Research Excellence Framework, 85% of the School's 'Business and Management' research was recognised internationally, of which 13% received the highest 'world-leading' classification.
Opportunity to graduate with triple awards – from the University, CIPD (Associate Membership) and CMI.
Field trips to organisations within a range of sectors and industries, showcasing diversified HR functions. Recent visits have included Jaguar Land Rover, BBC Midlands and Interserve (additional costs may apply)
Active members of the European Foundation for Management Development (EFMD) and Chartered Association of Business Schools (CABS), as well as being signatories to the United Nations Principles for Responsible Management Education (UN PRME) initiative.
Our annual HR Leaders' Events provide an opportunity to hear first-hand about recent developments in the HR profession from current practitioners, which have previously included Birmingham International Airport and Babcock International Group speaking with students about change management.
Your main study themes are:
HRM in context: We aim to give you an understanding of the principal internal and external environmental contexts of contemporary organisations, including the managerial and business context within which managers, HR professionals and workers interact in conditions of environmental turbulence, change and uncertainty. We will look at how leading organisations respond to these dynamic internal and external environments and how leaders and managers in organisations need to recognise and acknowledge that corporate decisions and HR choices are not always shaped by managers alone, but by internal and external forces beyond their immediate control.
Leading, managing and developing people: We will look at contemporary research on employment and effective approaches to human resource (HR) and learning and development (L&D) practice. This includes research focusing on the links between people management practices and positive organisational outcomes and major contemporary changes and developments in practice. We will also explore the current debates, theory and practice in the specific fields of leadership, flexibility and change management to enable you to become an effective manager as well as an effective HR specialist, managing others fairly and effectively and increasing levels of engagement, commitment, motivation and performance.
HR analytics: You should gain a critical understanding of the importance and relevance of HR analytics – the application of mathematical, statistical and data mining techniques to HR and business data to explore concepts and solve HR-related business problems. We will also consider the techniques, metrics and data used to enable better decision making and how such analytics can provide insights about the workforce and the HR policies and practices that support them.
International employee relations: We will provide you with a comprehensive understanding of employment relations perspectives and debates, both national and international, from a theoretical and behavioural competency perspective. We will analyse and evaluate competing theories and perspectives associated with managing employment relations strategies and their outcomes on organisational climate, employees and management within union and non-union, small and large, private, public and indigenous and multinational organisations. You will review the roles and functions of different stakeholders in employment relations and the structures and processes required to manage the employment relationship effectively.
This course can be studied full-time over one year and is divided into two 11-weeks and three semesters starting in September and February. Modules will normally be delivered over four days per week with one full day free of classes.
As well as traditional teaching and learning methods, such as lectures, workshops and seminars, specific subjects adopt a mix of experimental approaches to facilitate richer deeper learning. For example, we will expose you to real- life case studies from secondary sources and invited guest speakers, which have recently included professionals from Interserve and Babcock International Group. We also encourage you to attend CIPD local branch events, most of which are free of charge to students.
You will have the opportunity to participate in a range of employability skills development workshops, specifically designed to develop skills required for working in the areas of HR. These feature a range of learning tools: simulation exercises, team building and motivational activities, case studies, and working with specialist guest speakers on a range of problems to develop the competences identified in the CIPD Profession Map. You will also have the opportunity to participate and run assessment centres.
The course shares the four first semester modules with our MA HRM, however, as the course progresses your studies become more internationally-focused, covering finance, law and culture. In Semester Three, you have the option of undertaking a dissertation or internship (subject to application). Past students have undertaken internship projects working on engagement activities while others have focused their dissertations on reward and appraisal in an international context, for example.
This course will be assessed using a variety of methods which will could vary depending upon the module. Assessment methods include dissertation/management consultancy project, reports, written assignments, practical coursework, presentations and formal examinations.
The Coventry University Group assessment strategy ensures that our courses are fairly assessed and allows us to monitor student progression towards the achieving the intended learning outcomes. Assessments may include exams, individual assignments or group work elements.
On successful completion, you should be able to:
Demonstrate knowledge and understanding of HRM and related subjects outlined in the CIPD HR Profession Map.
Appreciate any ethical, legal and financial factors and their effects at local, national and international levels upon the strategy, behaviour and management of organisations.
Exercise sound judgements in the selection of different methods and approaches available to deal with financial, cultural and legal business problems nationally and internationally.
Use financial skills to communicate and work effectively to persuade and influence others to make decisions.
In a typical week you will have up to 14 'contact' hours of teaching. This generally breaks down as follows:
Personal tutorial/small group teaching: 1 hour of tutorials each week.
Medium group teaching: 4 hours of practical classes, workshops or seminars each week.
Large group teaching: 9 hours of lectures each week.
In addition, you will be expected to undertake a further 40 hours of self-directed study each week, eg. working on course assignments.
There is an international focus across the programme, through the inclusion of internationally-focused learning outcomes and specific modules with a comparative, international perspective. This helps to emphasise intercultural engagement and group working between students and staff from all over the world, which in turn fosters intercultural competency. For example, during the 'International Comparative Law' module, you will be required to reflect on employment legislation in the area of diversity in different countries. Opportunities will also be sought to develop Online International Learning (OIL) projects with other partner institutions across Europe.
Students have been offered the opportunity to attend conferences in Italy and Portugal, funded by the Centre for Global Engagement (CGE).
Global ready
Did you know we help more students travel internationally than any other UK university according to data from the experts in higher education data and analysis, HESA?
In 2016/17, we were able to provide a total of 3,482 student experiences abroad that lasted at least five days.
Much of this travel is made possible through our Global Leaders Programme, which enables students to prepare for the challenges of the global employment market, as well as strengthening and developing their broader personal and professional skills.
Explore our international experiences
1st for
international experiences
Sending more students overseas than any other UK uni (HESA 2016/17)
3,482
Student experiences
The number of student trips abroad for at least 5 days in 2016/17
21,000
and counting
The number of students we've helped travel internationally so far
12
global programmes
As well as trips, we offer other opportunities like language courses
Entry Requirements
Applicants should hold a honours degree at 2:2 or equivalent.
Applicants should hold a honours degree at 2:2 or equivalent.
Our International Student Hub offers information on entry requirements for your country, as well as contact details for agents and representatives should you need more advice.
More detail
Applicants should hold a honours degree at 2:2 or equivalent.
Our International Student Hub offers information on entry requirements for your country, as well as contact details for agents and representatives should you need more advice.
More detail
Tuition Fees
We pride ourselves on offering competitive tuition fees which we review on an annual basis and offer a wide range of scholarships to support students with their studies. Course fees are calculated on the basis of what it costs to teach each course and we aim for total financial transparency.
UK Scholarships
If you're a truly outstanding undergraduate candidate we may be able to offer you a Coventry University Scholarship. Coventry University Scholarships are awarded to recognise truly exceptional sports achievement and academic excellence.
EU Scholarships
We're investing into scholarships for high achieving and enterprising students.

Our scholarships are worth up to £10,000 and every student that applies will be considered. Fulfil your potential this academic year with Coventry University!
International Scholarships
We're investing into scholarships for high achieving and enterprising students.

Our scholarships are worth up to £10,000 and every student that applies will be considered. Fulfil your potential this academic year with Coventry University!
EU student fees
EU nationals and their family members starting in the 2019/20 academic year remain eligible for the same fees as home students and the same financial support. Financial support comes from Student Finance England, and covers undergraduate and postgraduate study for the duration of their course, providing they meet the residency requirement.
For tuition fee loans
EU nationals must have resided in the European Economic Area (EEA) or Switzerland for the three years prior to the start of their course. The purpose of that three year residency should not have been mainly for the purpose of receiving full time education.
For maintenance loans
EU nationals must have resided in the UK and Islands for the five years prior to the start of their course. The purpose of that five year residency should not have been mainly for the purpose of receiving full time education.
Career prospects
Organisations in every area, in every country have HR departments, so having the experience and these essential skills can take you anywhere in the world, regardless of whether you work as a generalist or a specialist with particular expertise in one area of HR.
Opportunities now exist to explore HR in every sector imaginable and at many different levels, covering everything from training and recruitment, pensions, compensation, benefits, and payroll and redundancy to implementing employment law and relocation packages.
You should gain a clear understanding of a broad range of HR, managerial and business principles, practices and competencies in different regions of the world. You should develop specialist technical competence, strong analytical and problem-solving skills in managing organisational change or employment law, and HR analytics.
There will be opportunities to work with employers on problem-based assessments and will gain experience producing policy documents relevant to the changing world of work.
Our Faculty has designated Employment Personal Tutors (EPT), aligned to their area of study, to work with you throughout your course. Our EPTs have previously worked in industry and have experience of being a recruiter; because of their experiences, they understand the labour market, the skills employers look for and the processes used by employers to select candidates.
Coventry University is committed to preparing you for your future career and giving you a competitive edge in the graduate job market. The University's Careers and Employability team provide a wide range of support services to help you plan and prepare for your career.
Where our graduates work
Many of our graduates have found employment positions within generalist HR, general management, specialist pay and reward, people development and employee relations roles in organisations such as BNP Paribas.
Disclaimer
By accepting your offer of a place and enrolling with us, a Student Contract will be formed between you and the University. A copy of the 19/20 Contract can be found here. The Contract details your rights and the obligations you will be bound by during your time as a student and contains the obligations that the University will owe to you. You should read the Contract before you accept an offer of a place and before you enrol at the University.
The tuition fee for the course that is stated on the webpage and in the prospectus will apply. If the duration of the course is longer than one academic year, the University may increase the fee for each subsequent year of study but any such increases will be no more than inflation.
Graduate Immigration Route visa – Based on current information from the UK Government, students whose study extends beyond summer 2021 may be eligible for a visa under the UK Government's Graduate Immigration Route, which will enable students to stay and work, or look for work, in the UK at any skill level for up to two (2) years. Check the most up to date guidance available to check your eligibility and any updates from the UK Government before making an application or enrolment decision.