Life Science Group
The Client
The Life Science Group (LSG), based in Bedford, provides quality custom biological and in vitro products and services to Pharma, Biotech, CRO and Universities worldwide.
This also involves the contract manufacture of cell culture sera, media, buffers and associated reagents. LSG has a range of cell culture sera and other products available to the end user.
The Challenge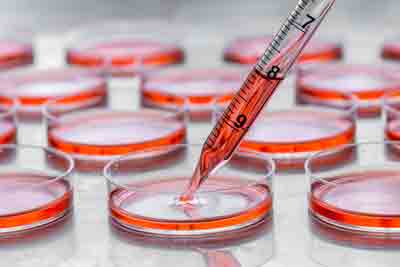 While LSG is highly experienced in the manufacture of cell culture sera, the company recognises that the sera currently used are finite commodities. On top of this, cell culture sera are currently derived from animal-based products. LSG wishes to provide high-quality, fully defined alternatives to animal-derived products, due to scientific and ethical reasons along with the introduction of new legislation prohibiting its use. A universal animal-free medium has never been identified, presenting the company with an innovative challenge.
LSG therefore wants to develop new animal-free sera for cell culture and storage to replace existing media containing animal sera. This will conform to new legislation, prevent contamination, and allow reproducibility which is currently difficult.
The Solution
LSG has struck up a partnership with Coventry University through the Knowledge Transfer Partnership (KTP) programme. The company will be working with Professor Derek Renshaw and Dr Sebastien Farnaud from the University's Health & Life Science Faculty, using their expertise in cell culture and biomedical science to develop animal-free sera. The three-year project, part-funded by Innovate UK, is worth £250,000, and will be spearheaded by a KTP Associate working as a Research and Development Scientist.