Santander Universities Partnership
Coventry University's partnership with Santander Universities means our students have the support to succeed regardless of their circumstances.
We are proud to have been working in partnership with Santander Universities since 2018, providing support to students through bursaries for international trips, seed funding to develop their business ideas and paid internships.
Our impact so far:
Over £100,000 of funding for students
104 students supported
£1,500 of funding that students repurposed to support foodbanks for local residents during Covid-19
30 students funded to develop a business idea
Funding for entrepreneurs
In partnership with The Enterprise Hub we provide awards to students who have innovative business ideas to help them set up or grow their start-ups. Students have access to mentoring and workshops from The Enterprise Hub team as well as the opportunity to meet and learn from Santander business experts and enter national competitions held by the bank.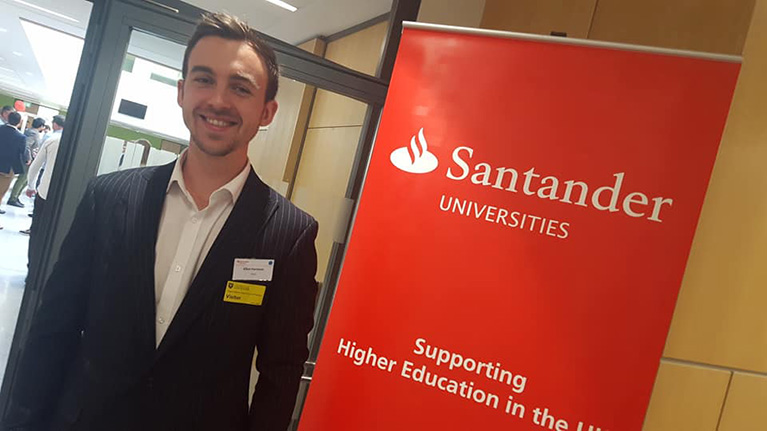 "I was fortunate to be within the criteria to apply for Santander's Emerging Entrepreneurs Challenge. This rolled off the keyboard for me having received Enterprise Hub support and funding, learning from previous failures, and developing skills in project management from my job at the MTC. Sure enough I got the phone call that I had been selected.
I progressed through the workshop phase, attended talks from experienced professionals and learned a lot. Next was the pitching events with the opportunity to win some equity free investment and an intern. I am delighted that I progressed to the semi-finals of the programme and secured one of eight Judges Choice Awards for my pitch. The opportunity to be put in front of a crowd of industry professionals and investors is a fantastic opportunity that will only support Skyfarer in its growth. Being able to represent Coventry University in this competition is also a great honour - my time to try and give back to the support I received."
Elliot Parham, Aerospace Technology BEng (Hons) and Founder of Skyfarer
Find out more
---
Paid internships
With funding from Santander, we offer paid internships in small or medium organisations to give students meaningful work experience and help them develop a range of work life skills.
I did a four-week internship with Cervello Financial Planning through the Santander programme. I was already doing market research for a non-profit organisation which I was passionate about, so the internship helped me explore research in a profit-making company too.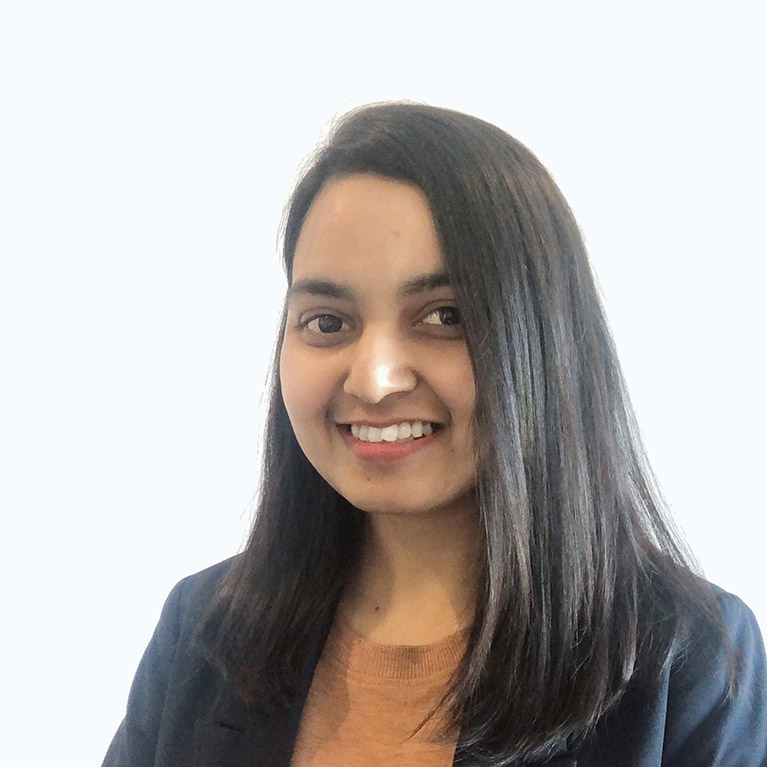 During my internship I enjoyed the gradual progression each week towards the successful completion of the white paper reports. I was also fortunate to attend the monthly meeting organised with other renowned professionals including Chartered Accountants, Solicitors and Financial Planners where the group talked about how they could specifically help and support clients using their own unique knowledge and skills.
The internship boosted my self-confidence and awareness of a workplace helped me improve my soft skills, providing countless opportunities to grow and learn with continuous support and inspiration from people.
I am looking forward to utilising the knowledge I gained in the real world by immersing myself completely in full-time work on an Investment Management graduate program.
Harsha Saxena, Investment Management MSc Student and Summer Research Intern
Request more information
---