Students in the community
There are lots of opportunities for our students to positively contribute to life in Coventry, and to develop their community leadership skills.
These range from volunteering locally with the Students' Union right through to setting up an international social enterprise.
We're always looking for stories of how our students are positively making a difference. If you have any, please get in touch.
51
Make a Difference Days were held in 2018/19
1,000
Volunteering opportunities were undertaken by students
200
Students participated in social enterprise training
300
Students attended a Make a Difference Day
150
The number of community organisations CUSU partners with
---
Case Study: Student Wardens
Student Wardens are a team of 20 volunteers working to improve the relationship between students and the local community. The scheme encourages students to get the most they can out of Coventry during their time here.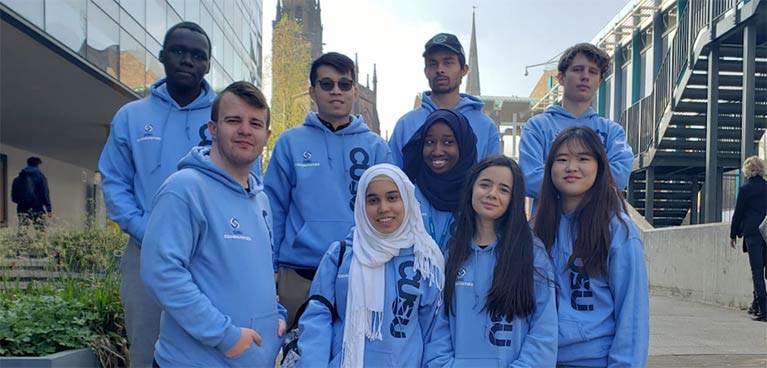 Case Study: Gen2Gen
Gen2Gen is an ICT support project that brings Coventry University Students together with the local community to help them with their digital devices, get online and explore the web. Gen2Gen volunteers provide one-to-one ICT help, from smartphone functionality, to advice on how to use Facebook for members of the public who visit Central, Earlsdon & Stoke Libraries.