Case Study - Jack Lowman
Jack Lowman first came to Coventry University to study a Business Management degree in 2003 and it was here he decided his passion was marketing and communications. He's now Deputy Director of Marketing for the Prince's Trust, the UK's leading youth charity, as well as the Founder and Author of the training company and book, Hack Yourself.
Jack's been back to university a number of times to talk to fellow alumni about leadership in the modern world. He tells us why he chose to give back and how Coventry set him on his career path.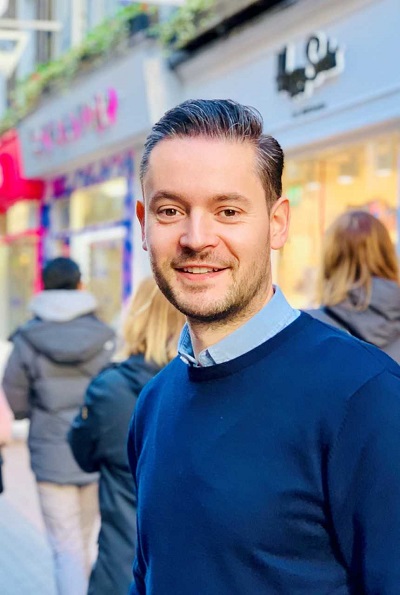 The varied nature of my course allowed me to explore everything from advertising and marketing to finance and supply chain management
For many students it's hard to decide what career path to follow, but my lecturers had industry experience so they were able to share real life examples from top brands they had worked with. The coursework and dissertation certainly helped me in interviews when I was lacking examples of work experience at that age. My first job after University was in the Students' Union as a communications officer. I would never have had that opportunity if it wasn't for the confidence I gained at Coventry University.
A career in marketing means I can make a great difference
I've been lucky enough to work in a variety of roles across PR, digital and marketing at companies including private sector events agency, Crown Group, the Big Lottery Fund and safety charity, ROSPA. More recently I have specialised in youth marketing within the charity sector. At the Prince's Trust the best part of my job is knowing that all my efforts go towards helping over 60,000 vulnerable young people across the UK each year to fulfil their potential.
As a team we have worked to roll out a new brand advertising campaign featuring TV, print and digital assets; winning us quite a few big industry awards.
I also run my own small business called Hack Yourself, born form a book I released under the same name in 2017. It's a modern training and development company that helps individuals take huge leaps in their personal capability, to help transform the companies they work for.
Coventry University gave me so much, the least I can do is give a little back
I know how important it is that Universities prepare students for the reality and opportunities of the world of work, and I wanted to play my part in lending a hand where I could. I'd really recommend it to other alumni, as not only can you put your experience to good use, but it's an incredibly enjoyable and nostalgic experience to go back into the lecture theatre and work with the current generation of students.
Read more information about volunteering and how you can give back, or email us at alumni@coventry.ac.uk.