Giving back and getting involved
Giving back to Coventry University as an alumni is a fantastic way to stay connected to the University. You can make a huge difference by inspiring current students and new graduates in the early stages of their career.
Your level of commitment can be as much or as little as you like when helping to prepare them for the challenges of a competitive global job market.
There are many benefits to volunteering your support, such as developing your skills, meeting interesting people, promoting your company and keeping in touch with fellow alumni and academics, all whilst supporting a cause you care about.
To volunteer you can join CUAlumni.org, a platform to connect and network with fellow Coventry University alumni across the world, based on your passions and professions. Gifting your expertise and professional experience can be used to enhance and inspire in a number of ways:
Provide an internship or work placement
Give a guest lecture or careers talk
Mentoring a student or alumni
Advertise or offer graduate jobs
Hosting an event
Or simply by telling your story and the impact of your degree on your career
Registering using LinkedIn makes creating a profile simple, and you can start reconnecting with classmates instantly.
Alex Cairns' story
After graduating from CU Coventry with a degree in Management and Leadership Studies in 2017, Alex Cairns is now Operations & Strategy Executive lead at technology start up, Tempo UK, Huffington Post blogger & CEO at The Youth Vote UK.
Alex has revisited Coventry several times giving guest lectures, speaking on alumni panels and sharing his story by advising on networking, good personal branding, and preparing for world of work.
I massively care about Coventry University and it will always have a special place in my heart. It wasn't just a University I studied at, this was a University that made me, that changed me.

I was fortunate enough to get involved in lots while I was at CU including the opportunity to run for Student President and people here believed in me, which helped my confidence and my skill set massively.

As an alumni it's so important to give back and talk to students in seminars and lectures and be that positive light to inspire success.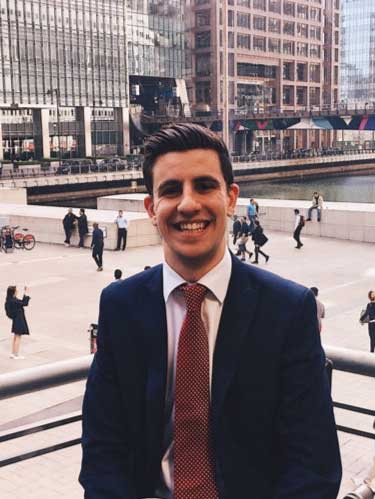 Jack Lowman's story
Jack graduated with a Business Management degree in 2003 and is now Deputy Director of Marketing for the Prince's Trust, the UK's leading youth charity, as well as the founder and author of the training company and book, Hack Yourself.
Jack's been back to university a number of times to talk to fellow alumni about leadership in the modern world. He tells us why he chose to give back and how Coventry set him on his career path.
For many students graduating from university, it's hard to decide what career path to follow. I know how important it is that universities prepare students for the reality and opportunities of the world of work.

Coventry University gave me so much, the least I can do is give a little back. My lecturers had industry experience, which helped me in the long-term.

I'd really recommend it to other alumni, as not only can you put your experience to good use, but it's an incredibly enjoyable and nostalgic experience to go back into the lecture theatre and work with the current generation of students.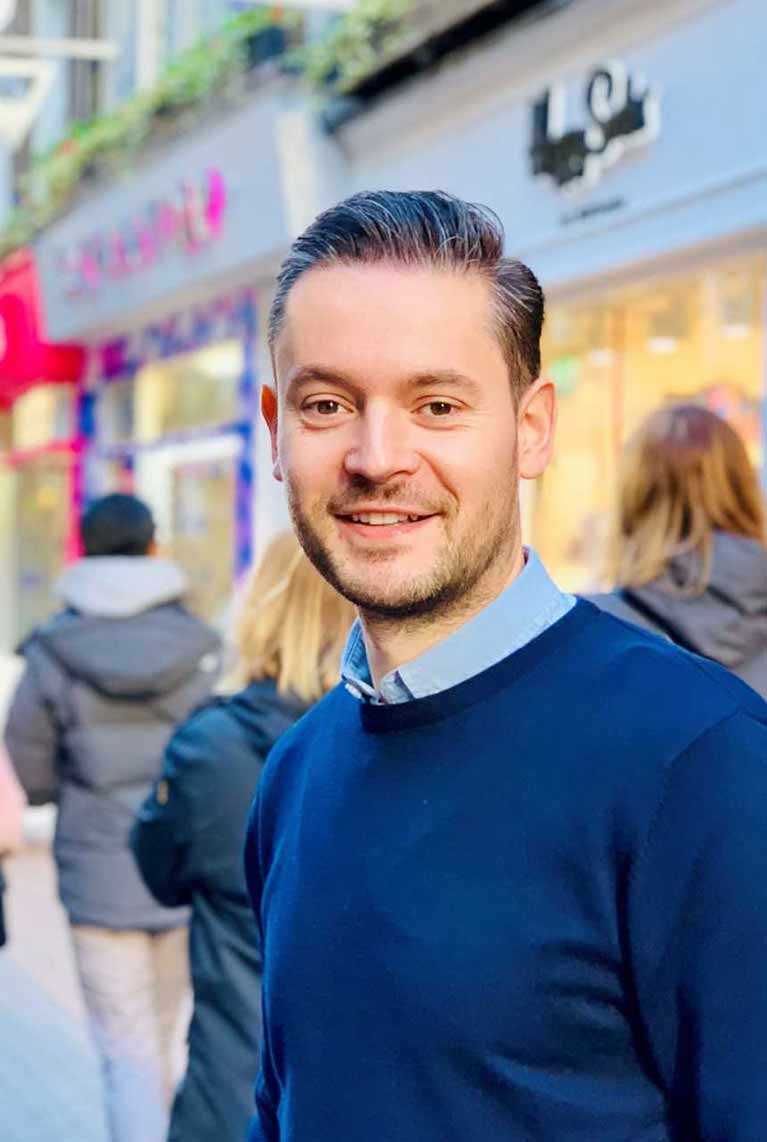 To sign up as a mentor or to register as 'willing to help' visit CUalumni.org
Or for more information about volunteering and how you can give back, email us at alumni@coventry.ac.uk