Awards and excellence in Coventry
Coventry University is continuing to see ongoing success across its teaching and student experience both in the city and abroad as students make the most of life on campus.
We came out 13th in the Guardian University Guide 2019; very close to our highest ever placing in the UK university rankings in 2018.
The university also received a Gold rating in the TEF 2017, a newly introduced government ranking of how well students are taught; and was named UK's highest ranking New University in The Guardian University Guide 2019.
Its growing success is not restricted to the UK as Coventry University was also named as one of the world's top institutions under 50 years old in the Times Higher Education world rankings.
GOLD
We ranked Gold for teaching excellence
TEF 2017
And continuing success abroad, Coventry is committed to ensuring students can benefit from international experience while studying.
Thanks to this, HESA data showed that Coventry University offered more overseas experiences for its students than other higher education institution in the UK for the second time in 2017, just another way in which we are helping create global-ready graduates.
And for those staying to enjoy everything the city has to offer? Coventry has been named in the top 40 student cities, and in 2016 was voted the 4th most affordable city in the UK for students – continuing to make living and studying in the city even more exciting for young people as they continue their education.
2,818
We provided 2,818 student experiences abroad in 2015/16.
HESA 2017
We've enjoyed a great deal of success in recent years thanks to the dedication of our staff who help students from all over the world achieve their potential. These successes are all wonderful news for our staff, for our students and for the wider community in Coventry. We're proud to be recognised and to be doing our bit to showcase the great strengths and qualities of this city and it is this commitment that really defines what kind of university we are, more than any league table position can do.
Blog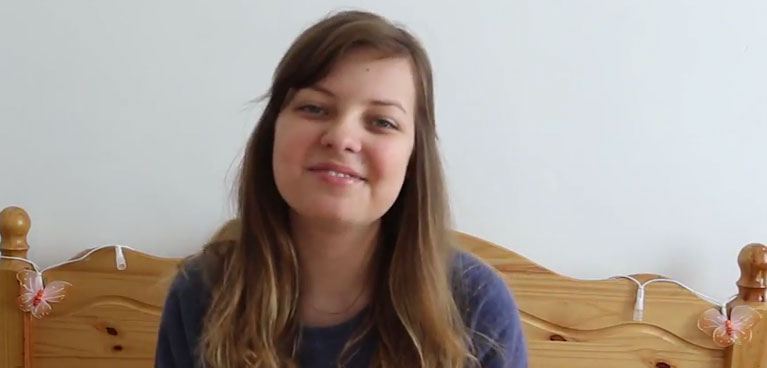 Diana's student voice
Today, in light of Coventry's brilliant TEF results, I wanted to talk about my lecturers. Read my blog to find out the 3 Things That Make Coventry University Teachers Stand Out...
Read Diana's Blog
#13
Ranked No.13 University in the United Kingdom, The Guardian University Guide 2019