Investment and regeneration in Coventry
We are continuing to invest in the city centre and are proud to be a part of Coventry's ongoing regeneration. The university is investing a total of £89 million into providing more dedicated student accommodation – all helping to attract students to come and learn in our great city, and ensure enough housing is available for families coming to live and work in Coventry.
The university is also investing heavily in its learning facilities, with current and proposed projects aimed at developing state-of-the-art buildings for teaching and community use. Open spaces are also being created to bring the cuty and university campus together and provide shared spaces for student and families.
Find out more about our projects, plans, and regeneration work across the city.
Open since September 2017 the £59m building is transforming learning for student health professionals, many of who go on to work vital roles in NHS trusts across the region.
EEC
The EEC building was completed in 2012 in a £50m project to create a highly sustainable building that uses a range of technologies including rainwater harvesting, solar thermal energy and biomass boilers.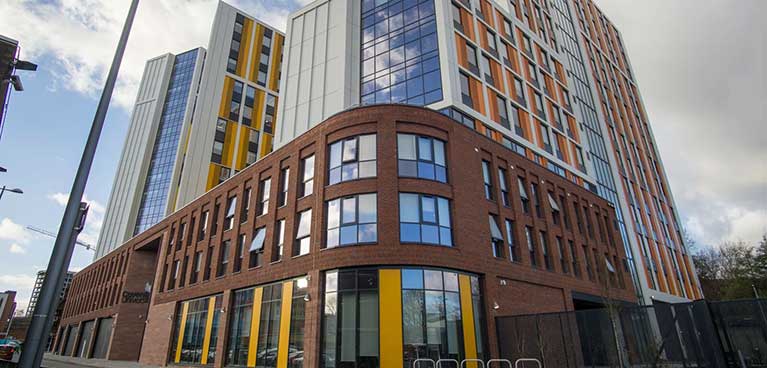 The former Royal Mail sorting office in the city centre has been regenerated to provide accommodation for up to 1,200 students and shopping facilities for the city. The first 725 rooms will open in September 2018. Phase two of the £73m development will then begin to include shops for use by students and the wider community.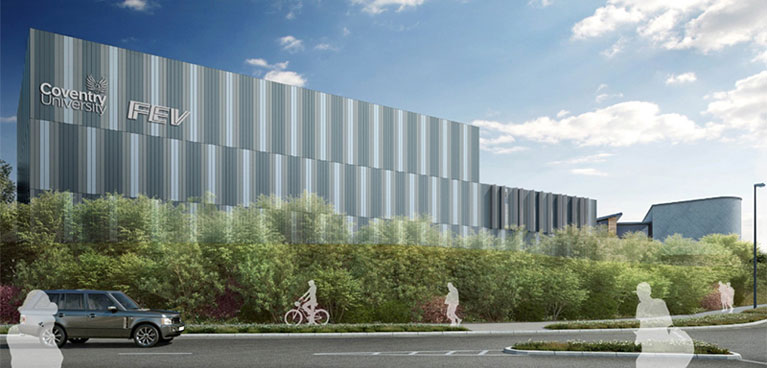 The new Centre for Applied Low Carbon Propulsion Systems will on the university's Technology Park to create a cluster of transport-focused research and development facilities. It will allow university and FEV researchers and engineers to test and improve performance and emissions on a range of different powertrain concepts.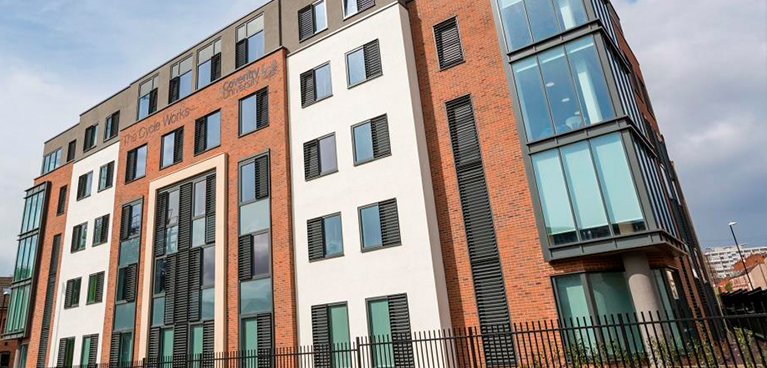 Open since September 2017, The Cycle Works is a university-owned hall of residence with 347 beds to provide more student specific accommodation in the city.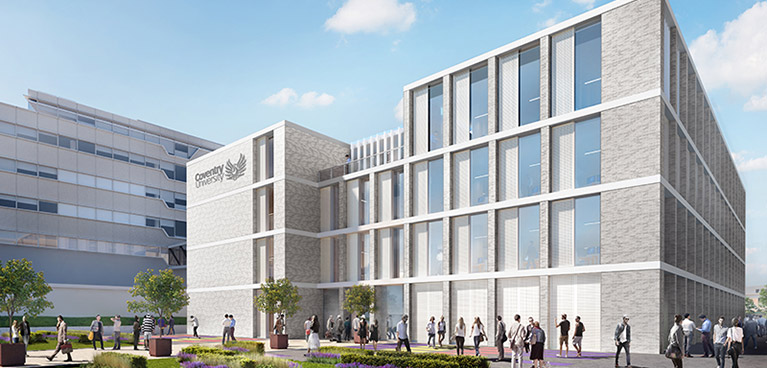 ECB2
The EEC building is to be complemented with a second Engineering and Computing Building to provide teaching for a growing student population.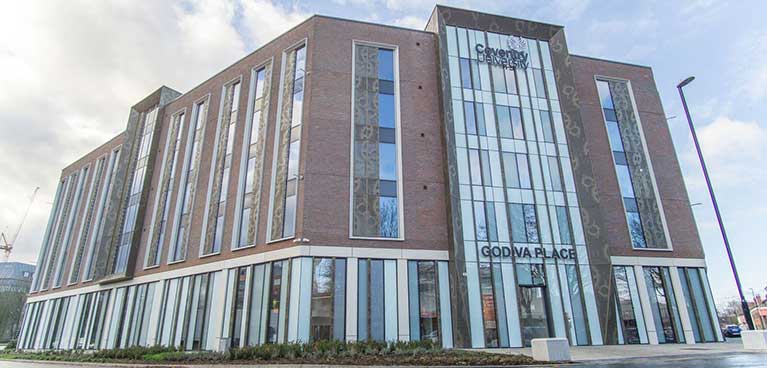 The university took out a 30-year lease on Godiva Place to create a new dedicated student accommodation block. It has 772 beds and opened in September 2018.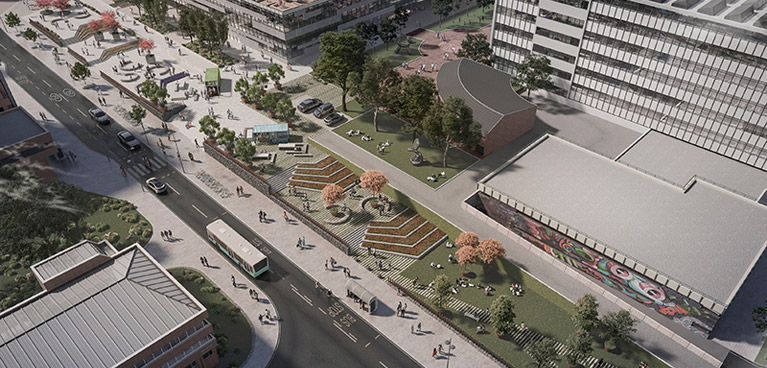 Starley Gardens
The James Starley building will be demolished in the coming years. Options now being put forward for the site include landscaping and open gardens to join the campus and city.