Alison Gingell Building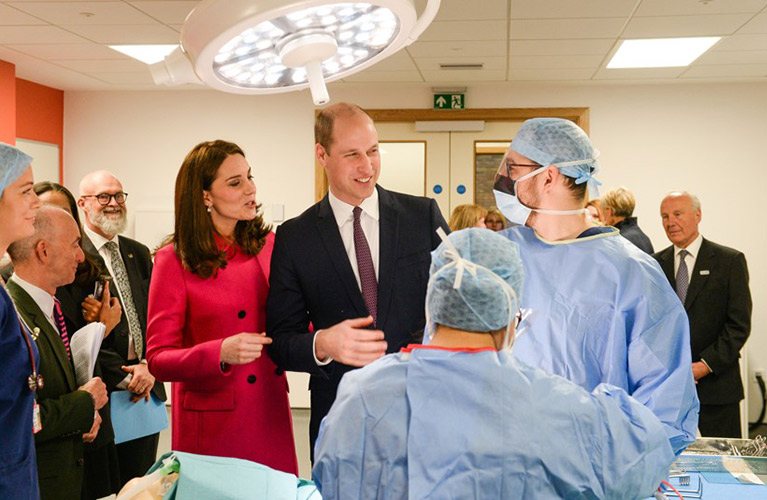 The new Alison Gingell Building was a flagship project for Coventry University; to extend the Faculty of Health and Life Science's ability to offer the latest facilities for teaching and research, to enhance opportunities for continuing education and professional development and to attract the best students and staff to Coventry University.
The vision was to consolidate the University's existing science laboratory and health simulation facilities into a new modern multidisciplinary building that will include new healthcare simulation, research and 'super-lab' environments.
The new building provides a facility that delivers an attractive, yet highly functional and flexible space, which will adapt over time to the changing requirements of our pedagogical approaches and enable us to further enhance the excellence and impact of our research. Coventry University awarded the £37 million contract to BAM Construction. The five-storey, 120,000 sq ft building on Much Park Street in Coventry's city centre was completed in 2017.
Previous activity on the site included a second archaeological dig. The first dig revealed a cellar and other underground rooms dating back to the 14th century. Spectacular images of the overall site were obtained during the dig.
The Duke and Duchess of Cambridge opened our new Alison Gingell Building in January 2018.
The £59 million building is transforming training opportunities for nurses, paramedics, midwives and other health professionals. It's the only facility of its kind where students can learn to care for a patient at every stage of their healthcare experience; from paramedics arriving at their house and their subsequent ambulance journey, to their stay in hospital and right through to their discharge and rehabilitation at home.