Architecture and Interior Design
By studying architecture and interior design at Coventry University, you can be challenged intellectually, artistically, and creatively. Professionally accredited by the Royal Institute of British Architects (RIBA), our architecture course adopts a hands-on approach to learning with a focus on imagination, communication, and context.
We run skills sessions to support drawing and model making as an integral part of studio work, and you will also have access to excellent workshops run by specialists in the areas of woodworking and digital design processes from laser etching to electroplating.
Our Interior Architecture and Design course gives you the chance to explore spatial design at its most innovative. You can also develop your technical knowledge and understanding of volume and space, light, function and use.
Our long-established and highly regarded degrees equip you with a broad range of skills from drawing and sketching, to visually communicating and presenting design concepts. Our students have access to modern facilities including robotic milling, laser cutting, rapid prototyping, 3D printing, and excellent clay modelling facilities.
The Architectural Technology course brings together disciplines of architectural design and construction technology, and students will have access to the Coventry University Simulation Centre, one of the most advanced interactive people training and development centres in the UK, as well as studios and laboratories equipped with the latest versions of 2D, 3D and CAD visualisation software, building information management (BIM) software and building performance analysis programs.
Our subjects aim to blend the creative and artistic, alongside developing the professional skills you'll need to help shape your future career.
Our Architecture and Interior Design facilities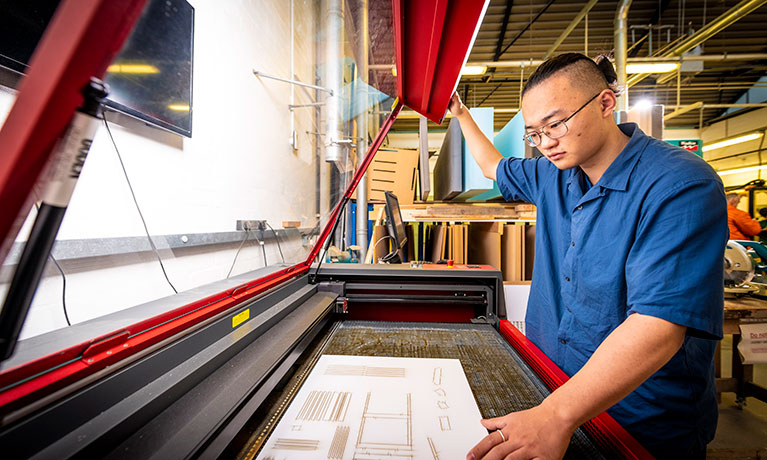 Our Digital Design Workshop bring your ideas to life through different mediums. Here you'll find a high-powered laser cutter, printers, scanners and industry-standard software used for technical drawing and environmental modelling.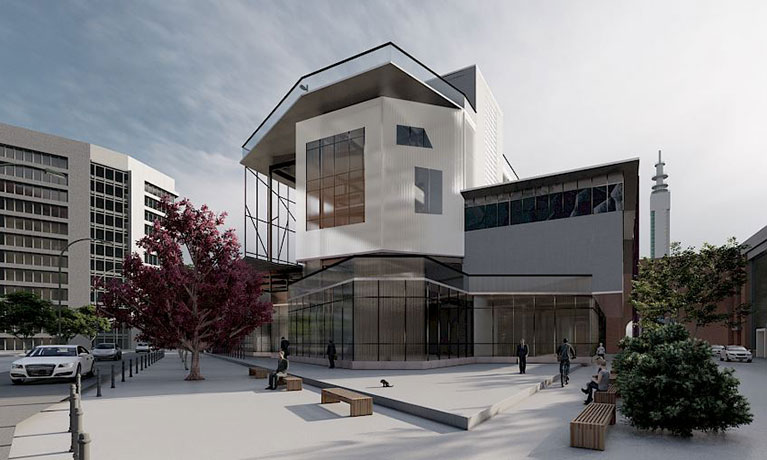 Maximise your learning in our cutting-edge computer suite. We use the very latest 3D modelling, animation and analysis software such as Adobe Creative Suite, Rhino, VectorWorks, Sketch-up, Cinema 4D and Vray.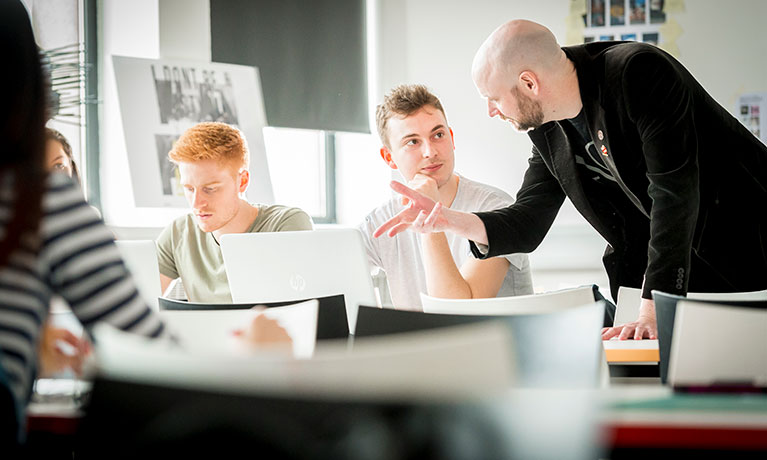 Art Shop
You will have access to presentation equipment and our print bureau at the Ink Well. Here you can print up to A0 size, perfect for improving your 2D and 3D design skills.

Disclaimers

Facilities, shows or events mentioned on this page may not be relevant for every course. Please check individual course pages for specific details regarding what facilities, shows or events are available for each course.
Please note that any opportunities or experiences referred to on this page may be subject to additional costs (for example travel, visas and accommodation), competitive application, availability and meeting any applicable visa requirements.
Staff may be subject to change.
The majority of our courses are formally recognised by professional bodies. This means that the courses have been reviewed and tested to ensure they reach a set standard. In some instances, studying on an accredited course can give you additional benefits such as exemptions from professional exams.
Accreditations and memberships shall be renewed in accordance with the relevant bodies' standard review process and subject to the university maintaining the same high standards of course delivery. If the accreditation of any of our courses change, we will notify applicants and students as soon as possible. Please check the relevant course web page for up-to-date information on the current status of individual course accreditations.
The university may deliver certain contact hours and assessments via emerging online technologies and methods across all courses. The form of delivery will be determined in accordance with government and public health guidance. Whether on campus or online, our key priority is staff and student safety.
Due to the ongoing restrictions relating to COVID-19, some facilities (including some teaching and learning spaces) and some non-academic offerings (particularly in relation to international experiences), may vary from those advertised and may have reduced availability or restrictions on their use.