Electrical and Electronic Engineering MEng/BEng (Hons)
Study level:

Undergraduate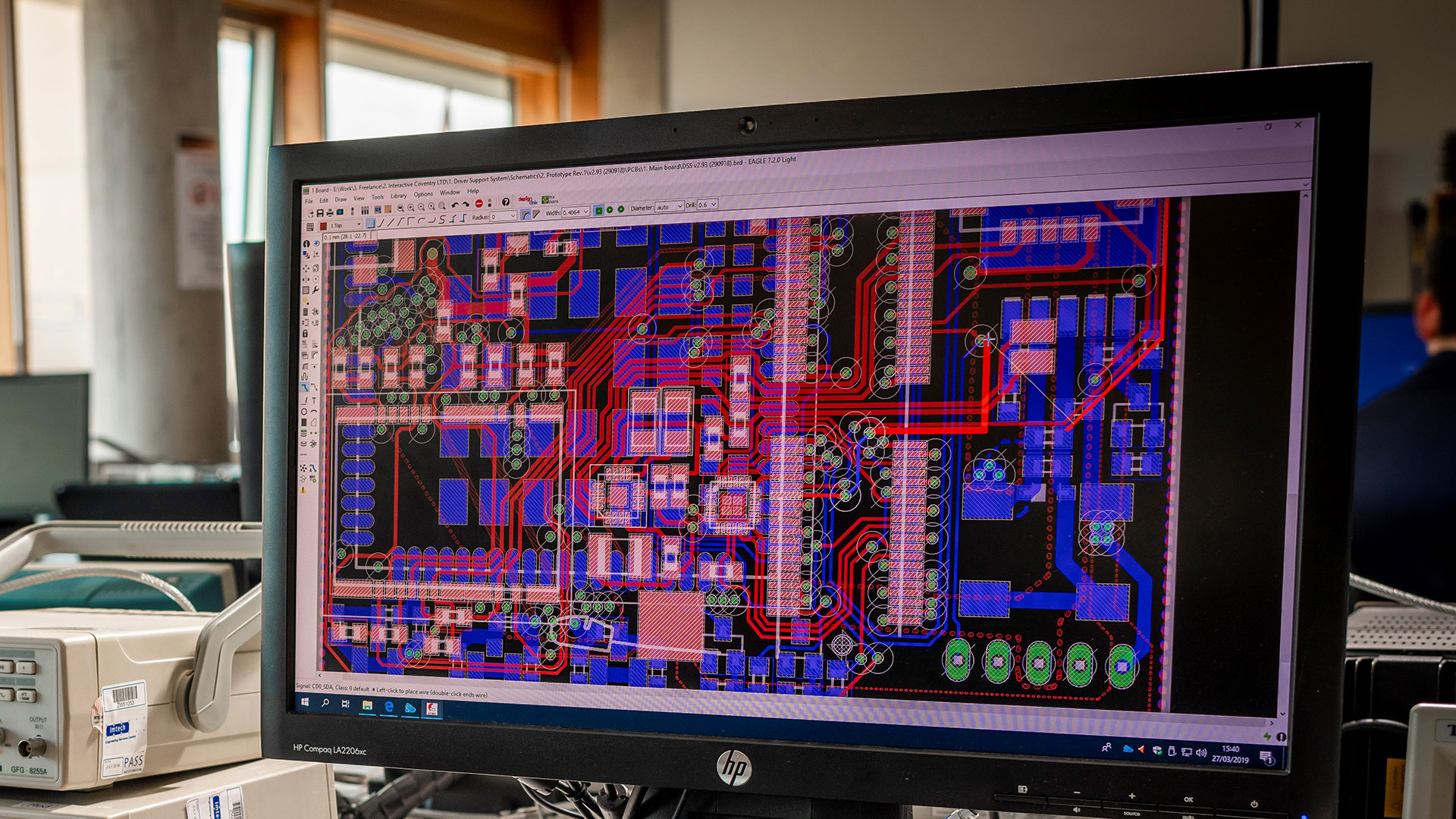 This course delivers strong academic content conveyed with a factual focus, with the aim of preparing you to take on the challenges present in the field of electrical and electronic engineering (EEE).
Location
Coventry University (Coventry)
Study mode
Full-time
Sandwich
Duration
BEng:3 years full-time4 years sandwich
MEng:4 years full-time5 years sandwich
Start date
September 2023
---
Course overview
EEE engineers are hugely involved in the expanding world of electrical vehicle design and make enormous contributions in terms of technological innovation and advancement in a range of other specialised fields; for example, aerospace systems, civil engineering in projects such as high-speed train design and development.
The course aims to develop and implement a multiplicity of systems associated with electrical and electronic engineering. On the electrical side, you could be involved in the generation, transmission and control of electrical energy or machine design and the implementation of power drive systems, which links to power electronic engineering.
From the outset, we aim to place an emphasis on innovation, design, and development to enable you the opportunity to enrich your technical skills in the field of electrification of vehicle and control systems.
We further aim to develop your intellectual and independent thinking necessary to participate in contemporary projects and to peruse further studies and research in the field of electrical engineering.

Joint Top Modern University for Career Prospects
Guardian University Guide 2021 and 2022

5 QS Stars for Teaching and Facilities
QS Stars University Ratings

Top 5 UK Student City (Coventry)
QS Best Student Cities Index 2023
Why you should study this course
Well-equipped dedicated electronics laboratory to build electronic prototype4.
Modern electrical labs to explore high voltage systems4.
Placement opportunities within UK industries2.
Opportunities to gain international experience through field trips and group-based final year project2.
---
What you'll study
This course has a common first year.
The common first year enables you to work alongside students doing similar courses to you, to widen your knowledge and exposure to other subject areas and professions. You will have the opportunity to collaborate with other students, so you can share your insights and experience which will help you to develop and learn.
If you discover an interest in a specific subject you have studied, upon successful completion of your first year, you could swap degrees with another course in your common first year (subject to meeting progression requirements).
Common first year courses:
Electrical and Electronic Engineering MEng/BEng (Hons)
Electronics and Communication Engineering MEng/BEng (Hons)
In the first year, the curriculum is shared across related courses allowing you to gain a broad grounding in the discipline before going on, in the second and third years, to specialist modules in your chosen field.
Modules
Engineering Mathematics – 20 credits

This module aims to further develop your competence in mathematical methods relevant to engineering whilst at the same time emphasising fundamental concepts, which the engineer needs to understand in order to produce a mathematical formulation of a problem.

Electrical and Electronic Engineering Principles – 20 credits

The module introduces you to the basic concepts and principles used in Electrical and Electronic Engineering. Learning is enhanced through the use of computer circuit simulation and basic programming.

Engineering Design – 20 credits

This module aims to present a structured approach to the design process, design management, and creative problem solving, leading to the output of a feasible and well-engineered solution with use of industry-standard modelling techniques, processes and software. Various design tools and techniques will be introduced together to allow innovation to occur whilst developing collaborative skills to solve real-world problems.

Analogue and Digital Devices – 20 credits

This module introduces the application of elementary analogue and digital electronic techniques. Learning is enhanced through an active approach involving computer circuit simulation and the design of practical circuits.

Electronic Systems in Action – 20 credits

Adopting a very practical approach, this module aims to provide general and key technology skills associated with technical project implementation. To facilitate learning you will be mentored by academic staff and supported by technical staff.

Introduction to Programming – 20 credits

This module introduces the fundamentals of computer programming that will underpin the technical and theoretical content of undergraduate degree courses. You will develop basic skills in programming by learning the core control structures and problem-solving strategies common to most programming languages.
Year two builds on Year one learning and introduces new curriculum material. You will be introduced to the signal and systems module, which will prepare you for more advanced signal processing technique on the following year. More advanced electronics and system design topics will be covered in the electronic modules. This will include electronic system design, manufacturing, and testing. Electrical engineering and Analogue Control module will deal with classical engineering and control theory problems.
Modules
Analogue and Digital Systems – 20 credits

This module aims to provide you with the capability to produce useful practical designs in the technology area of analogue and digital electronics. Technical focus is on the performance characteristics of voltage mode operational amplifiers along with a range of typical applications. Synchronous, sequential digital logic is also included employing a hardware description language for simulation and synthesis of a digital system.

Signals and System Analysis – 20 credits

The module emphasises the fundamental concepts that an engineer needs to understand to formulate and analyse practical problems related to signal and systems. In addition to taught materials, you will be given formative assignments and directed reading to extend your knowledge and to enhance the appreciation of the relevance of the material covered. Modern mathematical software will be used to enhance understanding and as an aid to the application of mathematical techniques in signal and system area.

Embedded System Design & Development – 20 credits

In this module, you will design and develop real-world electronic systems using embedded system principles and techniques. You will work in a group to apply appropriate theoretical and practical project management methods which aid the design, development, manufacture, construct commission, operation, maintenance, decommission and re-cycling of embedded products.

Manufacture of Electronic Systems – 20 credits

This module will be focussed on the manufacturing of electronic circuit boards. The module will cover schematic design and printed circuit board (PCB) design. The aim is to enable you to design your own PCBs keeping the EMI regulation into account. The lab sessions will also cover soldering practice for the students.

Electrical Engineering – 20 credits

The curriculum of this module covers topics associated with electrical engineering. These topics will include single phase and three phase circuits, transformers, motors and generators. Learning is enhanced using computer circuit simulation and lab experiments.

Analogue control and Instrumentation– 20 credits

The aim of this module is to develop a broad understanding of the principles, techniques and applications associated with control engineering and instrumentation.
There's no better way to find out what you love doing than trying it out for yourself, which is why a work placement2 can often be beneficial. Work placements usually occur between your second and final year of study. They're a great way to help you explore your potential career path and gain valuable work experience, whilst developing transferable skills for the future.
If you choose to do a work placement year, you will pay a reduced tuition fee3 of £1250. For more information, please go to the fees and funding section. During this time, you will receive guidance from your employer or partner institution, along with your assigned academic mentor who will ensure you have the support you need to complete your placement.
Modules
UK Work Placement– 0 credits

This module2 provides you with an opportunity to reflect upon and gain experience for an approved placement undertaken during your programme. A placement should usually be at least 26 weeks or equivalent; however, each placement will be considered on its own merits, having regard to the ability to achieve the learning outcomes.

International Study/Work Placement – 0 credits

This module2 provides you with an opportunity to reflect upon and gain experience for an approved international study/work placement undertaken during your programme. A work/study placement should usually be at least 26 weeks or equivalent; however, each placement will be considered on its own merits, having regard to the ability to achieve the learning outcomes.
This year aims to bring you to a level of professional capability equivalent to that of a graduate electrical and electronic engineer. As part of your Year three studies, you will undertake an individual project, which will entail undertaking research and design studies with the guidance of a supervisor to provide a set of engineering solutions. Other study subjects are as shown below and include an optional subject choice thus giving the opportunity to tailor your level three studies.
Modules
Digital Signal Processing and Applications – 20 credits

The aim of the module is to study digital signal processing techniques including FIR and IIR filter design both theoretically and using simulations tools. Additional aim is to apply digital system design concept in context of modern system.

Power Electronics and Renewable energy– 20 credits

The aim of this module is to develop knowledge and a good understanding of power electronic converter topologies and operation as well as examine the usage of power electronics for renewable energy conversion. For practical converters design, the emphasis is on the concepts and analysis of different converter topologies along with converter component properties, characteristics, and control mechanism. The importance of renewable energy is on the understanding of different renewable energy sources and how concepts of power electronics can be applied for designing converters for efficient power conversion from various renewable energy sources.

Individual Project Preparation – 20 credits

The aim of this module is to prepare you to undertake a substantial project. Key parts in this module include project selection, project allocation, project specification, cognizance of standards relating to project, logbook keeping, supervisor meetings, project management, ethics application, literature review, preliminary analysis and design work, and preparation report. Successful completion of the module will require methodical planning, self-management, effective communication and delivery of report.

Individual Project Realisation – 20 credits

The aim of this module is to provide an opportunity to research, design, implement and critically evaluate a functional or simulated system, object or concept and to acquire deeper knowledge of a specialist technical area. To this end, you will undertake a substantial project that will exercise in-depth technical, problem-solving, creative and other skills required of a professional practitioner including working to appropriate ethical codes of practice.

Digital Control and Instrumentation – 20 credits

This module provides an important link between contemporary digital based monitoring and control engineering and their usage in the field of engineering and science, particular emphasis is provided to application techniques.

High Frequency Electronics – 20 credits

This module aims to provide the knowledge and skills necessary to work in specialised areas of High Frequency (HF) Electronics. It involves a significant element of laboratory work based on simulating various HF circuits. HF topics include analysis and design of tuned circuits, passive filters, impedance matching networks, Smith Charts, and HF transmission line, Smith Charts. Teaching and learning are enhanced through an active approach involving laboratory MATLAB and Multisim simulation.

Power Systems– 20 credits

The module provides a study of subjects pertinent to the generation, supply and control of electrical energy. These subjects will typically include energy sources, power supply systems along with analysis of power systems and power flow. Processes of market economics are also included.
Following on from successful completion of the BEng (Hons) study you can opt to proceed to the MEng Electronics and Communication degree. In this additional year, more advanced topics related to electronics and communication engineering will be investigated which is beyond the scope of undergraduate study. More advanced technology and their applications such as robotics, wireless intelligent systems and image processing technique will be investigated. You will also undertake a group based industrial project relevant to the modern engineering problems.
Modules
Industrial Group Project (ALL) - 60 credits

This module will enable students, working in groups and in conjunction with industry, to produce successful system and sub-system designs, incorporating where necessary the most advanced technical and mathematical concepts from both their past knowledge and that acquired during the course.

Electrical Machines and Drives - 15 credits

This module aims to enhance your understanding of electrical machines and their associated drive systems, to develop the relationship between the theoretical and practical aspects of the subject.

Digital Signal and Image Processing - 15 credits

This module will first revise/introduce the fundamentals of the analysis of digital signals and systems. This will then lead to the development of higher-level signal processing techniques and filters design before applying them to some problems to demonstrate their applications.

Robots, Kinematics, Dynamics and Applications - 15 credits

This module aims to introduce the science and engineering of mechanical manipulation, an introduction to mobile robotics, some common sensors used in the field, drive mechanisms and their differing configurations and some of their applications.

Advanced Control Engineering and Instrumentation -15 credits

The Control Engineering segment is aimed to provide you with exposure to the underlying classical linear control theory and design tools with extensive applications in industrial practice.
We regularly review our course content, to make it relevant and current for the benefit of our students. For these reasons, course modules may be updated.
---
How you'll learn
Learning will be facilitated through a variety of methods which may include lectures, seminars, lab, workshops, online activities and group work. Students are expected to engage in both class and online activities and discussions. The course also requires students to participate in additional guided reading and self-directed study to reinforce the learning gained from timetabled sessions.
A portion of contact time will be dedicated to course support sessions. The course support sessions are weekly, timetabled sessions where you can explore areas of the course you find challenging or get support with personal projects and employability efforts.
---
Teaching contact hours
We understand that everyone learns differently, so each of our courses will consist of structured teaching sessions, which can include:
On campus lectures, seminars and workshops
Group work
Self-directed learning
Work placement opportunities2.
Part of university life is undertaking self-directed learning. During a typical week you will have time that allows you to work independently to apply the skills and knowledge you have learnt in taught or facilitated sessions to your projects or assignment briefs. This self-directed learning allows you to use your research skills, consolidate your knowledge or undertake collaborative group work.
The contact hours may be made up of a combination of face-to-face teaching, individual and group tutorials, and online classes and tutorials.
As an innovative and enterprising institution, the University may seek to utilise emerging technologies within the student experience. For all courses (whether on-campus, blended, or distance learning), the University may deliver certain contact hours and assessments via online technologies and methods.
In response to the COVID-19 pandemic, we are prepared for courses due to start in or after the 2023/2024 academic year to be delivered in a variety of forms. The form of delivery will be determined in accordance with Government and Public Health guidance. Whether on campus or online, our key priority is staff and student safety.
---
Assessment
This course will be assessed using a variety of methods which will vary depending upon the module.:
Assessment methods include:
Formal examinations
Phase tests
Essays
Group work
Presentations
Reports
Projects
Coursework
Exams
Individual Assignments
Laboratories
Posters
The Coventry University Group assessment strategy ensures that our courses are fairly assessed and allows us to monitor student progression towards achieving the intended learning outcomes.
---
International experience opportunities
Electrical and Electronic engineering is a global discipline, so we encourage a global perspective throughout our teaching.
If you opt for a sandwich year, you have the opportunity to spend a period abroad2 for part of your studies; we have current student exchange links with universities in approximately 20 countries around the world and we will support you in trying to find a work placement abroad. We have had past faculty students secure international placements in, for example, Austria and France.
---
Entry requirements
Typical offer for 2023/24 entry.
EECU131 (BEng)
| Requirement | What we're looking for |
| --- | --- |
| UCAS points | 120 |
| A level | BBB to include Mathematics and one from Physics, Chemistry, Electronics, Engineering, Further Mathematics, Computer Science, Computing or Design Tech. Excludes General Studies. |
| GCSE | 5 GCSEs graded 4 / C or above to include English and Mathematics. |
| BTEC | DDM in an Engineering subject to include Merits in the 'Calculus to Solve Engineering Problems' and 'Further Engineering Mathematics' units |
| IB Diploma | 29 points to include Mathematics and one from Physics, Chemistry, Design Technology or IT at a higher level. |
| Access Grades | The Access to HE Diploma to include 30 Level 3 credits in Mathematics or Physical Science units. Plus GCSE English Language and Mathematics at grade 4 / C or above. |
EECU132 (MEng)
| Requirement | What we're looking for |
| --- | --- |
| UCAS points | 128 |
| A level | ABB to include Mathematics and one from Physics, Chemistry, Electronics, Engineering, Further Mathematics, Computer Science, Computing or Design Tech. Excludes General Studies. |
| GCSE | 5 GCSEs graded 4 / C or above to include English and Mathematics. |
| BTEC | DDD in an Engineering subject to include Merits in the 'Calculus to Solve Engineering Problems' and 'Further Engineering Mathematics' units |
| IB Diploma | 31 points to include Mathematics and one from Physics, Chemistry, Design Technology or IT at a higher level. |
| Access Grades | The Access to HE Diploma to include 30 Level 3 credits all at merit or above in Mathematics or Physical Science units. Plus GCSE English Language and Mathematics at grade 4 / C or above. |
We recognise a breadth of qualifications, speak to one of our advisers today to find out how we can help you.
Are you eligible for the Fair Access Scheme?
We believe every student should have the opportunity to dream big, reach their potential and succeed, regardless of their background. Find out more about our Fair Access Scheme.
Select your region to find detailed information about entry requirements:

You can view our full list of country specific entry requirements on our Entry requirements page.
If you do not have the typical entry requirements, you may want to consider studying this course with an International Foundation Year. Upon successful completion our International Foundation Year - Engineering will provide you with the knowledge and skills you need to progress onto this undergraduate degree.
Alternatively, visit our International hub for further advice and guidance on finding in-country agents and representatives, joining our in-country events and how to apply.
English language requirements
IELTS: 6.0 overall with no component lower than 5.5.
If you don't meet the English language requirements, you can achieve the level you need by successfully completing a pre-sessional English programme before you start your course.
For more information on our approved English language tests visit our English language requirements page.
---
Fees and funding
2023/24 tuition fees.
| Student | Full-time | Part-time |
| --- | --- | --- |
| UK | £9,250 per year | Not available |
| International | £19,850 per year | Not available |
If you choose to do a work placement2, you should consider travel and living costs to cover this. There is also a tuition fee3 of £1,250 that will cover your academic support throughout your placement year.
For advice and guidance on tuition fees and student loans visit our Undergraduate Finance page and see The University's Tuition Fee and Refund Terms and Conditions.
We offer a range of International scholarships to students all over the world. For more information, visit our International Scholarships page.
Tuition fees cover the cost of your teaching, assessments, facilities and support services. There may be additional costs not covered by this fee such as accommodation and living costs, recommended reading books, stationery, printing and re-assessments should you need them. Find out what's included in your tuition costs.
The following are additional costs not included in the tuition fees:
Optional international field trips: £400+ per trip.
Any costs associated with securing, attending or completing a placement (whether in the UK or abroad)
How do you know if you need to pay UK or international tuition fees?

We carry out an initial fee status assessment based on the information you provide in your application. Your fee status determines your tuition fees, and what financial support and scholarships may be available to you. The rules about who pays UK (home) or international (overseas) fees for higher education courses in England are set by the government's Department for Education. The regulations identify all the different categories of student who can insist on paying the home rate. The regulations can be difficult to understand, so the UK Council for International Student Affairs (UKCISA) has provided fee status guidance to help you identify whether you are eligible to pay the home or overseas rate.

If you meet all the criteria required by any one category, including any residence requirements, your institution must charge you the home rate. You only need to find one category that you fit into.
---
Facilities
The School of Future Transport Engineering is based in the Engineering and Computing Building, and the attached Beatrice Shilling Building. Both buildings are high-specification learning environments, which benefit from extensive social learning facilities, well-appointed laboratories, lecturing facilities and classrooms, facilitating our innovative teaching methods across a diverse suite of undergraduate and postgraduate courses4.
Electrical power and machine laboratory
Provides students with hands-on learning tools and test benches. Supports learning of the properties of electrical generation use, with the aim of training students in the maintenance and running of electrical machines.
Electronics laboratory
Equipped with a range of test and measurement equipment, development boards for embedded electronics and a variety of interface for motor solutions.
Manufacturing facility
This facility is equipped with 3-D printers and PCB manufacturing machines. This also has a separate area for soldering training.
---
Careers and opportunities
Successful electrical and electronic engineers should be highly trained professionals, and there is likely to continue to be a demand for electrical and electronic engineers with the ability to specify and design electronic engineering solutions for future challenges, such as electric vehicle, renewable energy generation, robot systems and medical diagnostics. Your career options could range from electrical or electronic design through to electronic manufacturing and integrating, providing and maintaining system solutions for a multitude of different industries.
The technical content of this course is regularly reviewed to reflect what is currently important and in-demand in the electrical and electronic engineering industry. We also aim to ensure that the capabilities and skills that the sector regularly asks for are well addressed.
On successful completion, you will have a comprehension of:
Scientific principles and methodologies relevant to electrical & electronic engineering.
Mathematical and quantitative methods used in engineering analysis and design.
Engineering project management including ethics, finance, risk, health and safety, and similar issues.
The wider multidisciplinary context of engineering, incorporating social, economic, and environmental issues.
On successful completion, you will have expertise in:
Solving technical and management problems involving uncertainty.
Design of innovative products and systems employing recognised methodologies.
Planning and executing research-oriented project work.
Selecting and apply appropriate components, materials, and manufacturing processes.
Planning and executing practical work involving experimentation, data collection, prototype construction, testing and specialised instrumentation.
Use of specialised software tools and information technology equipment.
Accessing and evaluating information sources including technical literature, standards, and codes of practice.
Where our graduates work
Previous graduates from the course have gone into predominately industry roles in diverse range of industries, for example, JLR, GE and National Grid, Jaguar Land Rover, Siemens, Bosch, Blackberry, IBM, DSTL – Defence Science and Technology Laboratory, Advanced Electronics Company, Ultra Electronics Sonar Systems, PX Group and more. Some choose to progress to further study of an MSc or PhD.
Further study
You can choose to continue your studies at Coventry University with the Electrical and Electronic MSc. You may be entitled to an alumni discount on your fees if you decide to extend your time with us by progressing from undergraduate to postgraduate study.
---
How to apply
UK students

Full-time students applying to start in September 2023 can apply for this course through UCAS from 6 September 2022. Read our application pages to find out your next steps to apply.

Part-time students should apply directly to the university.

---

If you'd like further support or more information about your course get in touch with us today.

International students

International codes:
BEng: EECU132
MEng: EECU131

Full-time students applying to start in September 2023 should apply directly to the university.

How to apply

For further support for international applicants applying for an undergraduate degree view our International hub.

You can also download our International guide which contains lots of useful information about our courses, accommodation and tips for travel.

---

Get in touch with us today for further advice and guidance.
Disclaimers

Coventry University together with Coventry University London Campus, CU Coventry, CU London, CU Scarborough and Coventry University Online come together to form part of the Coventry University Group (the "University") with all degrees awarded by Coventry University.

1Accreditations

The majority of our courses have been formally recognised by professional bodies, which means the courses have been reviewed and tested to ensure they reach a set standard. In some instances, studying on an accredited course can give you additional benefits such as exemptions from professional exams (subject to availability, fees may apply). Accreditations, partnerships, exemptions and memberships shall be renewed in accordance with the relevant bodies' standard review process and subject to the university maintaining the same high standards of course delivery.

2UK and international opportunities

Please note that we are unable to guarantee any UK or International opportunities (whether required or optional) such as internships, work experience, field trips, conferences, placements or study abroad opportunities and that all such opportunities may be subject to additional costs (which could include, but is not limited to, equipment, materials, bench fees, studio or facilities hire, travel, accommodation and visas), competitive application, availability and/or meeting any applicable travel COVID and visa requirements. To ensure that you fully understand the visa requirements, please contact the International Office.

3Tuition fees

The University will charge the tuition fees that are stated in the above table for the first Academic Year of study. The University will review tuition fees each year. For UK (home) students, if Parliament permit an increase in tuition fees, the University may increase fees for each subsequent year of study in line with any such changes. Note that any increase is expected to be in line with inflation.

For International Students, we may increase fees each year but such increases will be no more than 5% above inflation. If you defer your course start date or have to extend your studies beyond the normal duration of the course (e.g. to repeat a year or resit examinations) the University reserves the right to charge you fees at a higher rate and/or in accordance with any legislative changes during the additional period of study.

4Facilities

Due to COVID-19, some facilities (including some teaching and learning spaces) and some non-academic offerings (particularly in relation to international experiences), may vary from those advertised and may have reduced availability or restrictions on their use.

Student Contract

By accepting your offer of a place and enrolling with us, a Student Contract will be formed between you and the university. The 2023/24 Contract is currently being updated so please revisit this page before submitting your application. The Contract details your rights and the obligations you will be bound by during your time as a student and contains the obligations that the university will owe to you. You should read the Contract before you accept an offer of a place and before you enrol at the university.
Coventry University (Coventry)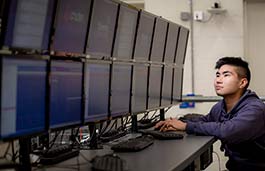 Computer Systems Engineering MEng/ BEng (Hons)
Coventry University (Coventry)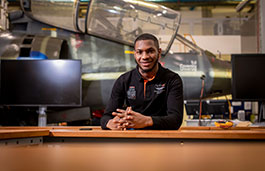 Electronics and Communication Engineering MEng/BEng (Hons)
---
---