Course code:
Study options:
3 years full-time
4 years full-time with study abroad / professional placement
Location:
---
Get in touch
For questions regarding study and admissions please contact us:
Course code:
Study options:
3 years full-time
4 years full-time with study abroad / professional placement
Location:
---
Get in touch
For questions regarding study and admissions please contact us:
Fashion is one of the past decade's rare economic success stories. Over that period, the industry has grown at 5.5 percent annually, according to the McKinsey Global Fashion Index, to now be worth an estimated $2.4 trillion. In fact, not only does it touch everyone, but it would be the world's seventh-largest economy if ranked alongside individual countries' GDP.
If you have a passion for fashion, dream of seeing your designs on the international catwalks or fancy yourself as the next Iris Van Herpen or Christopher Kane, our course will nurture your individual creativity and help you realise your dreams. Influenced by the needs and opinions of the profession, you'll have the opportunity to participate in live projects, competition briefs and hear from visiting experts to provide a national and international perspective (to include cultural diversity). All of these opportunities are subject to availability.
Why Coventry University?
An award-winning university, we are committed to providing our students with the best possible experience. We continue to invest in both our facilities and our innovative approach to education. Our students benefit from industry-relevant teaching, and resources and support designed to help them succeed. These range from our modern library and computing facilities to dedicated careers advice and our impressive Students' Union activities.
COVID-19
The University may deliver certain contact hours and assessments via emerging online technologies and methods across all courses. In response to the Covid-19 pandemic, we are prepared for courses due to start in or after the 2020/2021 academic year to be delivered in a variety of forms. The form of delivery will be determined in accordance with Government and Public Health guidance. Whether on campus or online, our key priority is staff and student safety.
Due to the ongoing restrictions relating to Covid-19, some facilities (including some teaching and learning spaces) and some non-academic offerings (particularly in relation to international experiences), may vary from those advertised and may have reduced availability or restrictions on their use.
Global ready
An international outlook, with global opportunities
Employability
Career-ready graduates, with the skills to succeed
Teaching Excellence
Taught by lecturers who are experts in their field
Course essentials
A degree which offers you more, at no extra cost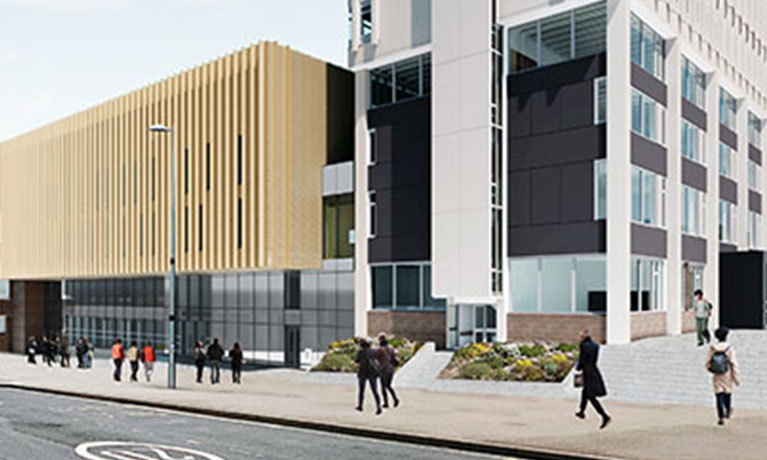 We are currently in the process of a major redevelopment of our Faculty of Arts and Humanities buildings. The building will be open to the public as well as students, and will feature an expansive gallery space.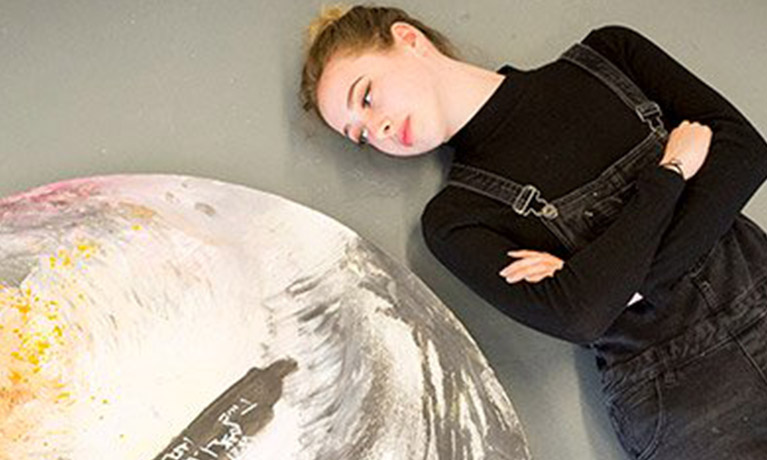 We hope that you are all staying safe in these uncertain times. Creative activities can really help fill the days, while we are spending more time at home and we have some ideas to keep you busy.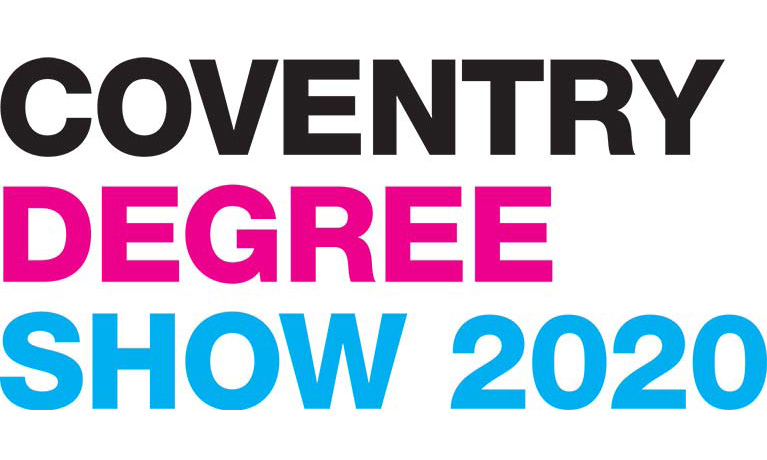 Visit our online degree show where we have brought together the work of over 500 students.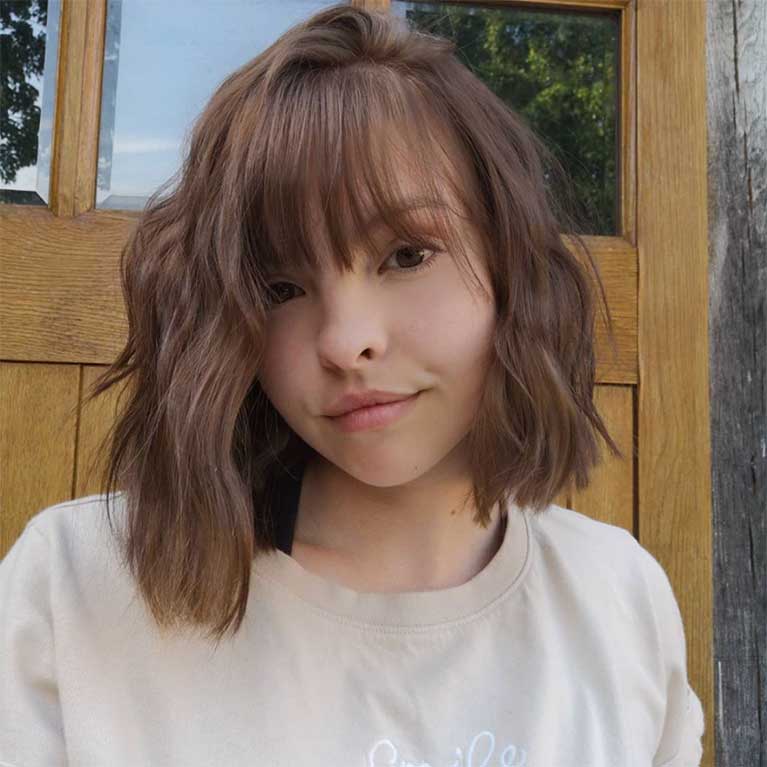 I have just finished my degree at Coventry University studying Fashion. Flying start has helped to make my experience at Coventry University even better by providing me with vital equipment and access to excellent technology all for free. Having access to the laser cutters, 3d printers, jewellery workshops and lots more for free has allowed me to broadens my knowledge of fashion and design. This has enabled me to explore multipul paths into the industry and given me a larger skill set than many other fashion graduates, allowing me to stand out.
Fast paced and dynamic, this course seeks to support you in developing your individual creativity and fashion design judgment, encouraging an active approach to learning through the ongoing production of innovative fashion artefacts.
Our fashion studios offer access to digital printing, laser cutting, sonic welding, bullet moulding and digital embroidery. Outside of this course you can take part in a range of workshops and experience; design, pattern cutting, manufacturing, footwear, bag-making, millinery, jewellery, photography, visual communication, marketing and journalism.
100%
of our students are satisfied with the quality of the course
NSS, 2016
We regularly review our course content, to make it relevant and current for the benefit of our students. For these reasons, course modules may be updated.
1st
We have been ranked joint first amongst Modern Universities in England for career prospects - Guardian University Guide 2021
The Fashion course team at Coventry University has established an excellent reputation in their first 10 years setting up a University spin-out company ('Future Armour') and a social enterprise (ReFreshed UnLtd).
All senior Fashion academics, at the time, were awarded Senior Teaching Fellowships in 2015, and a current lecturer achieved fellowship recognition in 2016. The team have built extensive industry contacts which have resulted in successful student internships and awards and employment.
Option to undertake a Professional Placement or Study Abroad Year with partner institutions. For example, past students have studied in Milan, Barcelona, Paris, Tokyo, Stockholm, Amsterdam, Bologna and Liege.
Exceptionally high student satisfaction – 100% overall and for the quality of teaching in the National Student Survey (NSS) 2016.
Strong track record for graduate employability record – 95% of graduates in work or further study after six months (DLHE 2014/15).
Work on live industry-led projects with UK companies which in the past have included Claire's, Sainsbury's TU, Tatty Devine, Sales Gossip, George and Reebok.
Current strong links with local employers, for example, Pilot, Next, Sainsbury's and George at Asda, as well as national employers such as LSN:Global, Trendstop, TopShop and international employers like Iris Van Herpen and The Theatre of Rome.
A fashion area at Coventry University which is stocked with a wide range of consumables (thread, fusing, zips, eyelets, trims etc.), a fabric store, fashion archive and a wide range of dress stands for the production of adult clothing, children's wear, outsize and maternity.
Support to enter national competitions which in the past have included the Clothes Show Live, Hand and Lock, Midlands Design Awards, Claire's Accessories, George, The Worshipful Company of Glove Makers, The Broadweavers and Clothiers Association, The Coventry Mercers.
Opportunities to exhibit your work at key events. Past events have included the Clothes Show Live and events internationally in China and Europe. All students have the opportunity to submit work through a competitive process. Work will be selected by ourselves and/or industry professionals, in order that we show work that is of an acceptable standard for exhibition.
At Coventry University, access to three well equipped fashion workrooms, a fashion design studio, two shop window areas for visual merchandising, fabric library, storeroom and two laser-cutting rooms, which include industry-standard traditional machinery and highly specialist equipment, such as a digital printer, sublimation printer, vinyl cutter, millinery equipment, leather scriver, sonic welders, tape seamer, bullet moulder, computerised heat fusing machines and keyhole button holes.
Apply for work placements with companies and designers, which in the past have included: Iris Van Herpen, Richard Nicoll, Preen Studio, Lulu Liu, Trendstop, Vogue Australia, Oxfam and Tatty Devine, Seraphine, Comptoir Des Cottonnieres, Mary Katranzou, Sainsbury's TU, The Future Laboratory, Calvin Klein, Natori New York, POP magazine, Arena Homme+ Magazine, WGSN, New Look, Topshop, Burberry, Boden, George, Peter Jensen, Injury Hong Kong, The Fashion and Textile Museum Bermondsey and J Model Management amongst others.
Opportunities to work on live industry-led projects with companies that in the past have included Claire's, Sainsbury's TU, Tatty Devine and Reebok.
Your main study themes are:
Fashion studies: You will be introduced to the overall structure, organisation and calendar of the fashion industry, the cultural and historical influences that impact on fashion, the commercial constraints, opportunities within design and manufacture and the roles and responsibilities of designers within the context of ethical issues and specialist areas of the fashion market. As the course progresses, you will have the opportunity to deepen your knowledge of the global fashion industry, researching the contemporary fashion industry and business practices, including how High Street and Fast Fashion operate within an international context. You will be expected to carry out comparative shop reports, research customer profiles and trends, future or in season depending on the brief. You will also investigate working conditions that prevail in the industry's supply chains, issues surrounding raw materials, their production and manufacture of fashion products.
Fashion marketing and promotion: We aim to develop your understanding of fashion marketing from the perspective of the designer, contemplating successful branding within the marketplace, brand values, target markets and customer profiles. We will investigate a range of marketing strategies and the role of branding in design, product development, together with the impact of trends on the fashion industry and trend forecasting.
Fashion design: You will be encouraged to develop designs from an original concept through to final fashion products. Experiencing the entire fashion design process, you will respond to a brief, evidence visual and contextual research and develop a broad range of design ideas through directed enquiry. There will be an emphasis on the application of new technology and experimental construction techniques reflecting the ever-changing demands of the fashion industry.
Fashion communications: You will develop an understanding of the role of communication and the media in the fashion industry and how to communicate fashion concepts effectively, reflecting on contemporary fashion issues as portrayed in the media. We will explore a range of creative visual techniques through photography, illustration and technical drawing, developing skills using digital technology and an understanding of imagery, presentation, editing and layout. You will be expected to develop a digital voice relevant to the online fashion industry with the ability to communicate using visual and online concepts in a fashion context for a variety of audiences.
Product realisation: We develop your awareness of professional standards of working practice within a fashion context. You will build fundamental knowledge of traditional methods of design and manufacture, an understanding of fabrics, in terms of recognition and reference gathering, as well as their construction and uses. We will consider health and safety practice for machinery and workroom procedures, the terminology of the fashion workroom/studio and a range of traditional techniques, including pattern cutting, manufacture and workshop practice
This course normally lasts three years when studied full-time, starting in September. Students successfully completing the first two years of the course can opt to spend a year out between the second and third years on an Professional Placement or Study Abroad Year.
Your course will be primarily based on the development of your studio practice, but you will also have lectures, seminars and workshops. Teaching will be informed by research, by staff with expertise in ergonomics, creative pattern cutting, smart fabrics, the sustainability of materials and manufacturing processes and impact of end user activity (washing and drying).
At all levels, we focus on developing practical skills using some of the latest cutting-edge technology developed for the fashion and creative industries, such as digital printing, sublimation printing, laser cutting, sonic welders, gluing, CAD (computer aided design), 3D video, bullet moulding and rapid prototyping.
You will be encouraged to experiment, acquire new skills and go on to develop new manufacturing techniques, methodologies and products, by taking part in IT workshops in Photoshop, Illustrator, In-Design, Dreamweaver and Rhino, as well as developing insight using the industry version of WGSN and Stylesight, the leading online trend analysis and research service for the apparel, accessories, style, design and retail industries.
Throughout this course, there are opportunities to engage with various external catwalk shows and exhibitions. The events vary each year and offer an exciting unique experience for each year group of students, previously including: Clothes Show Live, Coventry Lifestyle Event, Severn Trent Water Aid, Birmingham International Fashion Week, Midlands Business Awards, Coventry Christmas Lights Switch-on, Mad UK, London Fashion Week, Charity Fashion Event in aid of the Princess Royal Riding for the Disabled Trust, Russian Elle and the British Council in St Petersburg and Made in Liege, a celebration of Belgian Fashion.
We organise a programme of optional study visits, here in the UK, for example, to The Future Laboratory in London, one of the world's most renowned futures consultancies, or overseas to Paris to attend Premiere Vision, the world's premiere textile trade fair, or Berlin Fashion Week. To stay abreast of the latest developments in the industry, you have the chance to attend specialist trade fashion fairs such as Pure, Premium, See, Bright, The London Show, Moda, London Fashion Week, Packaging and Print, Printwear and Promotion, Textile Forum and Fashion Fringe.
Thanks to our strong industry links, we have been fortunate to offer an exciting series of guest lectures from industry experts, which in the past have included a top 100 British fashion designer, accessories designer, global sourcing consultant, the co-founder of the Future Laboratory and managing director of the Trend Boutique.
This course will be assessed using a variety of methods which may vary depending upon the module concerned. Assessment methods include (but are not limited to), project work, presentations, essays/reports, exams, individual assignments and group work elements.
The Coventry University Group assessment strategy ensures that our courses are fairly assessed and allows us to monitor student progression towards achieving the intended learning outcomes.
Upon successful completion, you should have knowledge of:
Fashion design practice in relation to employment opportunities within and beyond the fashion industry, including retail, styling, promotion, marketing and design.
The application of research methods appropriate to creative production, audience testing and marketing.
A breadth of visual design practice, including questions of aesthetics and concepts of design.
The historical context of art and design and its relationship to the history of fashion.
Ethics and contemporary issues in relation to the fashion industry.
The application of traditional, new and cutting edge technology in a fashion context.
Models and concepts of fashion and communication.
Upon successful completion, you should be able to:
Develop the characteristics of your own creativity through the production of a coherent body of work.
Apply informed critical judgement to analyse your work, demonstrate the capacity for self and peer evaluation and respond to critiques from academic staff and industry professionals.
Apply informed knowledge of professional practice, process and methods in visual communication in the production of a wide range of appropriate media.
Demonstrate conceptual development and a wide range of ideas and concepts within the context of a brief.
Demonstrate an awareness of Health and Safety issues and sound, comprehensive practice in the application of technical knowledge, utilising traditional, contemporary and cutting-edge manufacturing processes for the production of fashion products.
Utilise traditional, contemporary and innovative media and processes in solving a range of fashion tasks.
In a typical week, you will have approximately 20 'contact' hours of teaching. This generally breaks down as:
Personal tutorial/small group teaching: 1 hour of small group or individually guided work each week.
Medium group teaching: 1 hour of seminars each week.
Large group teaching: 2 hours of lectures and 16 hours of studio/workshop practice each week.
The contact hours may be made up of a combination of face-to-face teaching, individual and group tutorials, and online classes and tutorials.
Our sandwich option allows a full-year placement, as a Study Abroad Year or Professional Placement Year of study which may be taken abroad. We currently have links with institutions in Belgium, Barcelona, Spain, Milan, Bologna, Italy, and Paris. We also strongly encourage you to study a language for your Add+Vantage module.
Throughout this course, you will have opportunities to hear from speakers who work in the global fashion industry (subject to availability). In the past we have heard from Sally Denton, currently based in Dubai, who is working with the Sharjah Women's Council developing traditional lace for luxury brands. We also organise study trips to cities where we feel you will most benefit from exposure to the professional fashion world, including Paris to visit Premiere Vision the global fabric trade fair and Berlin, where we visit Berlin Fashion Week and attend various events.
Global ready
Did you know we help more students travel internationally than any other UK university according to data from the experts in higher education data and analysis, HESA?
In 2018/19, we provided a total of 5,469 experiences abroad that lasted at least five days.
Much of this travel is made possible through our Global Leaders Programme, which enables students to prepare for the challenges of the global employment market, as well as strengthening and developing their broader personal and professional skills.
Explore our international experiences
1st for
international experiences
Sending more students overseas than any other UK uni 2016/17
5,469
Student experiences
The number of student trips abroad for at least 5 days in 2018/19
12,000
and counting
The number of students we've helped travel internationally since 2016
12
global programmes
As well as trips, we offer other opportunities like language courses
What our alumni say
This course definitely helped me with confidence to try anything and be as aspirational as possible. Bigger is better; there's no limit to what you can achieve. There are endless opportunities and facilities at Coventry, the tutors have been so supportive throughout my time at University, I wouldn't recommend anywhere else!
Tuition Fees
We pride ourselves on offering competitive tuition fees which we review on an annual basis and offer a wide range of scholarships to support students with their studies. Course fees are calculated on the basis of what it costs to teach each course and we aim for total financial transparency.

For more information, please visit our Finance pages.
Scholarships and bursaries
We offer a variety of scholarships and bursaries to students at Coventry University to help fund the cost of your study. Eligibility may depend on your circumstances and academic achievement.


Scholarships and bursaries
There are a number of scholarships available to international students at Coventry University. EU students may be eligible for a transition bursary.
Course essentials at no extra cost
We're committed to communicating study costs clearly to make sure you're not faced with having to make any unexpected payments.
This is why our 'Flying Start' package provides you with a few course essentials. Your full-time fee for an undergraduate degree will cover the following:
UK field trips
Any mandatory site visits and trips within the United Kingdom.
Key material
This can include core textbooks, software and equipment.
Laser prints
1,000 A4 sides of black and white laser printing credits per year.
Optional year
Pay no tuition fees for optional work placements or study abroad trips.
Please note that we are unable to guarantee live projects, competitions, exhibition opportunities, trips, fashion events, work experience, placement or study abroad opportunities and that all such opportunities may be subject to all/a combination of the following - additional costs (e.g. travel, visas and accommodation etc.), competitive application, availability and/or meeting any applicable visa requirements. To ensure that you fully understand the requirements in this regard, please contact the International Office for further details if you are an EU or International student.
In addition, this course may incur additional costs which could include (but is not limited to) any additional fashion materials and third year final major project materials.
EU student fees
EU nationals starting in the 2020/21 academic year remain eligible for the same fees as home students and the same financial support. Financial support comes from Student Finance England, and covers undergraduate and postgraduate study for the duration of their course, providing they meet the residency requirement.
For tuition fee loans
EU nationals starting in the 2020/21 academic year must have resided in the European Economic Area (EEA) or Switzerland for the three years prior to the start of their course. The purpose of that three year residency should not have been mainly for the purpose of receiving full time education.
For maintenance loans
EU nationals starting in the 2020/21 academic year must have resided in the UK and Islands for the five years prior to the start of their course. The purpose of that five year residency should not have been mainly for the purpose of receiving full time education.
Reduced course fees for EU students
The UK Government has confirmed that EU students who are starting their course in September 2021 and onwards will be classified as an international student. To support our EU community who are affected by this change, Coventry University are providing an EU Member State Transition Bursary.
Students ordinarily domiciled in an EU Member State who prior to the 2021/22 academic intake qualified for UK fees (home fee status), are eligible for the EU Member State Transition Bursary. This will bring fee levels for those students across the Group into line with those of UK students for courses starting in the 2021/22 academic year.
Review more details on our EU Member State Transition Award/Bursary page.
What our students say
The thing I like most about my course is the freedom to explore my individuality and style – I'm not limited to one type of fashion. The workshop technicians are worth their weight in gold. The tutors help you imagine your design and the technicians help you to achieve it.
Career prospects
Graduate Immigration Route visa
Based on current information from the UK Government, international students whose study extends beyond summer 2021 may be eligible for a visa under the UK Government's Graduate Immigration Route, which will enable students to stay and work, or look for work, in the UK at any skill level for up to two (2) years. Check the most up to date guidance available to check your eligibility and any updates from the UK Government before making an application or enrolment decision.
This course covers all aspects of both design and marketing. This combination aims to prepare students for a wide range of careers in the fashion industry.
We are committed to preparing you for your future career and giving you a competitive edge in the graduate job market. The university's Talent Team provide a wide range of support services to help you plan and prepare for your career.
The Faculty of Arts and Humanities have their own Talent Team department which provides, as part of this course a programme of workshops, embedded learning, lectures, professional experience and one-to-one guidance to help you develop the transferable skills and enterprising habits required for a successful career.
95%
of our graduates are in work or further study six months after the course
DLHE 2014/15
Where our graduates work
Recent graduates from this course are employed in a range of professional environments and companies including: Kelly Hoppen, Belle International and Fresh Ego Kids, Sainsbury's Tu, George, Annie Greenabelle for Topshop, Beyond Creative, Claire's Accessories, ASOS, New Look, Primark and United Clothing.
We also aim to prepare graduates, through their studies, to work as freelancers. Past students have gone on to freelance photography, styling, make-up artistry and theatre wardrobe.
What our students say
The things I enjoy most about my course are the range of skills we have been able to learn and our year feels like a community, supporting each other. I worked for a fashion designer in London whilst on placement year and I now have the skills to secure a role within the fashion industry.
Disclaimer
By accepting your offer of a place and enrolling with us, a Student Contract will be formed between you and the university. A copy of the 2021/22 Contract can be found here. The Contract details your rights and the obligations you will be bound by during your time as a student and contains the obligations that the university will owe to you. You should read the Contract before you accept an offer of a place and before you enrol at the university.
The tuition fee for the course that is stated on the course webpage and in the prospectus for the first year of study will apply. We will review our tuition fees each year. For UK and EU students, if Parliament permit an increase in tuition fees, we may increase fees for each subsequent year of study in line with any such changes. Note that any increase is expected to be in line with inflation. Following the UK's exit from the European Union, EU students should be aware that there may be a change to UK laws following the UK's exit, this may change their student status, their eligibility to study part time, and/or their eligibility for student finance. We will act in accordance with the UK's laws in force in relation to student tuition fees and finance from time to time.
For International students the tuition fee that is stated on the course webpage and in the prospectus for the first year of study will apply. We will review our tuition fees each year. For international students, we may increase fees for each subsequent year of study but such increases will be no more than 5% above inflation.