Criminology MA/PGDip
Study level:

Postgraduate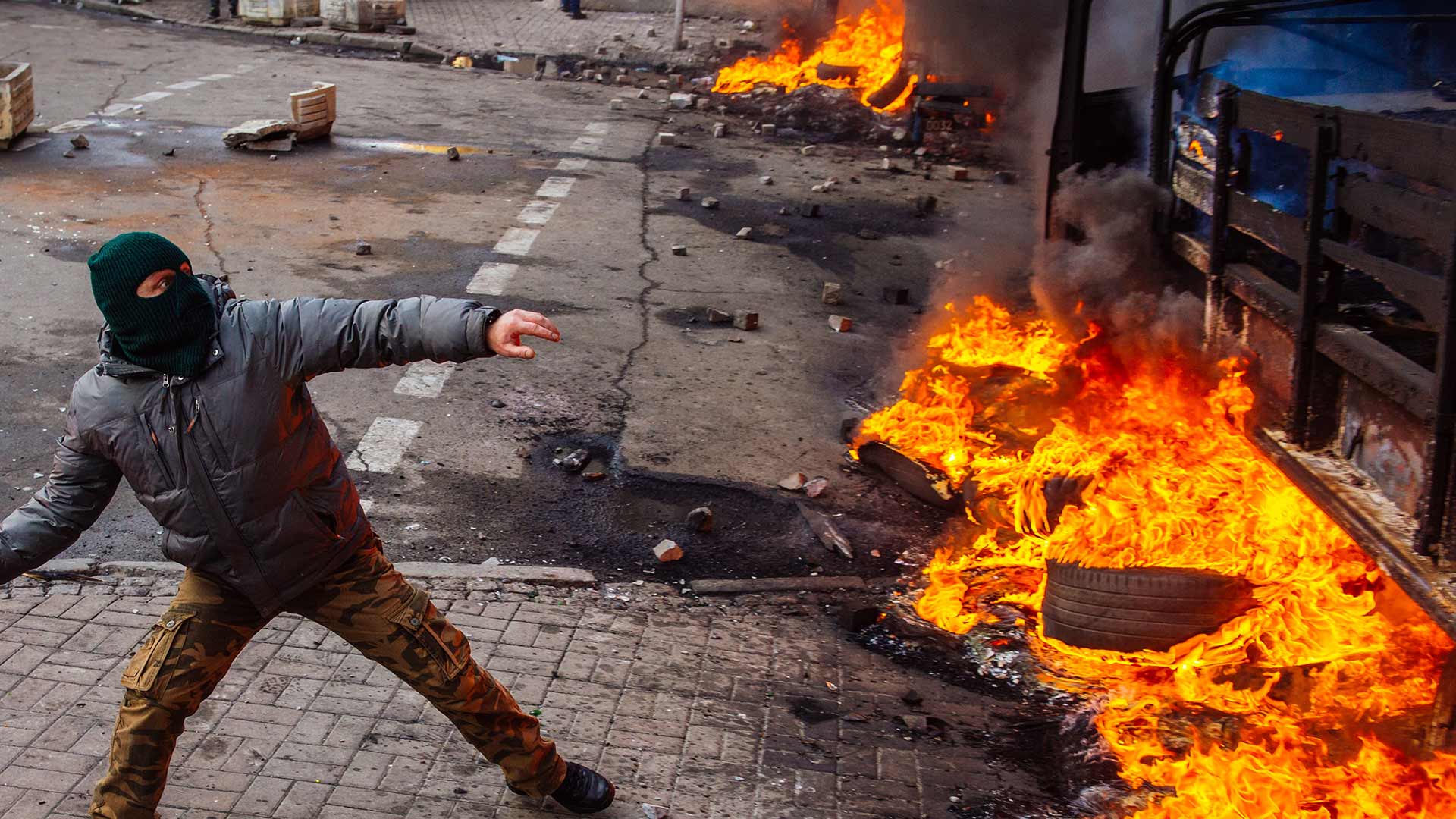 The Criminology PGDip and MA courses have been designed to give both recent graduates and practitioners currently working in the criminal justice system greater insight into the dynamic issues surrounding crime and criminal justice in the modern world.
Location
Coventry University (Coventry)
Study mode
Full-time
Part-time
Duration
1 year full-time
2 years part-time
Start date
September 2023
---
Course overview
The courses are designed to enhance your understanding and provide you with new perspectives on criminological theory and practice.
Applied approach designed to develop the skills required for employment in various criminal justice roles.
Expert speakers from agencies involved in criminal justice complement and contextualise your understanding2.
International perspective on crime.

Joint Top Modern University for Career Prospects
Guardian University Guide 2021 and 2022

5 QS Stars for Teaching and Facilities
QS Stars University Ratings

Top 5 UK Student City (Coventry)
QS Best Student Cities Index 2023
Why you should study this course
The course has been designed for graduates of criminology, professionals currently working in the field and graduates of other disciplines looking to develop their career in a criminology-related field.
You will explore a broad definition of crime, considering multiple perspectives and scales, from crimes committed by one person against another to crimes perpetrated by corporations and states against whole populations.
You will explore the causes of crime and the implications for everyone affected by crime, including victims, offenders, witnesses and criminal justice staff at all stages of the criminal justice process.
You will also examine the challenges of delivering criminal justice, including global concerns over security. The global perspective is an important element of the course, including discussion of what crime is across the globe and who defines what constitutes criminality.
Throughout the course contrasting theoretical approaches are compared to engender a lively ongoing debate reflective of developments in global criminology. The main purpose of the course is to support your academic, personal and professional development, aiming to prepare you for a variety of criminal justice, rehabilitation and victim support roles; as well as wider possible career destinations such as drug rehabilitation, mental health support, policy, health security and fraud investigation.
In addition to established theories, new areas of criminological concern are discussed, such as criminalisation of migration; harm to the environment; and breaching public health measures. Studying criminology on these courses is also designed to extend your awareness and understanding of the ways that globalisation has accelerated organised crime as it follows money flows, necessitating international collaboration for public protection. There is a focus on how emerging technologies impact on crime and security and links between youth, popular culture and crime. A central focus throughout is the effect of crime and social harm on communities and individuals.
How thinking on criminology has developed over time, and been refined due to new evidence and knowledge in the field is a key component of the course. You will also examine the important issue of how and when the criminal justice system has failed, through miscarriages of justice and systemic failings such as institutional racism.
During this course you will comprehensively explore criminology, examining the subject from a truly global perspective. You will investigate subjects at the cutting edge of criminology, including topics that create discussion in wider society, for example border control and drug policy. You will have the chance to study forensic linguistics, which incorporates the study of the language used in court and police interviews, and the impact this has on justice. The course is taught by staff with published expertise in criminal youth gangs, drugs and forensic mental health (staff subject to change).
You will have the opportunity to go on visits to relevant destinations, such as prisons and courts and hear from guest speakers working in criminal justice roles to provide access to 'real-world' applications of your learning (subject to availability). On successful completion of the course, you will have a detailed understanding of the key approaches to preventing, investigating and tackling crime at all levels.
Accreditation and professional recognition
This course is accredited1 by the following professional bodies:

---
---
All modules are mandatory for the MA award. If you choose to study for the PGDip, all modules are mandatory, other than Critiquing and Applying Criminological Research, Criminology Research Project and Leading and Creating Organisational Health and Wellbeing.
Modules
Crime, Theory and Popular Culture - 15 credits

This module has been designed to enable you to attain a deep understanding of the real-world application of complex criminological theory. The module investigates advanced theoretical frameworks such as cultural criminology and ultrarealism through the lens of popular culture, including film, television, music and literary fiction.

Race, Gender and the Criminal Justice System - 15 credits

Throughout this module you will critically interrogate ideas of race and gender to examine how these feature in criminological theory and research on a global level. You will analyse both constructs in terms of their relevance to contemporary society, with a specific focus on the criminal justice system. Key areas you will examine include the causes of crime, offending and victimisation, policing, and sentencing.

Governance and Security - 15 credits

Successful completion of this module equips you with a critical understanding of contemporary issues in governance, criminal justice and security. You will draw on theoretical and practical applications of governance, with a focus on power dynamics, questions of legitimacy, and peace and security in a post-Cold War context.

Youth, Crime and Control - 15 credits

Developing a holistic understanding of the contested and criminalised landscapes of 'youth' will be your key focus in this module. You will unpack the complex areas of young people as victims and offenders. You will be encouraged to critically evaluate the nature of control and policing of young people by exploring the changing nature of 'youth' in an increasingly globalised, insecure, and unstable world.

Language, Identity and Justice - 15 credits

This innovative module is designed to provide you with a critical understanding of how language shapes and is shaped by Criminal Justice through applications of linguistic theory to legal settings. The module draws on the intersection of linguistic and criminological theory with interviews and relevant legal interactions analysed to understand the complexities of language and identity in a legal context.

Border Criminology - 15 credits

Border Criminology is an expanding field of academic research, collaboration and policy concern. This exciting module expands the parameters of criminology and invites you to analyse borders as sites of contest, control and criminalisation. Focus on borders is used as an integrative opportunity to apply criminological theory to specific social and political contexts.

Being a Reflective Criminologist - 10 credits

The module offers you an opportunity for personal and professional development by encouraging self-reflection in relation to Criminology and Criminal Justice settings. A central purpose of the module is to enable you to evidence skills and knowledge and to identify priorities for change and development. It presents an opportunity for you to build resilience and emotional intelligence to become an effective practitioner within stressful environments.

New Directions in Global Criminology – 20 credits

This module aims to equip you with a critical understanding of global issues at the forefront of contemporary criminology. The module will draw on cutting-edge criminological theory to contextualise the changing nature of crime, social harm and criminal justice.

Critiquing and Applying Criminological Research – 20 credits

Successful completion of this module will equip you with the ability to distinguish between research methodologies and utilise appropriate methods for different criminological topics of study. The module focuses on your own research interests and requires you to consider and present research methods suitable to the context of research, for example conducting research within / on aspects of the criminal justice system, or with offenders and victims.

(Compulsory for MA only)

Criminology Research Project – 30 credits

This module aims to provide you with the skills to plan and execute an independent academic research project, applying the critical knowledge you have developed from across the MA programme.

(Compulsory for MA only)

Leading and Creating Organisational Health and Wellbeing - 10 credits

This module is designed to provide you with a framework to effectively lead and develop people in organisations for better health and wellbeing through a range of approaches. You will explore leadership theories and culture, and the impact of health and wellbeing on organisational performance in different types of organisations. You will be given the opportunity to propose a series of recommendations to create and sustain a positive culture of health and wellbeing within an organisational context.

(Compulsory for MA only)
We regularly review our course content, to make it relevant and current for the benefit of our students. For these reasons, course modules may be updated.
---
How you'll learn
You will be taught though a mixture of lectures, seminars and tutorials. A case study approach is taken to enable you to apply your learning to real life scenarios.
This course can be offered on a part-time basis. Whilst we would like to give you all the information about our part-time offering here, it is tailored for each course each year depending on the number of part-time applicants. Therefore, the part-time teaching arrangements vary. Request further information about part-time study.
---
Teaching contact hours
Full-time students will normally have around 10 hours of lectures, workshops or blended learning each week and approximately 2 hours in group tutorials. Additionally, you will be expected to undertake significant self-directed study of approximately 25 hours each week, depending on the demands of individual modules.
Part-time students will have half of the hours outlined above.
As an innovative and enterprising institution, the university may seek to utilise emerging technologies within the student experience. For all courses (whether on-campus, blended, or distance learning), the university may deliver certain contact hours and assessments via online technologies and methods.
In response to the COVID-19 pandemic, we are prepared for courses due to start in or after the 2023/2024 academic year to be delivered in a variety of forms. The form of delivery will be determined in accordance with Government and Public Health guidance. Whether on campus or online, our key priority is staff and student safety.
---
Assessment
You will be assessed through a range of innovative assessment methods designed to enable you to demonstrate your knowledge and professional skills – this will vary depending upon the module.
Assessment methods include:
Scenario-based assignments
Essays
Presentations
Case studies
Posters
Group work
The Coventry University Group assessment strategy ensures that our courses are fairly assessed and allows us to monitor student progression towards achieving the intended learning outcomes.
---
Entry requirements
Typical offer for 2023/24 entry.
Normally applicants must have a minimum of an honour's degree equivalent to a 2:2, ideally in a criminology-related area, but this is not essential. Applications from people without the above qualification (for example those with significant relevant professional experience) are encouraged and will be considered for entry to the course at the discretion of the Course Director and the Admission Tutor.
We recognise a breadth of qualifications, speak to one of our advisers today to find out how we can help you.
Select your region to find detailed information about entry requirements:
You can view our full list of country specific entry requirements on our Entry requirements page.
Alternatively, visit our International hub for further advice and guidance on finding in-country agents and representatives, joining our in-country events and how to apply.
Typical entry requirements
Normally applicants must have a minimum of an honour's degree equivalent to a 2:2, ideally in a criminology-related area, but this is not essential. Applications from people without the above qualification (for example those with significant relevant professional experience) are encouraged and will be considered for entry to the course at the discretion of the Course Director and the Admission Tutor.
English language requirements
IELTS: 6.5 overall, with at least 5.5 in each component area
If you don't meet the English language requirements, you can achieve the level you need by successfully completing a pre-sessional English programme before you start your course.
For more information on our approved English language tests visit our English language requirements page.
---
Fees and funding
2023/24 tuition fees.
Student
Full-time
Part-time
UK, Ireland*, Channel Islands or Isle of Man
£11,200 per year
Request fee information
EU
£11,200 per year with EU support bursary**
£18,600 per year without EU support bursary**
Not available
International
£18,600 per year
Not available
For advice and guidance on tuition fees3 and student loans visit our Postgraduate Finance page.
We offer a range of International scholarships to students all over the world. For more information, visit our International Scholarships page.
Tuition fees cover the cost of your teaching, assessments, facilities and support services. There may be additional costs not covered by this fee such as accommodation and living costs, recommended reading books, stationery, printing and re-assessments should you need them.
The following are additional costs not included in the tuition fees:
Any optional overseas field trips or visits: £400+ per trip.
Any costs associated with securing, attending or completing a placement (whether in the UK or abroad).
*Irish student fees
The rights of Irish residents to study in the UK are preserved under the Common Travel Area arrangement. If you are an Irish student and meet the residency criteria, you can study in England, pay the same level of tuition fees as English students and utilise the Tuition Fee Loan.
**EU support bursary
Following the UK's exit from the European Union, we are offering financial support to all eligible EU students who wish to study an undergraduate or a postgraduate degree with us full-time. This bursary will be used to offset the cost of your tuition fees to bring them in-line with that of UK students. Students studying a Degree with a Foundation Year with us are not eligible for the bursary.
How do you know if you need to pay UK or international tuition fees?

We carry out an initial fee status assessment based on the information you provide in your application. Your fee status determines your tuition fees, and what financial support and scholarships may be available to you. The rules about who pays UK (home) or international (overseas) fees for higher education courses in England are set by the government's Department for Education. The regulations identify all the different categories of student who can insist on paying the home rate. The regulations can be difficult to understand, so the UK Council for International Student Affairs (UKCISA) has provided fee status guidance to help you identify whether you are eligible to pay the home or overseas rate.

If you meet all the criteria required by any one category, including any residence requirements, your institution must charge you the home rate. You only need to find one category that you fit into.
---
Facilities
As part of the Faculty of Health and Life Sciences, those that take this course on-campus will do so at our Coventry University main campus4.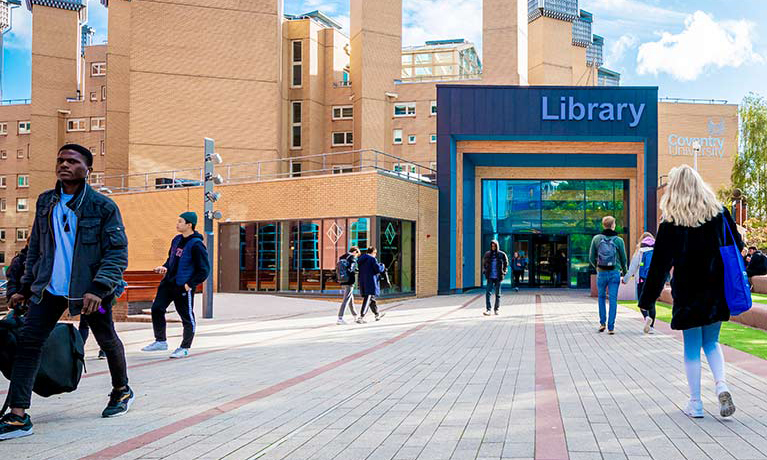 The Lanchester Library is open 24/7, 364 days a year and has 1,400 study spaces, including group and silent areas. It also currently offers more than 550 computers and an additional 120 free-to-loan laptops within the library.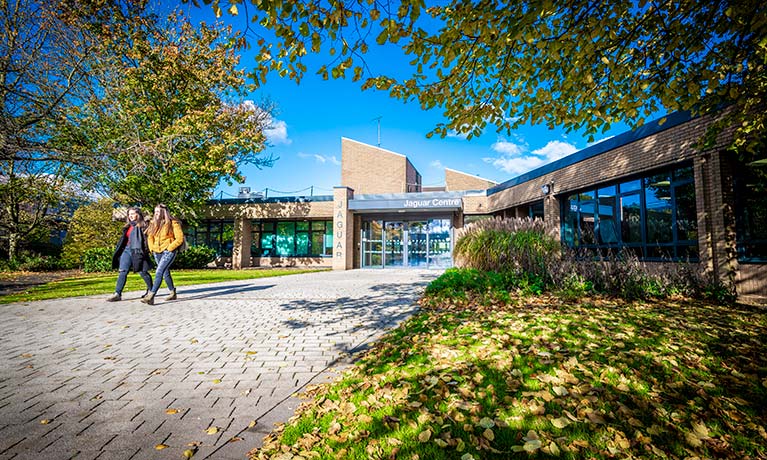 Jaguar Centre
Our refurbished Jaguar Centre has been specifically designed to provide facilities and services to support our postgraduate students including: social spaces, computer suites and separate areas for small group study.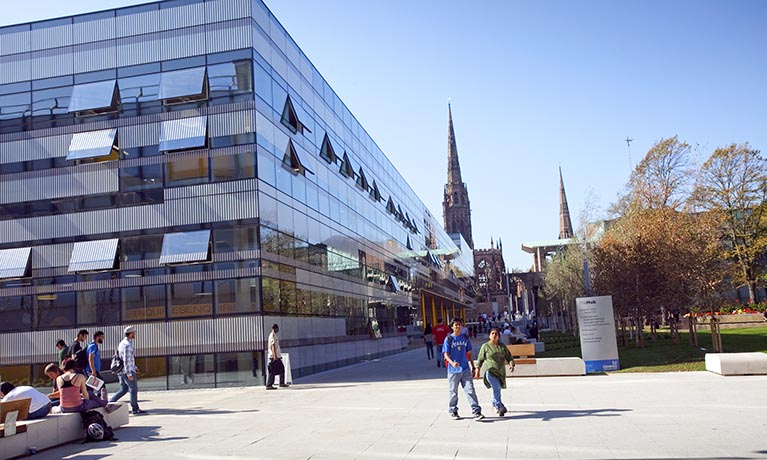 The Hub is the centre of student campus life. It's also home to the Health and Wellbeing Centre, the Spirituality and Faith Centre, the Tank Studio, Student Success Coaches and the Enterprise Hub.
---
Careers and opportunities
On successful completion of the course, you will:
Be able to evaluate international best practice in criminal justice and inter-related fields (e.g. public protection, management, care, rehabilitation and resettlement of offenders, and victim and witness support).
Have developed a range of skills related to careers in the criminal justice field.
Be able to demonstrate knowledge and understanding of comparative theoretical approaches to criminology.
Have the ability to appraise contemporary interdisciplinary and emergent contributions to the study of criminology and to criminological research.
Have developed decision-making, initiative and personal responsibility through co-production of definitions of criminal justice and injustice.
Understand criminology from a global perspective.
These courses have been designed in consultation with employers within the criminal justice system and have been developed with the aim of producing graduates able to demonstrate the skills and attributes required for a range of roles in criminal justice, including probation work, police, border control, offender management and victim support.
---
How to apply
UK students

To apply to study for a postgraduate course at Coventry University, you can apply online.

---

For further support or more information about your course get in touch with us today.

International students

Full-time international students applying to start in September should apply directly to the university. Read our application pages to find out your next steps to apply.

How to apply

For further support for international applicants applying for postgraduate degree view our International hub.

You can also download our International guide which contains lots of useful information about our courses, accommodation and tips for travel.

---

Get in touch with us today for further advice and guidance.
Disclaimers

Coventry University together with Coventry University London Campus, CU Coventry, CU London, CU Scarborough and Coventry University Online come together to form part of the Coventry University Group (the "University") with all degrees awarded by Coventry University.

1Accreditations

The majority of our courses have been formally recognised by professional bodies, which means the courses have been reviewed and tested to ensure they reach a set standard. In some instances, studying on an accredited course can give you additional benefits such as exemptions from professional exams (subject to availability, fees may apply). Accreditations, partnerships, exemptions and memberships shall be renewed in accordance with the relevant bodies' standard review process and subject to the university maintaining the same high standards of course delivery.

2UK and international opportunities

Please note that we are unable to guarantee any UK or International opportunities (whether required or optional) such as internships, work experience, field trips, conferences, placements or study abroad opportunities and that all such opportunities may be subject to additional costs (which could include, but is not limited to, equipment, materials, bench fees, studio or facilities hire, travel, accommodation and visas), competitive application, availability and/or meeting any applicable travel COVID and visa requirements. To ensure that you fully understand the visa requirements, please contact the International Office.

3Tuition fees

The University will charge the tuition fees that are stated in the above table for the first Academic Year of study. The University will review tuition fees each year. For UK (home) students, if Parliament permit an increase in tuition fees, the University may increase fees for each subsequent year of study in line with any such changes. Note that any increase is expected to be in line with inflation.

For International Students, we may increase fees each year but such increases will be no more than 5% above inflation. If you defer your course start date or have to extend your studies beyond the normal duration of the course (e.g. to repeat a year or resit examinations) the University reserves the right to charge you fees at a higher rate and/or in accordance with any legislative changes during the additional period of study.

4Facilities

Due to COVID-19, some facilities (including some teaching and learning spaces) and some non-academic offerings (particularly in relation to international experiences), may vary from those advertised and may have reduced availability or restrictions on their use.

Student Contract

By accepting your offer of a place and enrolling with us, a Student Contract will be formed between you and the university. A copy of the 2023/24 contract can be found here. The Contract details your rights and the obligations you will be bound by during your time as a student and contains the obligations that the university will owe to you. You should read the Contract before you accept an offer of a place and before you enrol at the university.
Coventry University (Coventry)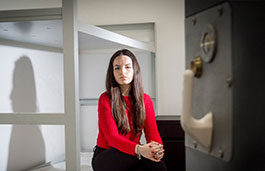 Coventry University (Coventry)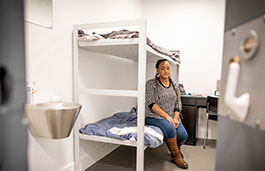 Forensic Psychology and Mental Health MSc
---