Global Diversity Governance MPA
Location
Coventry University (Coventry)
Study mode
Part-time
Distance learning
Duration
16 months part-time (APEL fast-track)
Start date
September 2022
---
Course overview
Study level: Postgraduate
This course is an international master's programme for public, private and voluntary sector professionals aiming to deepen their knowledge, become more effective in their work and further their career.
Rather than being restricted to one academic discipline, an MPA draws on a range of different disciplines and fields in order to help equip professionals with a broader set of knowledge and skills relevant to their careers.
The MPA is delivered 100% online, allowing professionals to study flexibly around work and personal commitments.
This course provides you with the opportunities to develop the skills, understanding and global perspectives that should enable you to successfully manage cultural diversity and create lasting, positive change in your own communities and organisations.
A Master of Public Administration course is a Master's degree that is designed to meet the needs of people who are working in public service, from government officers, community workers and charity leaders to those working in corporate social responsibility or for faith-based community organisations.

Global ready
An international outlook, with global opportunities

Teaching excellence
Taught by lecturers who are experts in their field

Employability
Career ready graduates, with the skills to succeed
Why you should study this course
We will provide you with the following:
The flexibility of studying online and through short workshops when you can network and learn with peers in a diverse range of roles around the world. Often the biggest barrier to taking a master's degree is balancing it with your employment – our distance learning, part-time courses are designed for busy professionals, allowing you to work and study.
A course currently delivered by senior researchers, many of whom are published in leading academic journals in this field.
A pioneering programme of study currently delivered by world-leading researchers. Our courses are global, from the content of the programme and the staff leading them, to the diverse backgrounds of our participants.
Recognition of your professional experience and prior learning, which can enable you to obtain a postgraduate qualification partly based on your learning from experience, rather than necessarily on your previous academic qualifications.
Upon successful completion, access to a professional network of individuals working in various roles related to diversity governance all over the world, with an opportunity to benefit from their perspectives and experiences, which can allow for robust and informative learning beyond formal study.
Accreditation and Professional Recognition
Accreditation1 of Prior Experiential Learning (APEL) is the process by which Coventry University awards credits towards a qualification based on a student's prior learning and experience in, for example, their career, previous qualifications and other, relevant life experience.
The course only accepts students through the APEL route. For this course, Coventry University is able to award a third of the credits of the qualification based on a student's reflection on the outcomes of their prior experience and learning, providing an opportunity to complete a master's degree in 16 months rather than 2 years. For more information on our APEL route or this course, contact our Postgraduate Programmes Team at study.ctpsr@coventry.ac.uk.
Learn more about the programme by watching our course video.
This is a unique and powerful course, fostering dialogue for a better future. It's very helpful for mid-career professionals, allowing them to work and study and further their careers.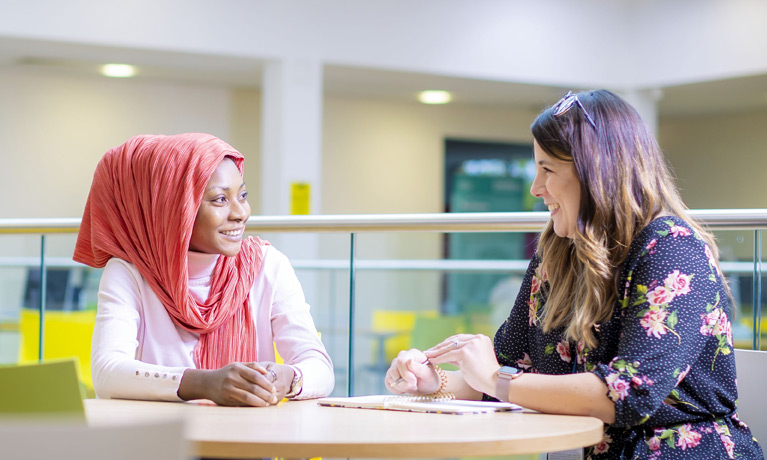 ---
What you'll study
We aim to provide the skills, expertise and global perspectives to allow you to successfully manage cultural diversity and create lasting, positive change in your own communities and organisations.
We believe that the MPA offers professionals an unparalleled opportunity to build understanding of the challenges and opportunities presented by global diversity. We aim for each course member to graduate with stronger analytical abilities in assessing the challenges posed by cultural difference as well as a set of tools for responding to these challenges – essential prerequisites for any senior career in public administration.
Qualifications available:
Master of Public Administration Global Diversity Governance (16 months, fast-track through APEL1).
Our MPA focuses on diversity and its management and governance and draws upon fields such as sociology, political science, psychology, geography, economics, migration studies, theology, social policy, communication studies and cultural studies. It is thought to be particularly relevant to those working in any community-facing role or leaders in social and public policy areas such as migration, development, social relations, faith, equality, diversity and inclusion, diplomacy, security and policing.
MPAs are a common feature of the CVs of government and charity leaders around the world, including, for example, former UN Secretary General Ban Ki-moon. Our MPA has previously been studied by diplomats, government officials, corporate diversity and inclusion leaders, NGO professionals, peacebuilders, activists, senior police officers, international consultants and people working for civil society organisations.
Year One comprises five modules. At the beginning of the year, you will have the opportunity2 to attend a short online workshop to cover the core learning on the Intercultural Dialogue in Practice module. A second workshop is offered later in the year at the beginning of the Research Design in CTPSR module, to provide training opportunities in research methods and to offer you help in preparing for your dissertation.
Modules
Intercultural Dialogue in Practice - 20 credits

The role of Intercultural Dialogue has risen to prominence over the last decade with many actors, from United Nations agencies to local peacebuilding charities, increasingly seeing it as an important tool in bringing people together and resolving tension and misunderstanding between groups in society. In practice, however, leading dialogue between people of markedly different cultural backgrounds and world views can be a daunting feat and dialogue that is not led effectively and sensitively has the potential to make relations between people worse not better. This module enables you to understand and critically engage with the role of this central tool in diversity governance and provides you with an understanding and set of tools that will allow you to lead dialogue sessions effectively and successfully.

Key Concepts in Global Diversity Governance - 30 credits

This module provides a comprehensive introduction to the ideas, perspectives, frameworks and theories which are believed to underpin the governance of diversity, requiring the critical analysis of these in relation to a range of global challenges and issues faced today including violent extremism, prejudice, human rights, minority rights, race, religion, ethnicity, migration, resource allocation, and many others. Aiming to empower you to engage effectively and critically in your professional lives and respective contexts to the challenges relating to diversity governance, the structure of the module covers seminal theoretical considerations, and frameworks at local, national and international levels.

Key Approaches to Global Diversity Governance - 30 credits

At the end of the first semester, you should be able to demonstrate knowledge of key concepts and problems prevalent in diversity management. The Key Approaches to Diversity module introduces you to the main approaches that are in place to deal with diversity related problems, such as positive discrimination, multiculturalism, super diversity approaches, interculturalism, civic nationalism and egalitarianism. This gives you the opportunity to use the concepts and problems about diversity already learned, encouraging you to develop analytical problem solving skills.

Global Diversity Governance in Context - 20 credits

This module teaches you implications for society of the challenges of cultural diversity and difference. Through an examination of prominent case studies, taken from some of the most prolific and high profile examples of diversity governance from around the world, you will be taught how to apply the tools, theories and concepts related to diversity, difference and dialogue to real-life situations where the challenges of diversity and co-existence are seen most vividly. The module demonstrates the different roles, dynamics and interventions of governments, businesses, civil society and other actors in the challenges arising from cultural diversity and the way in which diversity, difference and their challenges reach every element of society.

Research Design in CTPSR - 20 credits

This module is designed to teach you how to carefully design and plan your research. You will be encouraged to identify the appropriate methodology and methods for your chosen project, will be taught the difference between distinct types of research questions, where you should gain an understanding of research ethics.
The final stage in your Master's qualification is the Centre for Trust, Peace and Social Relations (CTPSR) Dissertation. Supported by a subject expert, you will be asked to design and undertake a piece of academic research, from developing your proposal through to presenting your findings. You can choose a topic of interest to you or relevant to your work whilst aiming to develop your research skills for use in your career or further study. Some may use this experience to prepare for a future PhD or research position.
Modules
Dissertation in CTPSR - 60 credits

This module is designed to enable you to write an extended piece of written work entailing independent study and the use of appropriate research techniques and source materials - your dissertation. The dissertation may consist of a critical evaluation of literature, of a reassessment of evidence, of an evaluation of particular approaches or techniques, or of a limited piece of original or applied research. The dissertation should build on the foundations provided by the Global Diversity Governance taught modules and may involve either the fuller development of subject matter and techniques encountered in the taught programme or the exploration of new areas and techniques appropriate to the overall programme of study.
We regularly review our course content, to make it relevant and current for the benefit of our students. For these reasons, course modules may be updated.
---
How you'll learn
The course combines short workshops with interactive online learning, making it perfect for people who need to integrate their studies with family or work commitments.
This course is part-time. Whilst we would like to give you all the information about our part-time offering here, it is tailored for each course each year depending on the number of part-time applicants. Therefore, the part-time teaching arrangements vary. Please contact the CTPSR Postgraduate Programmes Team at study.ctpsr@coventry.ac.uk if you have questions about part-time study and teaching hours.
For online teaching, students use Aula. The design is based on existing social media platforms so it feels familiar, meaning you can quickly and easily find your way around and engage with others. Some of Aula's benefits include:
User friendly interface – browse content and module materials on a central newsfeed, where you can share comments or join in conversations. Here, you are only ever one click away from course information and connecting with others
Engaging – create small working groups or chat privately with peers, friends, lecturers and tutors
Integrated – interact with existing tools, such as OneDrive, The Big Blue Button and more
Flexible – take control over when and where you study, with direct online access on laptops, tablets and mobile phone devices
---
Teaching contact hours
The number of part-time contact hours and self-directed study hours may vary from semester to semester, however, on average, it is likely to be around 20 hours per week, in total.
The contact hours may be made up of a combination of face-to-face teaching, individual and group tutorials, and online classes and tutorials.
As an innovative and enterprising institution, the university may seek to utilise emerging technologies within the student experience. For all courses (whether on-campus, blended, or distance learning), the university may deliver certain contact hours and assessments via online technologies and methods.
In response to the COVID-19 pandemic, we are prepared for courses due to start in or after the 2022/2023 academic year to be delivered in a variety of forms. The form of delivery will be determined in accordance with Government and Public Health guidance. Whether on campus or online, our key priority is staff and student safety.
---
Assessment
This course will be assessed using a variety of methods which will vary depending upon the module.
Assessment methods include:
Essays
Group work
Presentations
Reports
Projects
Coursework
Individual Assignments
The Coventry University Group assessment strategy ensures that our courses are fairly assessed and allows us to monitor student progression towards achieving the intended learning outcomes.
---
All applications will be evaluated individually with admissions decisions made by CTPSR. Admission decisions are based on the entry criteria elaborated below and an evaluation of the required application documents. Ordinarily, the minimum entry criteria for the MPA Global Diversity Governance are as follows:
Applicants should hold a 2:2 or above degree (or equivalent international grade/qualification), from a recognised university, preferably in a social science subject (e.g. Sociology, Psychology, Security Studies, International Relations, Politics, Peace and Conflict Studies, Development Studies, etc.).
Accreditation of Prior Experiential Learning
The course only accepts students through the APEL route. To be eligible for APEL applicants must have a minimum of five years evidenced working experience in a relevant field to Global Diversity Governance and be operating in a relevant role at the level of mid-management or above at the time of application, or have operated within a relevant role at the level of mid-management or above within 12 months of the time of application. Decisions are based on a careful evaluation of the applicant's APEL portfolio, an Admissions Interview, and their capacity to complete the programme successfully.
For further information on eligibility and the application process please email study.ctpsr@coventry.ac.uk.
We recognise a breadth of qualifications; speak to one of our advisers today to find out how we can help you.
Select your region to find detailed information about entry requirements:
You can view our full list of country specific entry requirements on our Entry requirements page.
Alternatively, visit our International hub for further advice and guidance on finding in-country agents and representatives, joining our in-country events and how to apply.
English language requirements
IELTS: 6.5 overall, with at least 5.5 in each component area
If you don't meet the English language requirements, you can achieve the level you need by successfully completing a pre-sessional English programme before you start your course.
For more information on our approved English language tests visit our English language requirements page.
Where applicants do not hold up-to-date IELTS certification, CTPSR will look at whether an applicant has previously studied and successfully completed a Higher Education qualification in English. Where an applicant does not hold such a qualification entry will be at the discretion of the CTPSR, ordinarily decided by the relevant Course Director. Here CTPSR will assess English language proficiency through multiple means, potentially including but not limited to, a review of application documents, references, a writing sample, and via a telephone/Skype interview.
---
Fees and funding
| Student | Full time | Part time |
| --- | --- | --- |
| UK | Not available | £10,600 in total |
| International | Not available | £10,600 in total |
For advice and guidance on tuition fees3 and student loans visit our Postgraduate Finance page.
We offer a range of International scholarships to students all over the world. For more information, visit our International Scholarships page.
---
Careers and opportunities
Upon successful completion, the MPA can provide professionals with:
a greater ability to assess the local relevance of national policies and global trends in diversity governance
improved comparative analytical skills in understanding diversity governance contexts around the world
enhanced capabilities in designing and delivering services which meet the needs of diverse societies
advanced skills in dialogue facilitation and communication with people from different cultures.
Whilst also gaining a formal, accredited postgraduate qualification upon successful completion1, the MPA offers the opportunity to broaden your professional networks and study alongside people working on similar issues around the world.
The MPA is ideally suited for professionals looking to progress their careers in senior management where an ability to work effectively with the complexity of diverse communities is of paramount importance. The MPA equips you with the skills and knowledge usually needed to take up roles within a broad range of organisations. These could include roles in international non-governmental organisations, national and local government agencies, supranational government organisations like the United Nations, regional communities such as the European Union or the Economic Community of West African States, faith-based organisations, local and national charities and academia – a number of our Centre's alumni have gone on to join our team as PhD candidates.
---
How to apply
UK Students

Prior to submitting an application please ensure you have the following supporting documents ready to upload:

Detailed personal statement

Academic transcripts and award certificate of your first degree

English Language Certificate e.g. IELTS

CV

Passport copy/scan

APEL form

*This must be sent directly by the referee to study.ctpsr@coventry.ac.uk.

Part-time students applying to start in September should apply directly to the university. Read our application pages to find out your next steps to apply.

International Students

Prior to submitting an application please ensure you have the following supporting documents ready to upload:

Detailed personal statement

Academic transcripts and award certificate of your first degree

English Language Certificate e.g. IELTS

CV

Passport copy/scan

APEL form

*This must be sent directly by the referee to study.ctpsr@coventry.ac.uk.

Part-time students applying to start in September should apply directly to the university. Read our application pages to find out your next steps to apply.

How to apply

For further support for international applicants applying for postgraduate degree view our International hub.

You can also download our International guide which contains lots of useful information about our courses, accommodation and tips for travel.

---

Get in touch with us today for further advice and guidance.
You may also like
Coventry University (Coventry)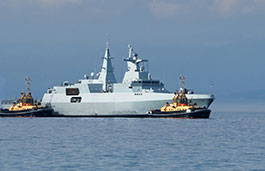 Maritime Security PgCert, PGDip, MA
Coventry University (Coventry)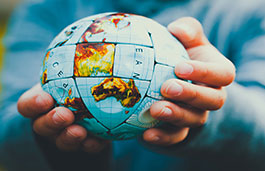 Peace and Conflict Studies PgCert, PGDip, MA
Coventry University (Coventry)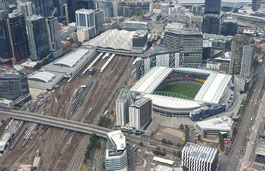 Protective Security and Resilience MSc
---
Disclaimer

1Accreditations

The majority of our courses have been formally recognised by professional bodies, which means the courses have been reviewed and tested to ensure they reach a set standard. In some instances, studying on an accredited course can give you additional benefits such as exemptions from professional exams (subject to availability, fees may apply). Accreditations, partnerships, exemptions and memberships shall be renewed in accordance with the relevant bodies' standard review process and subject to the university maintaining the same high standards of course delivery.

2UK and international opportunities

Please note that we are unable to guarantee any UK or International opportunities (whether required or optional) such as internships, work experience, field trips, conferences, placements or study abroad opportunities and that all such opportunities may be subject to additional costs (which could include, but is not limited to, equipment, materials, bench fees, studio or facilities hire, travel, accommodation and visas), competitive application, availability and/or meeting any applicable travel COVID and visa requirements. To ensure that you fully understand the visa requirements, please contact the International Office.

3Tuition fees

The University will charge the tuition fees that are stated in the above table for the first Academic Year of study. The University will review tuition fees each year. For Home Students, if Parliament permit an increase in tuition fees, the University may increase fees for each subsequent year of study in line with any such changes. Note that any increase is expected to be in line with inflation.

For International Students, we may increase fees each year but such increases will be no more than 5% above inflation. If you defer your course start date or have to extend your studies beyond the normal duration of the course (e.g. to repeat a year or resit examinations) the University reserves the right to charge you fees at a higher rate and/or in accordance with any legislative changes during the additional period of study.

4Facilities

Facilities are subject to availability. Due to the ongoing restrictions relating to COVID-19, some facilities (including some teaching and learning spaces) may vary from those advertised and may have reduced availability or restrictions on their use.

Student Contract

By accepting your offer of a place and enrolling with us, a Student Contract will be formed between you and the university. The 2022/23 Contract is currently being updated so please revisit this page before submitting your application. The Contract details your rights and the obligations you will be bound by during your time as a student and contains the obligations that the university will owe to you. You should read the Contract before you accept an offer of a place and before you enrol at the university.