English Language Teaching and Applied Linguistics MA
Study level:

Postgraduate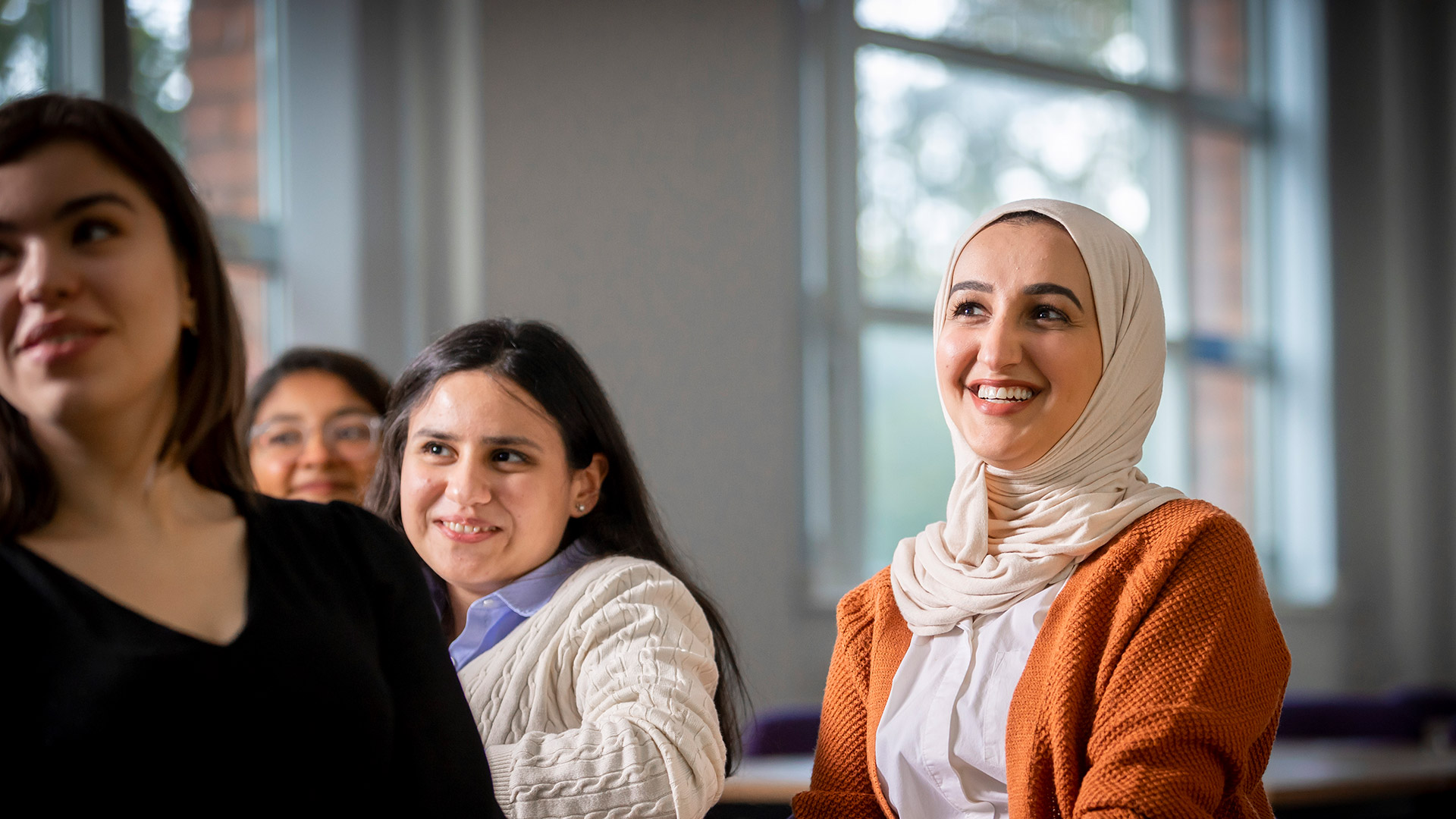 This Master's course aims to provide specialist professional development for English Language Teaching (ELT).
Location
Coventry University (Coventry)
Study mode
Full-time
Part-time
Duration
1 year full-time
2 years part-time (UK only)
Up to 2 years full-time (with professional experience)
Start date
September 2023
January 2024
The information on this page is for 2022-23 entry and should be used as guidance for 2023-24 entry. Please keep checking back on this course page to see our latest updates.
---
Course overview
This course provided specialist professional development for English Language Teaching. It draws on innovative research and focuses on the theory and practice of teaching in a variety of contexts.
This course is delivered in a variety of teaching methods that reflect the needs and requirements of the course.
The course includes a wide variety of assessment tasks and the opportunity for students to select their own dissertation topic on a subject that is relevant to their teaching context.
The course includes the opportunity to take part in study trips2. In recent years, we have run free trips to the London Museums to design language learning tasks based on the artefacts viewed, and to Stratford-upon-Avon to study the impact that Shakespeare's language has had on modern English. During the optional study trip to Valencia, Spain, we observe English classes taught in three different universities and discuss intercultural and context-specific issues relating to English Language Teaching with our international partners. (Study trips may be subject to additional fees, application processes and/or be subject to availability2).
The course also engages with Collaborative Online International Learning (COIL) exchanges, with the partners the students may visit during their international study trip2.

Global ready
An international outlook, with global opportunities

Teaching excellence
Taught by lecturers who are experts in their field

Employability
Career ready graduates, with the skills to succeed
Why you should study this course
This course has obtained a very high satisfaction rating on the national Postgraduate Teaching Experience Survey (PTES), receiving 100% in 2020-21.
Past students have valued the outstanding level of academic and pastoral care offered by staff, the variety of assessment tasks on the course, the research-informed teaching and the introduction of the TKT (Teaching Knowledge Test) into the degree1. Students have also found the many extracurricular opportunities offered to them while on the course very appealing.
We aim to recruit staff that are experts in their field, publish regularly, are external examiners in other universities and have a national and international profile. Staff encourage students to engage with them in scholarly activities and become part of the academic communities of practice in the School of Humanities: books and refereed journal articles have been published by staff in collaboration with students, often based on students' dissertations. This has included research on how to integrate informal online learning platforms into the ELT curriculum and innovative language learning applications (apps) design.
This course offers a unique mix of theory and practice and encourages students, who are often from a diverse range of countries, to share good and innovative practice and reflect on their own learning and teaching context in an active way.
This MA course has led to internal job opportunities within the Coventry University Group, too and has had a very positive impact on its students' employability prospects. For example, many students and graduates have been hired to teach or manage on the CU Services pre-sessional provision.
Accreditation and professional recognition
By studying this course, students will have the opportunity to obtain a vocational qualification Teaching Knowledge Test (TKT) in Managing the Learning Process, awarded by the Cambridge Assessment, which is fully integrated and is part of the course for the 2022/23 intake. This TKT qualification1 is recognised in over 60 countries in the world. Students who already have CELTA (Certificate in English Language Teaching to Adults) or DELTA (Diploma in English Language Teaching to Adults) will be given Accreditation of Prior Learning (APL) for it.
What attracted me to the course was the teaching methodology, the microteaching and the state-of-the-art digital learning tools that helped me to explore better teaching techniques to be able to face current challenges in the present technological world.

I also valued receiving great support from the staff teaching on the course and the extra help available from the Centre for Academic Writing and the ICT unit in the library. I am glad to say that completing the MA helped me with obtaining a promotion when I returned to Nigeria after graduation.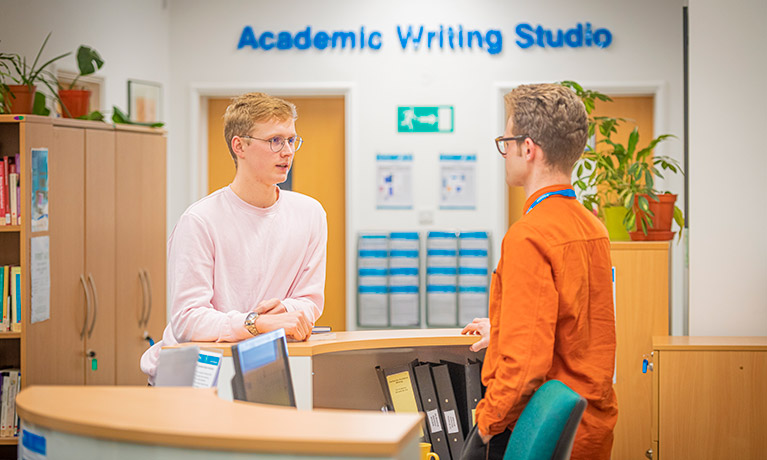 ---
What you'll study
According to our External Examiners, employers, alumni and our current students, the distinctive features of this course are:
The links between theory and practice;
The emphasis on the integration of new technologies in language learning and teaching;
Its task-based/problem-based approach to language learning and teaching;
Its varied and innovative assessment tasks;
The quality of both the pastoral and academic support offered to students;
Its innovative approach to the internationalisation of the curriculum through Online International Learning.
Massive Open Online Courses (MOOCs) and ELT study trips, both national and international;
The opportunity to obtain job placements (this is selective);
The possibility of obtaining the Teaching Knowledge Test (TKT) vocational qualification1.
Students who have DELTA (Diploma in English Language Teaching to Adults) will be given Accreditation of Prior Learning (APL) for up to 30 credits of the programme.
This course gives you the opportunity to reflect on your own professional development as a teacher of English as a Foreign Language in a stimulating, interactive and innovative way. It discusses how different settings and teaching scenarios can affect your teaching approach.
Modules
Theories and Methods of Language Learning and Teaching - 15 credits

The aim of the module is to give you an in-depth understanding of the theories of second language acquisition and illustrate their links to approaches and methods of language teaching which they inform. The theories examined will look at second language acquisition and learning from linguistic, psychological and sociological perspectives. The approach will be largely thematic when examining language learning theories, and both historical and thematic when examining teaching methodologies. Links will be drawn between the two parts, with a view to analysing whether and to what extent the learners' particular background, situation and circumstances should or do influence the teaching approaches adopted. Innovative approaches will be explored and students will engage with blended and online learning and design tasks based on artefacts viewed during a visit to a museum.

Developing Language Teaching Materials - 15 credits

This module aims to enable you to evaluate and develop in an informed way materials used for English language teaching. You will be taken through the materials development process and introduced to different teaching and learning approaches and learner needs. The module provides an overview of factors which impact on the development of materials (both in hard copy and online). The module also considers language assessment and independent learning materials. You will have the opportunity to discuss issues relating to materials development, recommend solutions to problems, and practise developing your own materials.

Grammar and Phonology for the English Language Teacher - 15 credits

The aim of this module is to give you a pedagogical understanding of the grammar and phonology of English and the issues that non-native speakers of English have in acquiring a working knowledge of these systems. The module will give you the metalanguage required to describe these systems and the ability to compare and contrast the systems in English with another language. This will enable you to analyse non-native texts produced by students of English from a variety of teaching contexts for errors and non-native aspects with a view to suggesting appropriate pedagogic interventions. Some consideration will be given to what aspects of grammar and phonology can be taught and what cannot, in addition to how this teaching can be realised. The approach will draw on several traditions of grammatical and phonological analysis including use of the IPA (International Phonetic Alphabet).

Computer Assisted Language Learning (CALL): Theory and Practice - 15 credits

This module aims to introduce you to the theory and practice of Computer Assisted Language Learning (CALL) with particular reference to CALL for English Language Teaching (ELT). You will develop a critical awareness of current developments into new and emerging technologies - e.g. social networking software and Mobile Assisted Language Learning (MALL) - and in doing so develop your digital fluency.

As part of the assessment, you will design a digital artefact. You will reflect on its design and discuss the affordances of the available technology applied to specific teaching and learning contexts, including your own, if applicable.

English Language Teaching in Practice - 15 credits

This practical module aims to introduce you to the teaching, learning and assessment of English in a variety of settings. You will engage in peer reviews/observations of teaching and microteaching sessions. You will reflect on the principles underpinning pedagogic planning, practise session-plan design, deliver your teaching plan and evaluate it after your taught session. You will learn how to support students both face-to-face and online and to give effective and consistent feedback. You will practise evaluating and writing marking schemes/criteria and marking real scripts for assessed tasks for English in Higher Education.

Business English - 15 credits

The aim of this module is to examine and evaluate the links between research and practice in the teaching of Business English. You will have the opportunity to analyse written and spoken business discourse in order to investigate the intrinsic features of Business English. Other key aspects of business communication will be discussed including intercultural competence. There will also be opportunities to critically evaluate current Business English teaching materials and to consider how research can inform Business English materials development.

Teaching English through Literature - 15 credits

This module aims to examine how literature can support the teaching of the English language. It provides suggestions for fostering language development and communicative competence by integrating literature into the English language classroom. You will discuss the existing body of theoretical research as well as analyse concepts and issues related to the teaching of literature and to the teaching of language through literature.

Research Methods - 15 credits

This module provides a sound basis to support you in the undertaking of a substantial research project appropriate to Master's level, in terms of the identification of a topic and the development of an appropriate research strategy for its completion. You will learn how to retrieve, annotate and discuss appropriate sources and how to collect, classify and analyse primary and secondary data. The module will also cover how to adhere to academic writing standards and ethics requirements and how to avoid plagiarism. As well as researching, discussing and critically analysing methodological approaches in applied linguistics, you will also practise research and data collection techniques with dedicated research tools (e.g. corpus analysis tools) and tailor-made resources.

Dissertation - 50 credits

This module supports you in the undertaking of a substantial research project appropriate to Master's level, in terms of the identification of a topic, the development of an appropriate research strategy for its development and completion, and its final writing up as a dissertation. You will be expected to produce an original piece of extended writing with the support of your allocated supervisor.

Professional Enhancement: Managing the Teaching and Learning Process - 10 credits

The aim of this module1 is to discuss the key principles underlying managing the teaching and learning process, including language classroom management and language course management. You will study issues relating to learner language and teacher language and investigate how the language used by a teacher can affect learners' behaviour. The module will also help you to understand how to manage an ELT classroom in various contexts and with learners of different abilities. It will provide you with class management tips and techniques and support your professional development as an ELT teacher. The module can also enable you to obtain a professional qualification: the Teaching Knowledge Test (TKT) in Managing the Learning Process, awarded by the University of Cambridge1. The TKT is a highly respected qualification recognised in over 60 countries as proof of teaching knowledge
With professional experience option
The professional experience opportunity2 enables you the opportunity to apply for optional professional experience in semester 1, which, upon successfully securing an opportunity, will extend the duration of your master's to either 16, 20 or 24 months. The professional experience provides an opportunity for you to develop expertise and experience in your chosen field with the aim of enhancing your employability.
Please note that the optional professional experience modules incur an additional tuition fee, which for 1 semester of professional experience is £1,333.33, for 2 semesters of professional experience is £2,666.67, and for 3 semesters of professional experience is £4,000.
Professional experience may also be subject to additional costs, visa requirements being met, subject to availability and/or competitive application. Professional experience opportunities are not guaranteed but you will benefit from the support of our Talent Team in trying to find and secure an opportunity. Find out more about the professional experience option.
We regularly review our course content, to make it relevant and current for the benefit of our students. For these reasons, course modules may be updated.
---
How you'll learn
Teaching methods include:
Lectures
Seminars
Tutorials
Presentations
Group projects
Workshops
This course can be studied on a full-time or part-time basis. Whilst we would like to give you all the information about our part-time offering here, it is tailored for each course each year depending on the number of part-time applicants. Therefore, the part-time teaching arrangements vary. Request further information about part-time study.
As an innovative and enterprising institution, the university may seek to utilise emerging technologies within the student experience. For all courses (whether on-campus, blended, or distance learning), the university may deliver certain contact hours and assessments via online technologies and methods.
The university may deliver certain contact hours and assessments via emerging online technologies and methods across all courses. In response to the COVID-19 pandemic, we are prepared for courses due to start in or after the 2021 academic year to be delivered in a variety of forms. The form of delivery will be determined in accordance with Government and Public Health guidance. Whether on campus or online, our key priority is staff and student safety.
---
This course requirements a minimum grade of 2:2 or above.
The course is open to both experienced teachers and to students who have recently graduated. It is suitable for overseas applicants and UK nationals. Graduates from any subject who have an interest in teaching English as a Foreign Language can apply for this course.
Speak to one of our advisers today for more information regarding specific requirements.
Grade equivalent to a minimum grade of 2:2 or above and proficiency in English equivalent to 6.5 overall with a minimum of 6 in writing and at least 5.5 in each component.
Select your region to find detailed information about entry requirements:
You can view our full list of country specific entry requirements on our Entry requirements page.
Alternatively, visit our International hub for further advice and guidance on finding in-country agents and representatives, joining our in-country events and how to apply.
English language requirements
IELTS: 6.5 overall, with at least 6 in writing
If you don't meet the English language requirements, you can achieve the level you need by successfully completing a pre-sessional English programme before you start your course.
For more information on our approved English language tests visit our English language requirements page.
Speak to one of our advisers today for more information regarding specific requirements.
---
Fees and funding
2023/24 tuition fees.
| Student | Full-time | Part-time |
| --- | --- | --- |
| UK | £11,200 per year | Request fee information |
| International | £18,600 per year | Not available |
For advice and guidance on tuition fees3 and student loans visit our Postgraduate Finance page.
We offer a range of International scholarships to students all over the world. For more information, visit our International Scholarships page.
How do you know if you need to pay UK or international tuition fees?

We carry out an initial fee status assessment based on the information you provide in your application. Your fee status determines your tuition fees, and what financial support and scholarships may be available to you. The rules about who pays UK (home) or international (overseas) fees for higher education courses in England are set by the government's Department for Education. The regulations identify all the different categories of student who can insist on paying the home rate. The regulations can be difficult to understand, so the UK Council for International Student Affairs (UKCISA) has provided fee status guidance to help you identify whether you are eligible to pay the home or overseas rate.

If you meet all the criteria required by any one category, including any residence requirements, your institution must charge you the home rate. You only need to find one category that you fit into.
---
Facilities
The Faculty of Arts and Humanities is joining two of our school's completely refurbished Art and Design buildings and adding a range of new facilities, which is planned to open in 2023. These will include a hyper studio designed for cross-disciplinary projects; immersive studios with cutting-edge virtual reality and mixed-reality technologies4. Our aim is to offer you sector-leading facilities in a unique environment.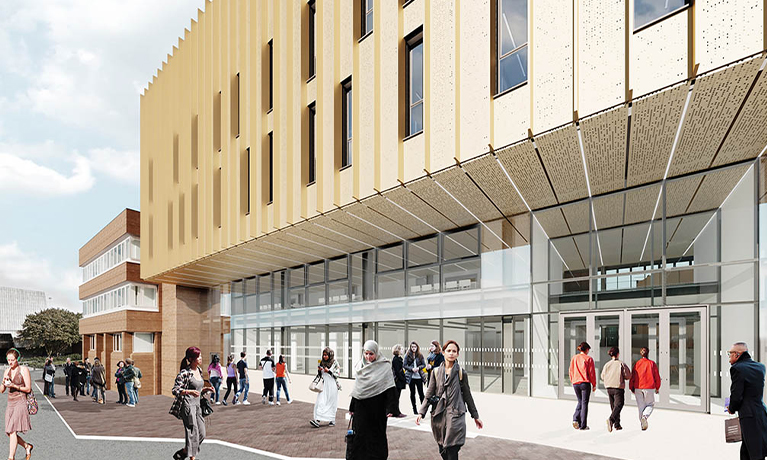 We are currently in the process of a major redevelopment of our Faculty of Arts and Humanities buildings. The building will be open to the public, as well as students, and will feature an expansive gallery space.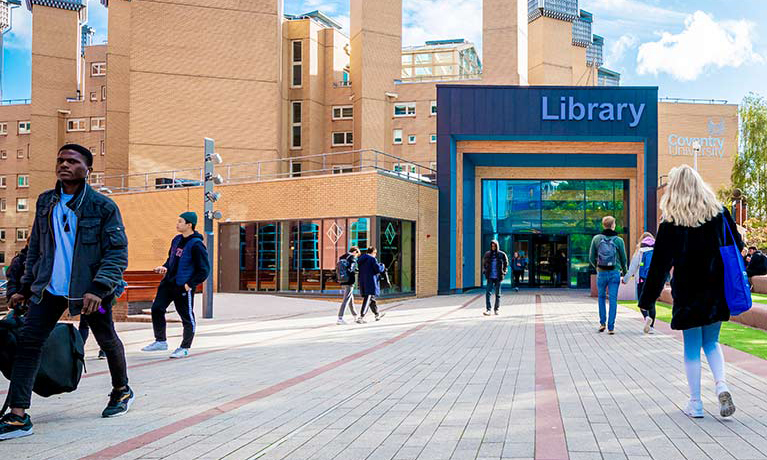 You will benefit from our support designed to help you succeed and our industry-relevant teaching and resources. These include our modern library and computing facilities, dedicated careers advice and Students' Union.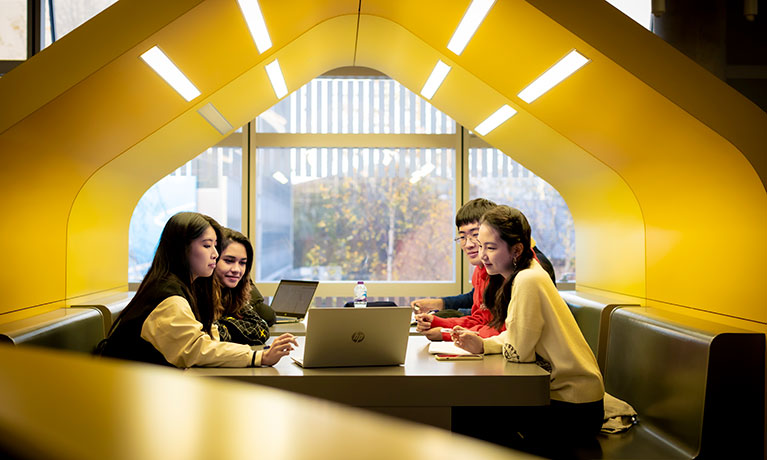 The School of Humanities is home to the Confucius Institute. This is a collaboration created through a partnership with Jiangxi University of Finance and Economics, which aims to promote an understanding of the Chinese language and culture.
---
Careers and opportunities
On successful completion of the programme, you will be able to:
Critically appraise theoretical approaches to language learning and teaching and reflect on how to apply them in your teaching practice .
Discuss and develop research-informed innovative materials for English Language Teaching that are appropriate for your learning and teaching contexts.
Discuss and propose pedagogical interventions for the purpose of teaching grammar and/or phonology in specific contexts.
Develop research-informed teaching sessions.
Critically reflect on observed teaching practice.
Engage in research-informed reflections on the teaching of English through literature and/or business across contexts.
According to the British Council, there were around 1.5 billion people learning and using English worldwide in 2018, forecast to rise to 2 billion by 2020. As a result, there is a high demand for teachers of English in language schools, private schools, state schools, universities and colleges throughout the world.
In addition to enabling you to learn more about classroom, blended and online teaching and learning, this course will provide you with the chance to develop skills to perform roles such as materials developer, resource manager and examiner. It can also lead to a variety of careers associated with teaching English or the use of English Language, including education management, academic consultancy, journalism, information management and human resources, among others.
Recognised the world over as evidence of advanced skills and knowledge, a Master's degree can assist you to secure professional advancement.
Where our graduates work
Graduates from this course have gone on to establish either teaching or education management careers both in the UK (e.g. Lecturer at Coventry University; Pre-sessional Associate Director for CU Services Ltd ) and overseas (e.g. Lecturer in universities in Egypt, Morocco, Libya, Jordan, India, Bahrain, Pakistan and China; Academic Coordinator for IvyPrep Education in Vietnam). You may also wish to continue your studies at PhD level (subject to meeting the relevant entry criteria such as obtaining a merit mark and having the appropriate IELTS score for PhD studies).
---
How to apply
UK students

To apply to study for a postgraduate course at Coventry University, you can apply online.

---

For further support or more information about your course get in touch with us today.

International students

Full-time international students applying to start in September should apply directly to the university. Read our application pages to find out your next steps to apply.

How to apply

For further support for international applicants applying for postgraduate degree view our International hub.

You can also download our International guide which contains lots of useful information about our courses, accommodation and tips for travel.

---

Get in touch with us today for further advice and guidance.
Disclaimers

Coventry University together with Coventry University London Campus, CU Coventry, CU London, CU Scarborough and Coventry University Online come together to form part of the Coventry University Group (the "University") with all degrees awarded by Coventry University.

1Accreditations

The majority of our courses have been formally recognised by professional bodies, which means the courses have been reviewed and tested to ensure they reach a set standard. In some instances, studying on an accredited course can give you additional benefits such as exemptions from professional exams (subject to availability, fees may apply). Accreditations, partnerships, exemptions and memberships shall be renewed in accordance with the relevant bodies' standard review process and subject to the university maintaining the same high standards of course delivery.

2UK and international opportunities

Please note that we are unable to guarantee any UK or International opportunities (whether required or optional) such as internships, work experience, field trips, conferences, placements or study abroad opportunities and that all such opportunities may be subject to additional costs (which could include, but is not limited to, equipment, materials, bench fees, studio or facilities hire, travel, accommodation and visas), competitive application, availability and/or meeting any applicable travel COVID and visa requirements. To ensure that you fully understand the visa requirements, please contact the International Office.

3Tuition fees

The University will charge the tuition fees that are stated in the above table for the first Academic Year of study. The University will review tuition fees each year. For Home Students, if Parliament permit an increase in tuition fees, the University may increase fees for each subsequent year of study in line with any such changes. Note that any increase is expected to be in line with inflation.

For International Students, we may increase fees each year but such increases will be no more than 5% above inflation. If you defer your course start date or have to extend your studies beyond the normal duration of the course (e.g. to repeat a year or resit examinations) the University reserves the right to charge you fees at a higher rate and/or in accordance with any legislative changes during the additional period of study.

4Facilities

Due to COVID-19, some facilities (including some teaching and learning spaces) and some non-academic offerings (particularly in relation to international experiences), may vary from those advertised and may have reduced availability or restrictions on their use.

Student Contract

By accepting your offer of a place and enrolling with us, a Student Contract will be formed between you and the university. The 2023/24 Contract is currently being updated so please revisit this page before submitting your application. The Contract details your rights and the obligations you will be bound by during your time as a student and contains the obligations that the university will owe to you. You should read the Contract before you accept an offer of a place and before you enrol at the university.
---