International Foundation Year - Engineering
Study level:

International Pathways Programme
International Foundation Year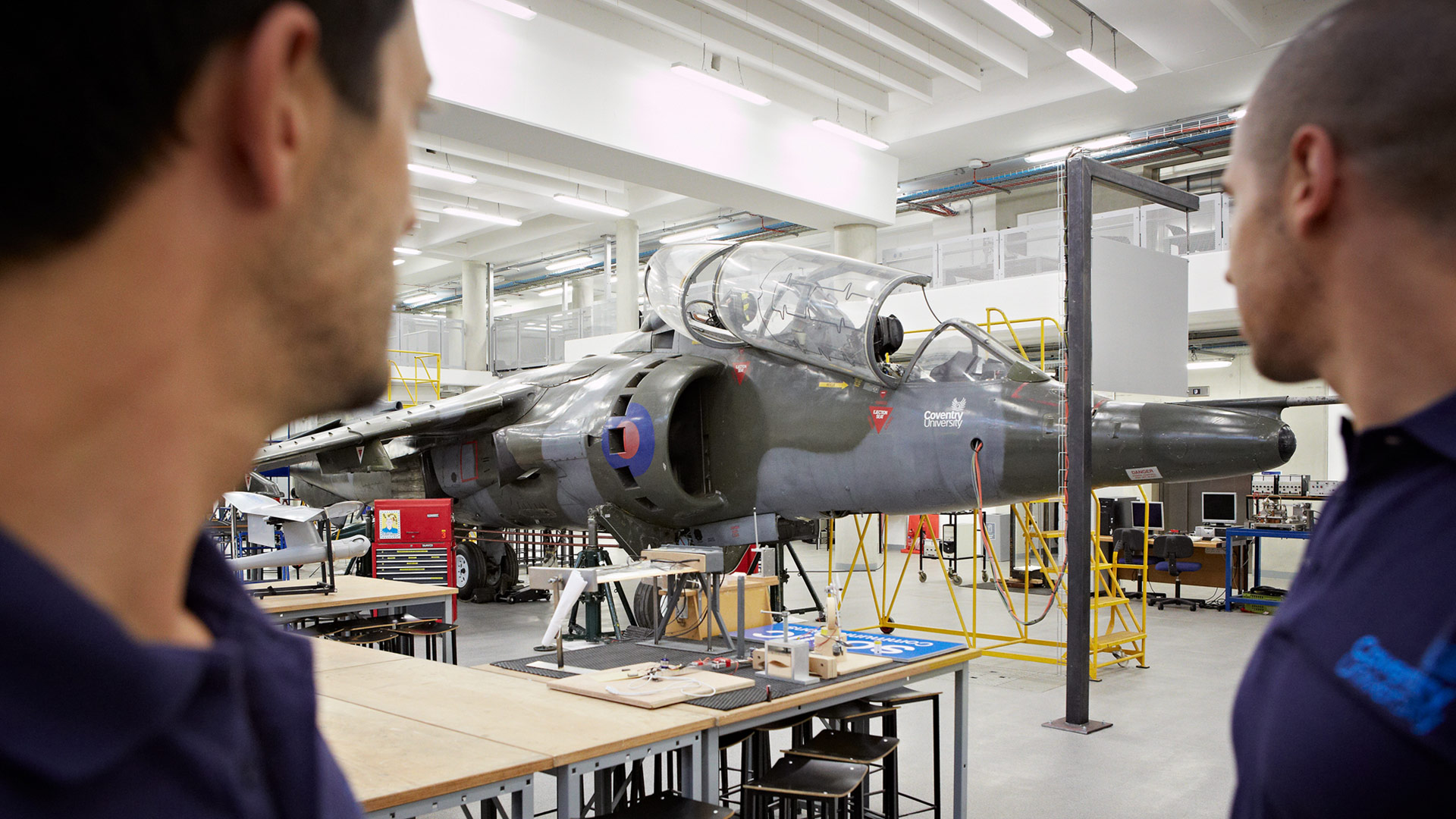 This study route is designed to introduce international students to higher education while experiencing life abroad in the UK. It aims to prepare you with a deeper understanding of academic culture that will allow you to flourish in your chosen degree studies.
Location
CU Coventry (Coventry)
Start date
January 2024
March 2024
May 2024
June 2024
---
Course overview
It will offer you the chance to:
Develop your knowledge of engineering fundamentals through teaching methods focused on hands-on, interactive learning through case studies and more.
Develop the appropriate level of academic language, study skills, and content knowledge to meet the entry requirements of your progression degree programme.
Acquire a strong, critical approach to real-world problems specific to language and education skill levels, as well as be allowed ample opportunities to reflect upon your learning.
Enhance your academic English and learning with English modules taught first to set you up for success as you go into your computing modules later on.
Learn the fundamentals of basic engineering, followed up by electric, electronic, and finally mechanical engineering fundamentals, teaching you all that you need to be successful to further on your engineering studies.

Global experience
Study in the UK and gain international experience

Teaching excellence
Taught by lecturers who are experts in their field

Degree ready
Get the skills needed to progress onto a UK degree
Progression degrees
The Engineering International Foundation Year (IFY) can help support you for a selection of degree specialism in this field. It also aims to prepare you with the necessary toolkit to be successful while heading into your chosen degree. It will help you take a critical approach to your studies, reflect on your learning, organise your studies, and be a strong, independent learner.
On successful completion, you will be eligible to progress onto one of the following Coventry University degrees (subject to meeting the specified entry criteria):
I like the Engineering lab I'm in, it's clean and comfortable, and the computers are new. I love the electric car charging stations. I've also been to Coventry University's engineering building and the facilities there are really professional, with industry-standard software and simulations like the F1 simulator.

Rico Tang, International Pathways Programme student (Engineering), 2022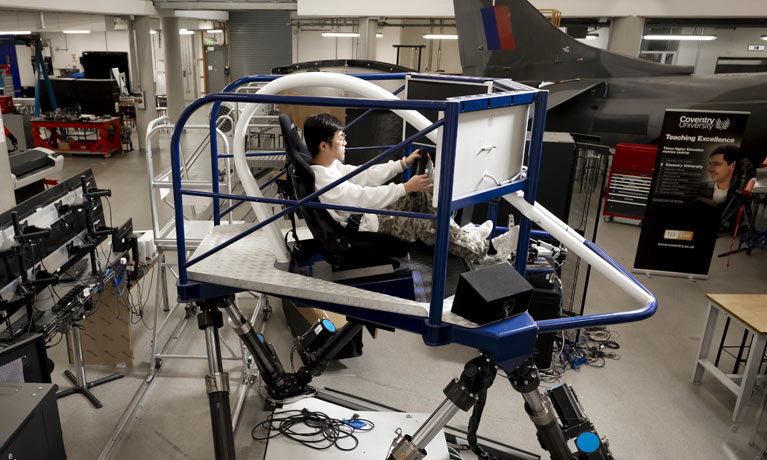 ---
What you'll study
In choosing to study Engineering IFY, you will develop your English academic language skills through up to three diverse skill modules, depending on your IELTS entry level. You will then study three subject-specialist modules. These modules will provide a strong framework for your continued studies toward your chosen higher education degree.
Modules
Introduction to Academic Language and Skills

This module is required for students who enter at IELTS level 4.0 and 4.5.

This module aims to introduce you to life and study at UK universities. It explores some of the key academic language and skills needed for successful study and reviews teaching methods and ways to communicate with the wider university, including asking for help. It also introduces research, reporting and presentation skills, and key skills for managing successful study.

Developing your Academic Language and Skills

This module is required for students who enter at IELTS level 4.0, 4.5 and 5.0.

This module aims to provide an in-depth exploration of academic language and skills. This includes strategies for approaching academic assignments, structuring academic writing and presentations, developing a reasoned argument, incorporating supporting evidence, and summarising and proofreading. It will also explore different types of assessment tasks used in universities.

Success in Academic Language and Skills

This module is required for students who enter at IELTS level 4.0, 4.5, 5.0 and 5.5.

This module aims to review and refine your academic skills and language. You will analyse examples of academic work to identify successful approaches and strategies, deepen reading and listening skills for gathering information, and explore different ways of organising arguments and incorporating source material appropriately. You will also have the opportunity to develop critical thinking skills, an appropriate academic style, and review key information about your destination degree course.

Fundamental Pure Mathematics

This module aims to provide you with the fundamental mathematical knowledge and skills required to solve relevant problems while developing analytical and problem-solving skills. You should also be equipped to turn real-world problems into mathematical problems and present mathematical and logical arguments. Concepts covered include basic algebraic properties, trigonometry, computation of areas and volumes of basic shapes, an introduction to Calculus including computation of limits derivatives and integrals. Upon successful completion of the module, you will have an awareness of many of the mathematical techniques required to tackle everyday problems in related disciplines.

Electrical and Electronic Engineering Fundamentals

This module aims to introduce you to the basic analysis and design of electric circuits using DC and AC power sources. To prepare for this, we will discuss the laws of electric circuits and electrical engineering. Assisted by our professional academics, you'll have the opportunity to work with industry-standard software to analyse techniques and identify and solve problems on electrical circuits. You'll also learn the basic laws of magnetism as applied to electrical circuits.

Mechanical Engineering Fundamentals

This module delves into the fundamental knowledge of mechanical engineering principles and concepts. Underpinned by the application of mathematics and physics, concepts covered include fundamentals of energy, design, manufacturing, materials and engineering mechanics. In addition, you'll gain specific knowledge in mechanics, transport phenomena and thermodynamics.
We regularly review our course content, to make it relevant and current for the benefit of our students. For these reasons, course modules may be updated.
---
How you'll learn
This International Foundation Year will be delivered by CU, part of the Coventry University Group, for and on behalf of Coventry University. You will be taught using various academic techniques, which may include lessons and individual and group tutorials. You will also have self-study materials to follow outside of the classroom.
Each one of the modules requires the equivalent of between 225 and 300 study hours. They run over a six-week period and are taught consecutively, with a combination of assessments in each six-week block.
You will receive approximately 18 hours of teaching contact hours per week. This will be a combination of lectures (which may take place in person on-campus or live online). There will also be regular, small group or individual tutorials. The remaining study hours required for the module will be self-guided.
---
Assessment
Depending on your IELTS entry level, you may be assessed on the first three academic language and skills modules of your International Foundation Year through a combination of continuous, formative and final assessments. Assessments will be delivered at the end of module one and two.
The assessment strategy ensures that our study routes are fairly assessed and allows us to monitor your progression.
---
Degree ready
On successful completion of your modules, including the subject-specific modules, you will have had the opportunity to:
Understand approaches to learning in UK universities and expectations in your chosen subject area.
Write an extended piece of academic writing that requires elements of research and follows standard academic conventions.
Express facts, information and ideas with effective grammatical accuracy and accuracy, using an appropriate range of academic and subject specific vocabulary.
Communicate effectively in everyday situations within the University environment and more generally in English-speaking contexts.
Deliver a well-structured presentation on an academic topic.
Participate in seminar discussions on academic topics.
Access academic texts in order to select relevant information.
Differentiate between different academic genres of writing.
Comprehend extended academic listening texts and record relevant information.
Access online materials and demonstrate increased digital literacy.
Organise academic study and manage your time.
Reflect on learning.
Understand, engage with and critically evaluate knowledge relating to global issues.
Apply your knowledge and language skills to a realistic learning opportunity and assessment, at an appropriate academic level.
You will also be eligible to progress onto one of the Coventry University degrees listed in the Overview section (subject to meeting the specified entry criteria).
---
Select your region to find detailed information about entry requirements:

You can view our full list of country specific entry requirements on our Entry requirements page.
Alternatively, visit our International hub for further advice and guidance on finding in-country agents and representatives, joining our in-country events and how to apply.
English language requirements
IELTS 4.0 entry: 4.0 overall (with no component lower than 4.0)
IELTS 4.5 entry: 4.5 overall (with no component lower than 4.0)
IELTS 5.0 entry: 5.0 overall (with no component lower than 4.5)
IELTS 5.5 entry: 5.5 overall (with no component lower than 5.0)
UKVI or SELT equivalent will be required for IELTS 4.0, 4.5 and 5.0 entry.
For more information on our approved English language tests visit our English language requirements page.
We recognise a breadth of qualifications, speak to one of our advisers today to find out how we can help you.
---
Fees and funding
2023/24 tuition fees. Fees and course duration are dependent on your IELTS entry level.
Student
Full-time
Part-time
International
IELTS 4.0 | £17,500 | 39 academic weeks
IELTS 4.5 | £16,000 | 36 academic weeks
IELTS 5.0 | £14,500 | 30 academic weeks
IELTS 5.5 | £12,500 | 24 academic weeks
Not available
For advice and guidance on tuition fees2 and student loans visit our Undergraduate Finance page and see The University's Tuition Fee and Refund Terms and Conditions.
We offer a range of International scholarships to students all over the world. For more information, visit our International Scholarships page.
Tuition fees cover the cost of your teaching, assessments, facilities and support services. There may be additional costs not covered by this fee such as accommodation and living costs, recommended reading books, stationery, printing and re-assessments should you need them.
---
Facilities
During your international foundation year you'll be based at our modern CU Coventry Mile Lane campus1, located in the heart of the city. You will also have access to the wider facilities and amenities available at Coventry University3.
This includes full membership of Your Students' Union where you will receive access to support and advice as well as societies and events, and access to TheHub, which is the centre of student life at our Coventry campus.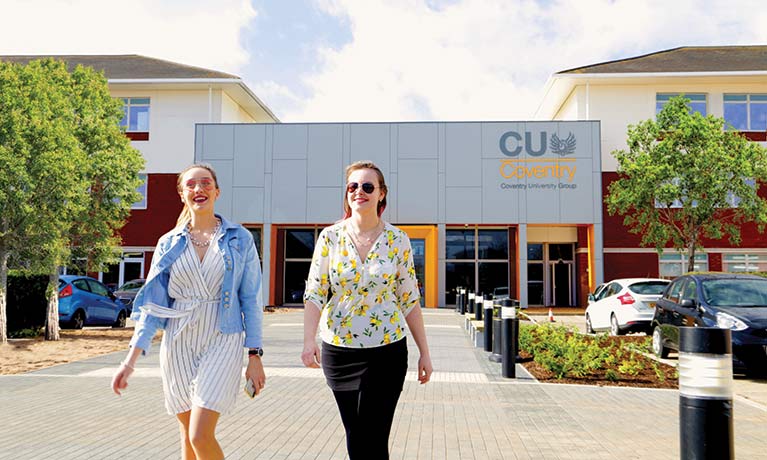 Mile Lane is home to an on-site library with bookable 1-2-1 academic writing service and library support sessions, fully equipped seminar rooms, industry-standard labs, open access study areas, café and IT suite.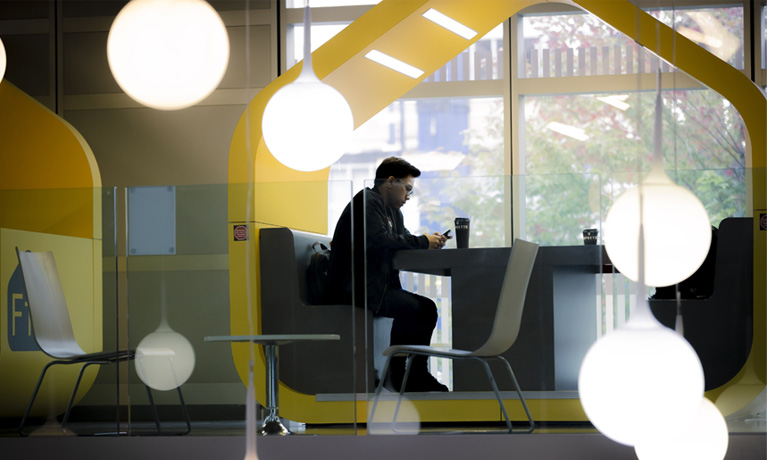 At The Hub you'll find the Health and Wellbeing Centre, the Students' Union and Square One which provide entertainment from quiz nights to live music, the Spirituality and Faith Centre, Tank Studio, Enterprise Hub and food court.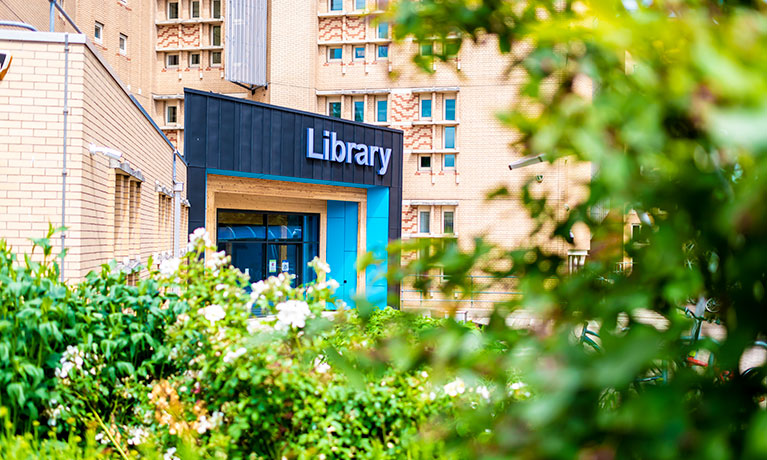 You will have reading rights in Coventry University's Lanchester Library. The library is open 24/7, 364 days a year and has 1,400 study spaces, including group and silent areas. It also currently offers more than 550 computers and an additional 120 free-to-loan laptops.
---
Careers and opportunities
If you successfully pass the Engineering IFY, you will be guaranteed a place on a relevant degree course at Coventry University (listed in the Overview section), subject to meeting the specified entry criteria.
We are here to provide high-quality education for students as well as to teach you life skills for completing your future career goals. The university's dedicated employability support, the Talent Team, can provide a wide range of support services to help you plan and prepare for your future studies and career.
---
How to apply
International students

Students should apply directly to the university via our application portal.

Apply now

For further support for international applicants applying for an undergraduate degree view our International hub.

You can also download our International guide which contains lots of useful information about our courses, accommodation and tips for travel.

---

Get in touch with us today for further advice and guidance.
Course codes
The code for your course is dependent on the location of study and your current IELTS score. See below to select the code you will need to use to apply.
Delivered at CU Coventry (Coventry), with progression onto a degree at Coventry University:
CUCIFY34 (IELTS 4.0)
CUCIFY04 (IELTS 4.5)
CUCIFY12 (IELTS 5.0)
CUCIFY13 (IELTS 5.5)
Disclaimers

1Study location

The International Foundation Year study route will be delivered by CU, part of the Coventry University Group, for and on behalf of Coventry University.

If you choose to study in Coventry for your International Foundation Year, then your learning will be based at CU Coventry. Subject to meeting requirements you will then transition to the relevant Coventry University subject faculty building for your progression degree.
If you choose to study in London for your International Foundation Year, then your learning will be based at CU London (North Greenwich). Subject to meeting requirements you will then transition to Coventry University London in the City of London for your progression degree.

2Tuition fees

The University will charge the tuition fees that are stated in the above table for the first Academic Year of study. The University will review tuition fees each year. We may increase fees each year but such increases will be no more than 5% above inflation. If you defer your course start date or have to extend your studies beyond the normal duration of the course (e.g. to repeat a year or resit examinations) the University reserves the right to charge you fees at a higher rate and/or in accordance with any legislative changes during the additional period of study.

3Facilities

Facilities are subject to availability. Since COVID-19, we have delivered our courses in a variety of forms, in line with public authority guidance, decisions, or orders and we will continue to adapt our delivery as appropriate. Whether on campus or online, our key priority is staff and student safety.

Student Contract

By accepting your offer of a place and enrolling with us, a Student Contract will be formed between you and the university. A copy of the 2023/24 contract can be found here. The Contract details your rights and the obligations you will be bound by during your time as a student and contains the obligations that the university will owe to you. You should read the Contract before you accept an offer of a place and before you enrol at the university.
---