Coventry University London
Coventry University London was launched in the heart of the financial district and is now one of the largest providers of business-related degree courses in Europe.
We continue to ensure our students maintain a leading edge and get the best possible business experience, running a range of work-related experiences and simulations.

A dedicated Careers, Employability and Enterprise team also helps students prepare for internships, consulting and entrepreneurship.
Meet Megan
Megan Butler graduated with an MBA in International Human Resource Management in 2017. She has now secured her dream job in the city and is looking to complete a PhD.
It was great to have the opportunity to connect with CIPD (Chartered Institute of Personnel and Development) and CMI (Chartered Management Institute) while studying - The course structure meant I could get a full education in one year. It was a tough program to do well in, so it was nice to only take one year out of work to complete and focus.
---
Coventry University London fashion
The campus and students contribute to the annual Milliner Artisan hat exhibition in the city – hosting the London Hat Week exhibition in 2016.
We are delighted to help organise London Hat Week Exhibition which includes designs by some of the world's most cutting-edge and influential designers. It is a fantastic collaboration of some of the finest millinery and our fashion students have done incredible work helping put amazing shows together.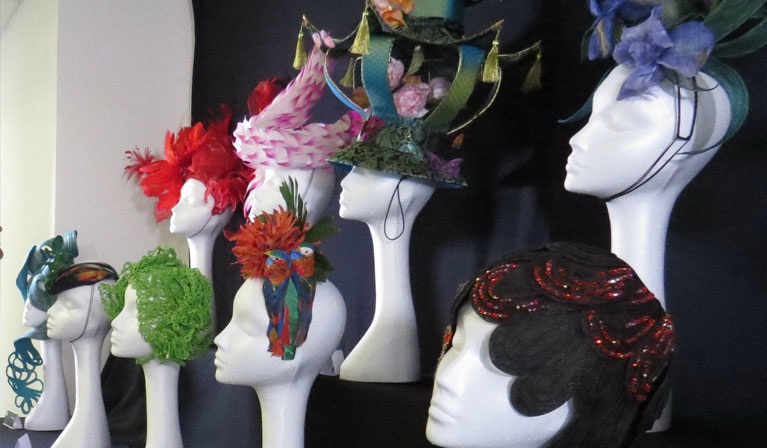 ---
London's Enterprise Hub
Coventry University London's Enterprise Hub helps support student entrepreneurs launch their own businesses, network with fellow creators, and speak to experts to help make business ideas a reality.
Students also have access to a dedicated fashion studio equipped with the latest design software, and a simulated trading floor mirroring a top investment bank software.