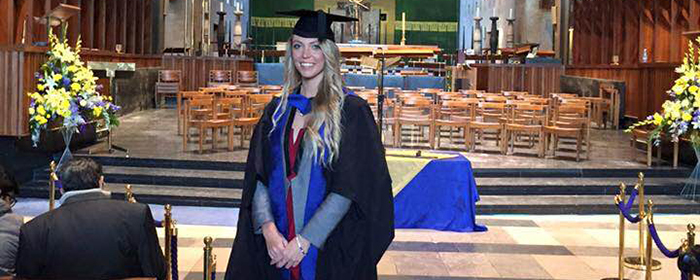 Case Study - Vanessa
After studying for her Masters degree at Coventry University, Vanessa was inspired to set up her own international business development company. We caught up with her to ask how her experiences at Coventry helped to shape where she is now.
How did studying at Coventry University enhance your career?
Studying my MBA at Coventry gave me the tools and confidence to start my own international company. I am Australian however started a company called Crew Privilege in Europe. With the skills I learned I was able to confidently test potential markets, set up a company on a global platform, analyse the best financial platforms, prepare forecasting and project manage the operations globally.
What is your favourite memory of Coventry?
I was lucky enough to start and finish with the same group of students, it was a pleasure to see my classmates grow and to have made life long friends. As well as graduating in the most beautiful cathedral with my mum flying all the way from Australia to witness in her proud state.
What would you say to a student thinking of studying at here?
You have made the right choice, the Professors are great and the flexible study options and global campuses made Coventry the only choice. For me; the condensed study period by having the option to not take a break through the whole Masters meant it was over before I knew it.
What is your top tip to current students?
Commit to it, go in with your whole heart, ask a lot of questions and be determined to have your dissertation published in the library!