Global Leaders Programme
This year our Global Leaders Programme is celebrating its ten year anniversary. We've been at the forefront of developing professional, intercultural and leadership skills through a number of activities. To celebrate this, we're delighted to announce a 10% discount on membership fees for 50 undergraduate students, and 50 postgraduate students who register.
As a Coventry University student you are invited to join the exclusive Global Leaders Programme (GLP), an extracurricular option designed to develop you into a future world leader in your field.
Expand your global skills through advanced workshops, global networking, international experience and exposure to inspirational industry leaders.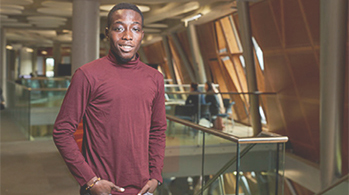 GLP for Undergraduates
The Global Leaders Programme (GLP) is available for undergraduate students at Certificate level and runs each year of your degree.
You will have the opportunity to have access to learn 3 of over 30+ different languages, visit large multi-national organisations to learn how they operate, and visit various locations across the world to learn about how businesses operate across different cultures.
In addition to this, each year you gain exclusive access to over 70 internationally renowned speakers per year, ranging from CEOs to high profile specialists in their field.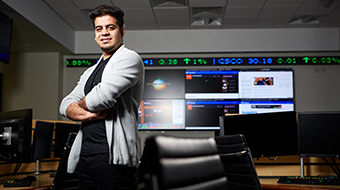 GLP for Postgraduates
The Global Leaders Programme is available at the advanced Diploma level for postgraduate students.
At postgraduate level the workshops will be even more challenging and rewarding, giving you the opportunity to manage people, coach and mentor others, and build on your leadership qualities.
Additionally, you will still have the opportunity to learn one of over 30+ different languages and visit large multi-national organisations, such as the BBC, Manchester United and the Bank of England.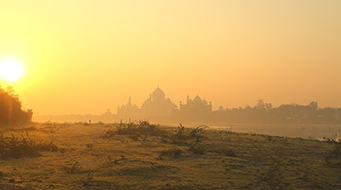 International Experiences
In order to create graduates who are ready to become global leaders, it is vital that they gain the relevant experience in international situations.
The Global Leaders Programme will give you the opportunity to learn and embrace different cultures from all over the world. You'll see how businesses operate in different environments and apply the skills you've learnt throughout the course in practical international situations.
The international experiences provided as part of the GLP will give you the chance to create important career and personal networks around the globe.
Learn more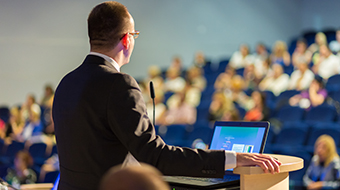 Business Leader Talks

An important part of the programme is to meet and hear from current industry leaders and renowned speakers.
Throughout the duration of the GLP, you will be able to learn from the experiences of current business professionals and gain an in-depth understanding of how their business has grown, adapted to issues such as technological advances and globalisation, and their personal journeys.
Learn more
Linguae Mundi
Complement the Global Leaders Programme by learning to study a new language. Choose from over 20 different choices!
Erasmus
Become global ready by taking part in Erasmus. Spend between 3 and 12 months studying or working in an EU country.