Reasons To Choose the School of Computing, Electronics and Mathematics
Congratulations on receiving your clearing offer! If you are still undecided whether to come and study at Coventry University, here's 5 more reasons to be part of the School of Computing, Electronics and Maths.
---
We know the difference good teaching can make to your time at university. A great experience can make you happier, help you to learn more and possibly give you that edge when it comes to getting a job.
Which is why we're proud of our teaching achievements, including being awarded Gold in the Teaching and Excellence Framework (TEF) the government's first major assessment of teaching quality in universities. We've also been awarded 5 stars for our teaching excellence (QS stars 2018) and are ranked in the top 12 for Teaching Quality (The Times and Sunday Times Good University Guide 2018).
---

Employability focus
It can be tough to find the skills employers are looking for unless your university is there to support you. Your employability really matters to us, which is why we offer you career services for both general and more specific help.
Plus, our work experience opportunities can really make a difference. We'll help you secure a work placement up to one year, and if you're looking to have a year abroad working or studying, we won't even charge you a placement fee. EEC Futures have already placed over 300 faculty students into placements for 2017-18!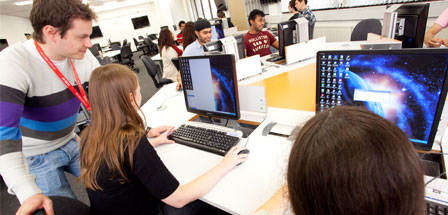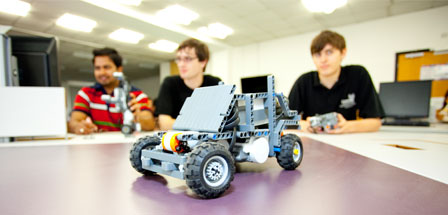 ---

A global faculty
Opportunities to travel are a real perk of choosing Coventry University. You can expect unforgettable life experiences, and start to stand out from the crowd of other graduates. With trips abroad, language classes and a Global Leaders Programme at your feet, there's no telling where you might end up as a Coventry University student.
Coventry University also sends more engineering and computing students on Erasmus study placements in Europe than any other post '92 university.
1st
for overseas student experiences
---
Based on the number of student trips abroad - HESA 2016/17
---
Top 5
Best Student Cities the UK
---
Source - QS Best Student Cities 2017

A top student city
Coventry has been ranked 44th in the world QS Best Student Cities 2018 list and we are in the top 5 for UK cities!
Coventry is a student city that's easy to get to and easy to get around. Most students find they can walk between home, studying and socialising, so there is no need for an expensive car or bus pass. We're only an hour from London by train and 20 minutes from Birmingham. Our single-site campus sits right in the heart of the city centre, allowing you to study and socialise on campus, pop out for the essentials at city shops, or relax at local bars and restaurants.
Coventry has also been shortlisted for the title of City of Culture 2021!
---

A quality learning environment
We have invested over £55 million in a multifunctional teaching and research building that supports hands-on learning. Laboratories and workshops are equipped to commercial and industrial standards and are available to students both in and out of class time.
If you need any additional academic support during your studies you can visit the Theta Centre on the ground floor of the Engineering and Computing Building for help with anything related to your course.
The University's Mathematics and Statistics Support is an award-winning service available to all students. Students can drop into the Maths Support Centre (MSC) for expert one-to-one help with their maths and stats problems on any day in term time.
---

Don't just take our word for it...
If you need any school or course-specific information and advice, or would just like a chat before deciding on your clearing offer, why not speak directly with one of our students from the School of Computing, Electronics and Maths?
Direct message us on one of the platforms below and we'll give you a call back!
Tweet us: @CovUniEEC
Facebook us: www.facebook.com/CovUniEEC
Email us: marketing.eec@coventry.ac.uk