6 Reasons to Choose Coventry University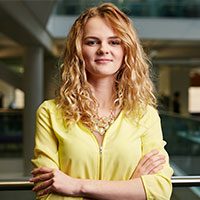 More than a qualification...
If you're applying for university this usually means you want a degree to get on the career path that suits you.
And while this is an important mindset to have, there is plenty more that matters when deciding on the right university. University life offers much more than simply making notes in a lecture and passing assignments, it's a whole new adventure!
We're proud to have a huge number of reasons to choose Coventry. However, to make life easy, we've narrowed it down to our favourite 6 that define life at Coventry...
1
A global outlook
Opportunities to travel are a real perk of choosing the right university for you. You can expect unforgettable life experiences, and start to stand out from the crowd of other graduates. With trips abroad, language classes and a Global Leaders Programme at your feet, there's no telling where you might end up as a Coventry University student.
Read about Sebastian's South Korean adventure
1st
for overseas student experiences
Based on the number of student trips abroad - HESA 2016/17
30,000
and
counting
The number of students we've helped travel internationally so far
2
An employability focus
It can be tough to find the skills employers are looking for unless your university is there to support you. Your employability really matters to us, which is why we offer you career services in and out of your faculty for both general and more specific help.
Plus, our work experience opportunities can really make a difference. We'll help you secure a work placement up to one year, and if you're looking to have a year abroad working or studying, we won't even charge you a placement fee.
Tom's EA Games experience
One of our Media and Communications third-year's took on a dream placement as part of his course, where would you want to go?
See how Tom is getting on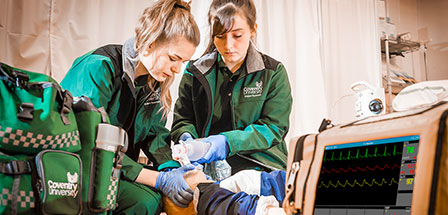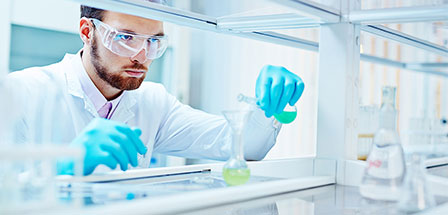 3
A top student city
If you like culture and convenience, Coventry is the place for you. Our single-site campus sits right in the heart of the city centre, allowing you to study and socialise on campus, pop out for the essentials at city shops, or relax at local bars and restaurants.
All of our teaching and learning buildings are also within easy reach, including the Lanchester library, Sports Centre and TheHub. TheHub is the centre of student life and houses our Students' Union with 50+ sports clubs and over 130 societies, as well as welfare assistance, volunteering projects and more.
Read Josh's reasons to love Coventry
Top 5
Best Student Cities in the UK
---
Source - QS Best Student Cities 2018
---

---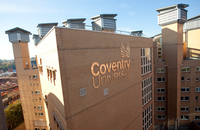 Laura found a home for her learning in our library and loves the opportunities she's been given.
4
A quality learning environment
We're always investing back into our campus to ensure things are the best they can be. We have specialist facilities within our academic schools, as well as the essentials, such as 500 PCs and Macs in our Library.
Innovation is key to what we do too. Our Disruptive Media Learning Lab, contains some fantastic open plan spaces for you to work in. Plus, you can also get personal advice and guidance at our Centre for Academic Writing and Maths and Stats Support Centre. It's great to know our students feel they have the help they need when they need it the most of all.
See why Laura is happiest in our library
5
A great student experience
We're happy to have a long tradition of being recognised for the quality of our student experience. Being honoured with University of the Year in 2015*, Modern University of the Year in 2014, '15 and '16** and UK's Top New University in 2018***, are especially important as they are partly based on our students' feedback.
*Times Higher Education Awards 2015
**The Times and Sunday Times Good University Guide 2014, 2015, 2016
***The Guardian and Complete University Guides 2018
Read Kyle's blog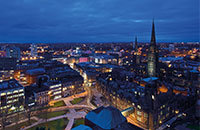 Kyle's highlights
Kyle has done great things as both a student and a part-time member of staff. He couldn't wait to share them.
A policy that gives back
Kyle returned to give us his thoughts on our Flying Start policy and how it's benefitted him.
Find out more
6
Flying Start
What's also important to us is that you know what you're getting when you study with us, with no nasty financial surprises. Our 'Flying Start' policy outlines what you can expect from your course fees at no extra cost. From all specified core textbooks and compulsory field trips, to printing credits and optional work/study broad placement fees, it's all included.
Depending on your course you can also expect other essentials to be included, so there's never been a better time to take on great opportunities with us.
---

Awarded Gold rating in the Teaching and Excellence Framework