Unique Physiotherapy
Before we can book you in, you must complete the our self-referral form and COVID-19 screening questionnaire.
If you have any questions, please email us.
Our philosophy is simple: The right diagnosis, first time, every time!
It is our belief that if the diagnosis is correct, then naturally the treatment will be directed at the cause of your symptoms, rather than just treating the symptoms.
We aim to provide a service that exudes excellence and we believe in an honest approach. As such you will always get the truth about your diagnosis, symptoms and prognosis and will be provided with a high quality treatment and rehabilitation plan to get you back on track.
Available treatments include:
Manual Therapy
Sports Massage
Acupuncture
Electro-Acupuncture
Ultrasound
Exercise Therapy
Sports Rehabilitation
Post-Operative Rehabilitation
TENS & Interferential
Shockwave Therapy (£10 surcharge per session)
Post-Operative Care
We offer post-operative care including restoring you range of movement, strengthening up your muscles around the area and can go all the way through to returning to sport.
We can also offer a unique return to play service where we link in with UKSCA accredited Strength and Conditioning coaches who will take you through the final stages of the rehabilitation and get you game ready.
*NEW* Shockwave Therapy
Shockwave therapy is a new treatment technique for tendon injuries and enhances tendon healing by using high powered pressure waves which interact with the tendon tissue cells and promoting advantageous tissue changes.
Shockwave Therapy can be used to treat:
Tennis Elbow/Golfers Elbow
Achilles Tendinopathy
Patella Tendinopathy
Plantar Fasciitis/Heel Pain
Rotator Cuff Tendinopathy
Calcific Tendinopathy
High Hamstring Tendinopathy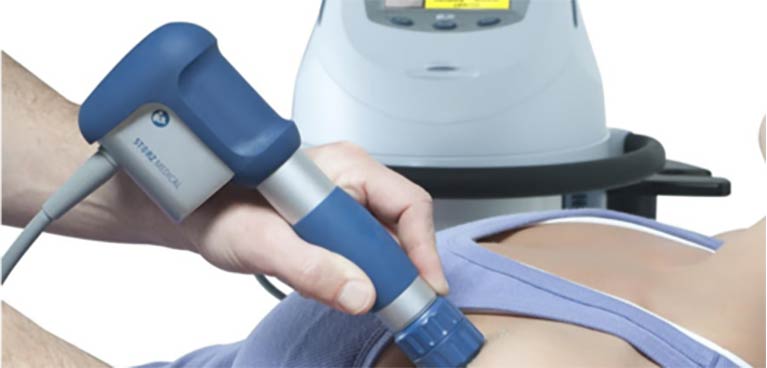 Struggling with a running related injury?
We offer Video Gait Analysis which will analyse your running mechanics identifying problem areas which may contribute to injury. Following this we can make recommendations on footwear, technique changes and strengthening exercises to help with your problem.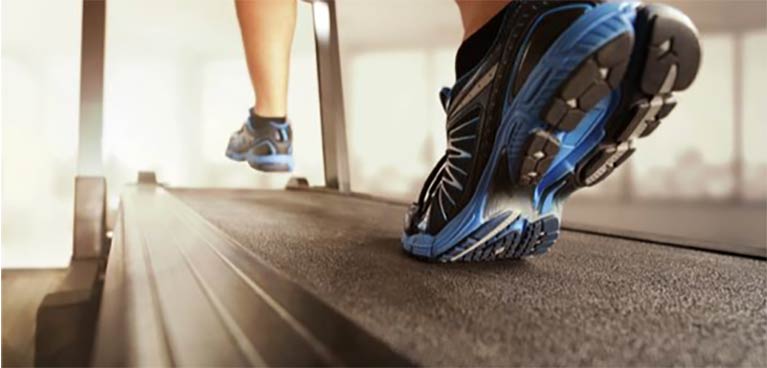 Treatment Prices

Treatment description
Price
Assessment
45 minute session which includes a discussion about what problems you're having followed by an assessment of the problem and treatment to get you moving in the right direction
£45
Follow-up appointment
30 minute session which may include exercise, hands on treatment or sports specific rehabilitation
£35
Shockwave Therapy


£10 surcharge per session
Gait Analysis
This is a 45 minute session which will require you to run a different speeds using the treadmill. The running will be recorded and video feedback given alongside treatment options
£60
Insurance
We accept patients from the following insurance companies:
BUPA
AXA PPP
Simply Health
Vitality
Our Team
Steve Alvey - Lead Physiotherapist
Steve graduated from Cardiff University in 2008. He worked in the NHS for 6 years in musculoskeletal outpatient Physiotherapy covering joint and muscle problems, spinal problems, rheumatological conditions and pre & post-operative care. Alongside this he has worked in private practice dealing with sports injuries alongside routine musculoskeletal complaints. Steve's special interests are Tendon injuries, Running injuries & Biomechanics including Gait analysis and Sports injuries. He has led the Physiotherapy service here at Coventry University since Oct 2014 and has brought the service to where it is today.
Emily Hickman - Physiotherapist
Emily graduated with a degree in Sports Therapy in 2013 and has recently completed her second degree in Physiotherapy here at Coventry University. She is a former international Judo player, who competed for Great Britain for 14 years. Emily has worked in private practice since qualifying in 2013 and has been a full time member of staff at Coventry University for the last 4 years treating a variety of patients with a range of muscoskeletal conditions. Alongside this, Emily has worked in a rugby setting for the last 10 years providing on pitch-side trauma support and injury rehabilitation for athletes. She currently leads the therapy team at Old Leamingtonians RFC and has a special interest in head injury management in grass roots sport.
Where are we?
Unique Physiotherapy is based in Coventry University Sport and Recreation Centre, Whitefriars Street, Coventry CV1 2DS.
For general enquiries and appointments for the Physiotherapy service please email physiotherapy.ss@coventry.ac.uk or call +44 (0)24 7765 5993.