Sport and Recreation Centre
At Coventry Sport and Recreation Centre we have a substantial number of group exercise classes as part of our Active Life program.
With a range of both instructor-led and virtual classes, we offer cardio and toning classes such as Active Pump, HIIT, Cycle, TRX, to dance fitness and flexibility programs such as Zumba and Yoga. We present something for everyone, for all levels and abilities.
Our team support members in taking part in physical activity and regular exercise and host a range of competitions and tournaments suitable for all levels of fitness.
Situated in a central location within Coventry University's campus, the Sport and Recreation Centre offers a wide range of activities for all sporting tastes. Visit us on Whitefriars Street, Coventry, CV1 2DS.
Fitness Classes
Our studio is the perfect place to hold our Active Life program, with modern surroundings and mirrored walls.
Take a look at our full list of classes available.
Active Life Classes (7 January - 18 April 2019)

Monday
Tuesday
Wednesday
Thursday
Friday
Saturday
Active Pump 7.15-8.00
Vibe Cycle 7.30-8.15
TRX 7.30-8.00
Schwinn Cycle 7.30-8.15
TRX 7.30-8.00
Yoga 10.30-11.30
Virtual Stretch 8.30-9.00
Virtual Yoga 8.30-9.00
Virtual Abs 8.30-9.00
Virtual Stretch 8.30-9.00
Vibe Power 12.15-13.00
HIIT 12.30-13.00
Circuits 12.15-13.00
Yoga 12.15-13.15
Legs, Bums & Tums 12.30-13.15
Virtual HIIT 13.15-13.45
Virtual Cycle 16.30-17.00
Vibe Step Aerobics 13.15-14.00
Zumba 13.15-14.00
Pilates 13.15-14.00
Yoga 17.15-18.15
Yoga 17.15-18.15
Virtual Abs 16.30-17.00
Virtual Combat 16.30-17.00
Yoga 17.15-18.15
Boxing Fitness 17.15-18.00
Pound Fit 17.15- 18.00
Vibe Cycle 18.30-19.15
Fitness Suite
The Fitness Suite contains a variety of equipment, including a number of cardiovascular and resistance machines. With free induction to every member of the suite and added support of a qualified fitness instructor, you can guarantee each visit will be a safe and enjoyable one.
The suite is accessible to all, even if you have never visited a gym before there is no need to worry as our qualified fitness team will be on hand to provide you with a personal training programme.
For more information and to book your induction, contact us:
Telephone: 024 7679 5993
Email: sportandrecreation.ss@coventry.ac.uk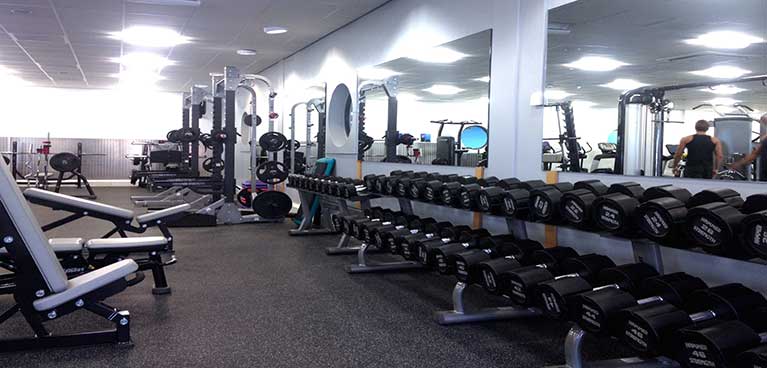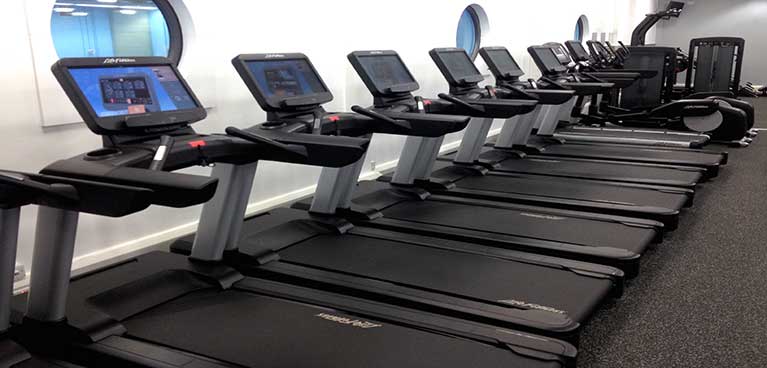 The Sports Hall
Our purpose built sports hall, with all the usual markings and fixture, is the perfect place to get active. If you want to come along and play sport with your friends our halls are available to book 7 days a week, free of charge to our members.
Sports include:
5-a side-football

Netball

Basketball

Badminton

Table tennis

Short tennis
We have all the equipment you might need available to hire. Sports halls can be booked up to 6 days in advance by calling or visiting the Sport and Recreation centre.
Active Outdoors
Our outdoor facility based in Westwood Heath is an ideal place to enjoy a game of football, hockey, cricket, netball or rugby on our the astro turf and pitches.
Only 5 miles away from the City Centre, it's easy to get involved. Our range of activities suit everyone, so why not participate in recreational sport for enjoyment or, if you are more serious about your chosen sport, then we can help to improve your performance.
The Place
At Westwood Heath, we also have The Place which is available to hire for meetings, conferences, corporate events or that special occasion!
For more information about our outdoor facility please contact us:
Telephone: 024 7646 5642 / 07974 984749