Engineering BSc (Part-time)
Location
Coventry University (Coventry)
Study mode
Part-time
Online/Blended
Duration
2-4 years part-time
Start date
September 2023
---
Course overview
Study level: Undergraduate
Top-up Courses
This part-time BSc Engineering course has been developed to offer robust, core, and up to date skills around operations management, engineering management, and optimisation.
Suitable for those working or having worked in industry or the service sector.
Actively encourages solving world challenges which contribute to the United Nations Sustainable Development Goals.
Offers flexible delivery through a blended learning approach.

Global Ready
An international outlook, with global opportunities

Teaching excellence
Taught by lecturers who are experts in their field

Employability
Career ready graduates, with the skills to succeed
Why you should study this course
This course aims to provide you with the opportunity to develop core knowledge in futuristic trends vital to this field of study.
Designed to help equip you with relevant, up-to-date skills and knowledge to work as an engineer in a broad variety of businesses, the knowledge that may be gained studying the themes covered in this course should, upon successful completion, help to contribute positively towards your productivity within the workplace, and your future career prospects.
This course is designed to offer flexibility through the predominance of online delivery, allowing you to study around your work and life commitments. This approach offers increased accessibility if you are located outside a reasonable commuting radius or have constraints with frequent commuting to campus.
---
In the first year, you will have the opportunity to develop skills that should provide you with a foundation to the course as well as to your learning in subsequent years.
Modules
Operations Management - 20 credits

The aim of this module is to introduce the main themes of operations management and appraise its role and importance in planning and controlling the supply of quality products or services to meet customer demands.

Data Analysis and Management - 20 credits

This module aims to introduce you to data gathering methods and strategies, manipulation and data validation links to relevant analysis frameworks (e.g. process failure analysis). Secondly, the module will provide you with an opportunity to develop your knowledge to recognise the limitations of these frameworks and analysis methods. Lastly, the module intends to examine validity of solutions, including numeric and statistical methods around normal distributions (e.g. sample size selection, confidence limits) and product and process qualification.

Product Evaluation - 20 credits

The aim of this module is to introduce you to the range of tools and techniques that are currently used to support innovation in engineering design. You will have the opportunity to explore the integration of these tools and techniques within the product introduction process. Upon successful completion of this module, you should understand how to meet design requirements defined by use of customer value techniques and competitor market analysis.
In the second year you will continue with building the required foundation and then apply some of these by undertaking a mini project.
Modules
Materials and Manufacturing Technology - 20 Credits

The fundamental purpose of this module is to help the engineer to understand macroscopic mechanical and material properties and relate them to the microstructure and how this can be manipulated via processing route. The ability to critically evaluate an engineering component's design requirements and relate them to required material properties and characteristics to perform material selection is core to the module.

Engineering Professional Practice - 20 Credits

This module aims to develop your understanding of the need for a professional and ethical conduct in conjunction with consideration for commercial, economical, and social aspects.

Independent Study - 20 Credits

The aim of this module is to apply knowledge relating to manufacturing, design, or management by undertaking an appropriate mini project. The concepts and tools to be applied in the mini project will be from one or more of the Level 5 modules studied prior to this module. In effect this module will test how well selected concepts and tools are be applied to a mini project to deliver the desired results. The mini project can be a workplace related or desktop based.
In the third year you will have the opportunity to explore the key themes of Total Quality Management (TQM), Lean Manufacturing and Project Management.
Modules
Total Quality Management - 20 Credits

The intention of this module is to convey the importance of quality as a strategy for continuous improvement in business performance. Study will focus on philosophies, tools, systems, and techniques associated with Total Quality Management.

Lean Manufacturing - 20 credits

This module aims to develop and enhance the understanding, knowledge, and application of the processes and systems available for the manufacture of single parts and assemblies, in a wide range of materials and industries. The focus will be on module design, operation and control of lean assembly and component manufacturing systems.

Project Management by Distance Learning - 20 Credits

The aim of this online module is to help to equip you with the knowledge and capabilities to work within or lead a project team to a successful project conclusion. The skills required include objective setting, stakeholder management, planning, risk analysis, resource management, monitoring and control, and project reviews.
In the final year you will complete your optional module, research method, and apply various tools/concepts learnt on the course to undertake your project.
Modules
Research Methods – 10 credits

This module provides the background in study skills and research methods to support you in carrying out projects. The module will provide the necessary background for you to plan your project, demonstrating its context within existing literature. Moreover, you will have the opportunity to outline, as well as justify, a research design and data collection approach that is appropriate to the problem statement and which is ethical. It will also help you to reflect on modules studied as part of the course and choose appropriate tools that can be used towards carrying out the project.

Dissertation – 30 credits

The aim of this module is for you to demonstrate an ability to implement a research proposal, typically with context within the workplace. The research must address a key question or aim and evaluate the results gathered and the degree to which the research question has been answered. Due consideration to limitations and recommendations for future work will be required.

Optional modules

Choose one of the following modules:

Manufacturing Simulation - 20 Credits
This module will cover the 'simulation life cycle' from problem specification, through experimentation to recommendations of solutions.


New Product Development Strategies - 20 Credits
The aim of this module is to identify and appraise business and functional strategic options around new product introduction and select the most appropriate for the business to enhance performance, productivity and lead to consumer/customer satisfaction. It should enable students to develop integrated product, technology and manufacturing strategies through appreciation of company-wide, functional issues.
We regularly review our course content, to make it relevant and current for the benefit of our students. For these reasons, course modules may be updated.
---
How you'll learn
Learning will be facilitated through a variety of methods which may include:
Lectures
Seminars
Online activities and group work undertaken via on-campus or online delivery

The aim is for most modules to be delivered by blended learning, whereby you will typically need to be on campus approximately four times a semester, with the main content being delivered via online platforms weekly.
If you would like more information, you can request information about teaching hours.
---
Assessment
This course will be assessed using a variety of methods which could vary depending upon the module. Assessment methods may include coursework and tests..
The Coventry University Group assessment strategy ensures that our courses are fairly assessed and allows us to monitor student progression towards the achieving the intended learning outcomes.
---
Candidates for admission to the programme will be expected to:
Satisfy the general admission requirements of the University as specified in the Academic Regulations. Hold appropriate HNC or other suitable Level 4 qualification for Level 5 Entry and appropriate HND or other suitable Level 5 qualification for Level 6 Entry.
Demonstrate a competence to study using the English Language. For international entrants the English language requirement is IELTS grade 6 (Level 5 Entry)/6.5 (Level 6 Entry) or equivalent.
Be/been in relevant employment within the engineering or service industry with relevant post-qualification experience.
Hold a lower appropriate qualification in place of a) plus relevant experience at a professional level.
Please note that international applicants must obtain the appropriate VISA to join this part-time course. For more information, chat with our international admissions team.
We recognise a breadth of qualifications, speak to one of our advisers today to find out how we can help you.
Are you eligible for the Fair Access Scheme?
We believe every student should have the opportunity to dream big, reach their potential and succeed, regardless of their background.
Select your region to find detailed information about entry requirements:
You can view our full list of country specific entry requirements on our Entry requirements page.
Alternatively, visit our International hub for further advice and guidance on finding in-country agents and representatives, joining our in-country events and how to apply.
English language requirements
IELTS: 6.0 overall, with no component lower than 5.5
If you don't meet the English language requirements, you can achieve the level you need by successfully completing a pre-sessional English programme before you start your course.
For more information on our approved English language tests visit our English language requirements page.
---
Fees and funding
| Student | Full time | Part time |
| --- | --- | --- |
| UK | TBC per year | TBC |
| International | TBC per year | TBC |
If you choose to do a work placement2, you should consider travel and living costs to cover this. There is also a tuition fee3 of £1,250 that will cover your academic support throughout your placement year.
For advice and guidance on tuition fees and student loans visit our Undergraduate Finance page and see The University's Tuition Fee and Refund Terms and Conditions.
We offer a range of International scholarships to students all over the world. For more information, visit our International Scholarships page.
Tuition fees cover the cost of your teaching, assessments, facilities and support services. There may be additional costs not covered by this fee such as accommodation and living costs, recommended reading books, stationery, printing and re-assessments should you need them. Find out what's included in your tuition costs.
---
Facilities
This course will be delivered in a blended format. There will be approximately four face to face sessions (this number may be subject to change), per semester, during which one standard module will be studied. The remainder of the lessons to be delivered online and for face-to-face sessions to be delivered at the main Coventry University campus.
This course is not resource intensive. During the face-to-face sessions, you will have access to standard classroom or computer laboratory as appropriate4.
You will need to have access to your own appropriate Windows-based laptop with suitable internet access off campus.
---
Careers and opportunities
Upon successful completion of this course, you may progress within your organisation or find employment within a variety of industries such as automotive, aerospace, railway, logistics, or food. Typical areas for employment include operations, production, and manufacturing.
This course is made up of a suite of modules that are relevant to manufacturing industries employing Engineers. Gaining knowledge of the key themes, upon successful completion of this course, should boost your knowledge around strategic areas required for optimal productivity.
This course contains core, growing, and futuristic themes currently embraced by industry. Learning these themes will help equip you to be aware of and be able to tackle future challenges facing the engineering sector. The assessments on most modules would require you to use skills and attitudes that are typically similar to those you would likely apply in your professional life as a graduate engineer.
Where our graduates work
JLR, Rolls-Royce, Bentley, Dennis Eagle.
---
How to apply
UK Students

Full-time students applying to start in September 2023 can apply for this course through UCAS from 6 September 2022.

Part-time students should apply directly to the university. Read our application pages to find out your next steps to apply.

---

If you'd like further support or more information about your course get in touch with us today.

International Students

Full-time students applying to start in September 2023 should apply directly to the university. Applications are due to open soon.

How to apply

For further support for international applicants applying for an undergraduate degree view our International hub.

You can also download our International guide which contains lots of useful information about our courses, accommodation and tips for travel.

---

Get in touch with us today for further advice and guidance.
You may also like
Coventry University (Coventry)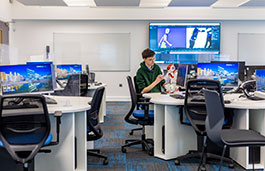 Mechanical Engineering MEng/BEng (Hons)
Coventry University (Coventry)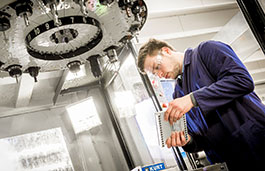 Applied Mechanical Engineering BSc (Hons) top-up
Coventry University (Coventry)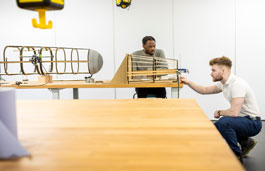 Automotive Engineering MEng/BEng (Hons)
---
Disclaimer

1Accreditations

The majority of our courses have been formally recognised by professional bodies, which means the courses have been reviewed and tested to ensure they reach a set standard. In some instances, studying on an accredited course can give you additional benefits such as exemptions from professional exams (subject to availability, fees may apply). Accreditations, partnerships, exemptions and memberships shall be renewed in accordance with the relevant bodies' standard review process and subject to the university maintaining the same high standards of course delivery.

2UK and international opportunities

Please note that we are unable to guarantee any UK or International opportunities (whether required or optional) such as internships, work experience, field trips, conferences, placements or study abroad opportunities and that all such opportunities may be subject to additional costs (which could include, but is not limited to, equipment, materials, bench fees, studio or facilities hire, travel, accommodation and visas), competitive application, availability and/or meeting any applicable travel COVID and visa requirements. To ensure that you fully understand the visa requirements, please contact the International Office.

3Tuition fees

The University will charge the tuition fees that are stated in the above table for the first Academic Year of study. The University will review tuition fees each year. For Home Students, if Parliament permit an increase in tuition fees, the University may increase fees for each subsequent year of study in line with any such changes. Note that any increase is expected to be in line with inflation.

For International Students, we may increase fees each year but such increases will be no more than 5% above inflation. If you defer your course start date or have to extend your studies beyond the normal duration of the course (e.g. to repeat a year or resit examinations) the University reserves the right to charge you fees at a higher rate and/or in accordance with any legislative changes during the additional period of study.

4Facilities

Facilities are subject to availability. Due to the ongoing restrictions relating to COVID-19, some facilities (including some teaching and learning spaces) may vary from those advertised and may have reduced availability or restrictions on their use.

Student Contract

By accepting your offer of a place and enrolling with us, a Student Contract will be formed between you and the university. The 2022/23 Contract is currently being updated so please revisit this page before submitting your application. The Contract details your rights and the obligations you will be bound by during your time as a student and contains the obligations that the university will owe to you. You should read the Contract before you accept an offer of a place and before you enrol at the university.