Popular Music MA
Study level:

Postgraduate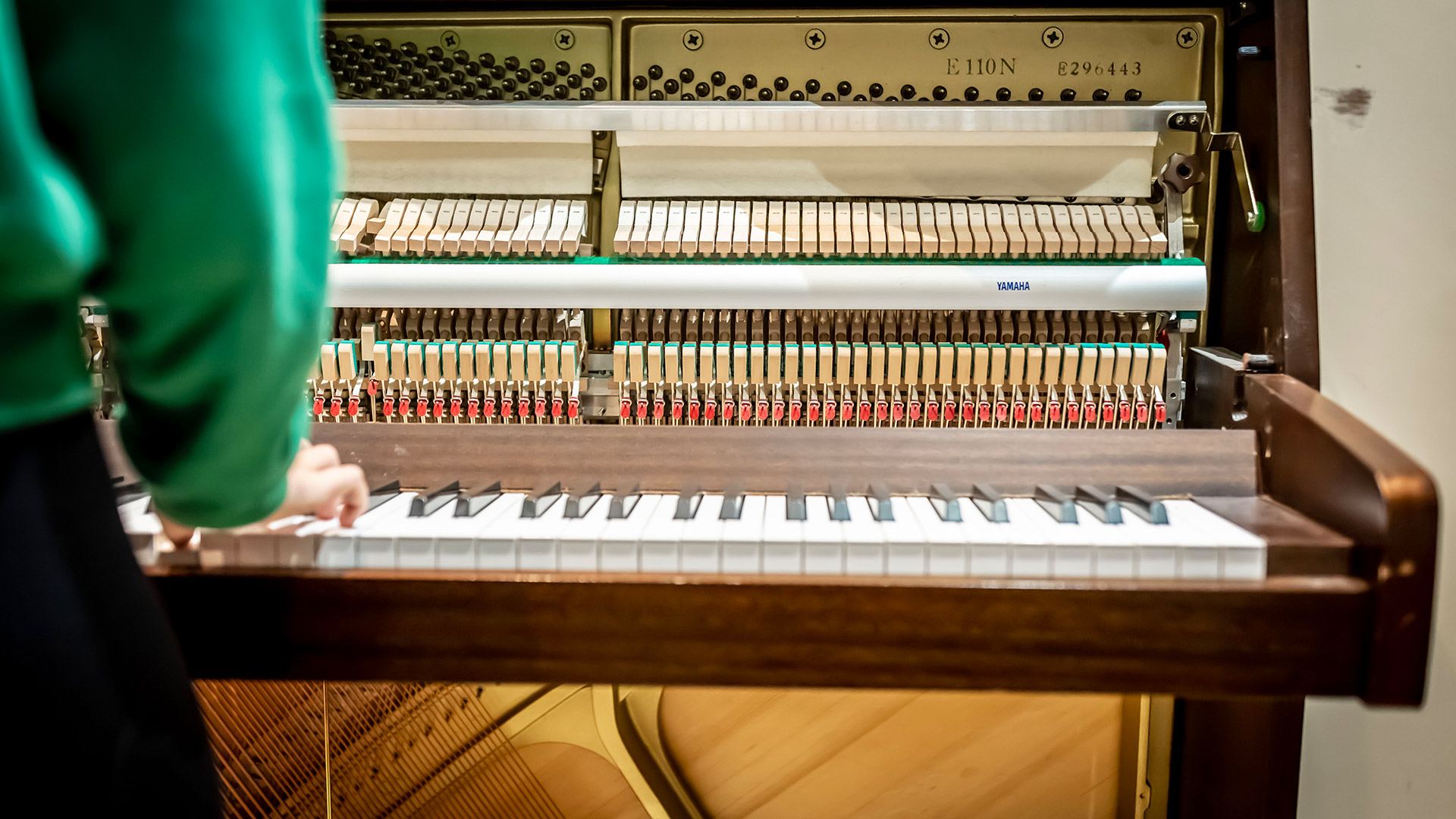 This course aims to develop your creative, critical, technical and culturally aware skills as a popular music practitioner to develop, craft, perform, co-create, immerse and share in the field of popular music.
Location
Coventry University (Coventry)
Study mode
Full-time
Part-time
Duration
1 year full-time
Up to 2 years, with professional experience
Start date
September 2023
---
Course overview
This course aims to develop your creative, critical, technical and culturally aware skills as a popular music practitioner to develop, craft, perform, co-create, immerse and share in the field of popular music.
We welcome popular musicians in songwriting and performance keen to explore innovative and sustainable creative practice and to develop avenues of interdisciplinary and culturally aware collaborations.
This course aims to attract popular music performers and songwriters from around the world; creative artists who seek new and dynamic ways in which to explore, extend, challenge, and hone their craft in a global context.
Aim to operate confidently in a range of professional environments as a critically astute practising popular musician applying established and innovative approaches.
You should learn to excel in working both collaboratively and independently as creative popular musicians.
We aim for you to develop key transferable skills that enable you to operate at the forefront of the emerging new music industries.

Global ready
An international outlook, with global opportunities

Teaching excellence
Taught by lecturers who are experts in their field

Employability
Career ready graduates, with the skills to succeed
Why you should study this course
Throughout this course, you will have the opportunity to develop avenues of interdisciplinary, sustainable, and culturally aware collaborations that can challenge current approaches to the field, and open-up opportunities for innovative popular music practice.
Access to our fantastic facilities: several state of the art recording studios (including SSL and Neve desks), Band rooms and performance spaces, iMac music suite including Pro Tools, Logic, Live, Max, Dorico, plus in the new Delia Derbyshire Building a Dolby Atmos/ambisonics studio and a VR/AR immersive studio4.
As a graduate, you may seek employment in the composing, recording, production, games, and screen industries; as well as across wider areas of the new music and audio economy.
Dedicated, experienced and qualified teaching staff with a mixture of commercial, academic and research related expertise at an international level (staff may be subject to change).
Strong emphasis on the course on applied musical practice within a contextual and critical framework.
Accreditation and Professional Recognition
This course has been accredited1 and recognised by the following bodies:

Steinberg Certified Training Centre
This course is accredited by Steinberg for the 2023/2024 intake. Steinberg Certified Trainers and Training Centers help you get the most from Steinberg products. We use the latest Steinberg software and have extensive current product and systems knowledge.
---

AudioFusion
This course is accredited by AudioFusion for the 2023/2024 intake. AudioFusion develops forward-thinking training tools for audio engineers and musicians to further their careers in the sound related arts. The first software, Soundcheck, is an AES Student Design Winner and is now used in courses across the globe. Since launching, AudioFusion has taken their pro audio simulations to different platforms such as 3D, Virtual Reality and continues to advocate the benefits of virtual simulations in education.
---
---
MA Popular Music is designed as a carousel with three points of entry in the academic year (January-May-September) where each semester has set modules that do not recur until the academic cycle is completed.
Throughout this course you should benefit from expert instruction, in addition to meaningful connectivity with research and practice-based expertise from across broader media, production, composition and performance disciplines. You will have the opportunity to collaborate, across MA courses and/or externally, on project-oriented modules; which allow natural interdisciplinarity and promote a greater contextual understanding of your chosen specialism within the broader media and performing arts sectors.
During your first semester on the course you can apply for the extended route, which offers an opportunity to reflect upon and gain professional experience through three semesters of internship or placement with a host of different organisations2.
Modules
Presence, Persona, and Identity - 30 credits

This module allows you to explore your connection and relationship to the new music industries by honing and developing your professional profile. You will focus on a particular professional outlook or explore a fusion of approaches. Examples might include (but are not restricted to): development of a professional website complete with audio, video and written materials; a suite of multimedia educational/instructional materials; development of a YouTube channel with professional quality video content; immersive musical performances or artistic installations; or a body of compositional recordings.

The Musician's Craft - 30 credits

This module provides an opportunity for you to focus on your craft as a performer, songwriter, and/or creative artist within the new music industries. With an emphasis on 'research as practice', you will identify and develop specific areas of practice relevant to the creation and/or performance of popular music. You will be expected to work on aspects of your professional and musical skills in a specified instrumental or creative specialism.

Performance and Technology - 30 credits

This module focuses on the application of music and sound technologies to enhance creative practice in the performance or recording of popular music. You will explore the symbiotic relationship between popular music and various technologies, appraising the historical, cultural and aesthetic elements as well as evaluating the current and future possibilities.

Collaborative Project: Enterprise - 20 credits

You will develop practical enterprise knowledge and skills in areas such as self-employment, social enterprise, collaborative and collective working, intellectual property and creative dissemination.

Collaborative Project: Community and Sustainability - 20 credits

You will be encouraged to apply your creative practice to consider and respond to global cultural issues, such as local activism and community action. An integral part of the module is to reflect on the process and the issues raised.

Creative Frontiers - 20 credit

This module aims to provide you with the opportunity to challenge and interrogate aspects of your creative practice, in order to enhance and broaden your development as an innovative and versatile practitioner working in the creative arts. Throughout the module, you will be invited to critically engage with contemporary issues in response to your creative practice.

The Practitioner's Toolbox - 10 credits

This module provides you with the theoretical, conceptual, investigative and practical tools needed to develop your own independent research and comprehend which methods may best support your creative practice.

The Practitioner's Context - 10 credits

To gain a deeper understanding of your practice you will identify an area of research related to your creative practice and contextualise it in an academic paper.

Transnational Professional Development - 10 credits

This module is based on selecting a series of topics related to intercultural and transnational communication, professional development and management/leadership to provide you with both a theoretical and practical framework to help build key skills.
With professional experience option
The professional experience opportunity2 enables you the opportunity to apply for optional professional experience in semester 1, which, upon successfully securing an opportunity, will extend the duration of your master's to either 16, 20 or 24 months. The professional experience provides an opportunity for you to develop expertise and experience in your chosen field with the aim of enhancing your employability.
Please note that the optional professional experience modules incur an additional tuition fee, which for 1 semester of professional experience is £1,333.33, for 2 semesters of professional experience is £2,666.67, and for 3 semesters of professional experience is £4,000.
Professional experience may also be subject to additional costs, visa requirements being met, subject to availability and/or competitive application. Professional experience opportunities are not guaranteed but you will benefit from the support of our Talent Team in trying to find and secure an opportunity. Find out more about the professional experience option.
Whilst we would like to give you all the information about our placement/study abroad offering here, it is often tailored for each course every year and depending on the length of placement or study abroad opportunities that are secured. Therefore, the placement and study abroad arrangements vary per course and per student. Request further information about going on a placement or study abroad year.
We regularly review our course content, to make it relevant and current for the benefit of our students. For these reasons, course modules may be updated.
---
How you'll learn
You will engage with a series of different learning activities and resources which include:
Group critiques
Artist talks and lectures (subject to availability)
Masterclasses/performances (subject to availability)
Seminars
Tutorials
Workshops
This course can be studied on a full-time or part-time basis. Please request further information about studying this course part-time.
---
Teaching contact hours
In a typical week you will have approximately 8 contact hours of teaching comprising seminars, talks and lectures, as well as workshops, project support and skills training.
In addition, you will be expected to undertake a further 300 hours of self-directed study each semester, e.g. working on course assignments, group project activities, independent and collaborative production-related activities, related practice and studying. You will be supported by skills sessions.
As an innovative and enterprising institution, the university may seek to utilise emerging technologies within the student experience. For all courses (whether on-campus, blended, or distance learning), the university may deliver certain contact hours and assessments via online technologies and methods.
In response to the COVID-19 pandemic, we are prepared for courses due to start in or after the 2023/2024 academic year to be delivered in a variety of forms. The form of delivery will be determined in accordance with Government and Public Health guidance. Whether on campus or online, our key priority is staff and student safety.
---
Assessment
This course will be assessed using a variety of methods which could vary depending upon the module. Assessment methods include practical projects and portfolios, artefacts and essays.
The Coventry University Group assessment strategy ensures that our courses are fairly assessed and allows us to monitor student progression towards achieving the intended learning outcomes.
---
Applicants to this Master's degree should normally possess a good honours degree (2:1 or equivalent) in a relevant subject. If the degree is in an unrelated subject, applicants need to demonstrate appropriate industry knowledge and experience in their application documentation.
Each application will be considered on its merits and the final decision will be made by the course director
We recognise a breadth of qualifications; speak to one of our advisers today to find out how we can help you.
Select your region to find detailed information about entry requirements:
You can view our full list of country specific entry requirements on our Entry requirements page.
Alternatively, visit our International hub for further advice and guidance on finding in-country agents and representatives, joining our in-country events and how to apply.
Applicants to this Master's degree should normally possess a good honours degree (2:1 or equivalent) in a relevant subject. If the degree is in an unrelated subject, applicants need to demonstrate appropriate industry knowledge and experience in their application documentation.
Each application will be considered on its merits and the final decision will be made by the course director.
English language requirements
IELTS: 6.5 overall, with no component lower than 5.5.
If you don't meet the English language requirements, you can achieve the level you need by successfully completing a pre-sessional English programme before you start your course.
For more information on our approved English language tests visit our English language requirements page.
---
Fees and funding
2023/24 tuition fees.
| Student | Full-time | Part-time |
| --- | --- | --- |
| UK | £11,200 per year | Request fee information |
| International | £18,600 per year | Not available |
For advice and guidance on tuition fees3 and student loans visit our Postgraduate Finance page.
We offer a range of International scholarships to students all over the world. For more information, visit our International Scholarships page.
Tuition fees cover the cost of your teaching, assessments, facilities and support services. There may be additional costs not covered by this fee such as accommodation and living costs, recommended reading books, stationery, printing and re-assessments should you need them.
The following are additional costs not included in the tuition fees:
Any costs associated with securing, attending or completing a placement (whether in the UK or abroad)
How do you know if you need to pay UK or international tuition fees?

We carry out an initial fee status assessment based on the information you provide in your application. Your fee status determines your tuition fees, and what financial support and scholarships may be available to you. The rules about who pays UK (home) or international (overseas) fees for higher education courses in England are set by the government's Department for Education. The regulations identify all the different categories of student who can insist on paying the home rate. The regulations can be difficult to understand, so the UK Council for International Student Affairs (UKCISA) has provided fee status guidance to help you identify whether you are eligible to pay the home or overseas rate.

If you meet all the criteria required by any one category, including any residence requirements, your institution must charge you the home rate. You only need to find one category that you fit into.
---
Facilities
Coventry University is home to superb production facilities4 both within the School of Media and Performance and in our brand new Arts and Humanities building. This includes two brand new creative immersive studios; one for Dolby Atmos and ambisonics projects and the neighbouring studio for AR/VR projects.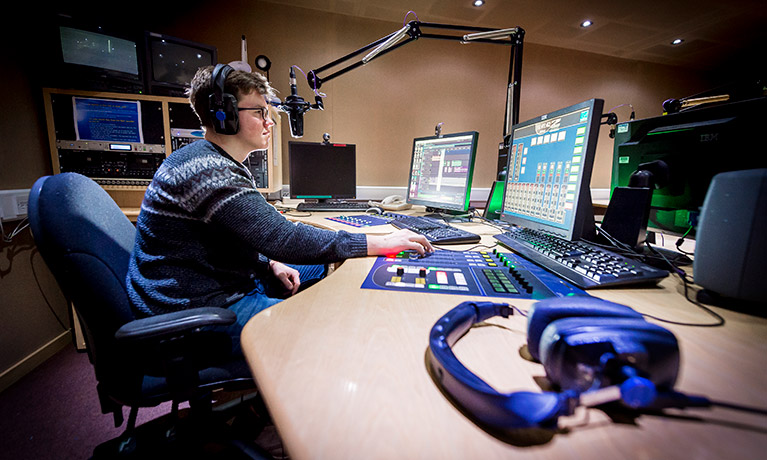 Recording studios
With some of our courses, you can have access to five recording studios, instrument storage, and an iMac music tech suite. We also have state-of-the-art recording studios running Pro Tools, Logic, Live, Max and Sibelius on Apple macs.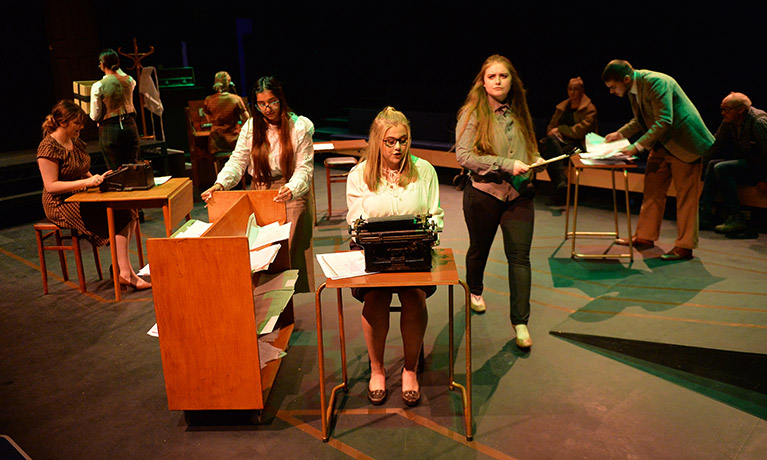 Performance spaces
Our Ellen Terry Building has a dance performance space, two dance studios and a theatre workshop. It also has dressing rooms and storage with around 3,500 costume items and 1,500 accessories.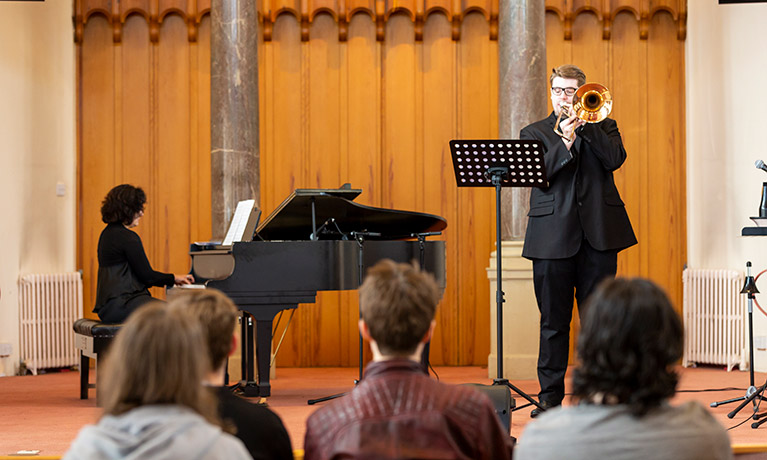 Music seminar room
A great space for our budding musicians, our specialist music seminar room comes with a grand piano, PA, amps, drum kit and 5.1 surround sound, all directly linked to a control room for recording.

---
Careers and opportunities
The ethos of the course is to open-up opportunities for innovative popular music practice and to develop avenues of interdisciplinary, sustainable, and culturally aware collaborations that can challenge current approaches to the field.
The MA aims to develop your critical understanding of popular music within the broader media and performing arts sectors.
On successful completion, you should be equipped with the skills to:
Individually and collaboratively produce a range of popular music projects and outcomes for identified and diverse audiences and contexts;
Justify and critically reflect upon the decisions made in the production of your own creative practice by applying a range of methods
Interrogate new and existing approaches to the making of popular music globally and employ the findings in their own creative practice
Demonstrate competence in applying knowledge and skills to produce professional work in the field of popular music that enables them to enter their chosen area of professional practice.
Following your studies, you could become music producers, sound engineers, composers, media and games audio/sound designers; audio post-production engineers.
Preparing our Master's graduates for onward careers is central to our approach to learning and teaching on the course. This includes developing authentic assessment, collaborative opportunities, placements, and advice and guidance for onward study on PhD programmes here and internationally (subject to availability2). Our three collaborative modules provide opportunities to work with students in music production. You will be able to take advantage of cross-Faculty connections and collaborations, as well as placement and onward opportunities with the support of our Talent Team2.
Careers in popular music are diverse and on successful completion of the course you could work in jobs such as:
Music performance and session work
Songwriter/composer
Sound designer
Music and sound composer
Immersive technologist/Dolby Atmos producer
Music criticism
Music teacher
---
How to apply
UK students

To apply to study for a postgraduate course at Coventry University, you can apply online.

---

For further support or more information about your course get in touch with us today.

International students

Full-time international students applying to start in September should apply directly to the university. Read our application pages to find out your next steps to apply.

How to apply

For further support for international applicants applying for postgraduate degree view our International hub.

You can also download our International guide which contains lots of useful information about our courses, accommodation and tips for travel.

---

Get in touch with us today for further advice and guidance.
Disclaimers

Coventry University together with Coventry University London Campus, CU Coventry, CU London, CU Scarborough and Coventry University Online come together to form part of the Coventry University Group (the "University") with all degrees awarded by Coventry University.

1Accreditations

The majority of our courses have been formally recognised by professional bodies, which means the courses have been reviewed and tested to ensure they reach a set standard. In some instances, studying on an accredited course can give you additional benefits such as exemptions from professional exams (subject to availability, fees may apply). Accreditations, partnerships, exemptions and memberships shall be renewed in accordance with the relevant bodies' standard review process and subject to the university maintaining the same high standards of course delivery.

2UK and international opportunities

Please note that we are unable to guarantee any UK or International opportunities (whether required or optional) such as internships, work experience, field trips, conferences, placements or study abroad opportunities and that all such opportunities may be subject to additional costs (which could include, but is not limited to, equipment, materials, bench fees, studio or facilities hire, travel, accommodation and visas), competitive application, availability and/or meeting any applicable travel COVID and visa requirements. To ensure that you fully understand the visa requirements, please contact the International Office.

3Tuition fees

The University will charge the tuition fees that are stated in the above table for the first Academic Year of study. The University will review tuition fees each year. For Home Students, if Parliament permit an increase in tuition fees, the University may increase fees for each subsequent year of study in line with any such changes. Note that any increase is expected to be in line with inflation.

For International Students, we may increase fees each year but such increases will be no more than 5% above inflation. If you defer your course start date or have to extend your studies beyond the normal duration of the course (e.g. to repeat a year or resit examinations) the University reserves the right to charge you fees at a higher rate and/or in accordance with any legislative changes during the additional period of study.

4Facilities

Due to COVID-19, some facilities (including some teaching and learning spaces) and some non-academic offerings (particularly in relation to international experiences), may vary from those advertised and may have reduced availability or restrictions on their use.

Student Contract

By accepting your offer of a place and enrolling with us, a Student Contract will be formed between you and the university. The 2023/24 Contract is currently being updated so please revisit this page before submitting your application. The Contract details your rights and the obligations you will be bound by during your time as a student and contains the obligations that the university will owe to you. You should read the Contract before you accept an offer of a place and before you enrol at the university.
Coventry University (Coventry)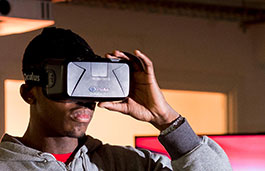 Film and Media Production MA
Coventry University (Coventry)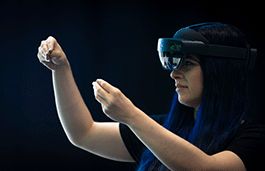 Virtual and Augmented Reality MA
---