Testimonials
Here you'll find some testimonials showcasing how rewarding and enriching past students have found ECDL: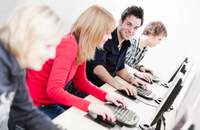 "The ICDL Foundation course offered by the university is very well designed. The self learning material that I was provided with was very comprehensive and it was very easy to gain access to support whenever I needed it as a remote learner. As a result, everything went smoothly and I was able to complete the course with good grades. I'm glad I chose to do the course from Coventry University."
Marisha Mondol, quoted 2022
"ECDL has helped me significantly; using advanced features within Microsoft Office. At the end of it you get a certificate, so it is a worthwhile qualification. Even if you think you are good with computers there are plenty of new things to learn.

The assessment is defined very clearly and the teaching staff are brilliant. It has been one of my most pleasurable experiences studying ECDL and I would recommend it to anyone who wants to improve their Microsoft Office skills or to learn additional features."
Rakesh Korotana, ECDL foundation Part 2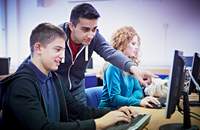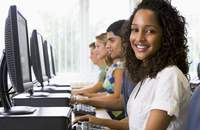 "I enjoyed the course and learnt a lot. It was very well taught and explained it in a way for us to easily understand everything. We were provided a lot of extra materials to prepare us for the exam. I would recommend this course to others as the lecturers are very helpful"
Ashty Omar, ECDL Advanced Word Processing