My Care Link Research Interview
Do you use text messaging, e-mail, or social media to keep in touch with friends and family, AND have experience of living with or supporting someone with a life limiting illness?
HDTI needs your help with a research project...
Terminal and chronic illness can lead to significant changes not only in health but also in day to day life, including managing practical tasks, social life and how we communicate with the network of people around us. This can be true not only for the person with the condition, but also for friends, family members and loved ones.
HDTI have been approached by individuals who have been developing the concept of a closed online planning and communication network to support people living with (or supporting those with) a life limiting condition.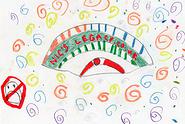 You might be the person with an illness or condition, a family member, a neighbour, or a friend, just as long as you have been involved in some way in experiencing the impact of the illness on day to day life. We also need you to be familiar with using either text messaging, e-mail or social media (e.g. Facebook, WhatsApp) for communication.
We will be running the trial throughout March and April 2014. We will ask you to take part in a face to face interview with a researcher, where we will ask you some questions about your experiences and what you think about the concept of the new service. For more information please click here.
Interviews will last approximately one hour and each participant will receive a £15 gift voucher as a thank you for taking part.
If you fit the description and would like to take part, please contact Aimee Walker on 024 7615 8008 or awalker@cad.coventry.ac.uk for more information.